510-foot Rafael Viñoly-designed tower coming to East 62nd Street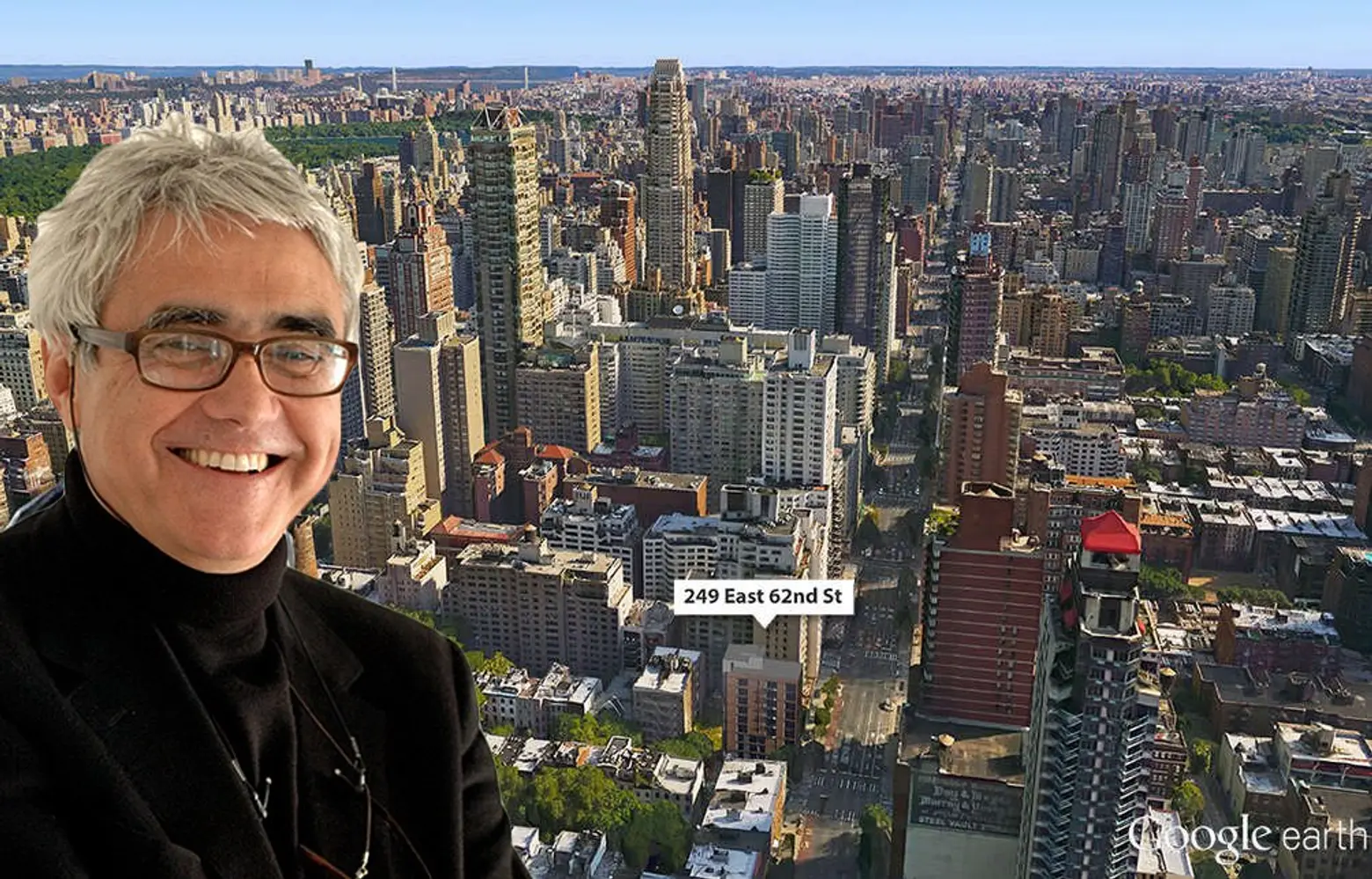 Lenox Hill will see the addition of a new 510-foot tower at 249 East 62nd Street, designed by none other than 432 Park starchitect Rafael Viñoly. CityRealty reports that plans for the mixed-use skyscraper were filed in the last days of December by Chance Gordy of Florida-based Real Estate Inverlad, who is also developing another condo tower nearby called The Clare. The Viñoly design will join a slew of new Upper East Side constructions prompted by the opening of the Second Avenue Subway line, which is located just a few minutes walk away.
Google Earth rendering of the area and the new towers coming to the area; At East 62nd Street and Second Avenue, John Pappas is constructing a 10-story building with six rsidential units; Real Estate Inverlad is beginning construction on a Manuel Glas-designed 29-story condominium at 1059 Third Avenue; At the corner of 59th Street and Third Avenue a 30-story condo, developed by Harry Macklowe and designed by CetraRuddy.
According to the filing, the project will span just over 101,000 square feet and rise 32 stories. There will only be 83 units in all, with the first four floors dedicated to townhouse units and retail space. Floors 4-29 will house 3-5 units per floor, meaning these apartments will likely feature very high ceilings.
As far as amenities go, the offer appears to be fairly standard with a fitness center, lounge, a bar, wine tasting room, communal dining space and a media room. The L-shaped parcel also boasts 62nd Street and Second Avenue frontages.
249 East 62nd Street was acquired in March for $64.3 million.
Looking at the northwest corner of East 62nd Street and Second Avenue. Inverlad's Tower will encirlce a forthcoming 13-floor residential building underway at the corner
[Via CityRealty]
RELATED: