New images and details unveiled for 420-foot-tall Upper East Side condo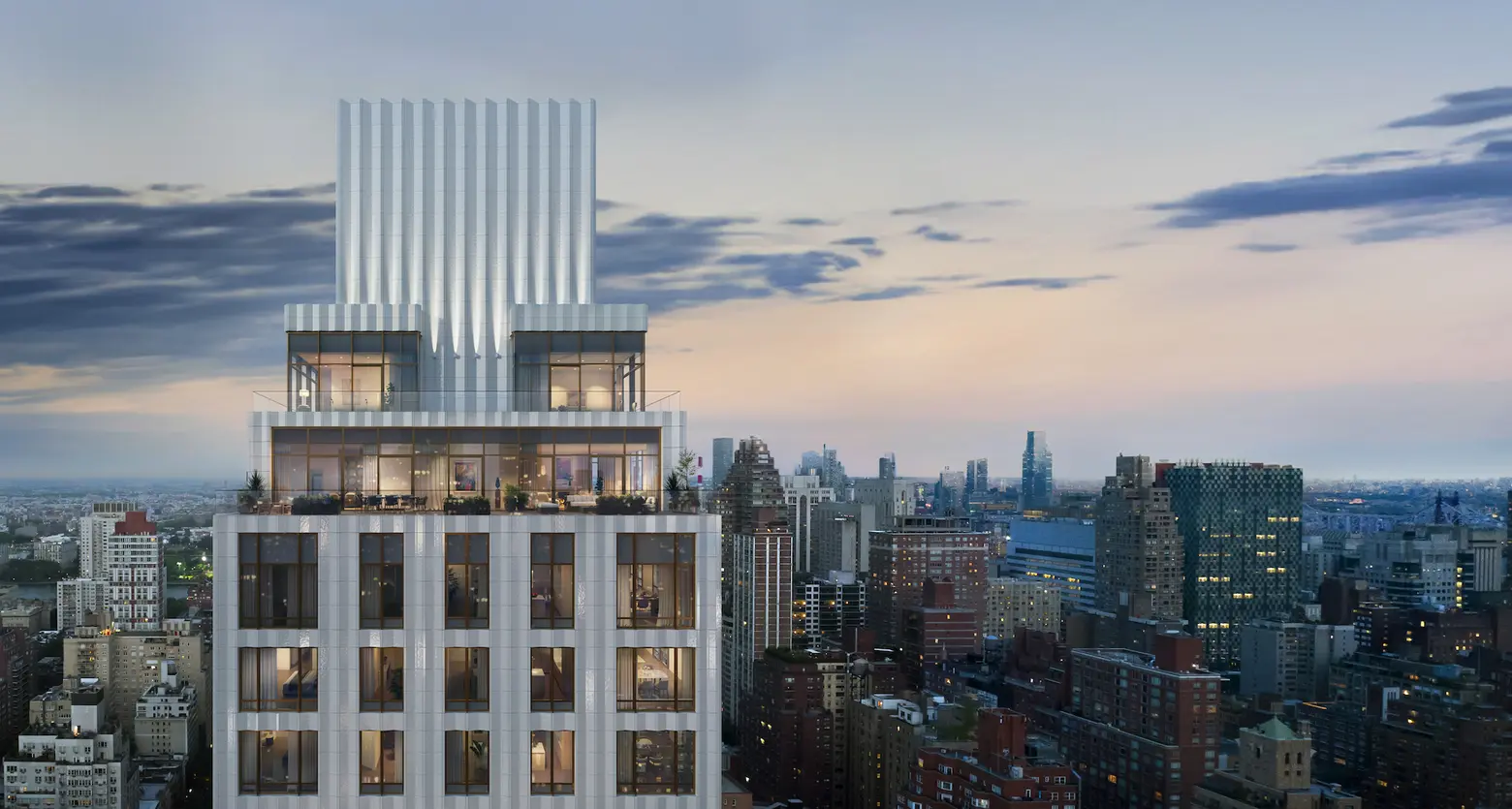 All renderings courtesy of Elad Group
New images and details for a high-rise condominium on the Upper East Side were released last week. Developed by Elad Group, the 32-story building at 201 East 74th Street, going by The 74, will be home to 42 two- to five-bedroom apartments. Not only making a statement in the neighborhood for its height, the tower also stands out for its design, which includes squeezing in next to, and cantilevering over, a 110-year-old walk-up apartment building.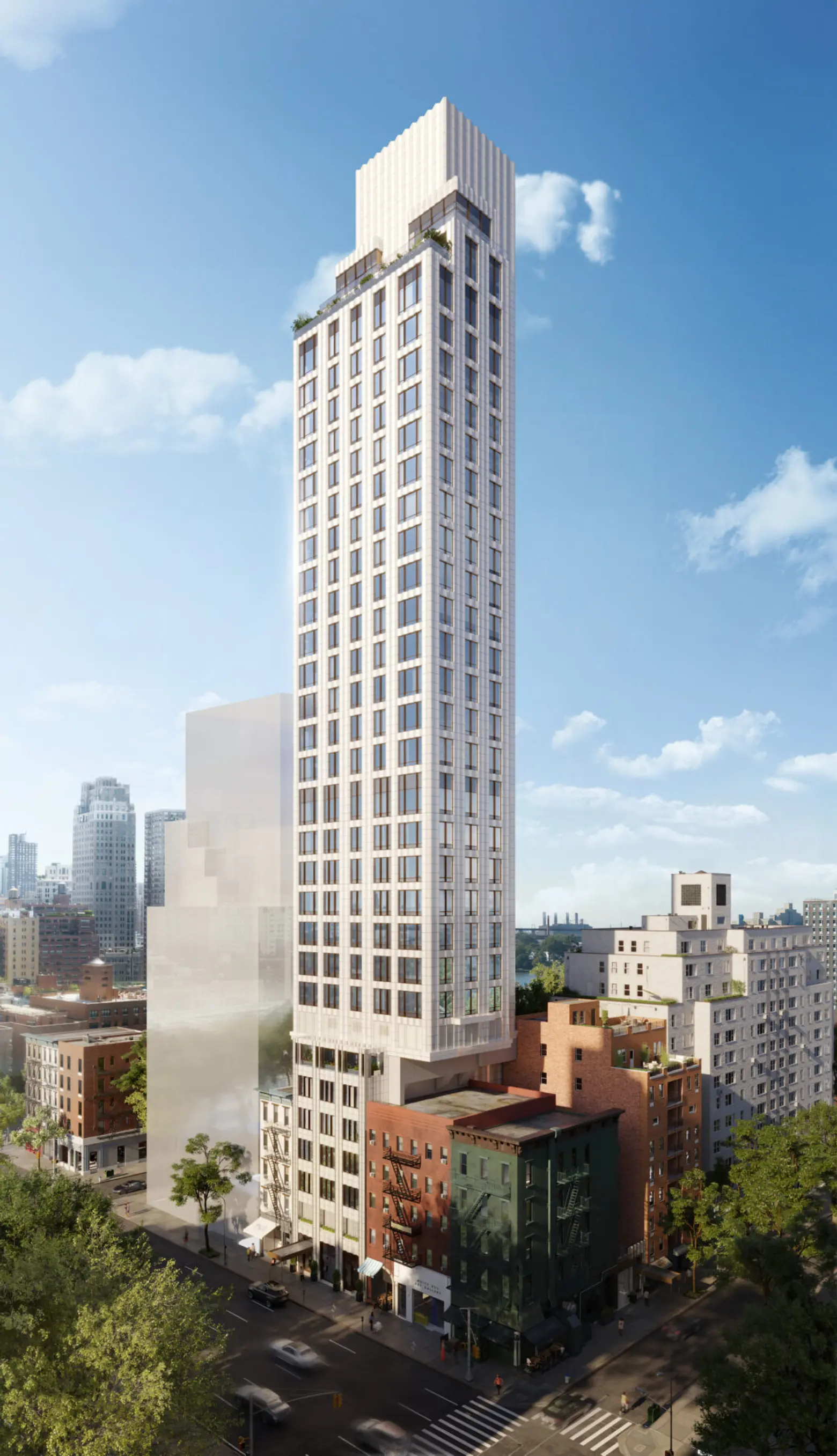 Designed by Pelli Clarke & Partners, The 74 includes a six-story podium on Third Avenue with the the tower rising 31 stories above it, cantilevering to the north and south. The design is a nod to the city's Art Deco gems like the Chrysler Building and Rockefeller Center, with a modern twist evident in its slender frame and terracotta facade.
The facade's terracotta is brighter than the deeper shades seen in those NYC landmarks. The "pleated design" changes with natural light throughout the day and the seasons while also acting as a rain screen that reduces heating and cooling needs, making the building more sustainable.
The development features 42 residences, ranging from half floor two- and three-bedrooms to full floor four- and five-bedrooms, including a free-standing townhouse and a duplex penthouse.
The penthouse set backs create a zig-zag shape that play beautifully with the natural light and allows for views that are truly unique to the area. Residences and amenity spaces were conceived by AD100 designer Rafael de Cárdenas.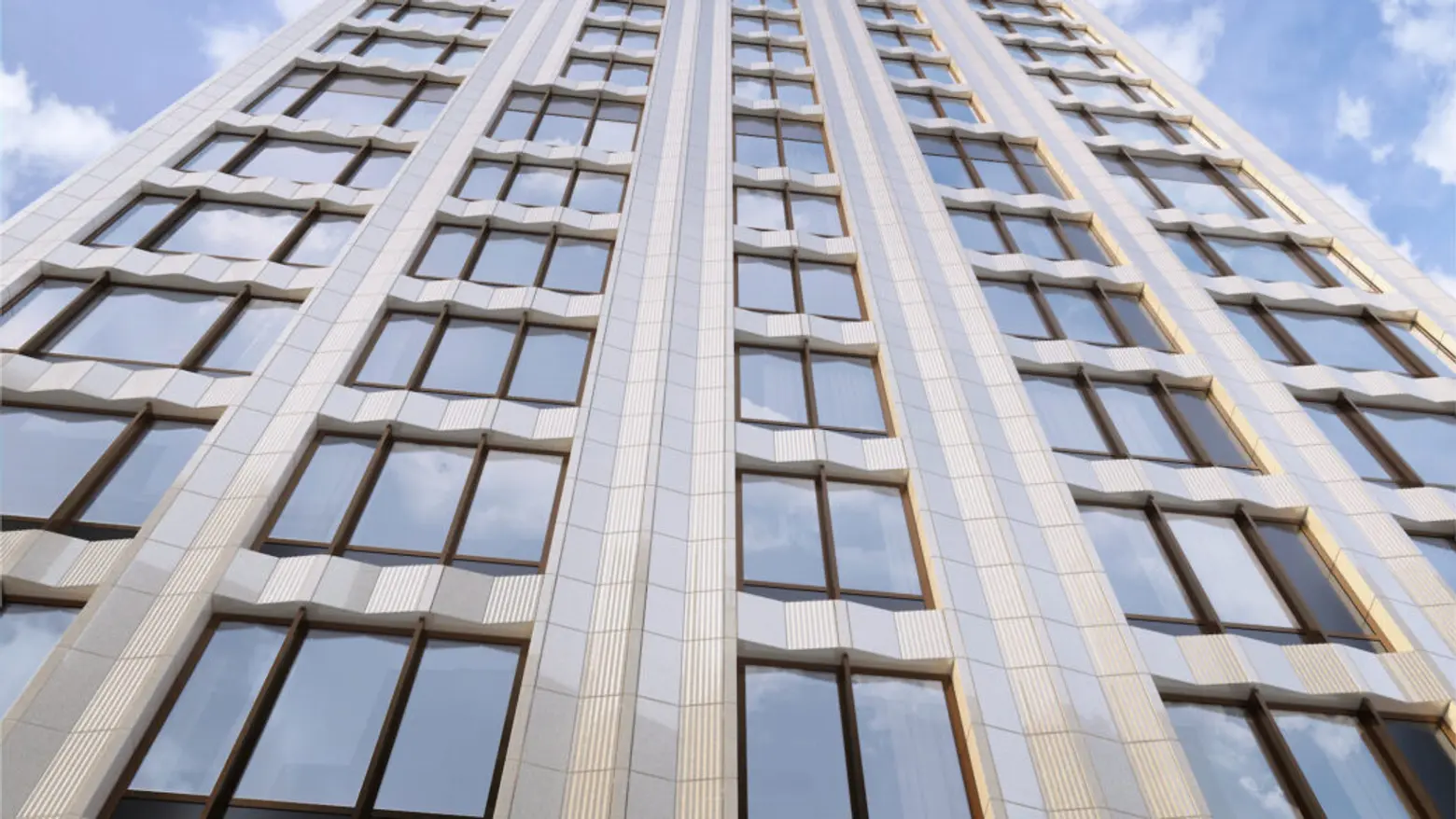 Amenities include an entertainment suite with a catering kitchen and video-conferencing room, a rooftop terrace, a fitness center, a children's playroom with a Pilates studio, and a lobby lounge overlooking a private garden, according to Yimby.
"We are thrilled to unveil The 74, a boutique building that marks a new era of luxury living in Manhattan's Upper East Side," Orly Daniell, President of Elad Group, said. "With its prime location, exquisite design, and an array of curated amenities, The 74 presents a unique opportunity for discerning buyers seeking not just a residence, but a lifestyle that reflects the best of Upper East Side living."
The development site was originally owned by Premier Equities, which revealed plans to build a high-rise condo tower with Thor Equities in January 2017 after purchasing the final piece of land for the building for $26 million, according to The Real Deal.
After the plans failed to move forward, the property was sold to Elad Group in April 2022 for $61 million, according to Yimby.
Corcoran Sunshine Marketing Group is managing sales and marketing for The 74. Available apartments will start at $2.975 for two bedrooms, $4.8 million for three bedrooms, and $12.5 million for full-floor residences.
The 74 is slated for completion in the summer of 2025.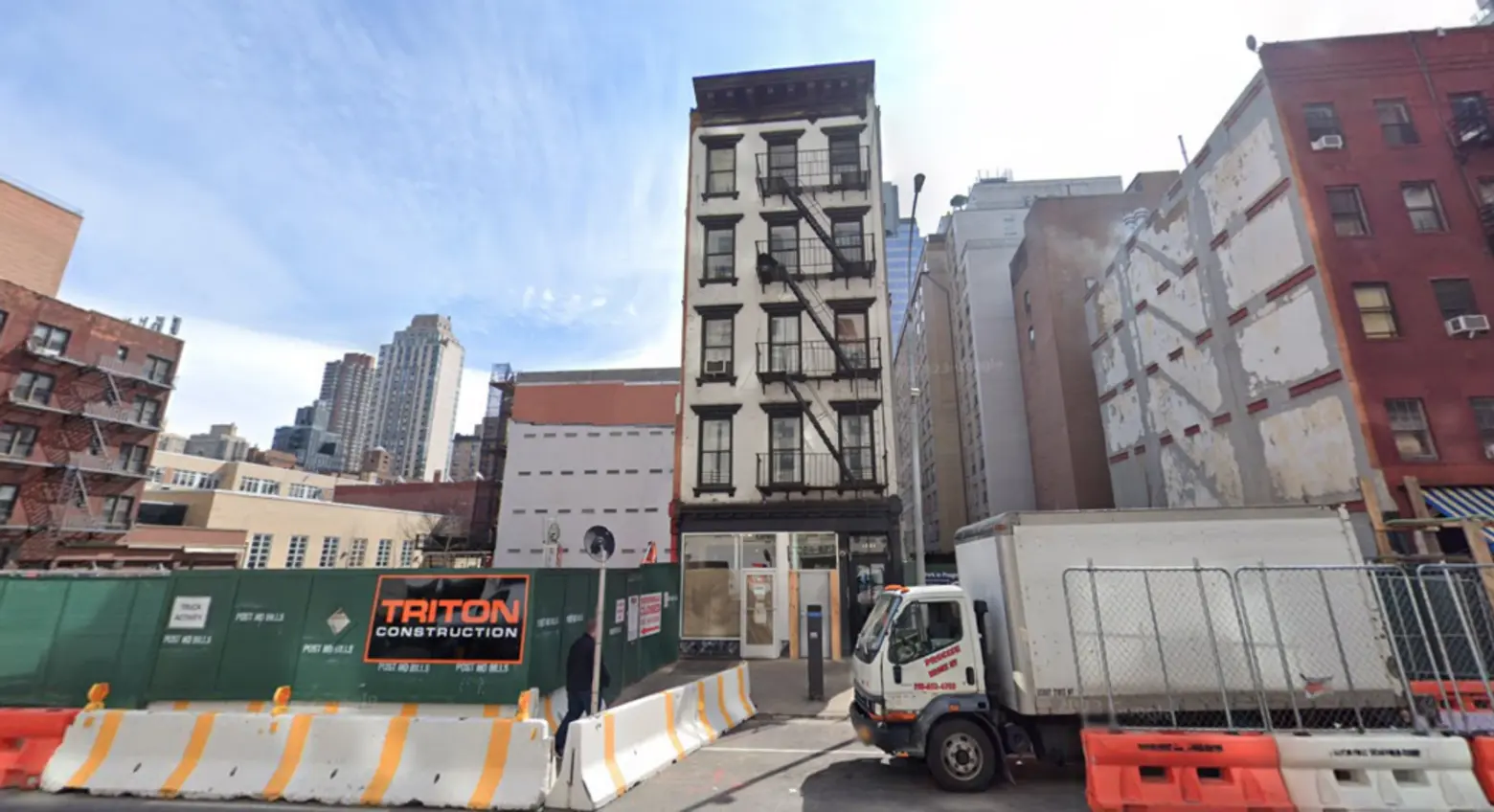 The building's height is unusually tall for the neighborhood and has been controversial for UES locals. In particular, urban planner George Janes told Patch last year that the project was "illegal," for violating a zoning code. The development's base on East 74th Street will be 14-feet tall, instead of 60 feet, as is required.
The one-story entrance is being constructed within the rear yards of five-story tenements that lie on the block's southern corner which currently houses restaurants JG Melon and Mezzaluna. The DOB ultimately rejected Janes' challenge, stating that the 14-foot entrance was legal because the tenements are filed as separate projects.
The 74 is not the only new development on this block. On the other side of the 20th-century four-story apartment building at 1295 Third Avenue, which has remained due to zoning rules and rent stabilization protections, a new 18-story building at 200 East 75th Street is being constructed. Designed by Beyer Blinder Belle and developed by ESJ Development, the 214-foot structure will include 36 luxury apartments.
RELATED: