See David Chipperfield's plans to renovate the historic townhouse at 1014 Fifth Avenue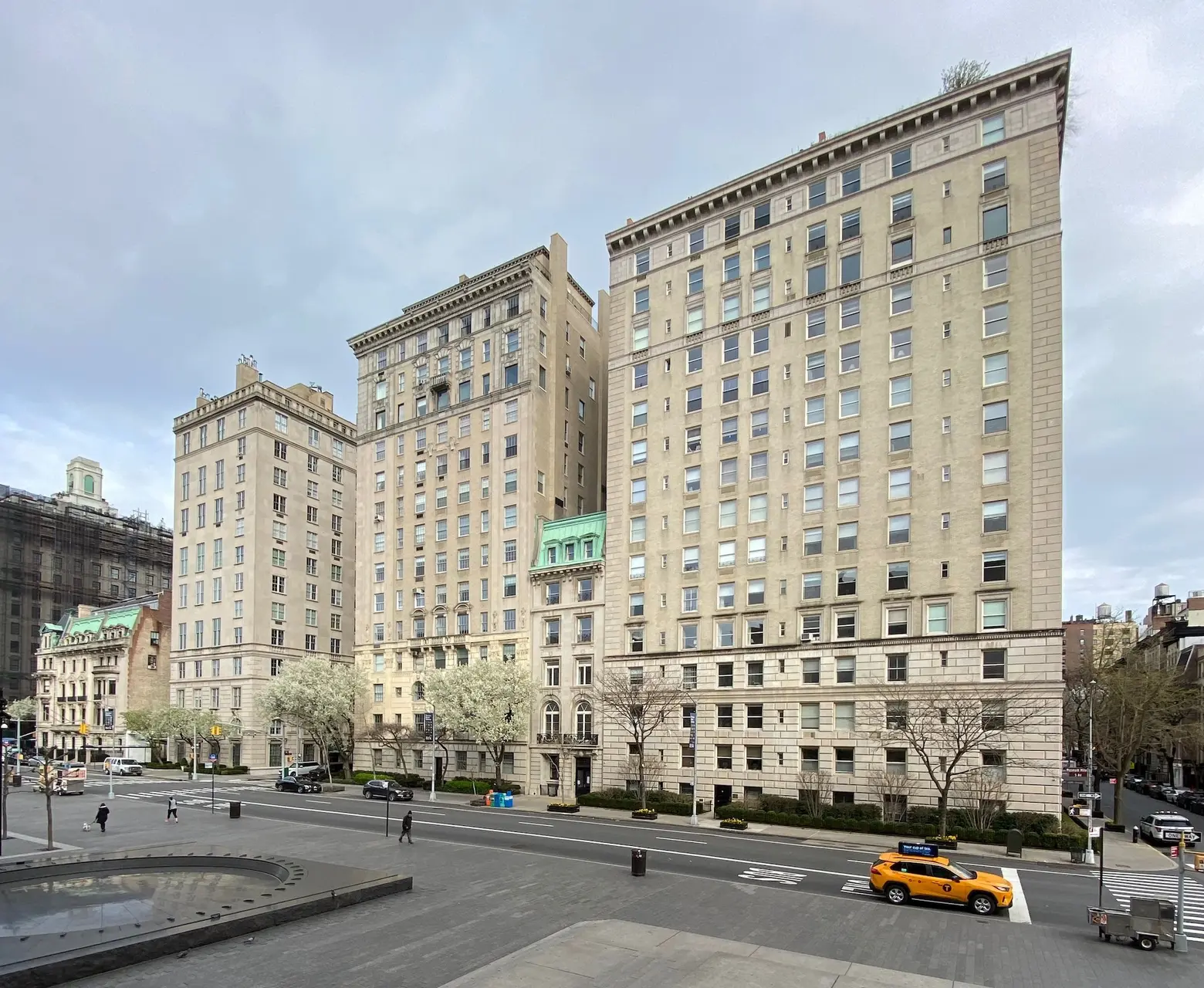 Image © Sebastian Kaempf, KARO Architects
From October 14 through October 17, cultural organization 1014 will introduce the public to prize-winning architect David Chipperfield's plans for the renovation of an Upper East Side historic and cultural gem at 1014 Fifth Avenue. Built in 1907 and flanked by two 15-story apartment buildings, the Beaux-Arts townhouse faces the Metropolitan Museum of Art. The renowned British architect was chosen in 2020 to design the building's future form after an international competition that included some of the field's most noted names. This weekend "1014 Past and Future" and related programming are taking place as part of Archtober and Open House New York.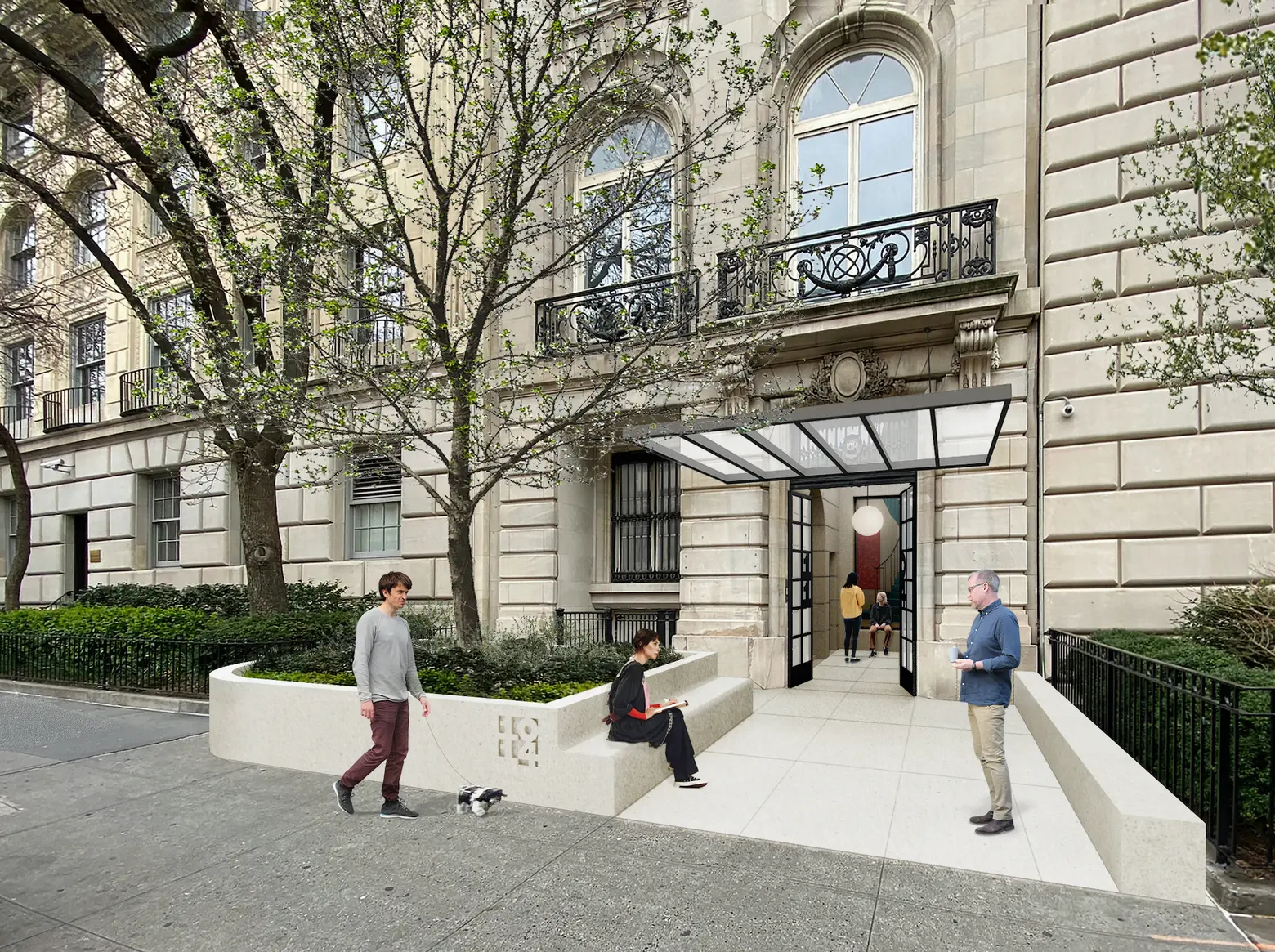 Image © David Chipperfield Architects
The building was home to the American ambassador to Germany from 1926 to 1951. It was purchased by the German government in 1961, and for the next 50 years as the Goethe House, New York, it served as host to artistic and cultural programs, exhibitions, lectures, discussions, and performances. In 2019, while still functioning as a cultural gathering place, it was rebranded as "1014–space for ideas."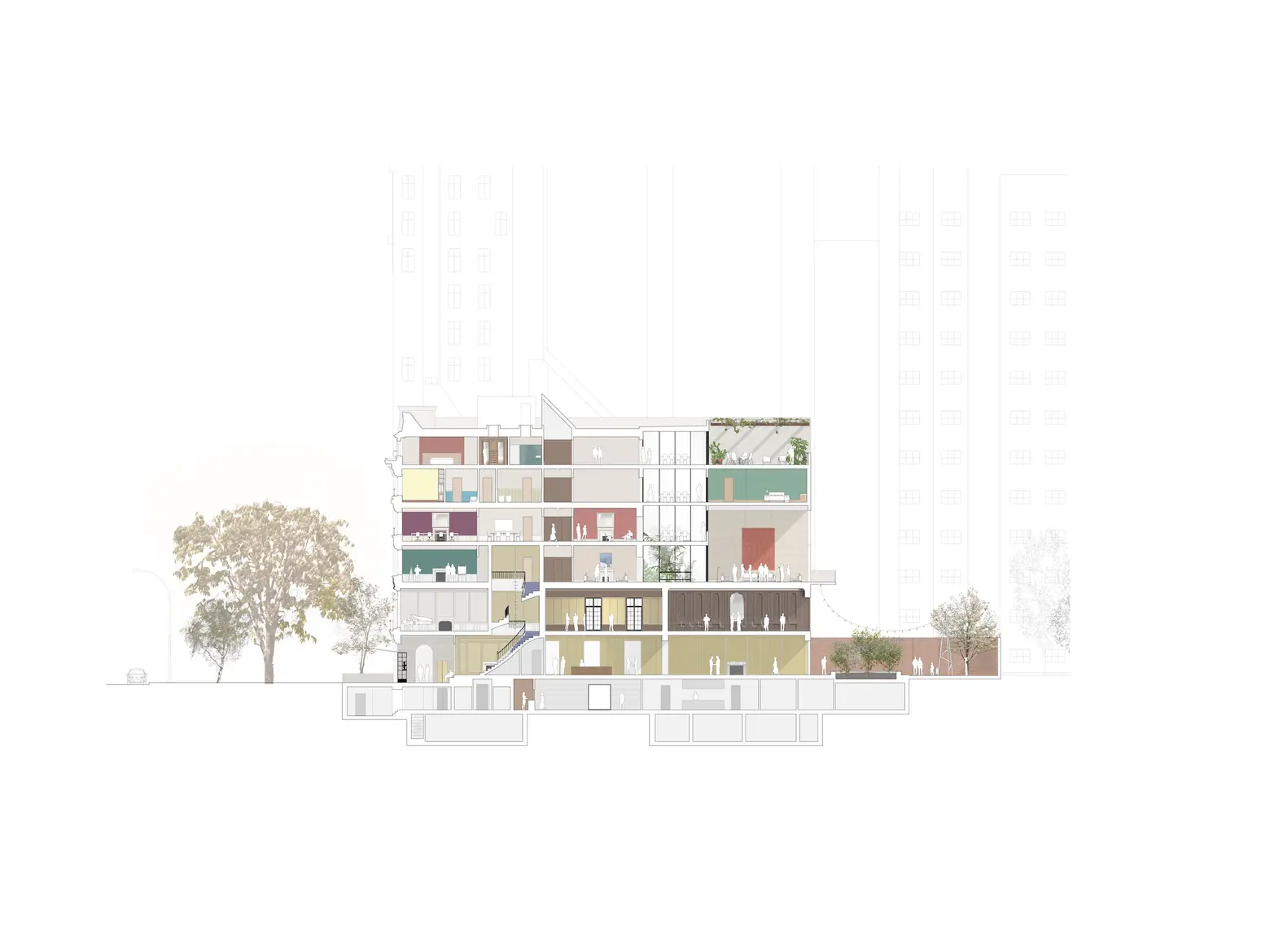 Image © David Chipperfield Architects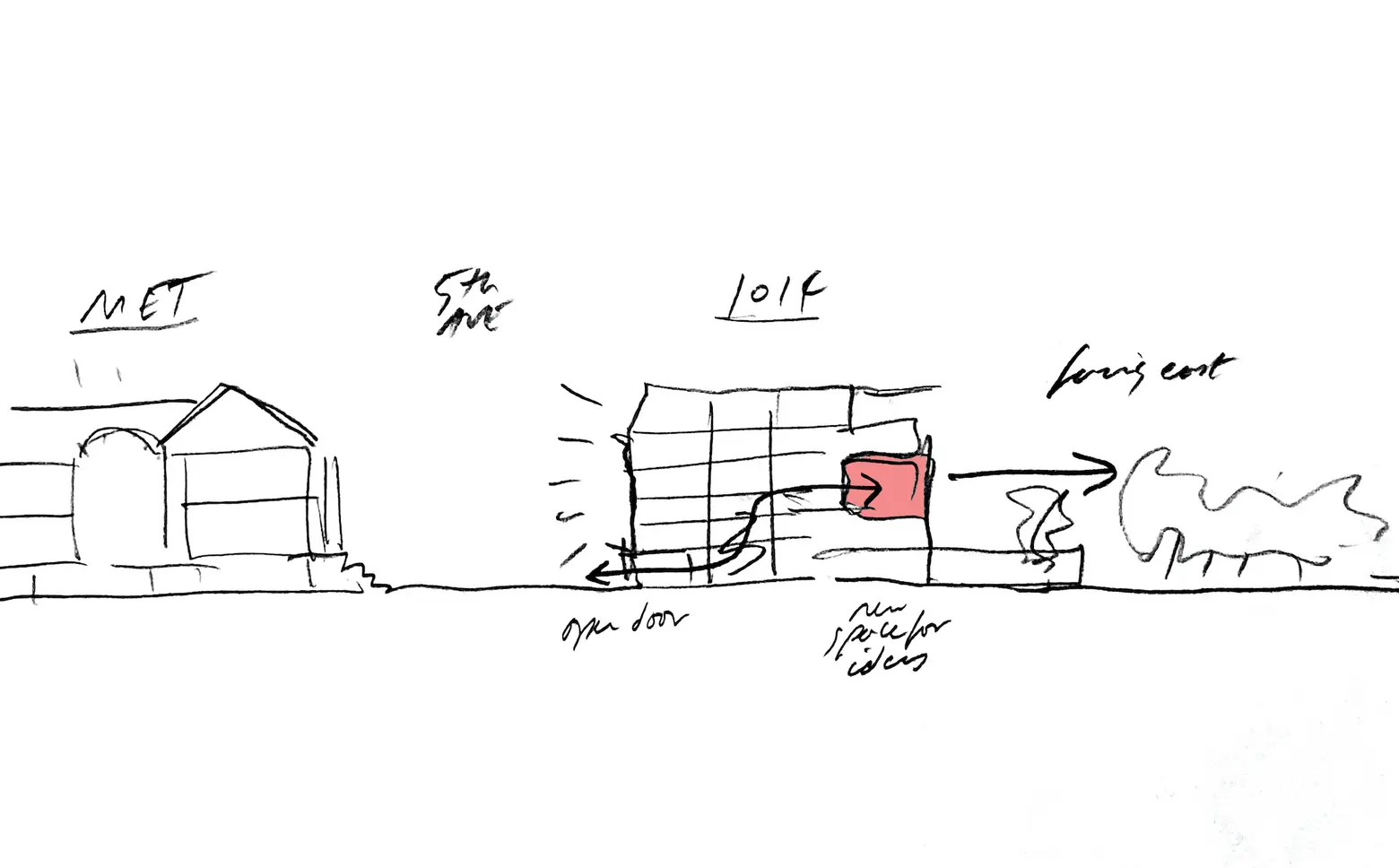 Image © David Chipperfield Architects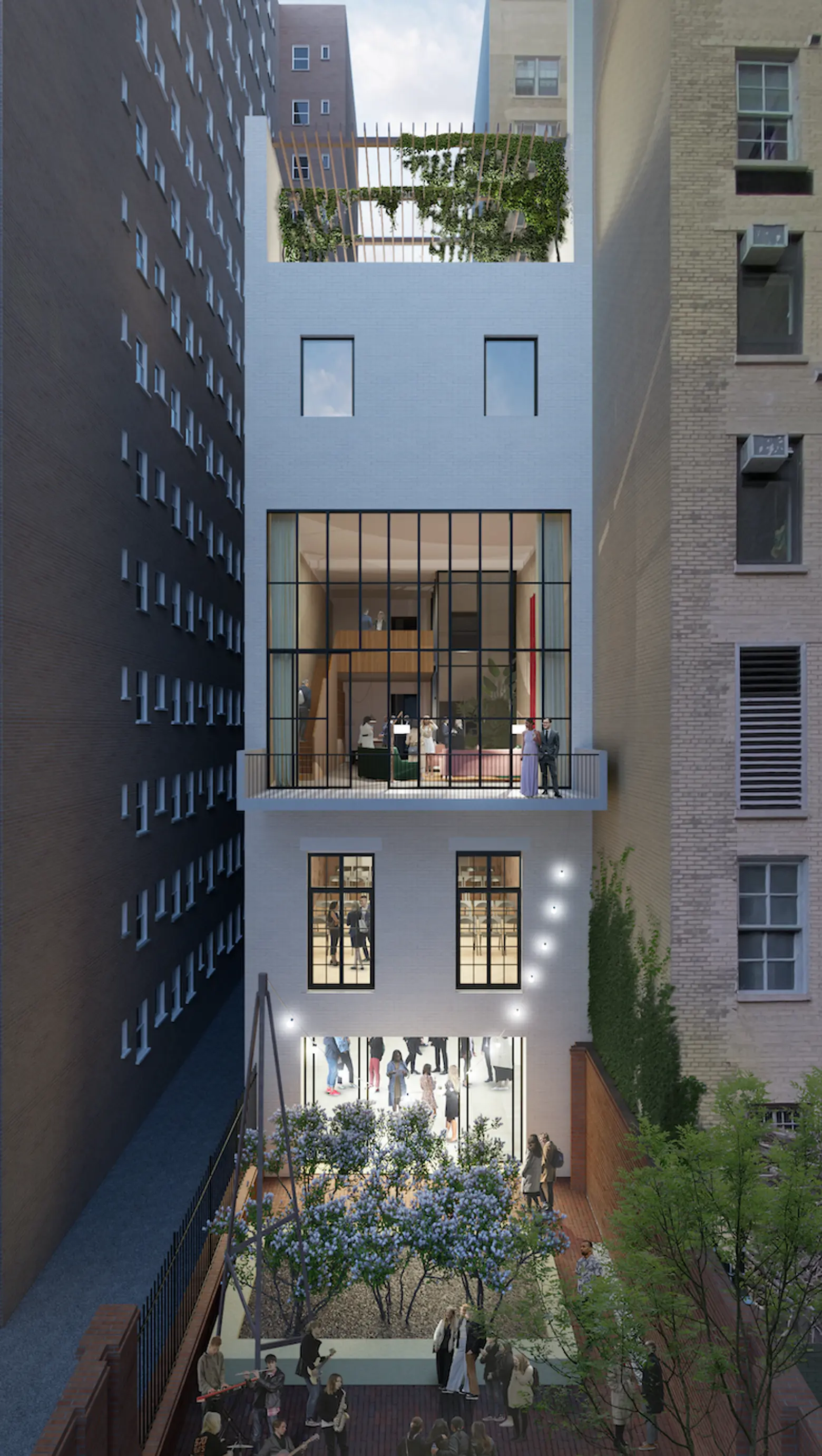 Image © NATA.ARCHVIZ
The building is still owned by the German government and its New York consulate. The renovation project, helmed by David Chipperfield Architects (DCA), will reimagine the historic townhouse for 21st-century cross-cultural exchanges.
Titled "An Open House," the renovation project will connect the essences of 1014's mission and Germany's foreign cultural relations and education policy with a design that, according to the 1014 organization, "sensitively reorganizes the interior of the townhouse into two areas, public and private, that overlap in a double-height Common Room at the center of the house with a balcony space."

Image © David Chipperfield Architects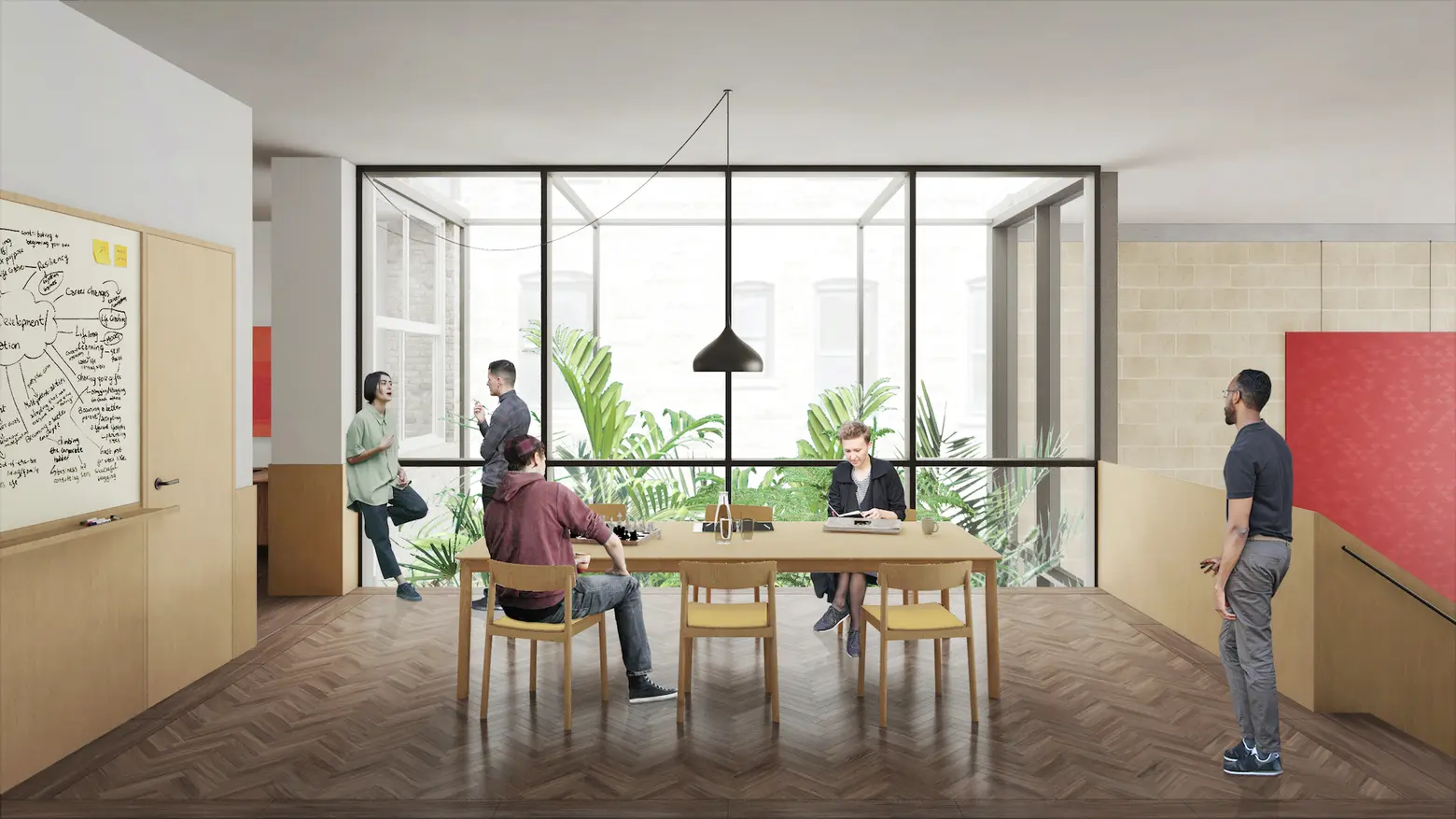 Image © David Chipperfield Architects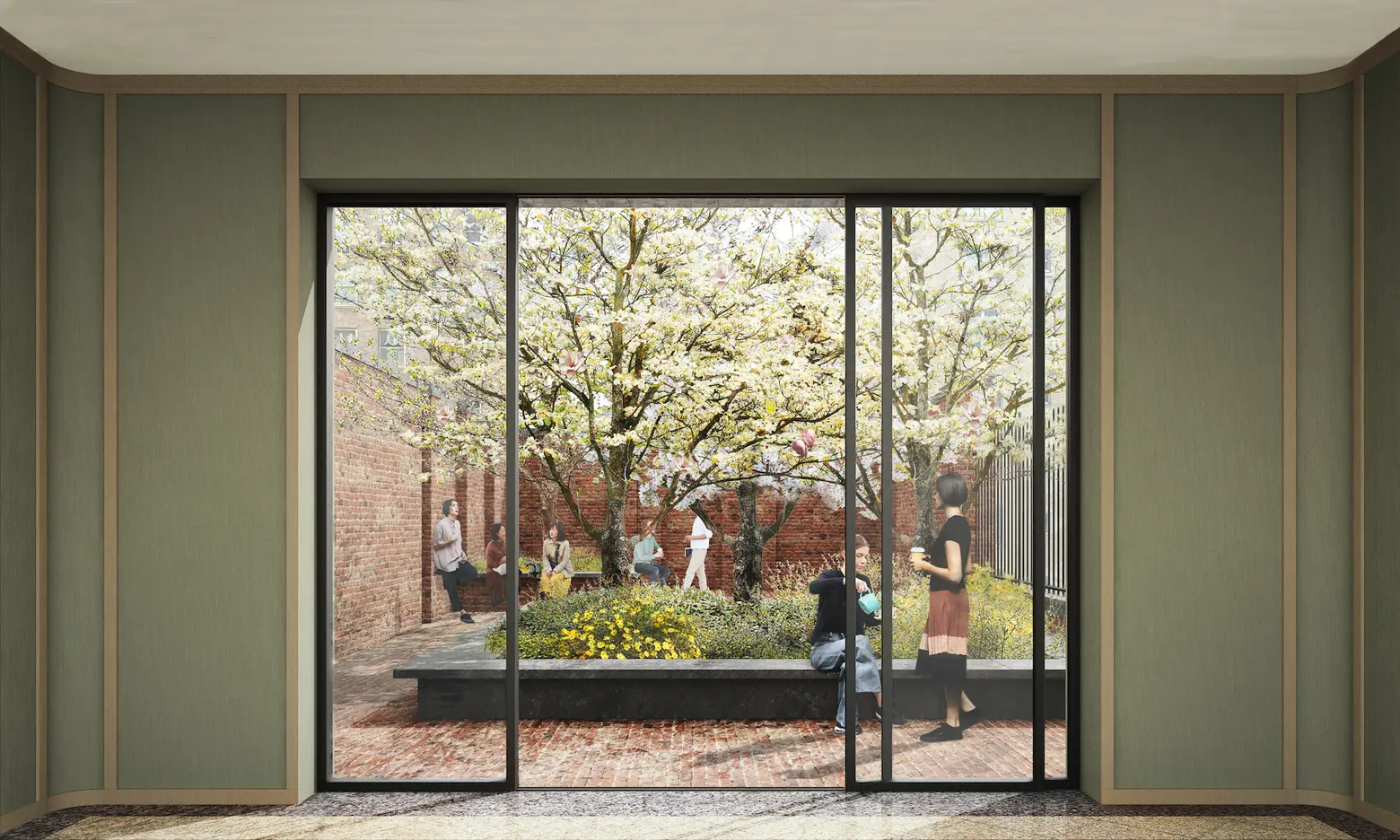 Image © David Chipperfield Architects
The October exhibit will introduce Chipperfield's design for the building's future while illuminating the history of 1014 Fifth Avenue. In addition to Chipperfield's design, submissions by Selldorf Architects, 1100 Architect, and Romines Architecture with Barkow Leibinger will be viewable; six more proposals will be viewable online.
Events include a conversation between David Chipperfield and Barry Bergdoll, a lecture by Tom Miller on the history of Upper East Side townhouses, a tour by Elissa Sampson focused on the German-Jewish history of the neighborhood, and a visit of Fifth Avenue mansions with Justin Rivers of Untapped New York. On October 16 and October 17, the team at 1014 is hosting several free (registration required) talks and Upper East Side walking tours.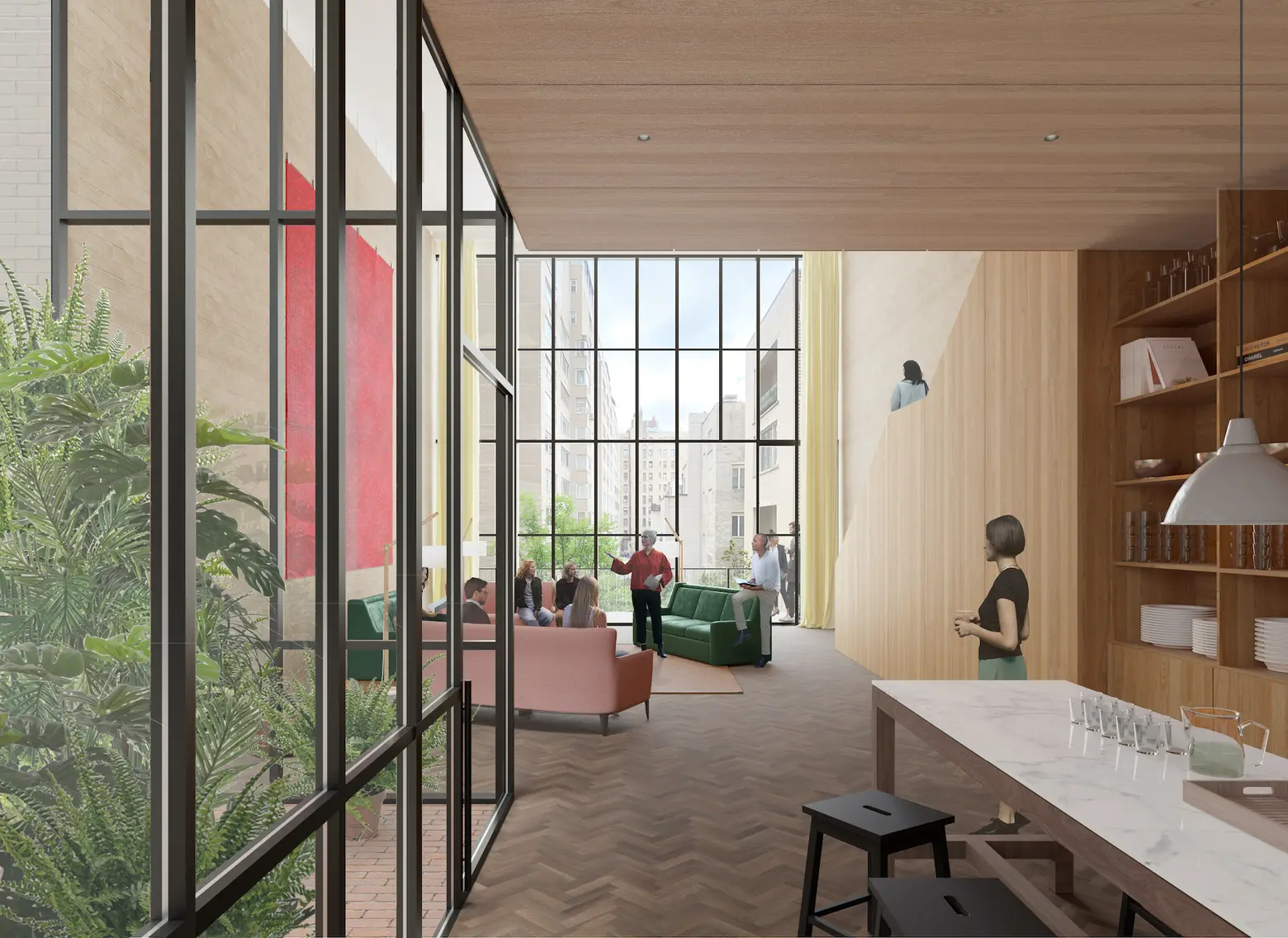 Image © NATA.ARCHVIZ
The property will continue to be used for events, supported by the German Federal Foreign Office, together with the Goethe-Institut. A private area will host a residency program; other areas will include an exhibition space. Green spaces will include a fernery, a garden, and a rooftop terrace. Construction is expected to begin in 2023 and be completed in 2025. DCA will work with KARO Architects and Patarus Group, both of New York.
The exhibition offers an opportunity to explore the meeting of architecture, community, and culture in a reimagined historic space. Visit 1014 Past and Future for program dates and times.
RELATED: