New members-only bar in Flatiron is located inside a 19th-century church
All photos courtesy of Chapel Bar
New York City's latest hot spot is in a church. Opening this week, Chapel Bar is a members-only bar located inside a stunning 19th-century chapel in the Flatiron District that has been transformed into a dreamy cocktail spot, decked out with jewel tones and velvet. Tucked away inside the lobby of the Swedish photography museum Fotografiska, the watering hole is only open to members of the museum or NeueHouse, a company that provides workspaces for creatives.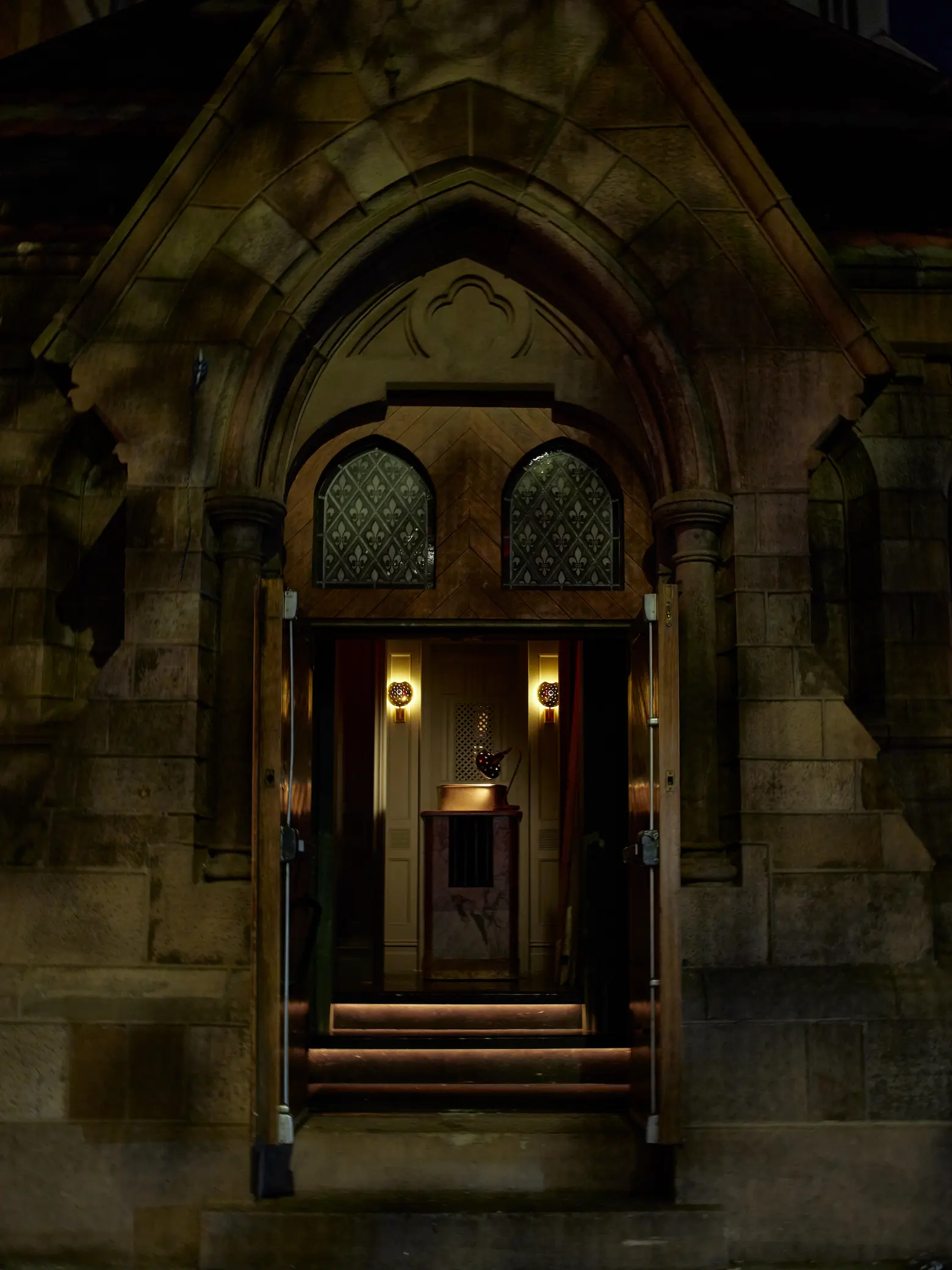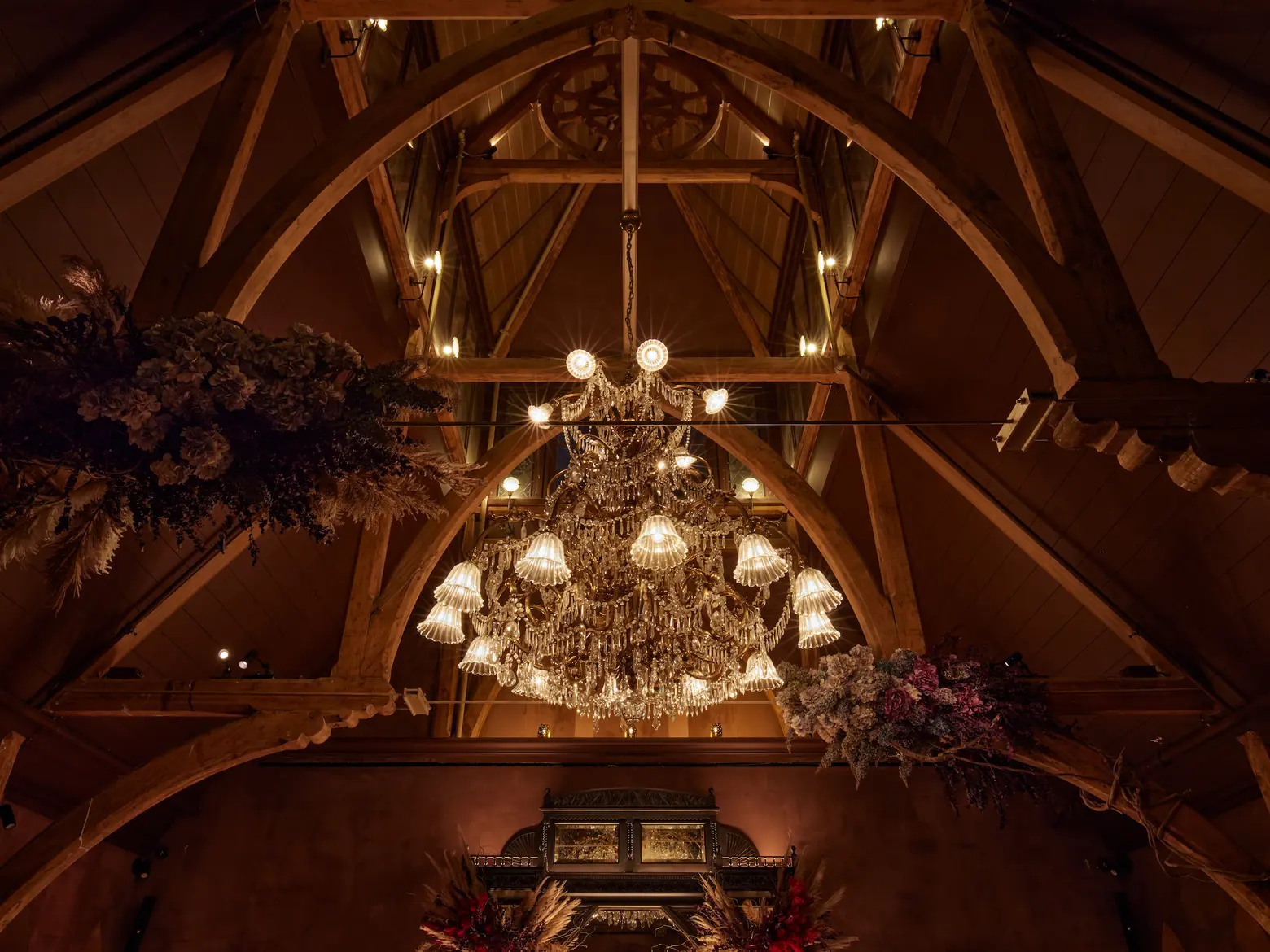 Designed in 1867 by James Renwick Jr., the architect behind St. Patrick's Cathedral, the one-story building is known as the Renwick Gem Schoolhouse, which sits north of the Calvary Church. Forografiska leases the entire Church Missions House at 281 Park Avenue South as well as the 19th-century school building, now home to the Chapel Bar.
Interior design studio Roman and Williams redeveloped the historic property into an intimate cocktail bar, which is accessed through a speakeasy-inspired door in the museum's lobby.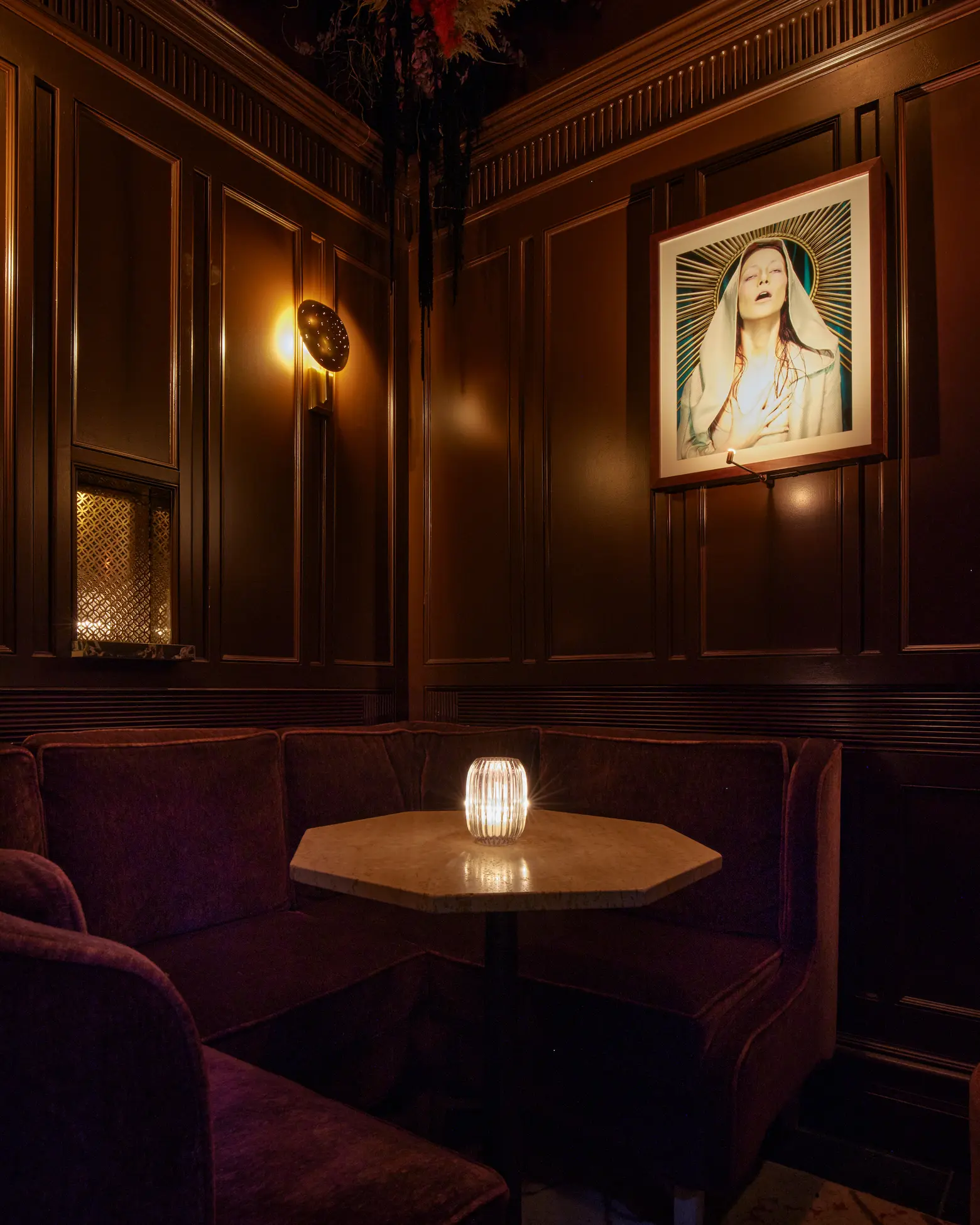 Remenants of its former life as a chapel can be seen in the soaring ceilings and Gothic arches. There are chandeliers, dark purple velvet booths, wood-paneled walls, floral installations, and a confessional booth-turned VIP room.
A photography installation from Miles Aldridge, coinciding with his Fotografiska exhibition Virgin Mary. Supermarkets. Popcorn. Photographs 1999-2020, will be on display.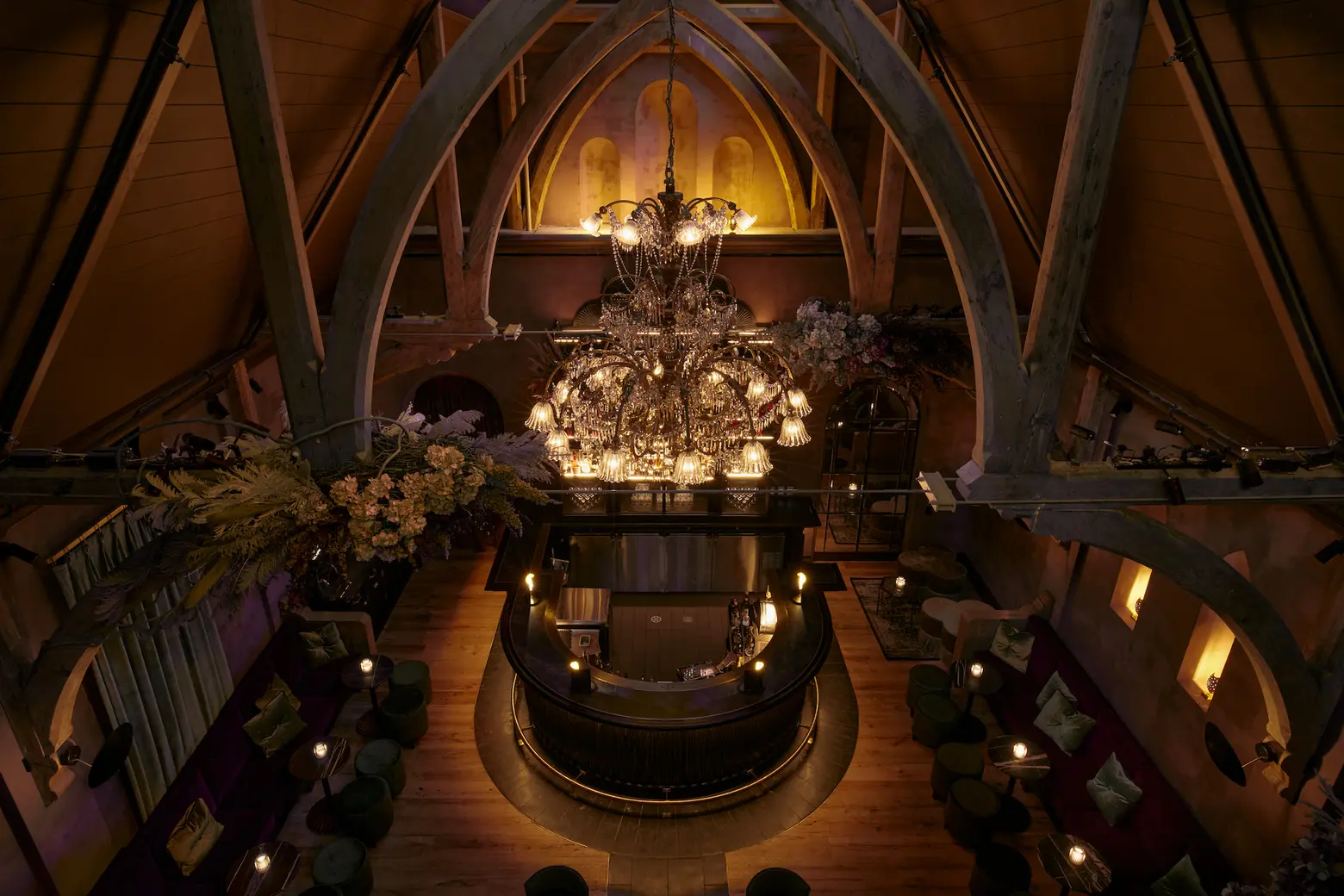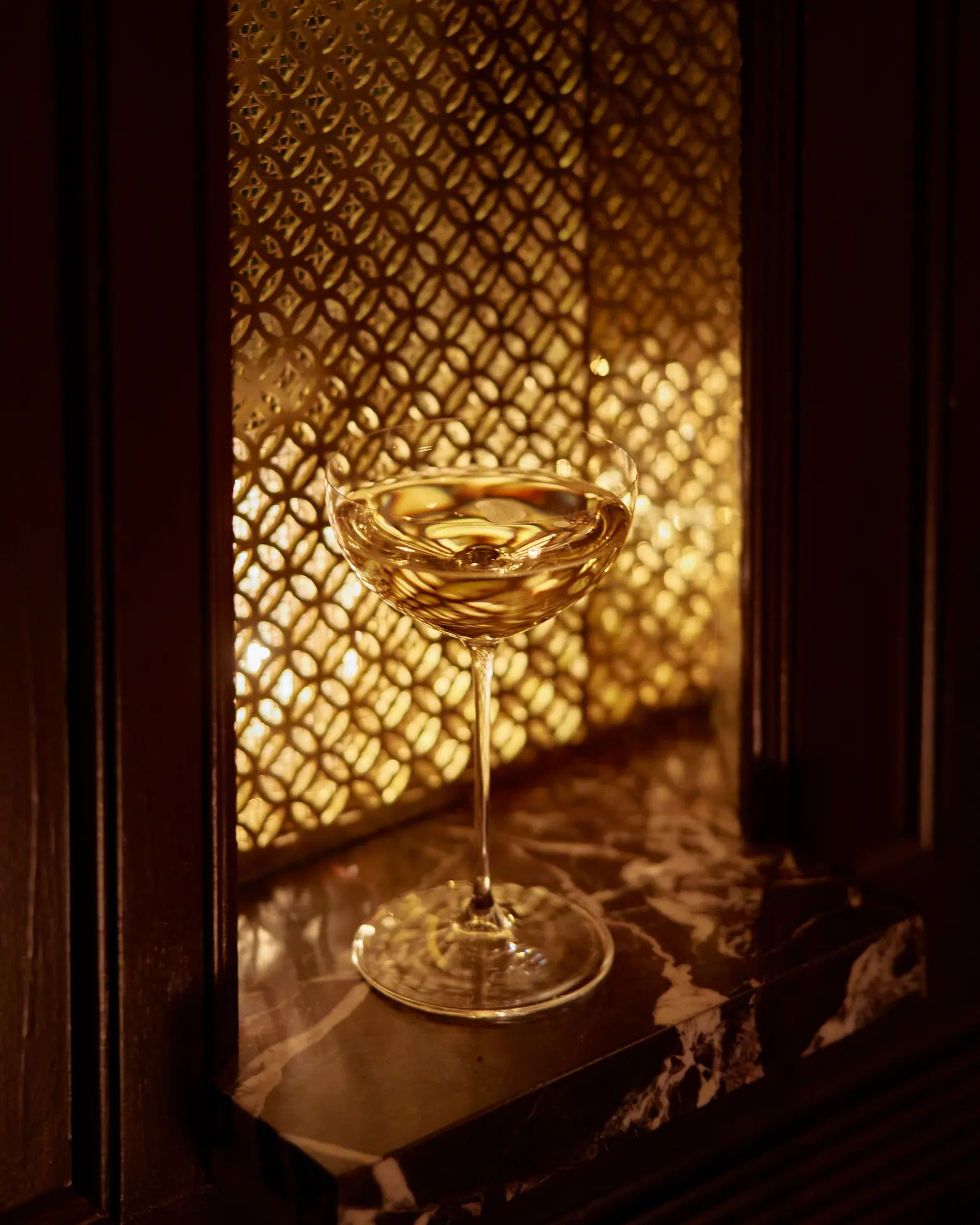 "The concept for Chapel Bar was to build a sanctuary for culture–a place to worship art, photography, fashion and music in a chic setting, surrounded by creative and curious individuals," Josh Wyatt, CEO of Fotografiska and NeueHouse, said.
"We're bringing together a kindred member base who are passionate about pushing culture forward in their personal and professional lives, and we welcome the magic moments and passionate energy that will come from this gathering of minds and spirits."
The drink menu at Chapel Bar will pay homage to the history of its location, with guests invited to "drink at the altar of spirits created by monks, priests, and influential figures–both historic and folkloric–from around the globe," as a press release describes.
There are tiers of membership available at Fotografiska, ranging from Apprentice to Patron, the latter of which costs $2,000 per year, according to the New York Post.
RELATED: 
All photos courtesy of Chapel Bar