Famed London steakhouse Hawksmoor opens in Gramercy's historic United Charities Building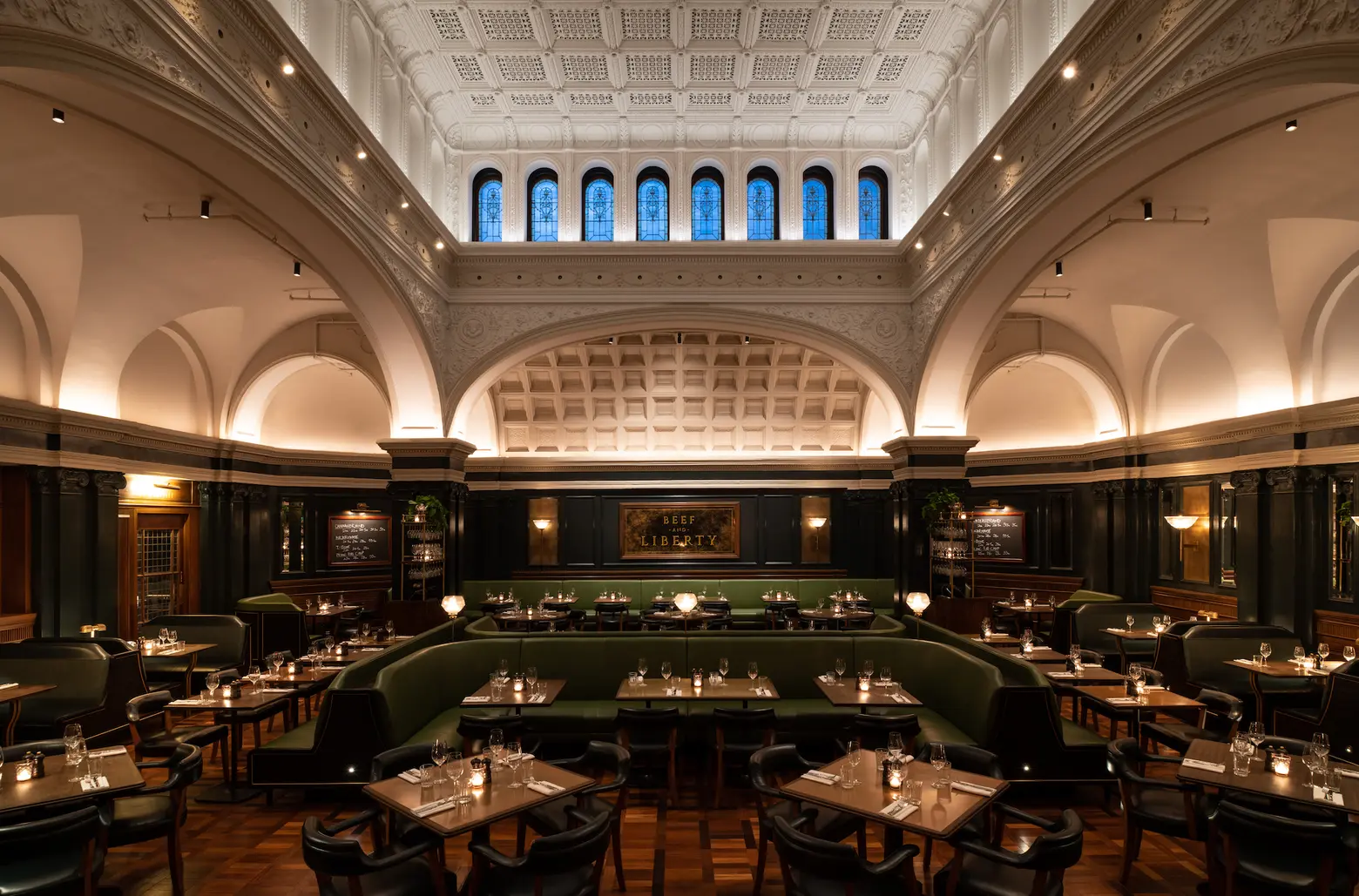 All photos courtesy of Hawksmoor
"Our job was easy – restore the building to its former glory and use reclaimed building materials and antique lighting to create a restaurant and bar that feel like they really belong in the space," says Huw Gott, co-owner of the NYC outpost of London's popular steakhouse Hawksmoor, referring to its location in Gramercy's historic United Charities Building. The restaurant is located in the landmarked building's grand Assembly Hall, under the original 30-foot vaulted ceiling. It's the perfect place to enjoy one of Hawksmoor's famous dry-aged steaks that are cooked over live charcoal. Ahead, see more of the stunning space and hear about the project firsthand from Gott.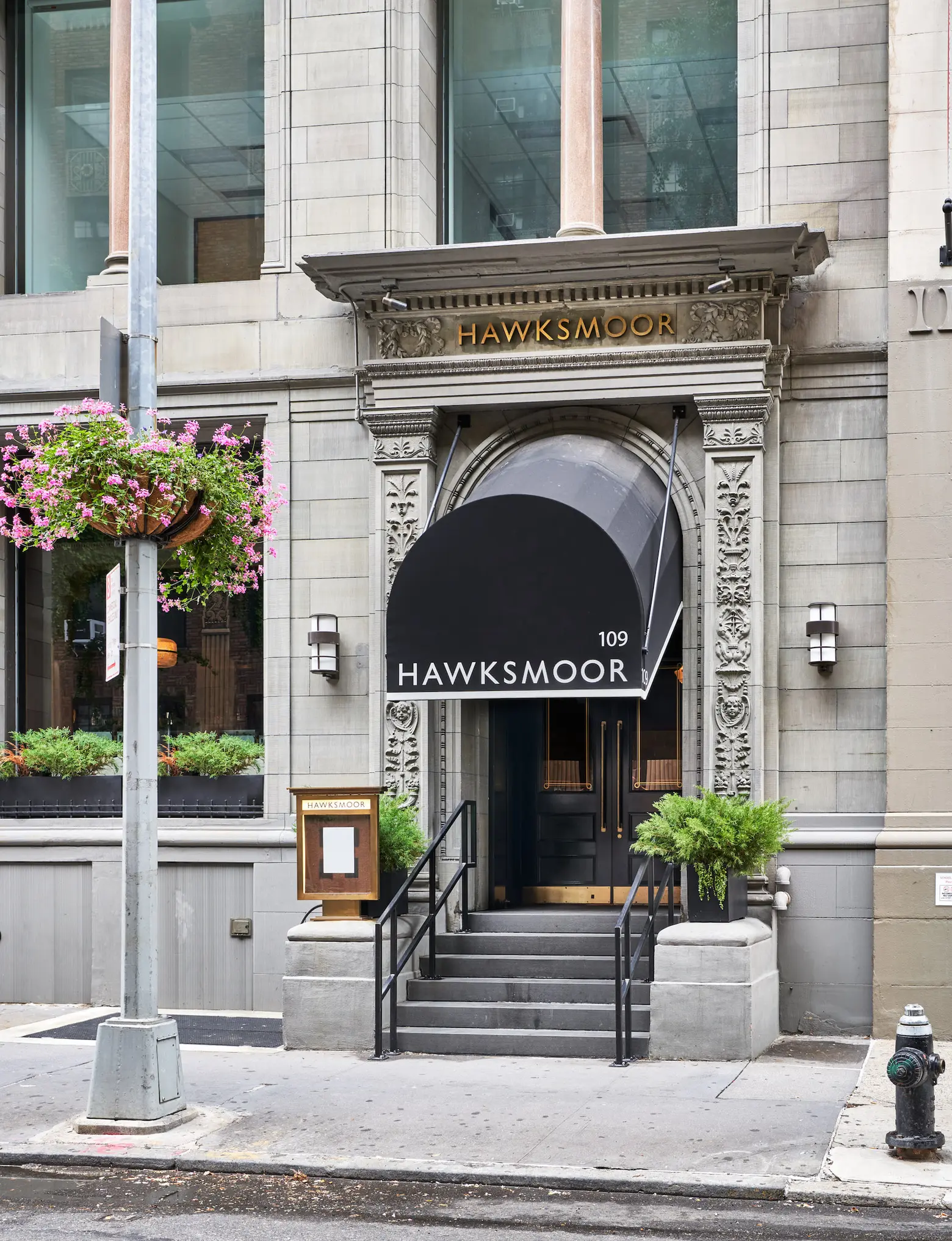 The restaurant entrance. Photo by Francesco Sapienza.
Located on the corner of East 22nd Street and Park Avenue South, the United Charities Building was built in 1892 to the Renaissance Revival-style designs of R. H. Robertson. It was sponsored by philanthropist and banker John Stewart Kennedy and constructed to serve as a home for the Charity Organization Society and other institutions that he was passionate about, such as the Children's Aid Society and the Association for Improving the Condition of the Poor. The building housed charitable organizations up until it sold for the first time in 2014, according to the Flatiron District BID. Today, the majority of the building is occupied by co-working company Spaces. And prior to Hawksmoor coming in, it had been closed off from public view for more than 100 years.
Gott told us that he and partner Will Beckett (they're also childhood friends) specifically searched for "a heritage building" for the NYC location of Hawksmoor. Aside from its physical appeal, their choice has an amazing history. "We're in the Assembly Hall where great reformers from around the country inspired packed crowds. Like Jane Addams, the first American woman to win the Nobel Peace Prize." Gott has learned a lot about the great advances to women's suffrage and children's rights made here, but one of the more quirky tidbits is the story about "when a live lioness arrived one day as a gift for Theodore Roosevelt, who post-Presidency had an office in the building. Roosevelt was out and no one knew what to do with it."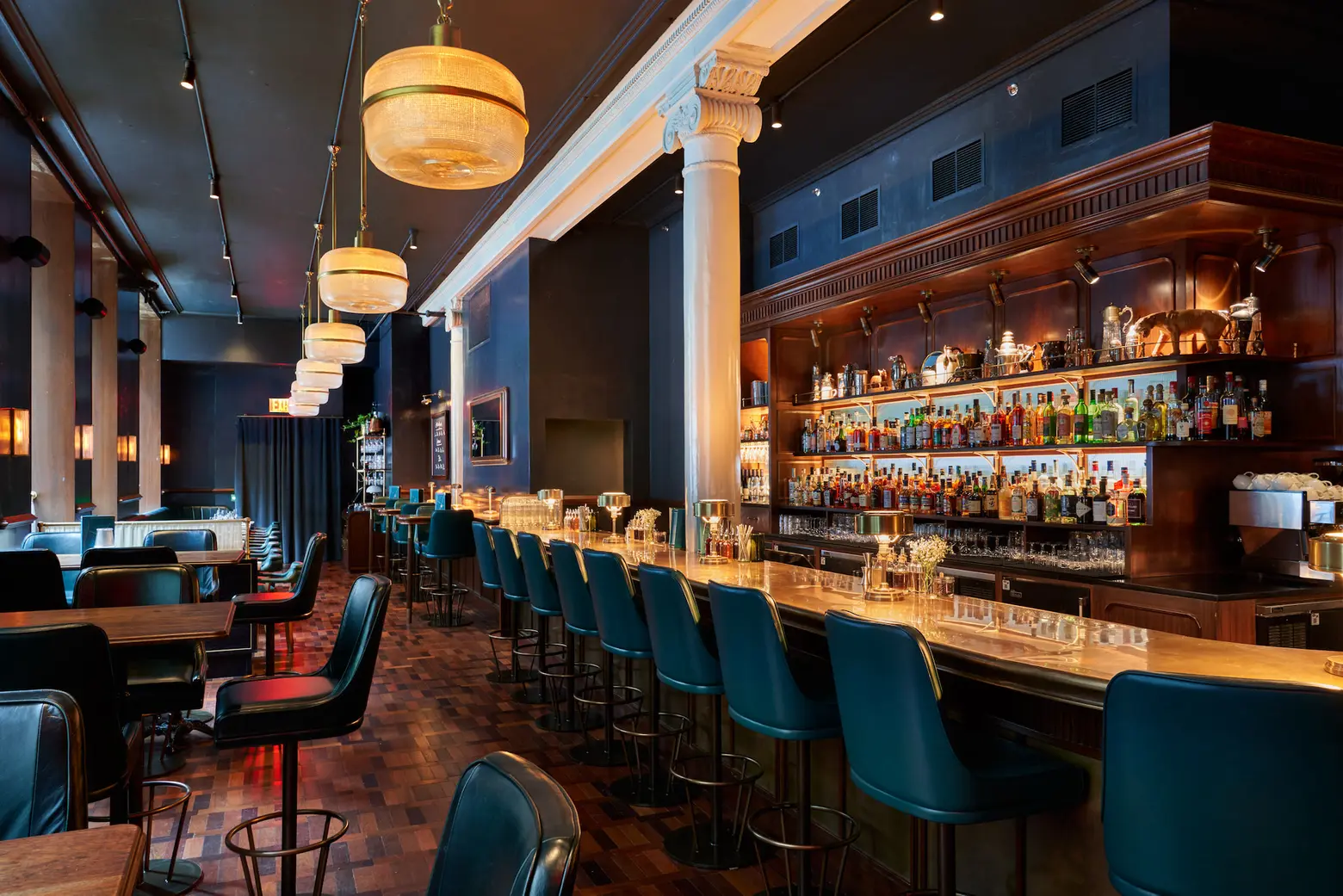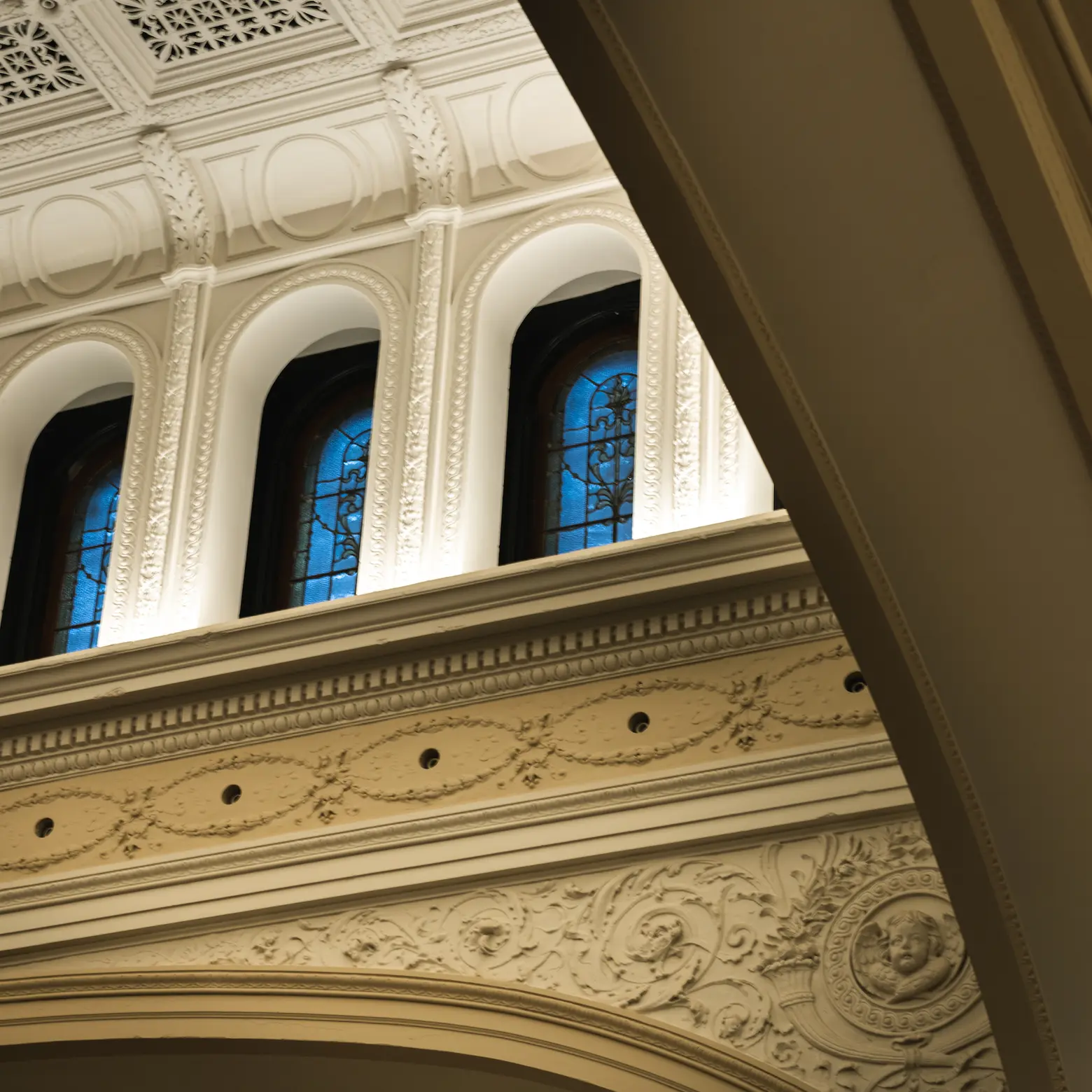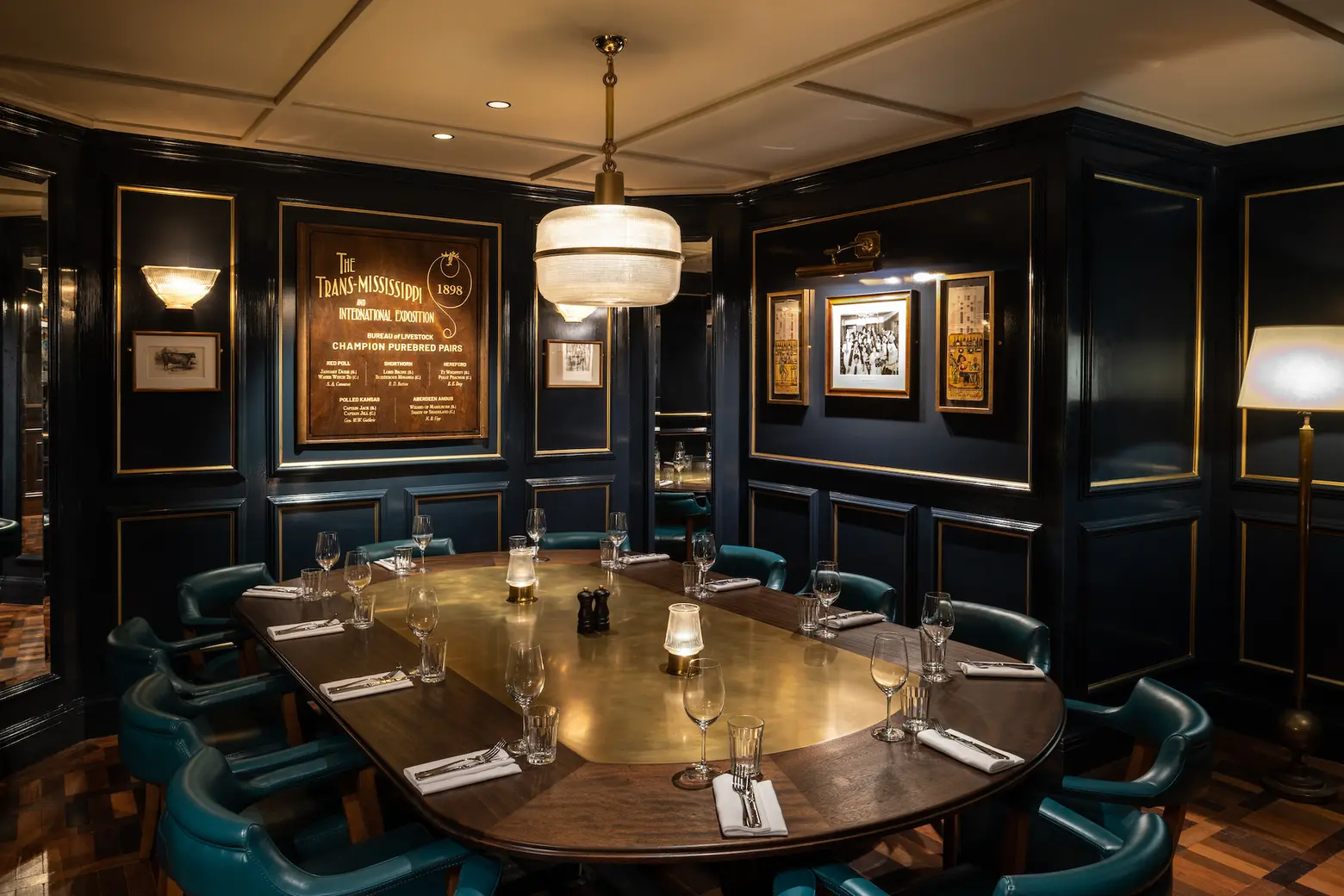 Top: the bar, photo by Francesco Sapienza.; Middle; a detail of the ceiling, photo courtesy of Hawksmoor; Bottom: a private dining room, photo courtesy of Hawksmoor
As for the architecture of the space, Gott said "We love creating restaurants that feel timeless, that look and feel like a hundred years' worth of happy people have passed through their doors." In addition to the soaring ceiling, other original elements that have been restored include elaborate crown molding, stained glass, mosaic flooring, and wood paneling.
The 50-seat bar is anchored by a wraparound brass bar and vintage hanging lights. In the 146-seat dining room, you'll find emerald green leather booths, tables made of reclaimed wood, patinaed mirrors, and vintage books and art. There are also two private dining spaces that can seat up to 12 people.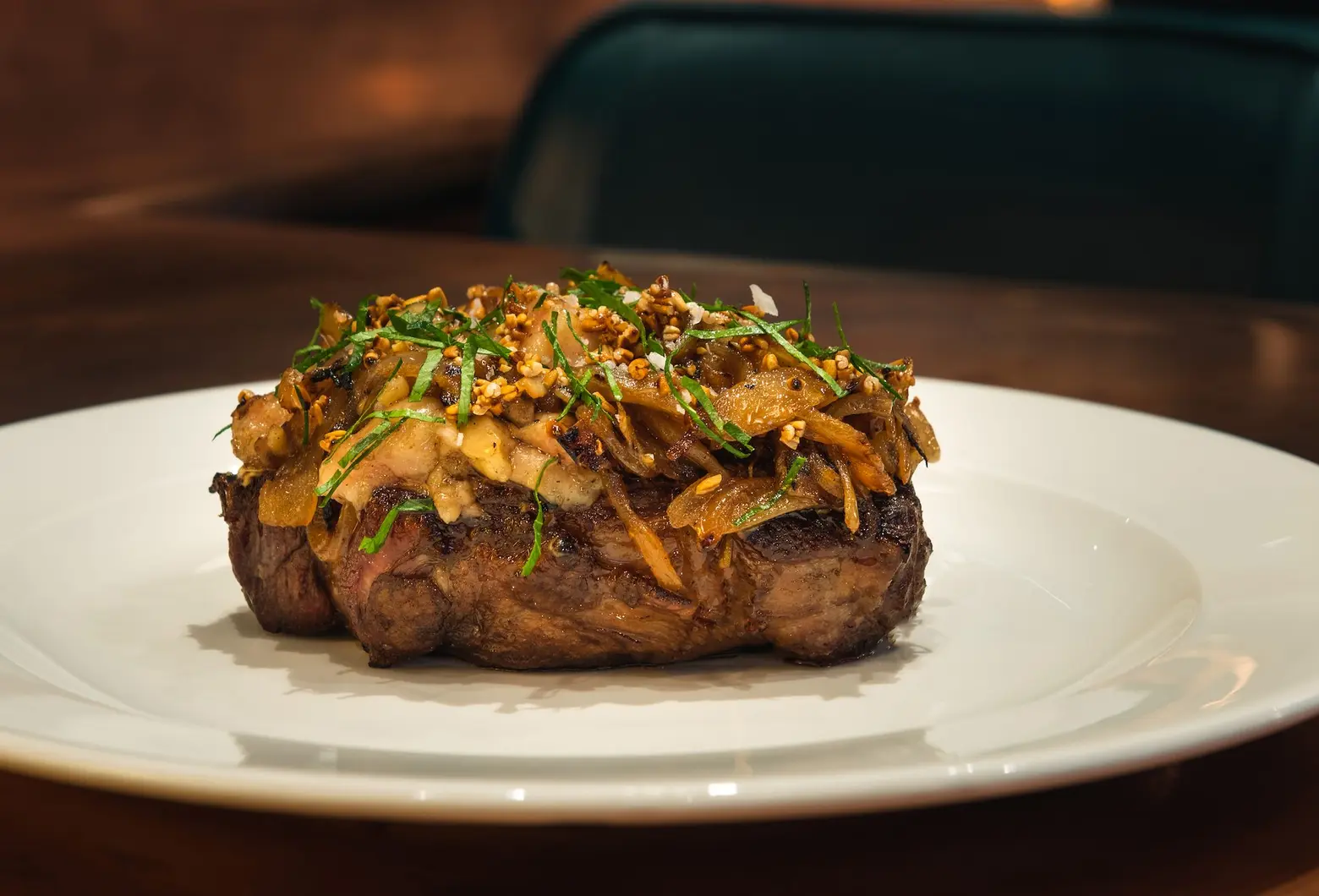 The cast-iron steak with bone marrow skirlie. Photo courtesy of Hawksmoor
Hawksmoor first opened in London in 2006, gaining fame for its dry-aged steaks cooked over live charcoal, award-winning cocktail program, and ethical approach to sourcing ingredients. All of these principles apply at the New York City outpost.
Gott, who comes from a long line of Welsh family butchers and hill farmers, worked with Beckett for five years to search the U.S. for "family farms and ranches raising all-natural cattle out on pasture to extremely high animal welfare standards." They were lucky enough to find this close by in upstate New York, Pennsylvania, and New England. They're also lucky to be a rare NYC restaurant cooking over live charcoal. "The only other ingredient is flaked sea salt. Beef, salt, and charcoal. When it's as simple as that the beef really has to be the best there is, " explains Gott.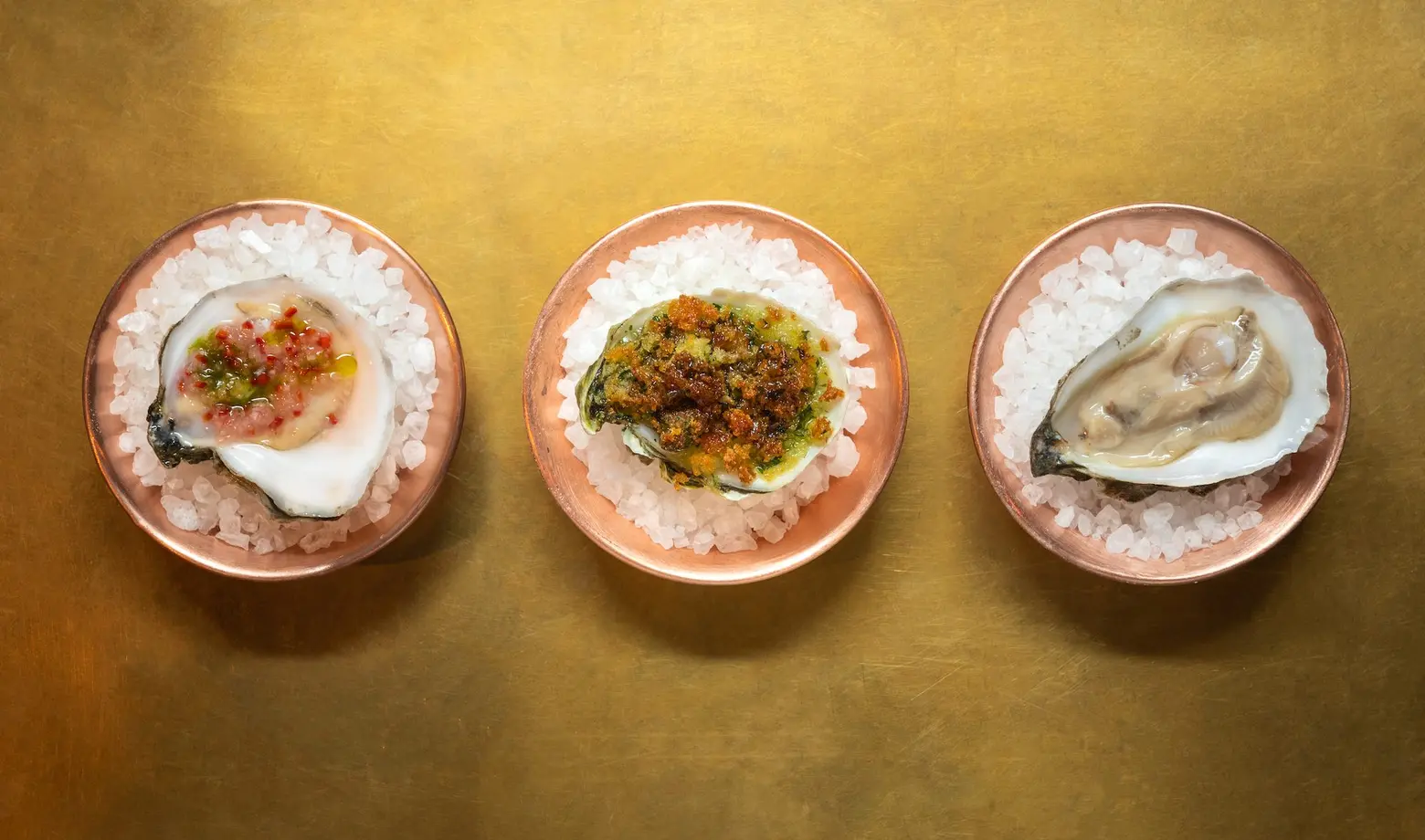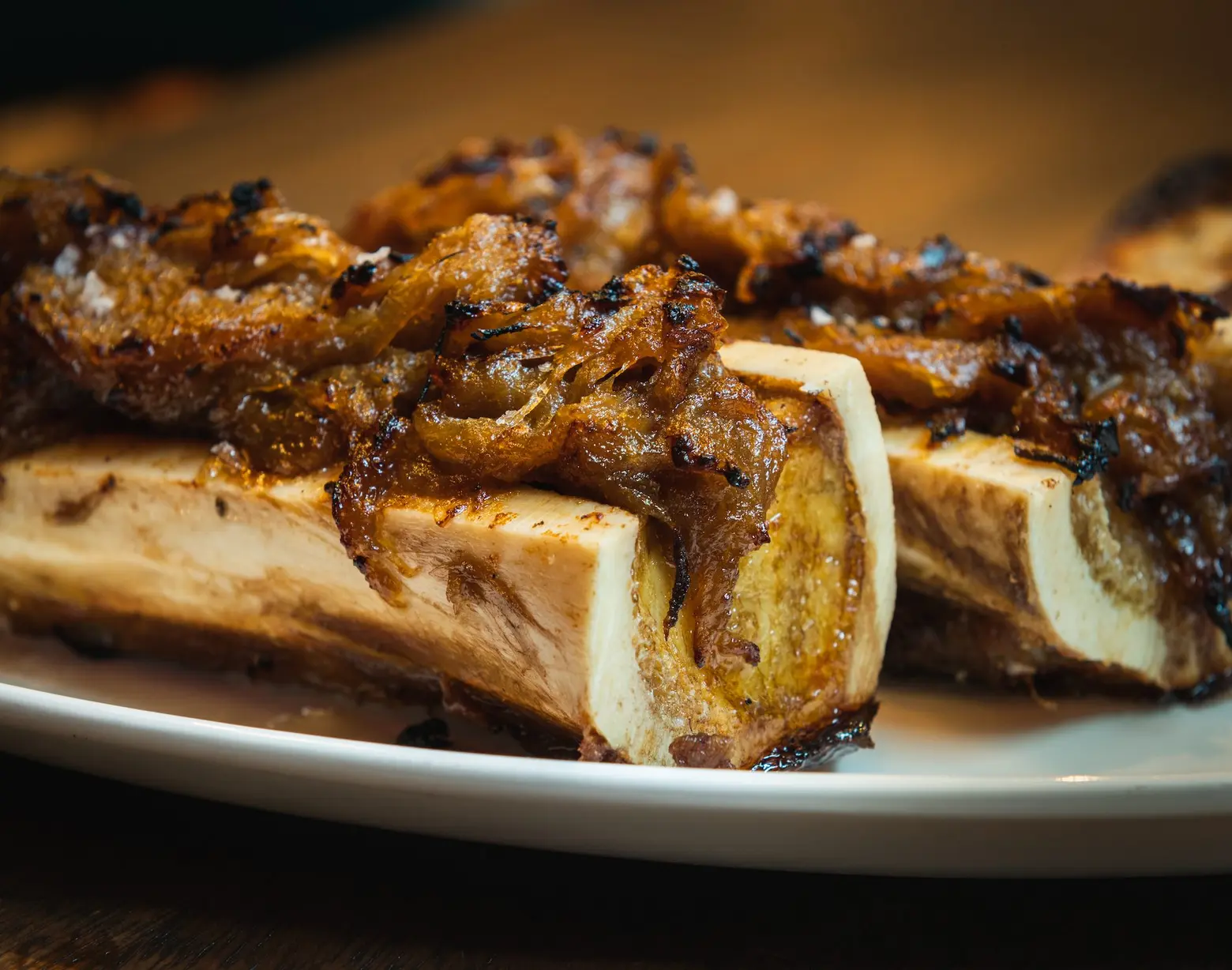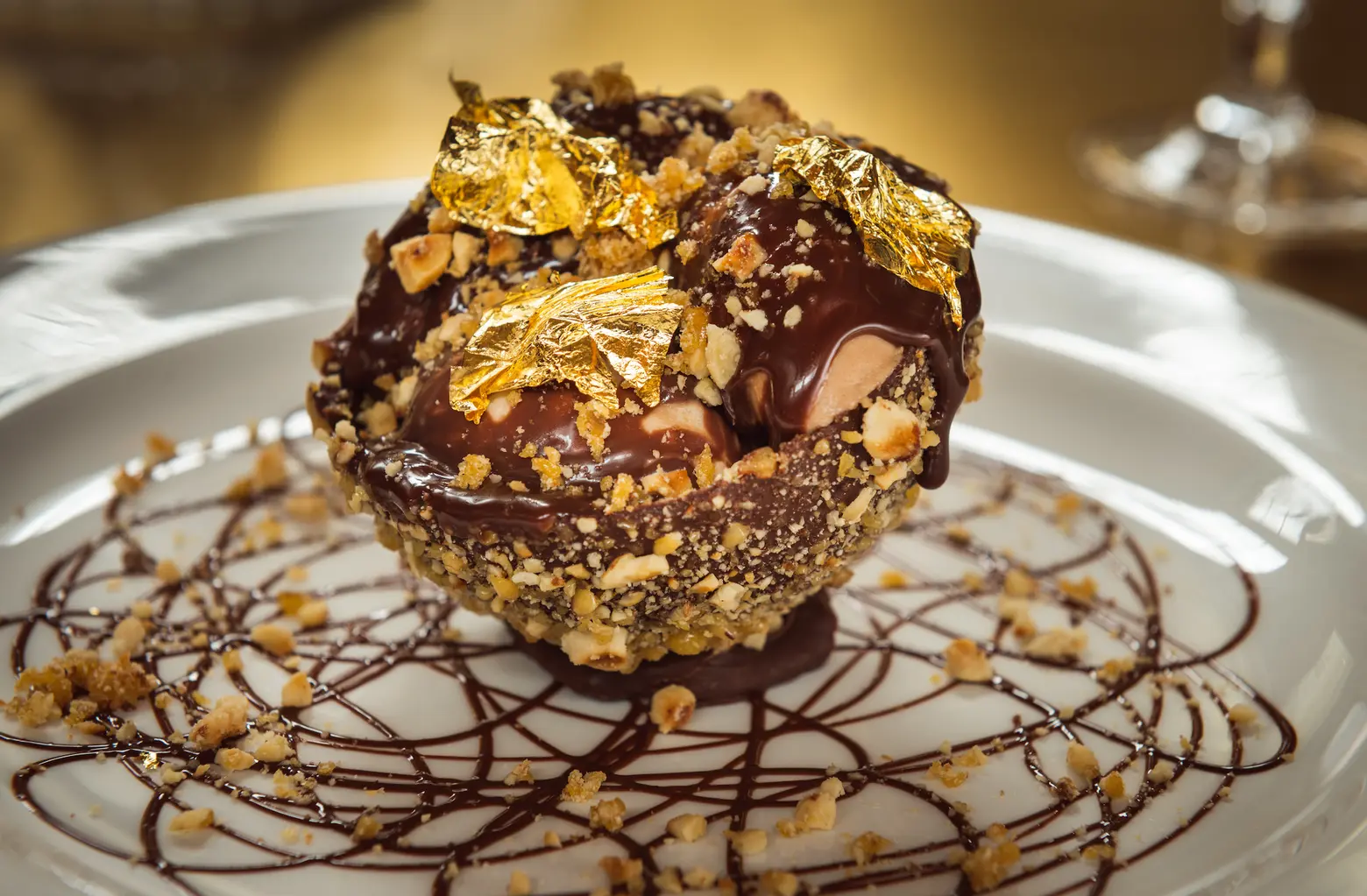 From top to bottom: Trio of oysters (dressed with scotch bonnet mignonette, charcoal-roasted bone marrow, and natural); roasted bone marrow with slow-cooked onions; Grand Rocher
While the steaks are the star of the show at Hawksmoor, everything on the menu has been carefully sourced and curated. To start, Gott personally enjoys Island Creek oysters topped with bone marrow and roasted over charcoal or the scallops with white port and garlic. For his main course, he might go with a charcoal-grilled rib-eye, cooked medium-rare, with anchovy hollandaise, beef fat fries, and creamed spinach or the veal chop with fried oysters that was inspired by a schnitzel he and Beckett ate in Vienna one summer. And for dessert, he recommends the maple custard tart or the gold-leafed Grand Rocher ("if I wanted to be dazzled and impressed").
Another thing to note about Hawksmoor is that the owners are committed to ethical and industry-leading employment practices. In an interview with Eater, Beckett said, "We want people to come to work happy and comfortable…which we think is the best guarantee of good service for customers and happy careers for our teams." Their approach includes allowing staff to wear their own clothes, offering a career development training program, covering 50 percent of employees' monthly medical insurance premium, and providing 10-15 days vacation, paid family leave, and paid meal breaks.
Hawksmoor is located at 109 East 22nd Street and is open Tuesday through Saturday with the bar operating from 4pm to midnight and the dining room from 5pm to 10pm.
RELATED:
Midtown East's newest cocktail bar was designed by SHoP Architects with a nod to old New York glamour
Photos courtesy of Hawksmoor unless otherwise noted