Chinatown speakeasy Apotheke opens new Nomad location with rooftop terrace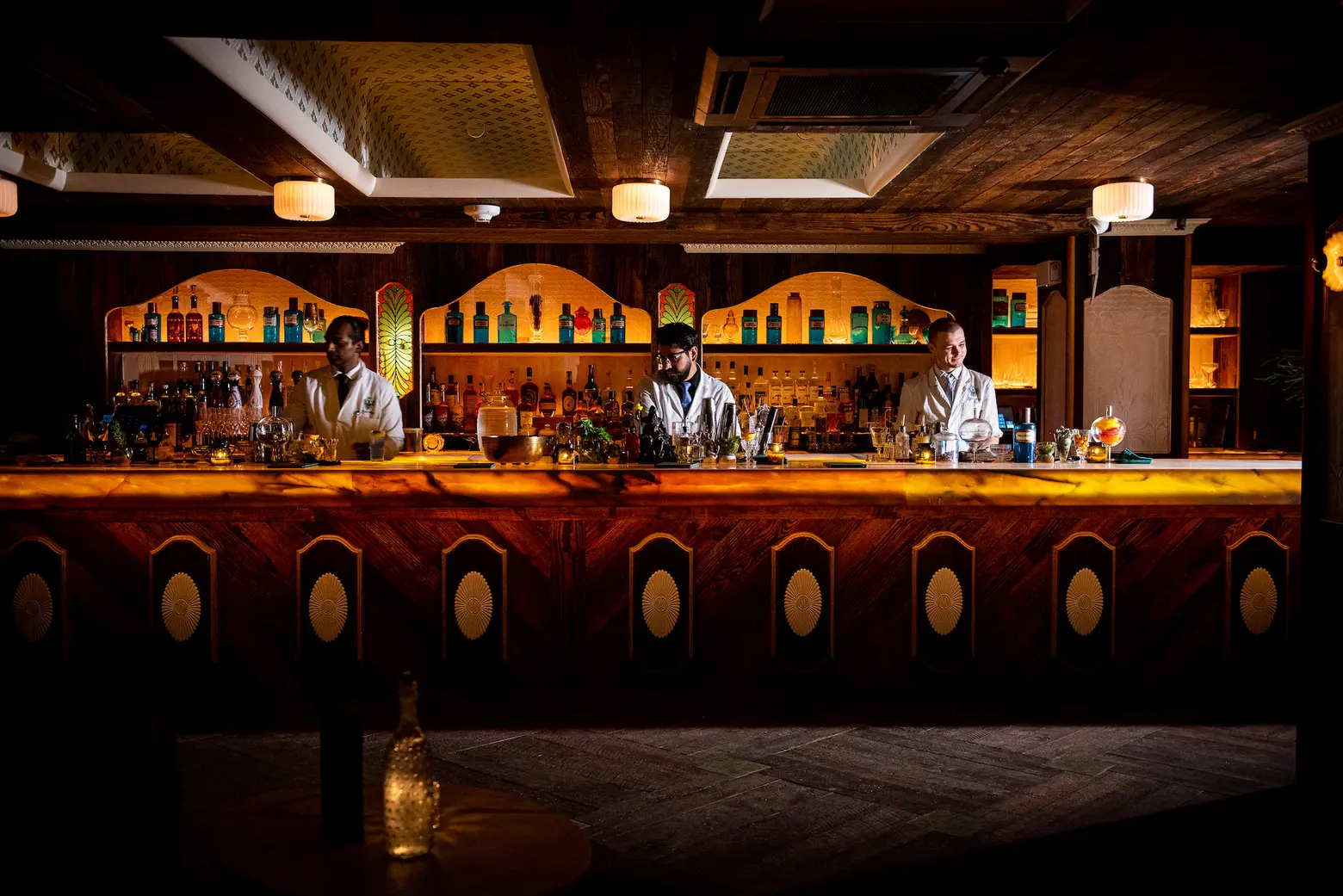 Photos by Gabi Porter for Apotheke
Fourteen years after making its Chinatown debut, popular speakeasy-style cocktail bar Apotheke has opened a second New York City location. Located on West 26th Street in Nomad, the bar will serve its signature medicinal-themed beverages alongside its first-ever food menu, made up of small and shareable plates. Apotheke Nomad offers two separate spaces, a dimly-lit basement speakeasy and a rooftop terrace that will open later this summer.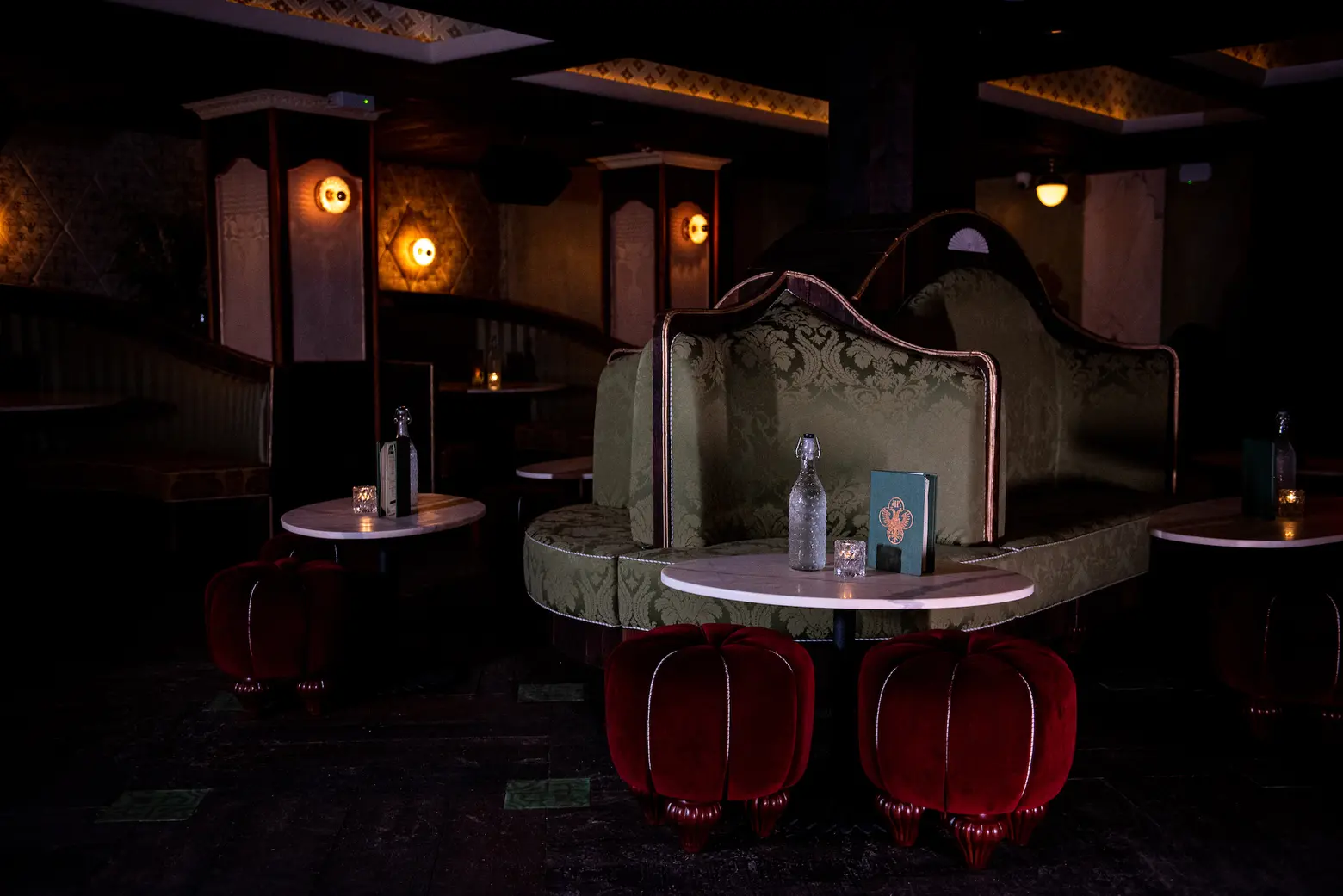 The bar was designed by Christopher Tierney, Apotheke's original creator who passed away earlier this year. His sister Heather, who is the founder of The Butcher's Daughter, helped complete the project.
Accessed via a staircase lined with dried herbs and flowers, the cellar speakeasy boasts a glowing 20-foot rosa aurora marble bar, seen in the bar's Chinatown and L.A. locations. Other design elements include vaulted bays, mirrors, custom wallpaper, and intimate velvet seating.
When it opens later this summer, the rooftop terrace will have a herb garden that will grow garnishes and ingredients used in the bar's cocktails. The penthouse lounge will feature a floor-to-ceiling wall of stained glass and views of the Empire State Building. A retractable roof will allow for the space to be enjoyed year-round.
"Apotheke NoMad is an experience unlike any other and Christopher's greatest work. It's certainly one of the most beautiful and interesting venues in NYC and patrons should expect an atmosphere, service, and menu to match," Andrew Hood, brand director and CEO of Apotheke, said.
"Apotheke is more than just a cocktail lounge; it's an opportunity to take an adventure, an invitation to celebrate life while experimenting with plant-based formulas that enliven the spirit."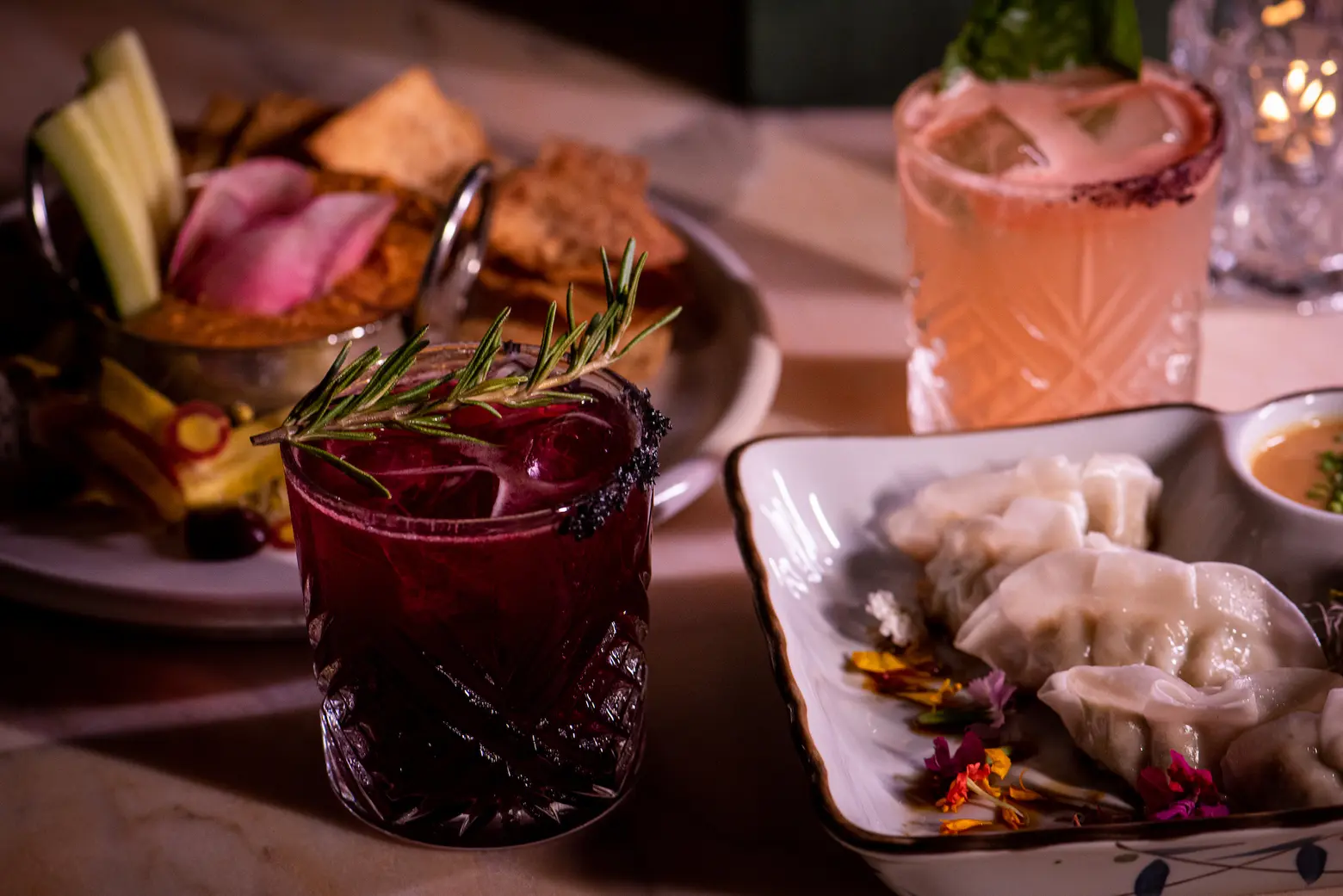 The inventive cocktail menu takes inspiration from "old-world apothecaries" that used plants and botanicals as natural remedies. The menu is organized by impact rather than spirit, with categories like "stimulants," aphrodisiacs," and "stress relievers." The food menu includes bar bites like dumplings, hummus, and "sustainable caviar service," according to a press release.
Apotheke Nomad will be Tuesday through Saturday from 5 p.m. to 2 a.m., with daily service on the radar.
RELATED: