Eataly NYC's new honey-themed rooftop restaurant is the bee's knees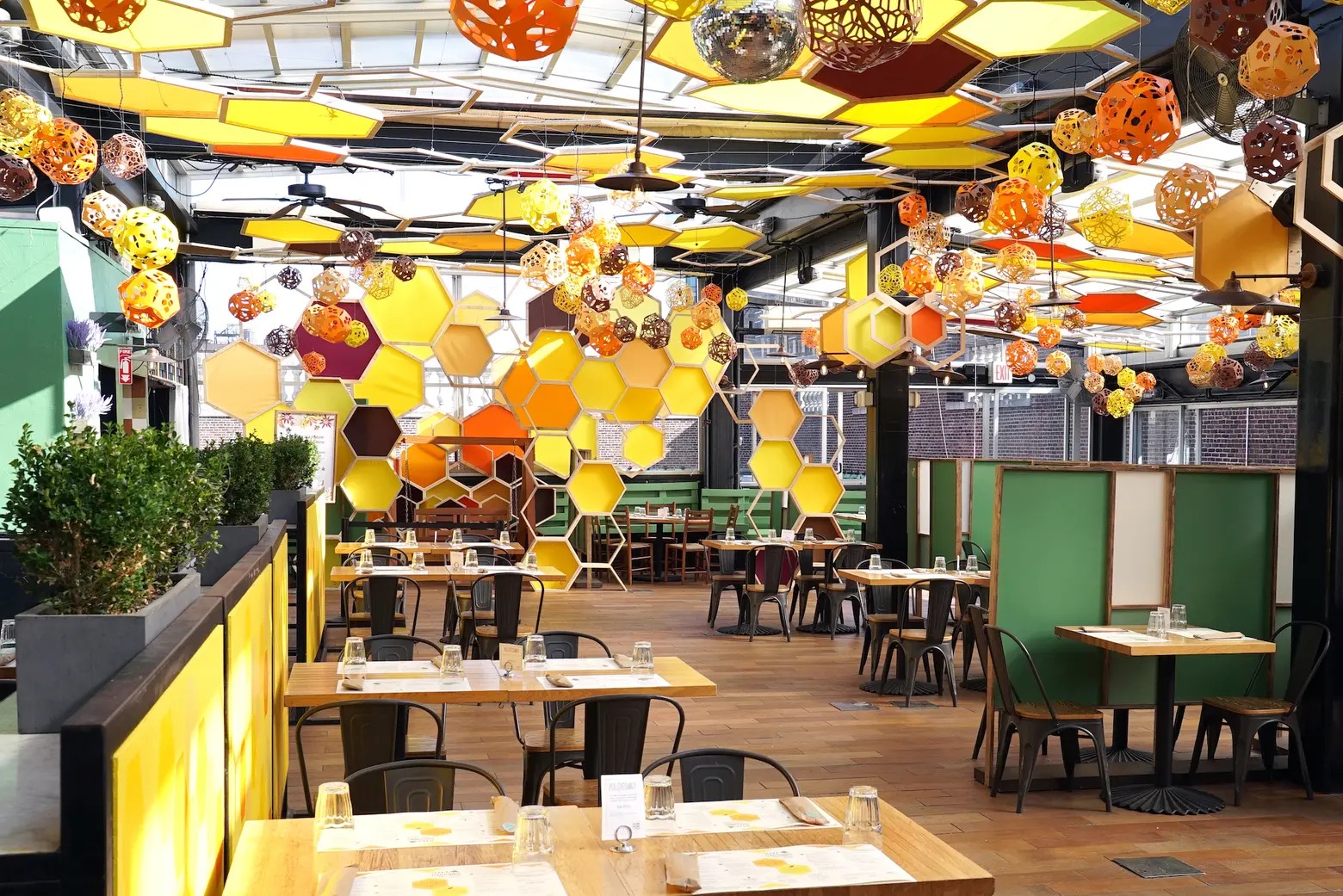 All photos courtesy of Eataly
Eataly's seasonal restaurant in the Flatiron District has undergone a transformation once again. Last week, Serra d'Autunno by Birreria debuted at the 14th-floor rooftop with a new concept dedicated to honey, with "buzzworthy" specialty menu items and cocktails. The restaurant has also partnered with New York-based The Honeybee Conservancy to donate 10 percent of net proceeds from every "honey-focused" dish to the group's Sponsor-a-Hive program.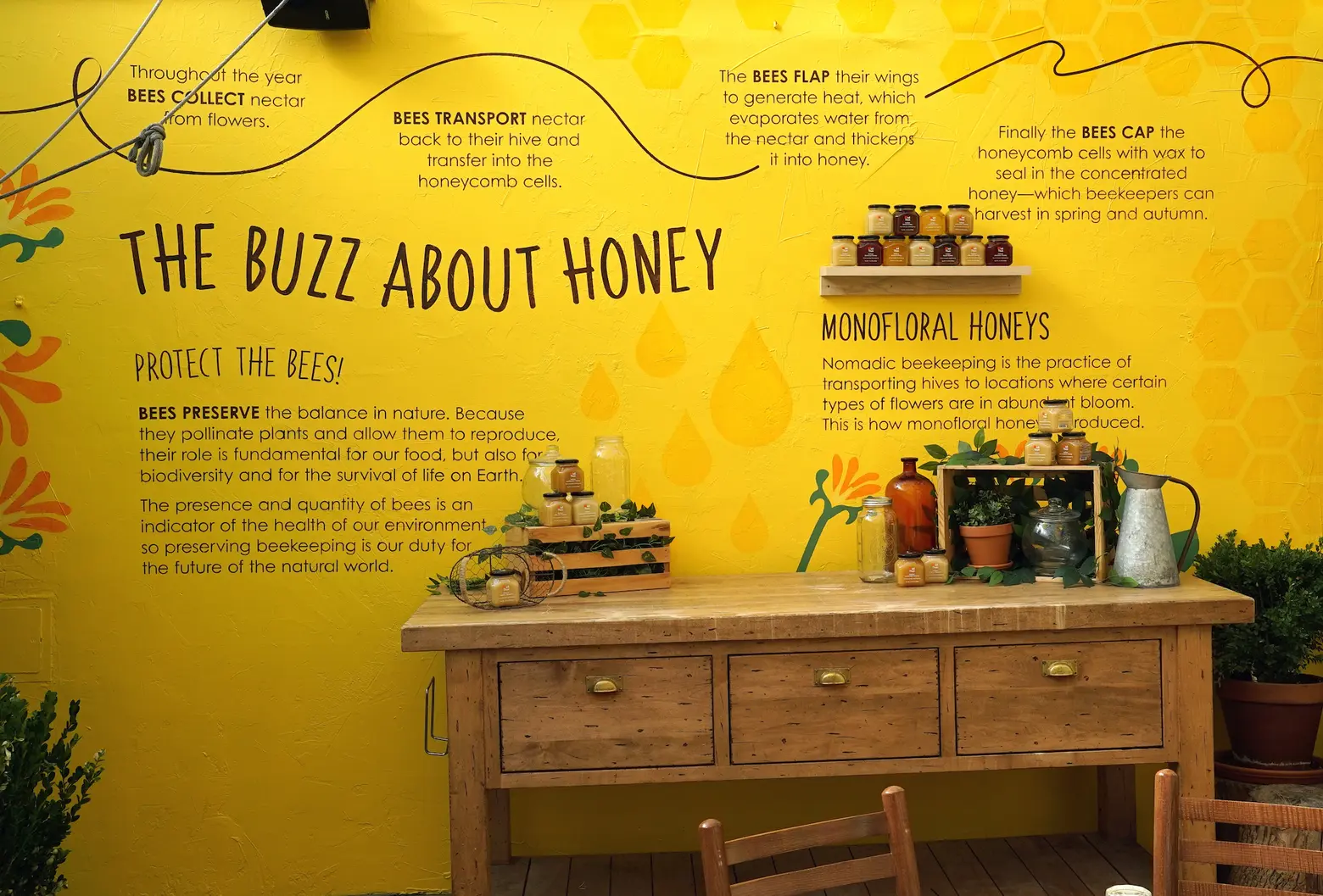 Decked out with bee-hive inspired decor, the Honey + Harvest concept includes a menu with items from local tri-state farms and Italian producers. The honey–sourced both locally and from Italy– is used in dishes like the antipasti, which ahs roasted honey nut squash, handmade Stracciatella cheese, hazelnuts, and honeysuckle honey, a selection of cheeses paired with honey, and a Mieli Thun Forest Honey glazed pork shank with stewed root vegetables from the Greenmarket.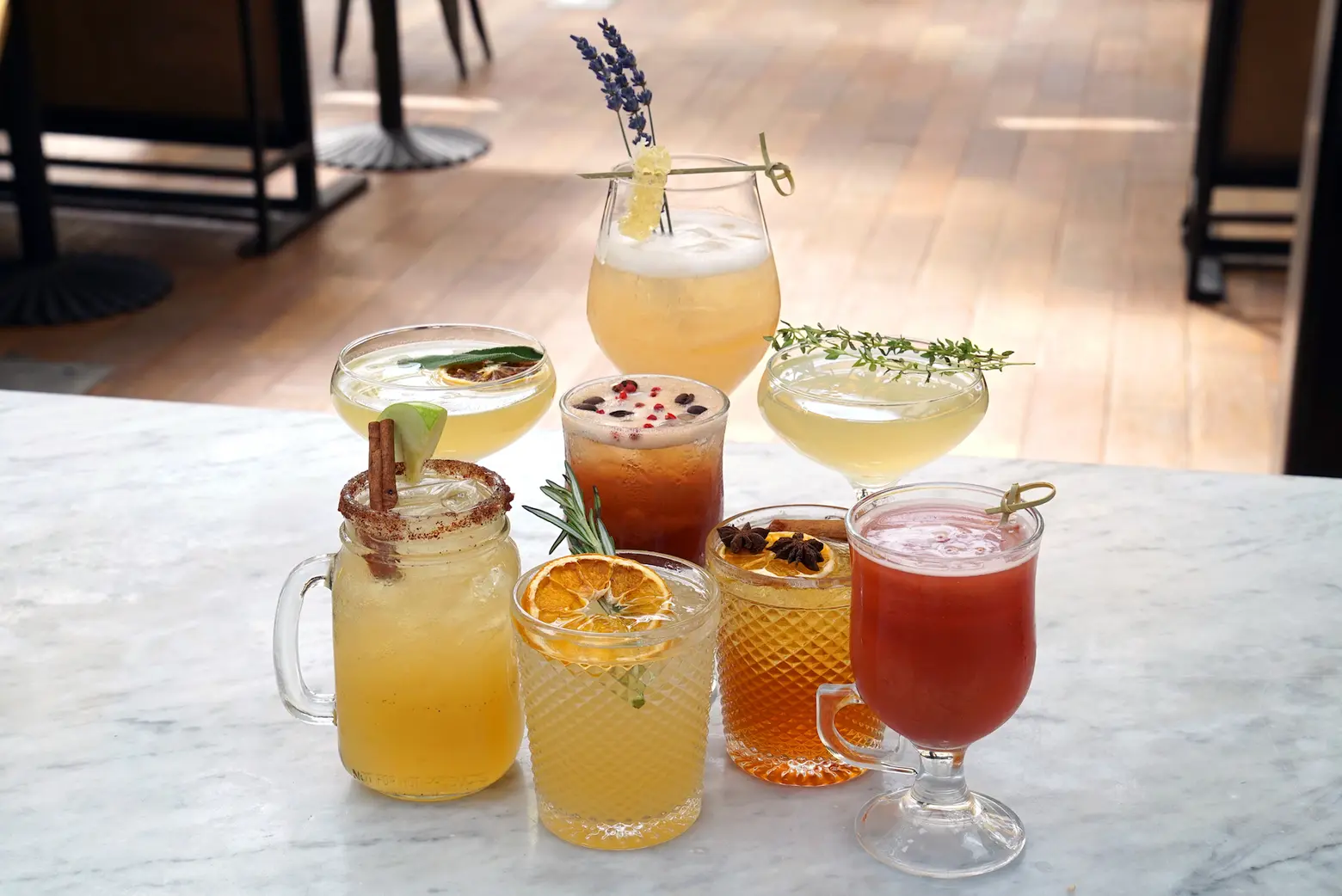 Perfect for fall, the restaurant is offering a selection of build-your-own "Bee's Teas" cocktails. Guests can select a tea, honey, and a spirit to mix as the perfect warm-up beverage. Honey beers and mead cocktails, made by fermenting honey, are also available. Throughout the month of October, the restaurant will host a series of wine dinner events centered around Chianti Classico wines, with local sommeliers pouring their favorites.
State, city, and CDC protocols will be followed, with hand sanitizing stations set up, tables spaced out with dividers, and frequently sanitized tables and utensils. Guests should wear face coverings before and after eating.
The rooftop is open Monday to Thursday from 4 p.m. to 9:30 p.m. and Friday to Sunday from 11:30 a.m. to 9:30 p.m. Reservations can be made via OpenTable.
RELATED: