Meet iMakr, the Brooklyn 3D-printer that's made 5,000 face shields for NYC's healthcare workers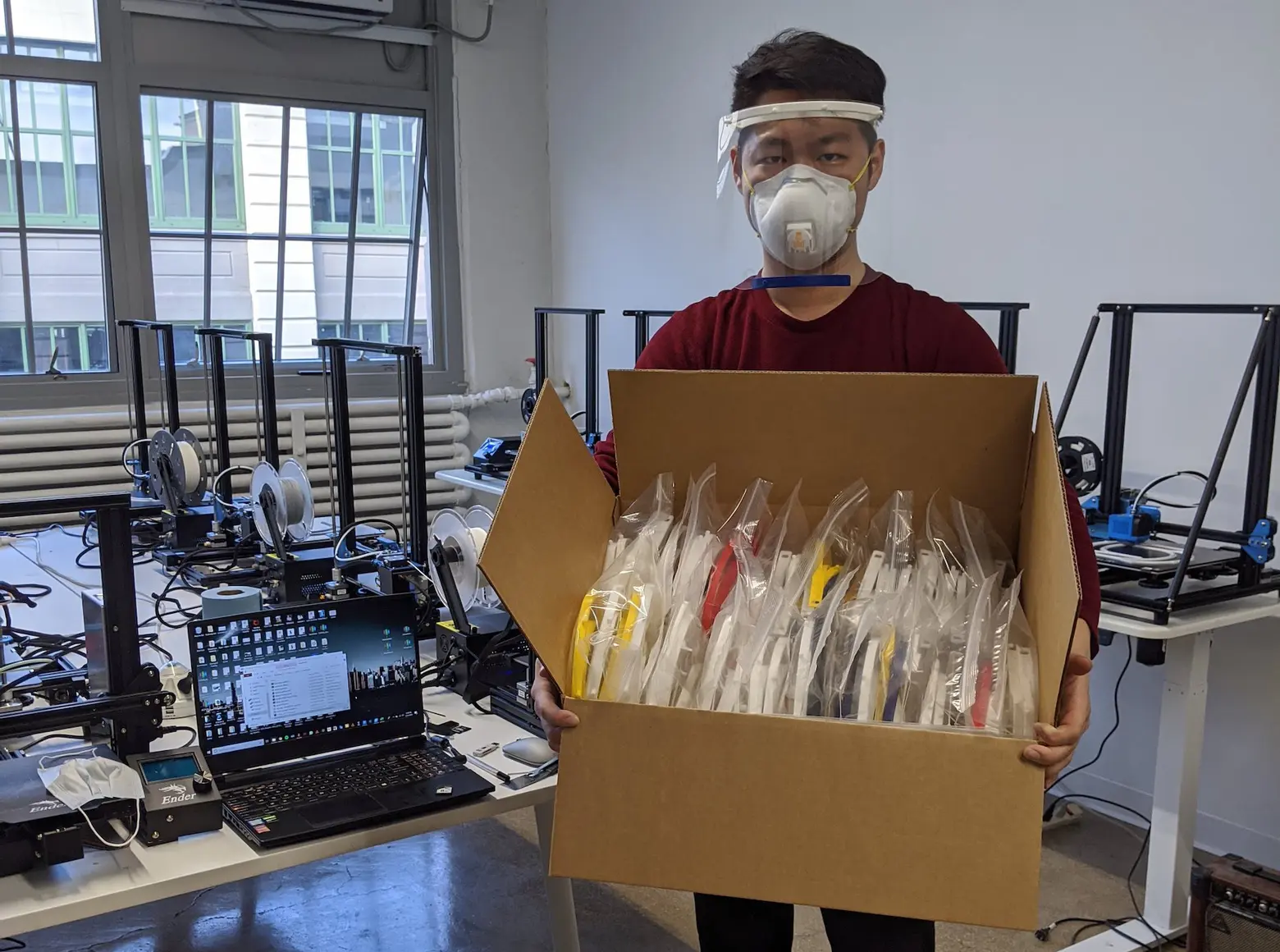 Jack holds a box of face shields ready to be delivered
When the Mayor and the Governor spoke out about the city's dire need for PPE, many hero companies stepped up to the plate, including Industry City's iMakr, an outpost of the world's largest 3D-printing and 3D-scanning store. They knew they had enough equipment and the know-how to create simple but much-needed face shields, and so their three-man team in Brooklyn immediately got to work. To date, they've distributed more than 5,000 face shields to more than 20 local hospitals. Ahead, we chat with Jack Keum, iMakr's business manager, to learn more about the company's mission to help our frontline workers through this crisis.


iMakr's Brooklyn office in Industry City
iMakr was founded in 2012. With stores in London and Paris, they opened a small outpost in Industry City in 2014. After graduating from college and working in the London location for a couple of years, Jack moved to Brooklyn in 2017. This three-person team consists of a designer, an engineer, and Jack, who does both. He explains that iMakr sells 3D printers to schools, government agencies, and small companies. But when COVID hit, he realized that they could use their printers to make face shields. "It's either we stayed home or we did something meaningful, so we just jumped into it immediately," he said.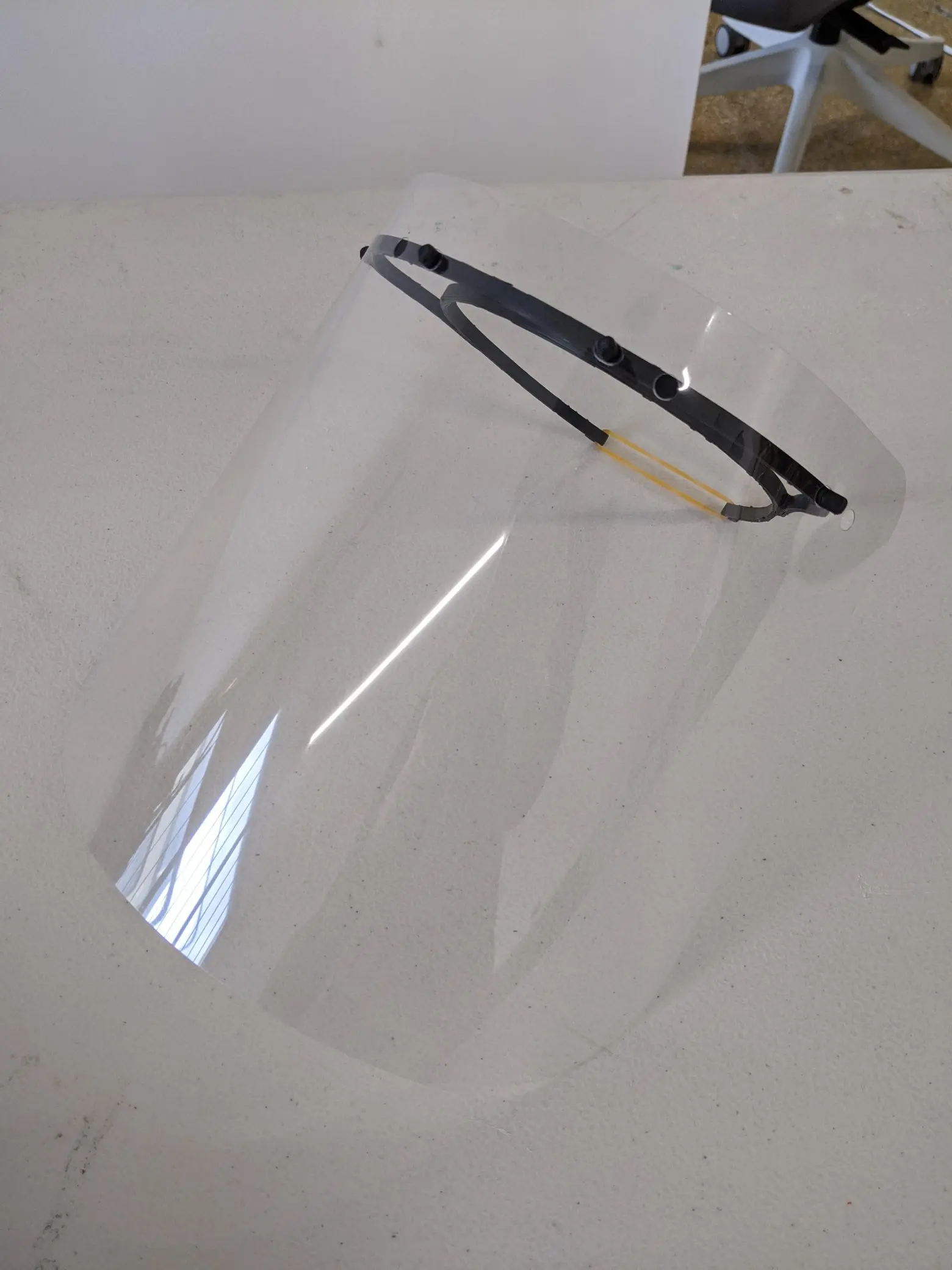 To start, they made a few prototypes of the face shield, ultimately deciding on a simple design that's easy to print in a large quantity and made of easily sourceable materials. It's only three components–the 3D-printed frame, the plastic sheath, and a basic rubber band.
Once that was set, Jack and his team set up "a factory of the future" with their 50 printers. To keep the machines running nonstop–it takes about two hours to print each one–they split into morning and afternoon shifts. The team also found a way to maximize printing by creating a stacked design of the frame–picture a dozen or so frames stacked together that can then be broken apart. Jack explained that this is perfect for "night printing" when no one is around since it takes about 10 hours.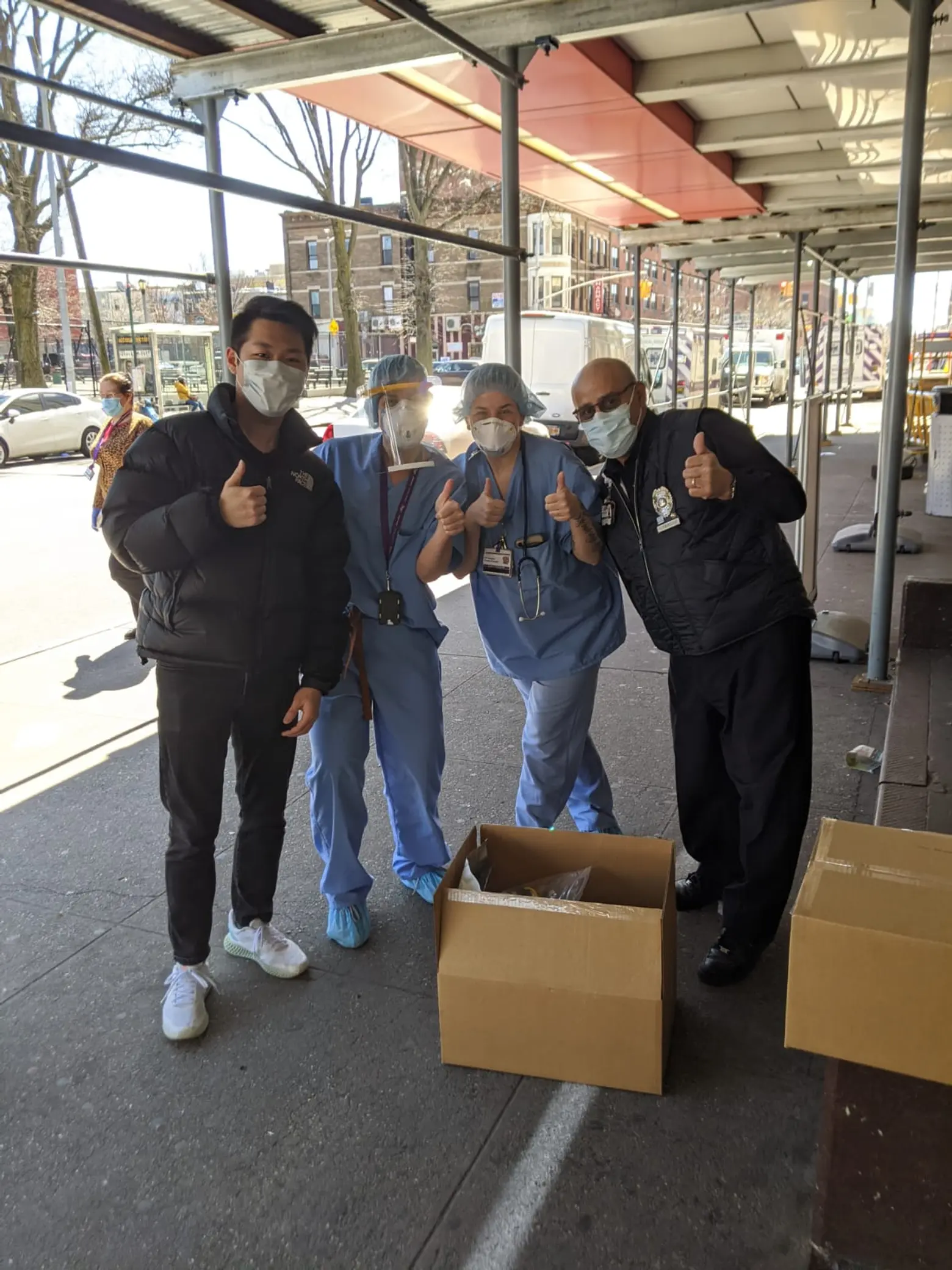 Jack making a delivery
At first, Jack himself was personally making deliveries to more than 20 city hospitals. But in true New York fashion, once word got out about the project, other companies and individuals reached out to help source materials or assist with deliveries. He said nurses were so thankful for the face shields that they were even contacting him through Instagram to set up a delivery.
But the Brooklyn team's contribution didn't stop with New York. Once they shared their designs with their London colleagues, they, too, started 3D printing face shields, ultimately landing a contract with the National Health Service (NHS). With 200 printers in the London office, they've been able to take off on an even larger scale.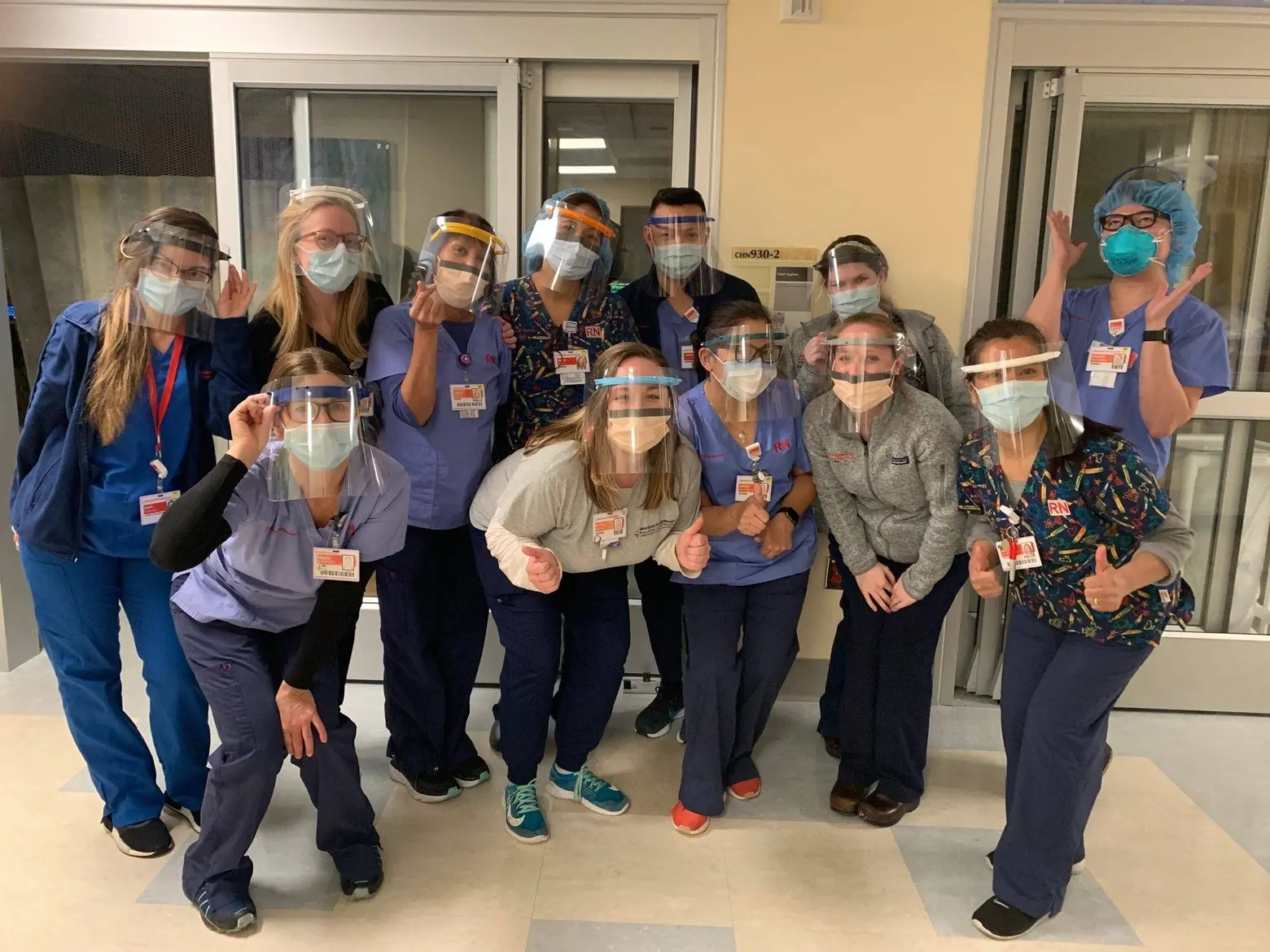 When we began this interview, we asked Jack about his background in 3D printing. He told us that he started about six years ago when "there wasn't really much of a use for 3D printing other than educational purpose." Now, however, he says that it's been "nice to use 3D printing to make something lifesaving." He added, "It's great that 3D printing is in the state where we are able to be very flexible with the traditional manufacturing chain."
RELATED:
This interview has been edited and condensed for clarity. All photos and video courtesy of iMakr.