Group of Coney Island boardwalk businesses could see up to 400 percent increase in rent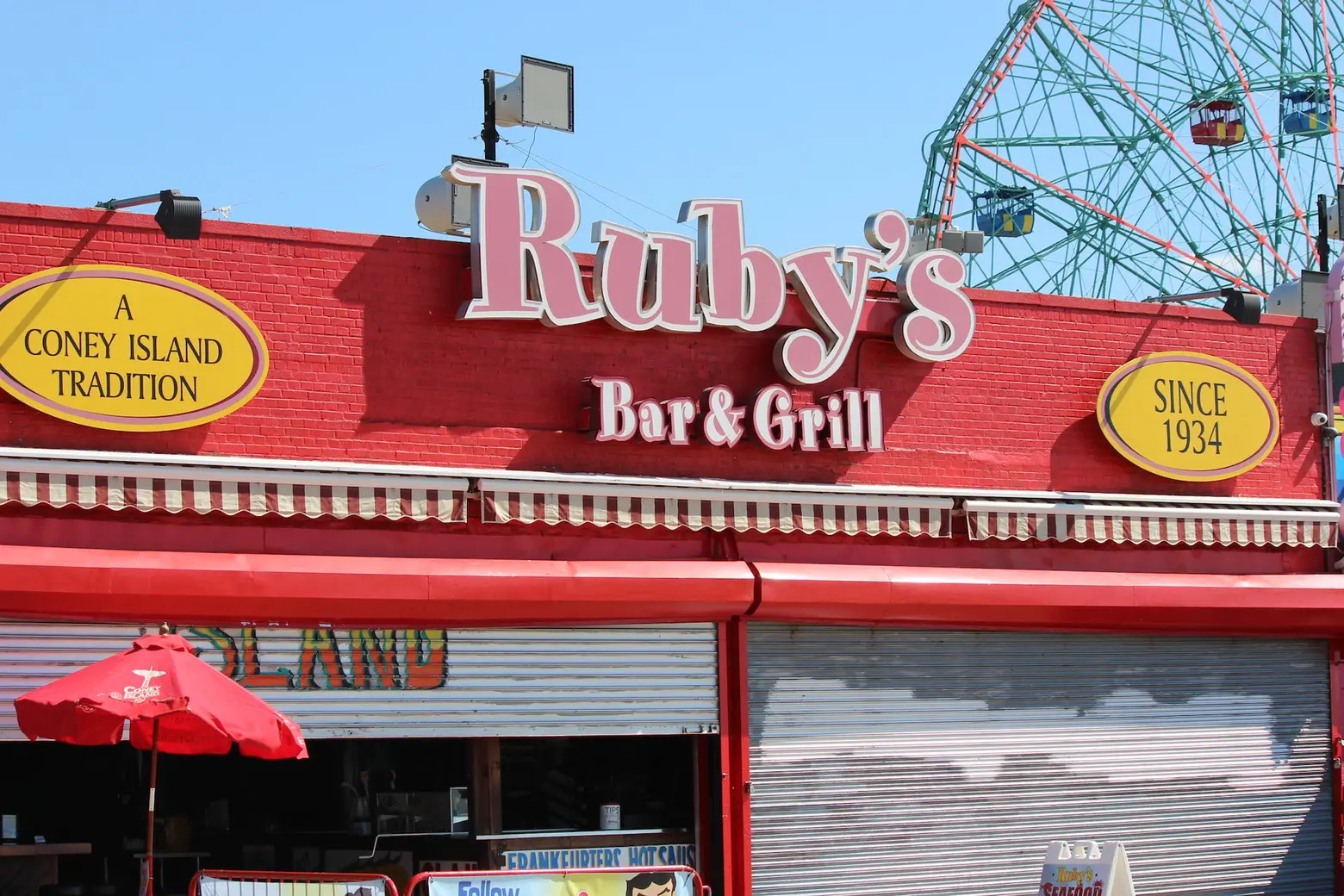 Owners of six small businesses in Coney Island, Lola Star Boutique, Nathan's Famous, Ruby's Bar & Grill, Paul's Daughter, Tom's Restaurant, and the Coney Island Beach Shop, are currently negotiating new 10-year lease agreements with amusement park operator Zamperla. The New York Times reported on Wednesday that the boardwalk businesses are facing rent increases of between 50 and 400 percent each. "We care about Coney Island and its future, and we are dedicated to making it as strong a community as possible," Alessandro Zamperla, the president of the company, told the Times. "This is why we've been working with our tenants to ensure their success and preserve the character of Coney Island." Mayor Bill de Blasio's administration has not come forward with a plan to mediate; according to the newspaper, the rent increases do not violate the agreement between Zamperla and the city.
In 2010, Zamperla was selected by former Mayor Michael Bloomberg's administration to operate the amusement park and bring new rides to Luna Park under a 10-year agreement. As the leases for the businesses are set to expire this month, there were reported plans to increase the area's rent by 500 percent, according to the Coney Island Blog.
"With an insane 500-percent rent increase expect all of your favorite longtime businesses on the boardwalk to be replaced by Dave and Busters, Buffalo Wild Wings, as well as the Cheesecake Factory," the post from November read.
Owners of Ruby's and Tom's, restricted by non-disclosure agreements with Zamperla, told the Brooklyn Paper late last year that the rent hike would likely shutter both restaurants, which have been in business since the 1930s. Coney Island Council Member Mark Treyger told the newspaper: "If Zamperla proceeds with the drastic proposal, this would be the end of mom 'n' pop shops."
As a result of the likely rent increases, local advocacy group Save Coney Island has been revived by Diana Carlin, who owns the roller rink Lola Star. The group called out "corporate greed" in an Instagram post published in November.
"The businesses on the boardwalk lease from Luna Park. All of their leases expire on Small Business Saturday- Nov 30 2019," the post's caption reads. "And they are all in danger of being kicked out, on Small Business Saturday, due to huge increase in rent and other greedy terms."
[Via Brooklyn Paper]
Editor's note: This story was originally published on November 29, 2019, and was updated with new information on the pending lease agreements.
RELATED: