Barneys' Madison Avenue flagship to stay open as a temporary pop-up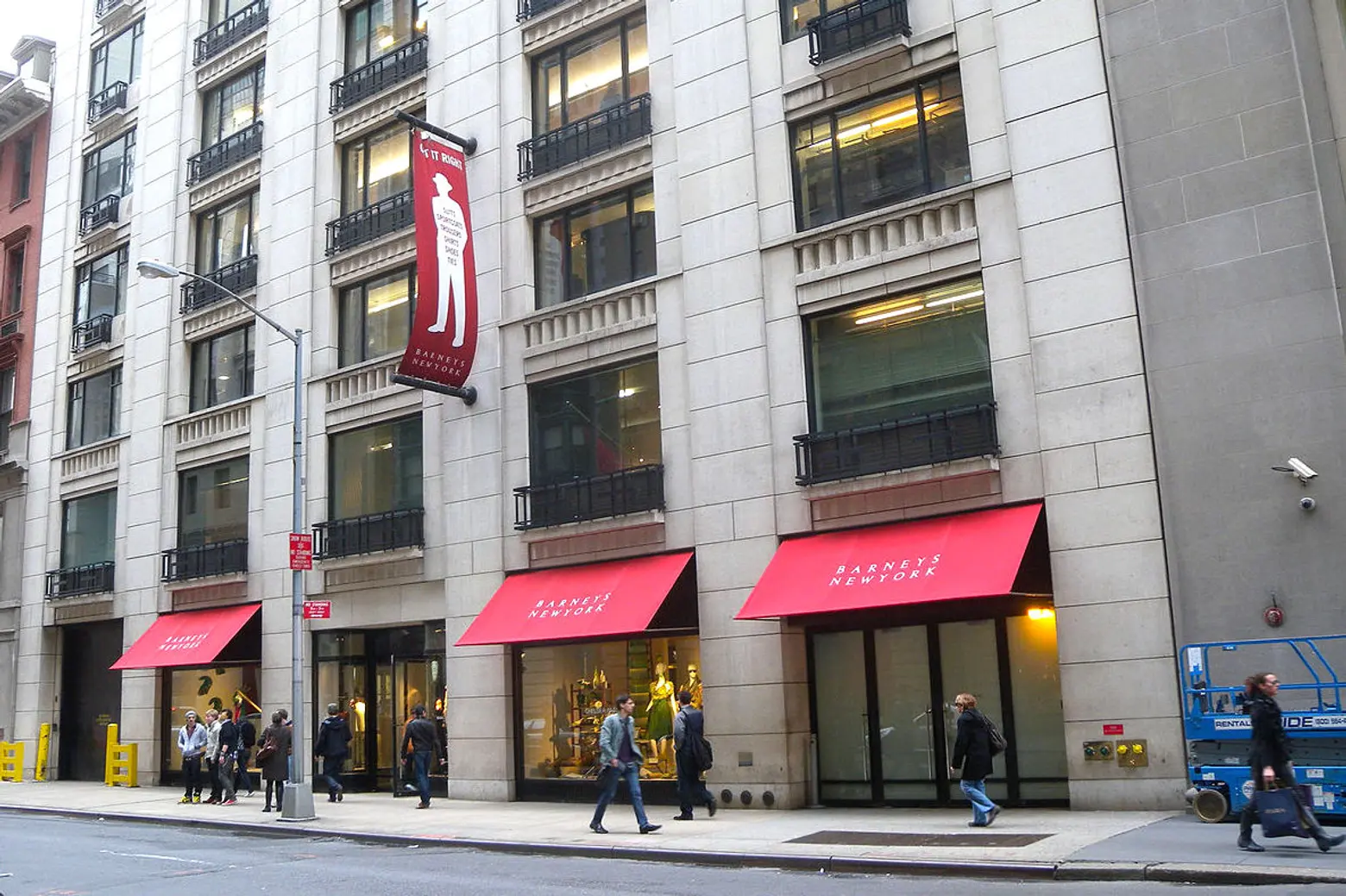 Barneys New York was officially sold for roughly $270 million on Friday after filing for bankruptcy just three months prior. The new owners of the luxury retailer, Authentic Brands Group and B. Riley Financial Inc., will license the Barneys name to other companies and likely close most of its locations across the country. But the store's beloved flagship location at 660 Madison Avenue will stay open for at least the next year, according to the Real Deal.
In a deal between Ashkenazy Aquisition Corporation, which owns the flagship, and Barneys' new owners, the Upper East Side store will contain temporary pop-up retail space for at least 12 months. Barneys, which currently occupies 275,000 square feet, will open in a smaller space at the building. The temporary store will span four floors and "bring together a curation of boutiques, art and cultural installations and exhibits, and entertainment," according to a press release.
Daniel Levy, the president of the Ashkenazy Aquisition Corporation, said the company hopes to explore a longer-term solution to keep Barneys alive, noting in a statement that Fred's, the iconic restaurant at the Madison Avenue flagship, will remain open.
Authentic Brand Groups said it will license the Barneys name to companies like Saks Fifth Avenue, with a plan to create "shop-in-shops," as the New York Times reported. Liquidation sales are set to begin at five Barneys New York stores and warehouses, with a private event for VIP shoppers this week.
"As ABG welcomes Barneys New York into the fold, it is building a business model that will adapt this legendary brand for the future of experiential luxury," the company said in a press release.
"ABG is committed to preserving the legacy of Barneys New York while positioning it for a long term growth through key partnerships that will expand its global presence as a lifestyle brand and luxury retail experience."
A court finalized on Friday the sale of the beloved department store known for its luxury items and high-end clientele. Barneys filed for bankruptcy in August, blaming a huge rent increase of $30 million at its Madison Avenue location. The company had hoped a bidder would save at least some of the stores but received just one bid from Authentic Brands and B. Riley.
[Via NY Times, The Real Deal]
RELATED: