Legendary designer Halston's former UES house and famed party spot is off the market after four years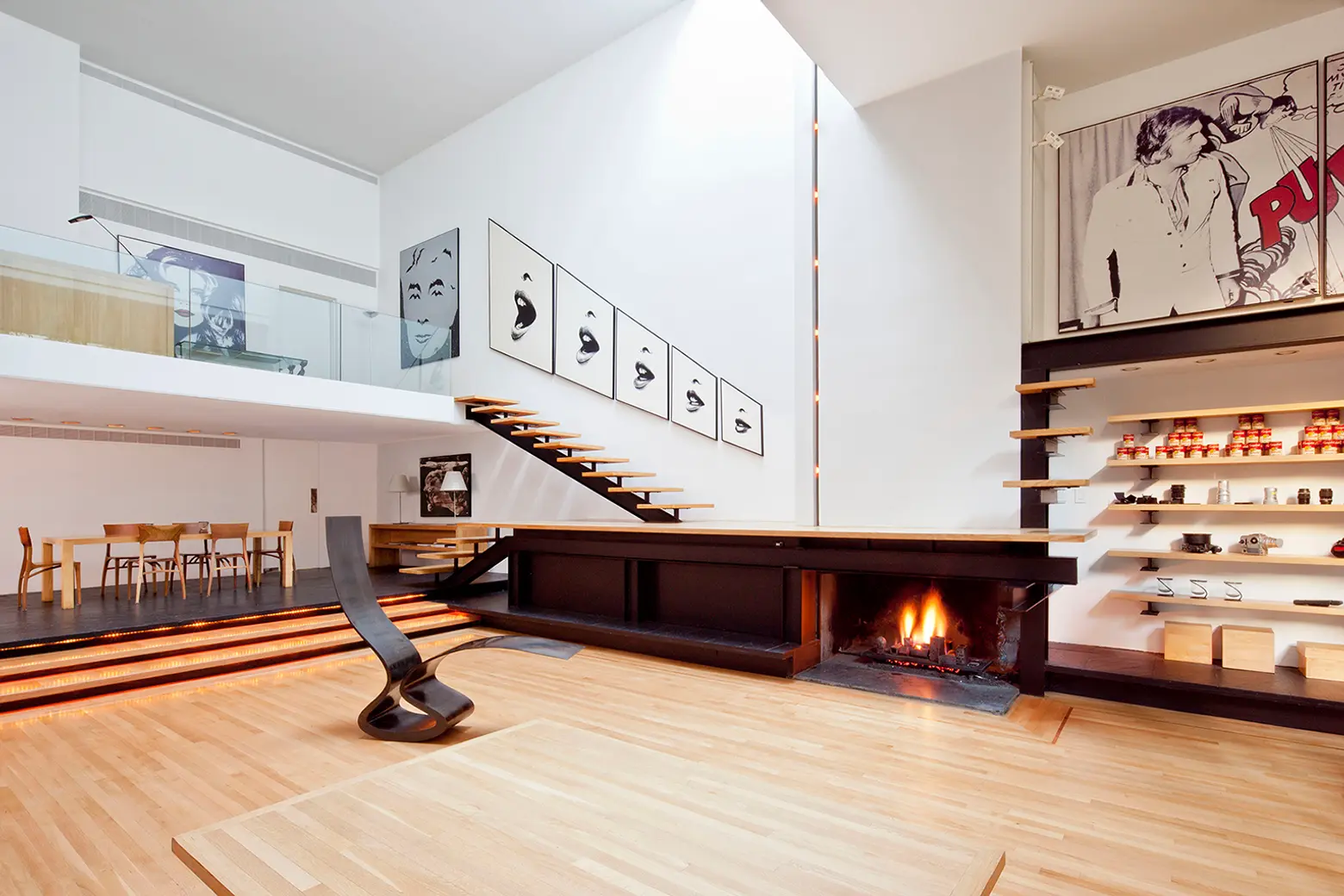 After being on the market for four years, the iconic Halston House at 101 East 63rd Street finally sold to an anonymous buyer for an undisclosed amount last week. The modernist property, one of only three residences in Manhattan designed by famed architect and former Yale School of Architecture dean Paul Rudolph, is best known as the home of designer Halston in the 1970s where he hosted lavish parties attended by the likes of Andy Warhol, Liza Minnelli, Truman Capote, and Jacqueline Onassis. It first hit the market in 2015 for $40 million when it was rumored that art dealer Jeffrey Deitch was interested in making a deal. One year later, the listing received a significant price chop to $28 million. According to a press release, the buyer was taken with the home's rich cultural history and is an admirer of Rudolph's architecture.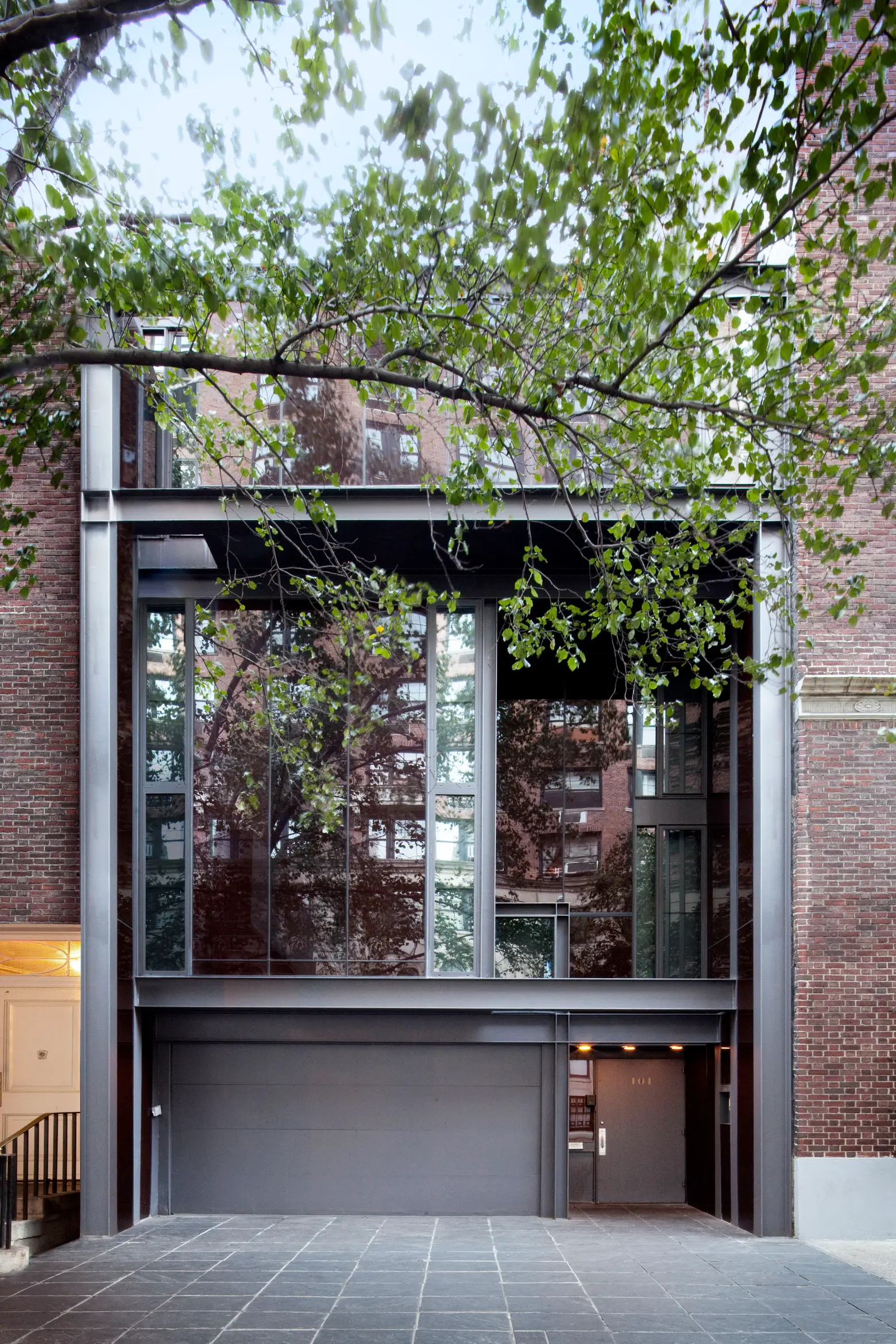 Photo by Katherine Marks for Engel & Völkers 
The Upper East Side home was originally a carriage house but was transformed into a modern townhouse in 1966 by Rudolph. When it was built, the austere facade of exposed steel beams and dark glass caused quite the controversy amongst its brick and limestone neighbors, but as one critic explained, Rudolph conceived the home as a retreat from city life and wanted to make sure that residents felt they were in "a world of their own."
In 1974, Halston moved into the home and nicknamed it the "101" after its street number. He lived there for 15 years until 1989, hosting wild and infamous dinner parties where he served caviar, baked potatoes, and cocaine. "Often the potato course was passed over," noted Halston biographer Steven Gaines.
The next resident, Swiss photographer Gunter Sachs kept a lot of what he had inherited—he even hung 40 black-and-white Warhol photos of Halston's crowd and other celebrities in the foyer—but also coaxed Rudolph into some renovation projects to make the "haute minimalist" home "more comfortable."
Inside, the 7,500 square-foot home features a stunning central living room with 32-foot ceilings and skylights.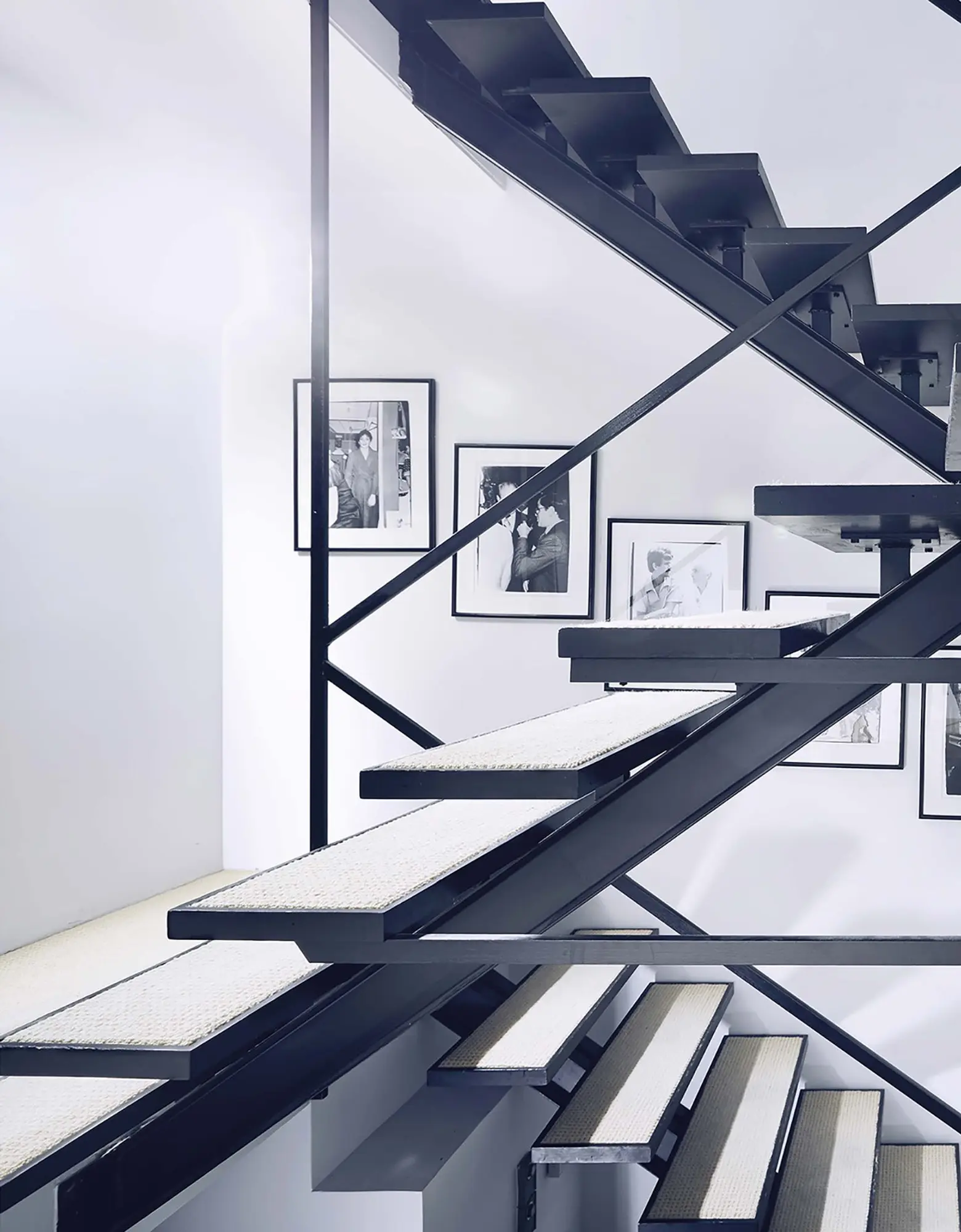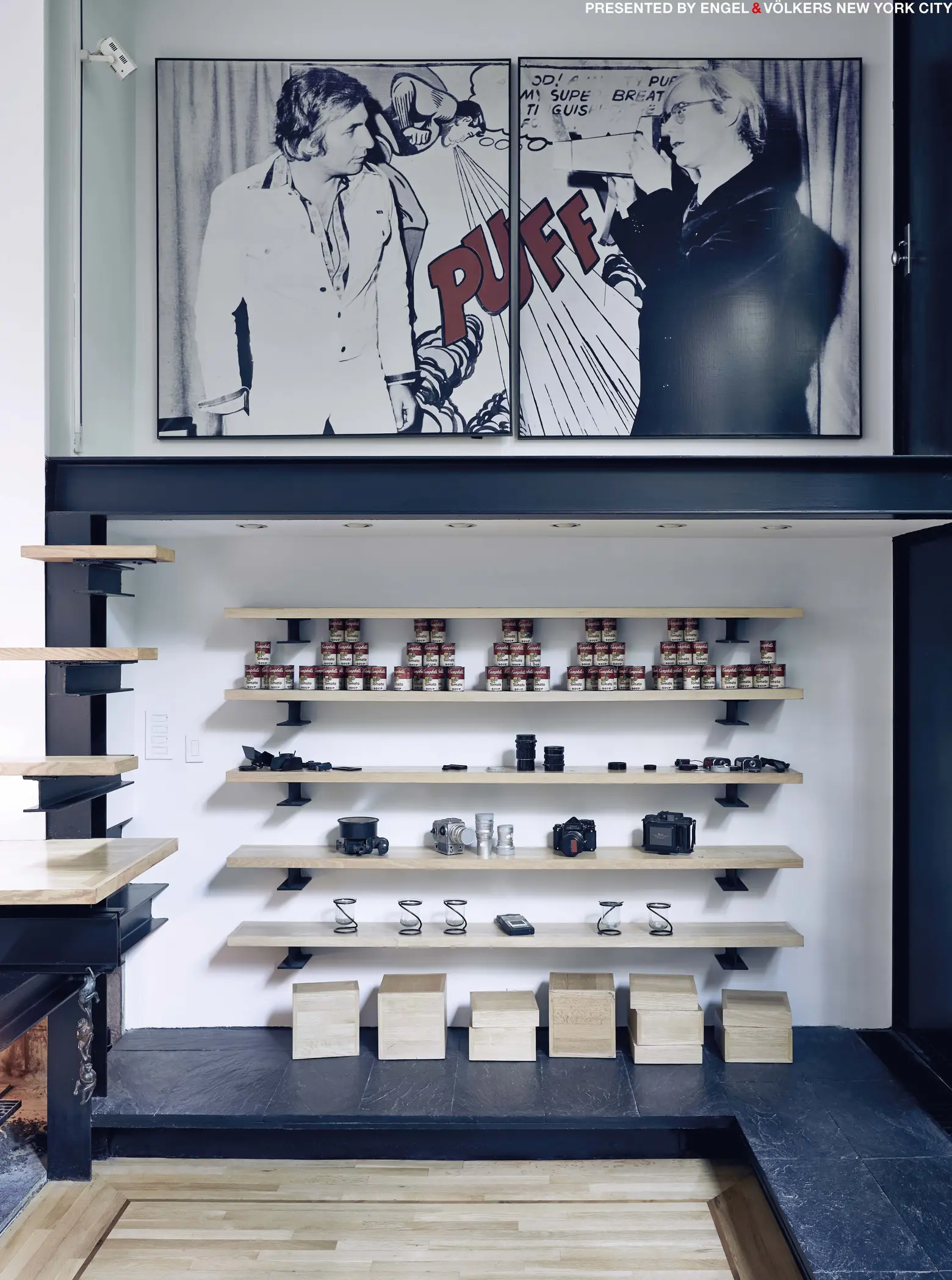 Up a flight of floating stairs is a second living room overlooking the main space below. On the same floor, there is also a master suite with a dressing room and ensuite bathroom.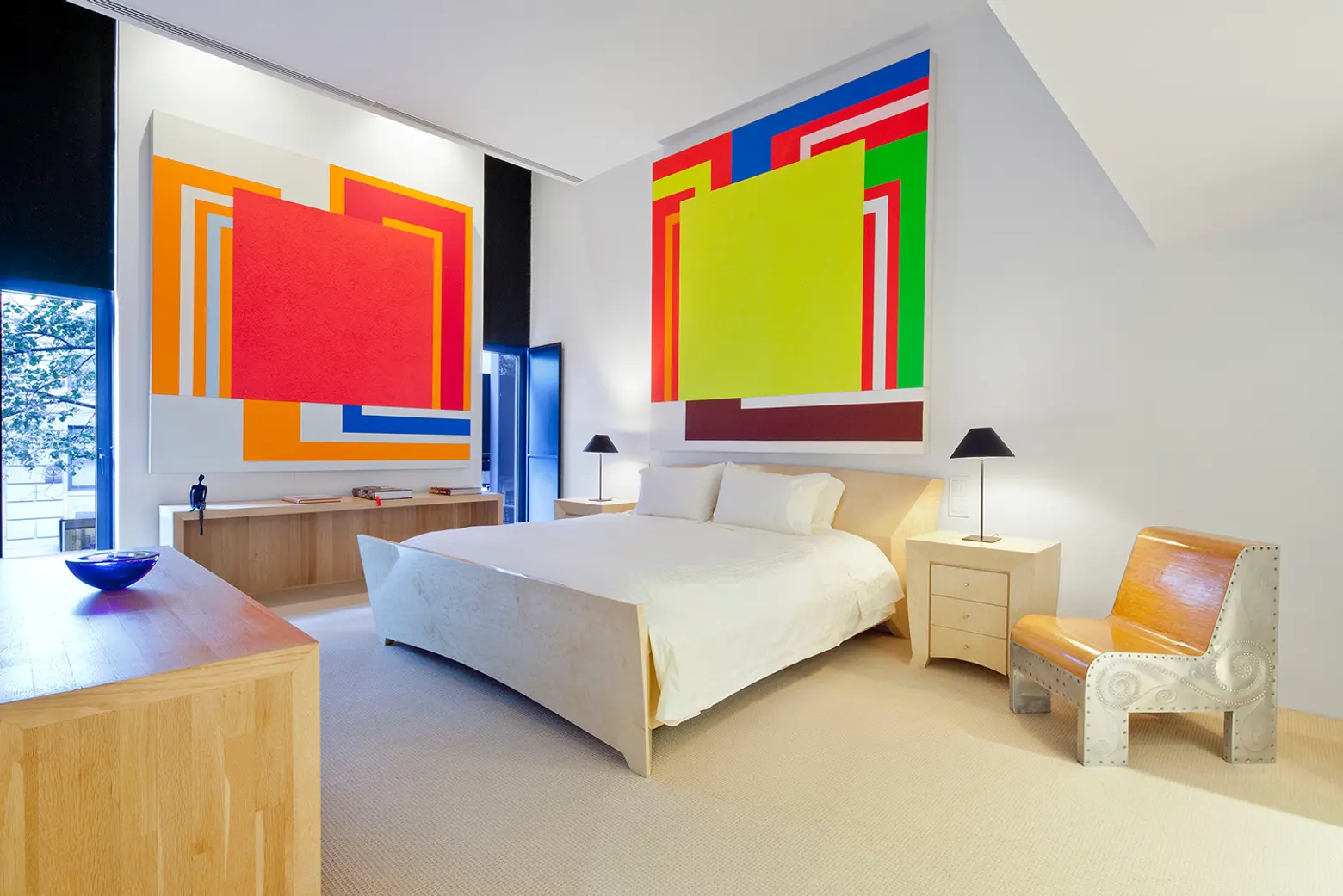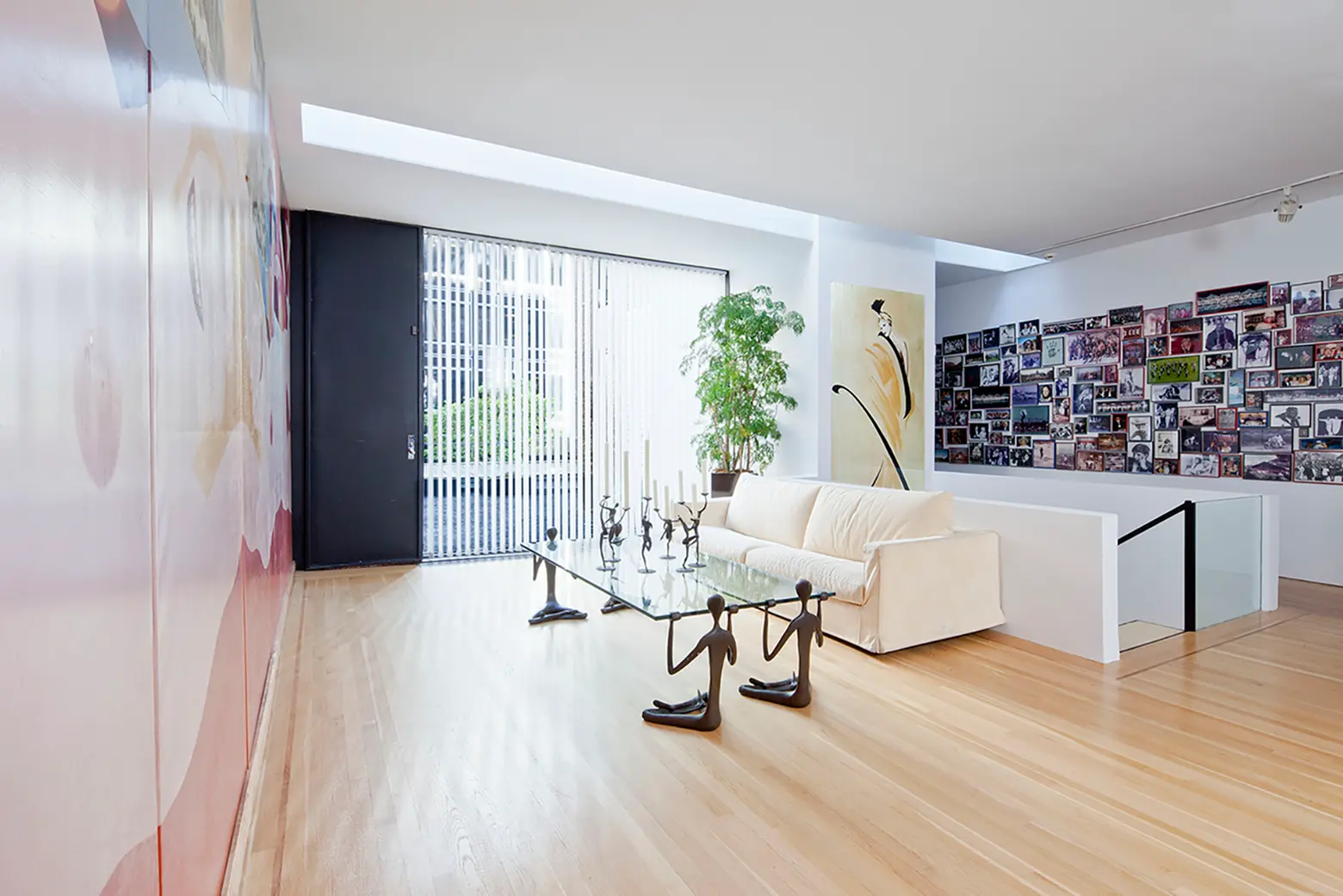 The home's top floor has a full guest suite with a bedroom, its own living room, a kitchen, bar, and access to a 1,600-square-foot outdoor terrace. The new owner has the potential to build 18 feet below ground to create a garage, gym or pool, the brokers noted.
There are very few public photographs of the 101, but it's been said that the home looks unrecognizable from its Warhol party days. It remains one of the only mid-century modern townhouses in Manhattan.
[Listing: 101 East 63rd Street by Howard Morrel and Leslie Hirsch of Engel & Völkers]
RELATED:
Photos courtesy of Engel & Völkers and Katherine Marks (building exterior)