Iconic Halston House Where Andy Warhol Partied Hits the Market for $40M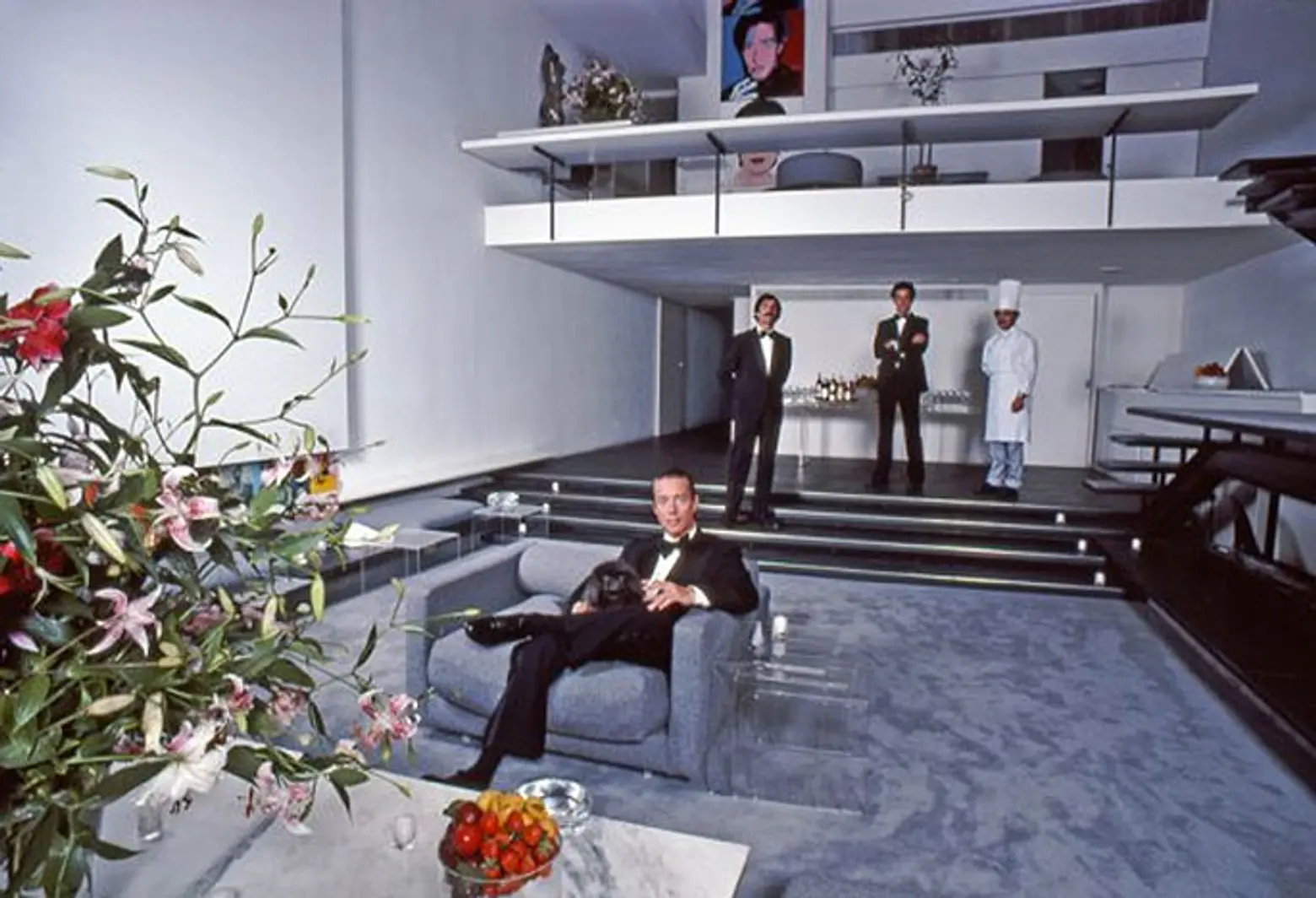 In the 70s, there was Studio 54 and then there was the Halston House at 101 East 63rd Street. According to the Post, the mid-century modern gem where famous names like Andy Warhol, Liza Minnelli and Bianca Jagger danced their decadent disco-glamour nights away has quietly been put on the market for $40 million.
But don't get too excited over the prospect of owning a piece of pop history just yet, as there's already a major buyer waiting in the wings for this one. Contemporary art dealer Jeffrey Deitch is apparently "angling" to make a deal. If Deitch moves in, he would be the third creative to make a home in the modernist space, following in the footsteps of Halston, and its last known owner, the late artist/photographer Gunter Sachs.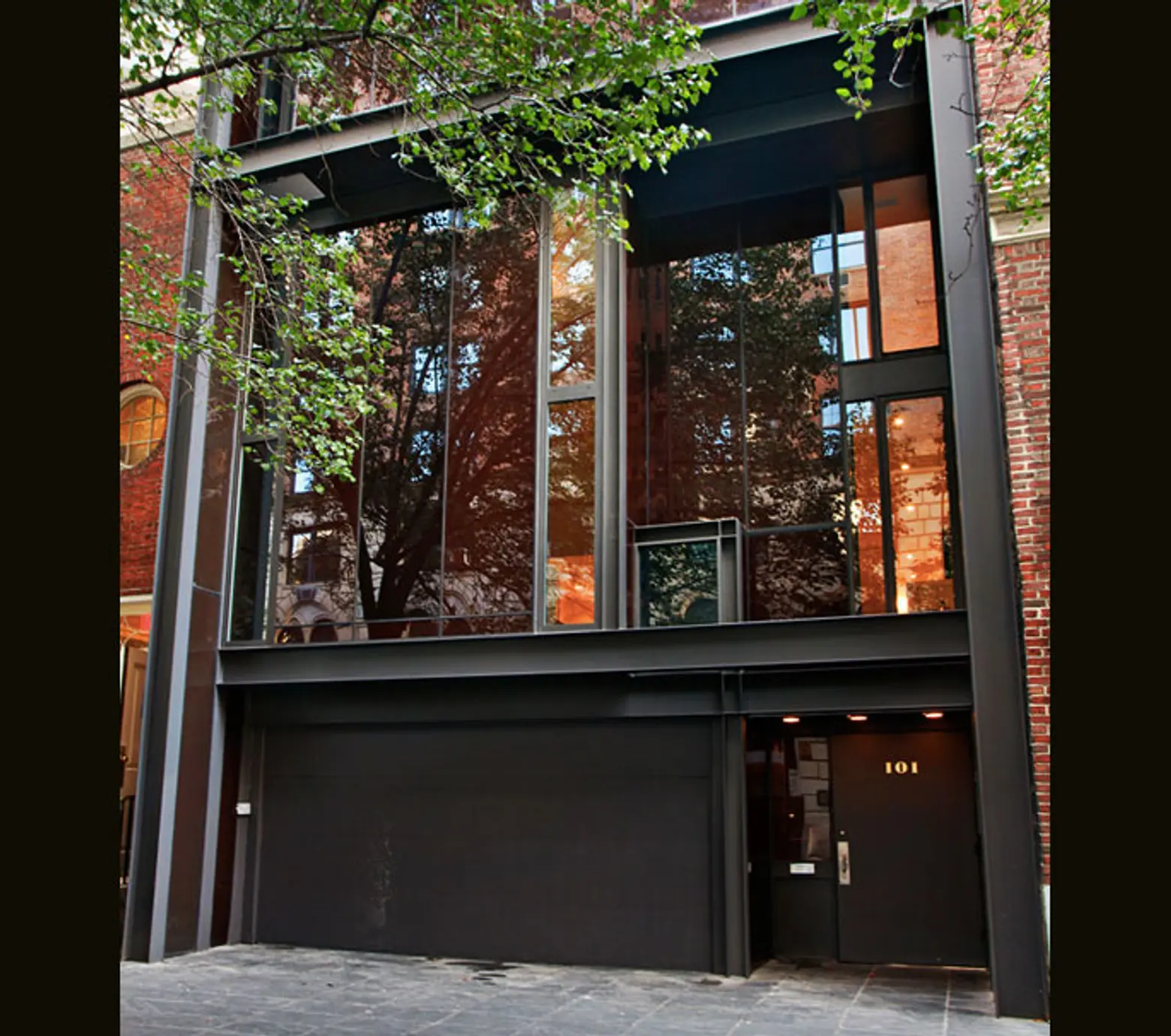 The Upper East Side home was originally a carriage house, receiving a modern townhouse transformation in 1966 by architect Paul Rudolph. The property is one of Manhattan's only mid-century modern townhouses, and when it was built, its facade of exposed steel beams and dark glass caused quite the controversy amongst its brick and limestone neighbors. The space, however, truly found fame when designer Halston moved in 1974. Halston lived at the "101"—the nickname he gave the space—for 15 years until 1989, hosting wild and infamous dinner parties of caviar, baked potatoes and cocaine during his residency.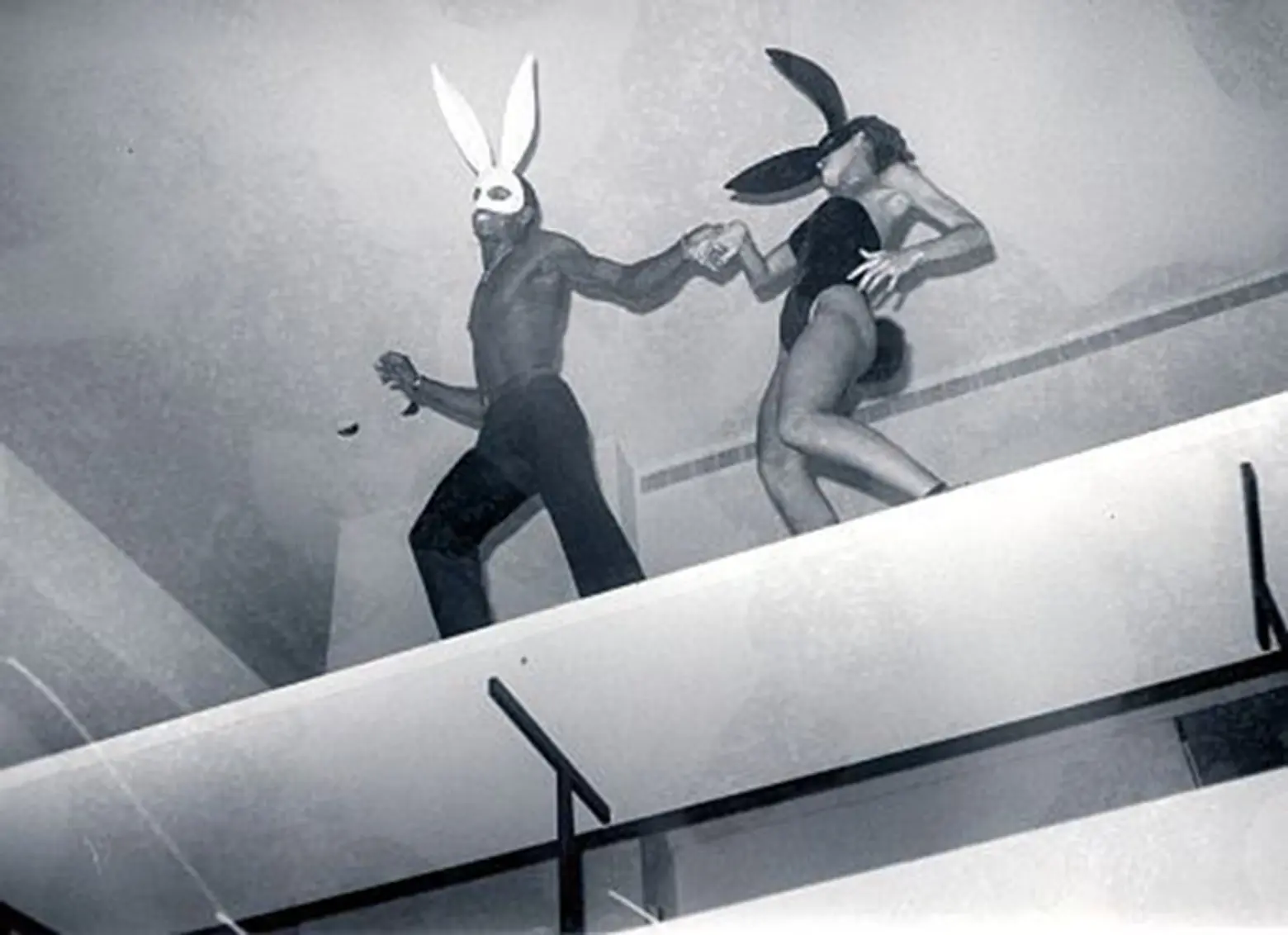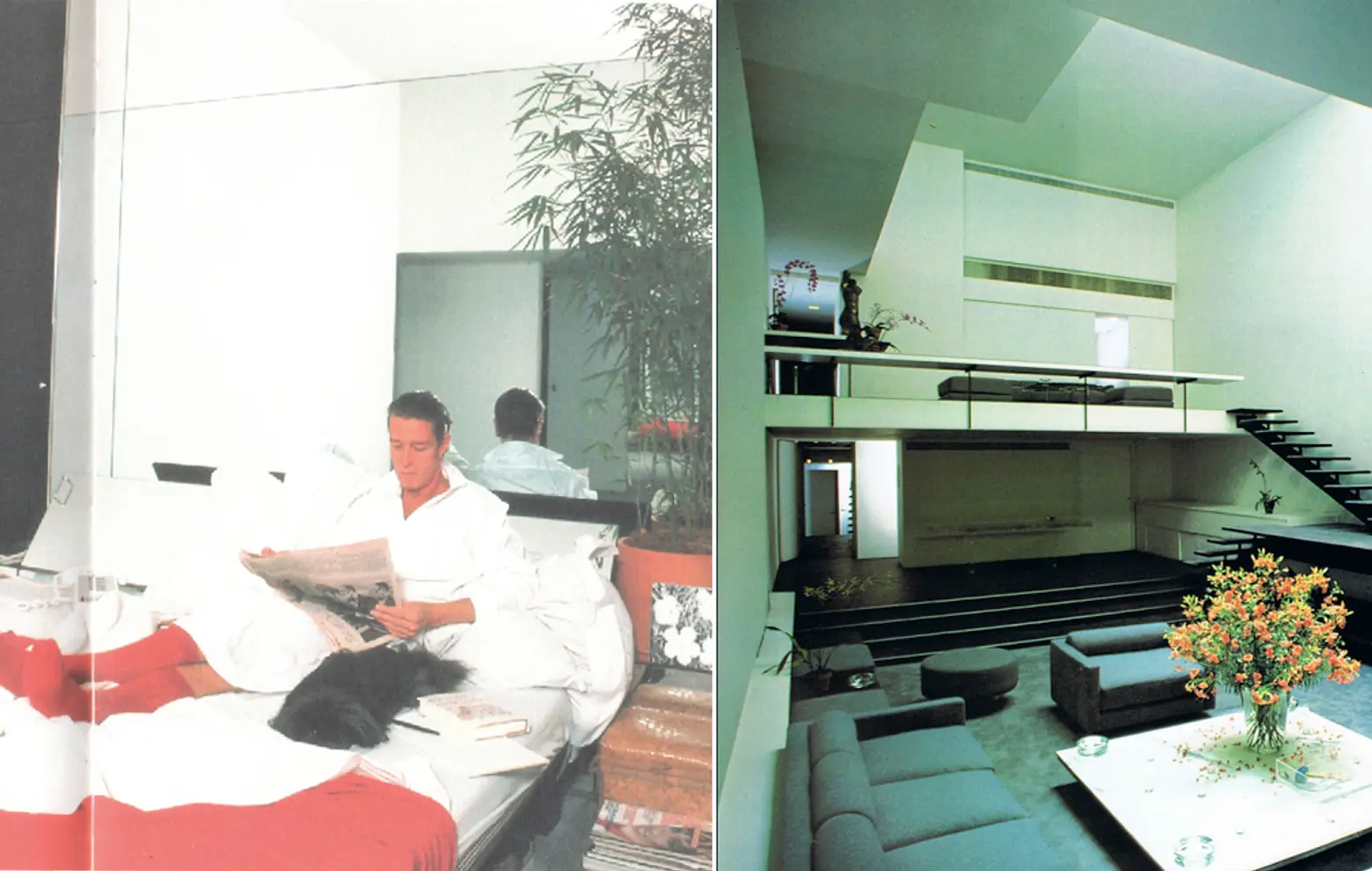 Halston in his home from the Harry Benson photo shoot for LIFE Magazine, 1978 (bottom); Pat Cleveland dancing. Image by Bob Colacello (top)
Few public photographs of the 101 exist and the interiors have not often been put on show—even when the property has been for sale (a sign of the private nature of all its owners). The Post also notes that recent visitors familiar with the property said "It's almost unrecognizable" and "whoever buys it has to bring it back." Gunter Sachs is said to have coaxed Paul Rudolph into a renovation that would make the home more comfortable.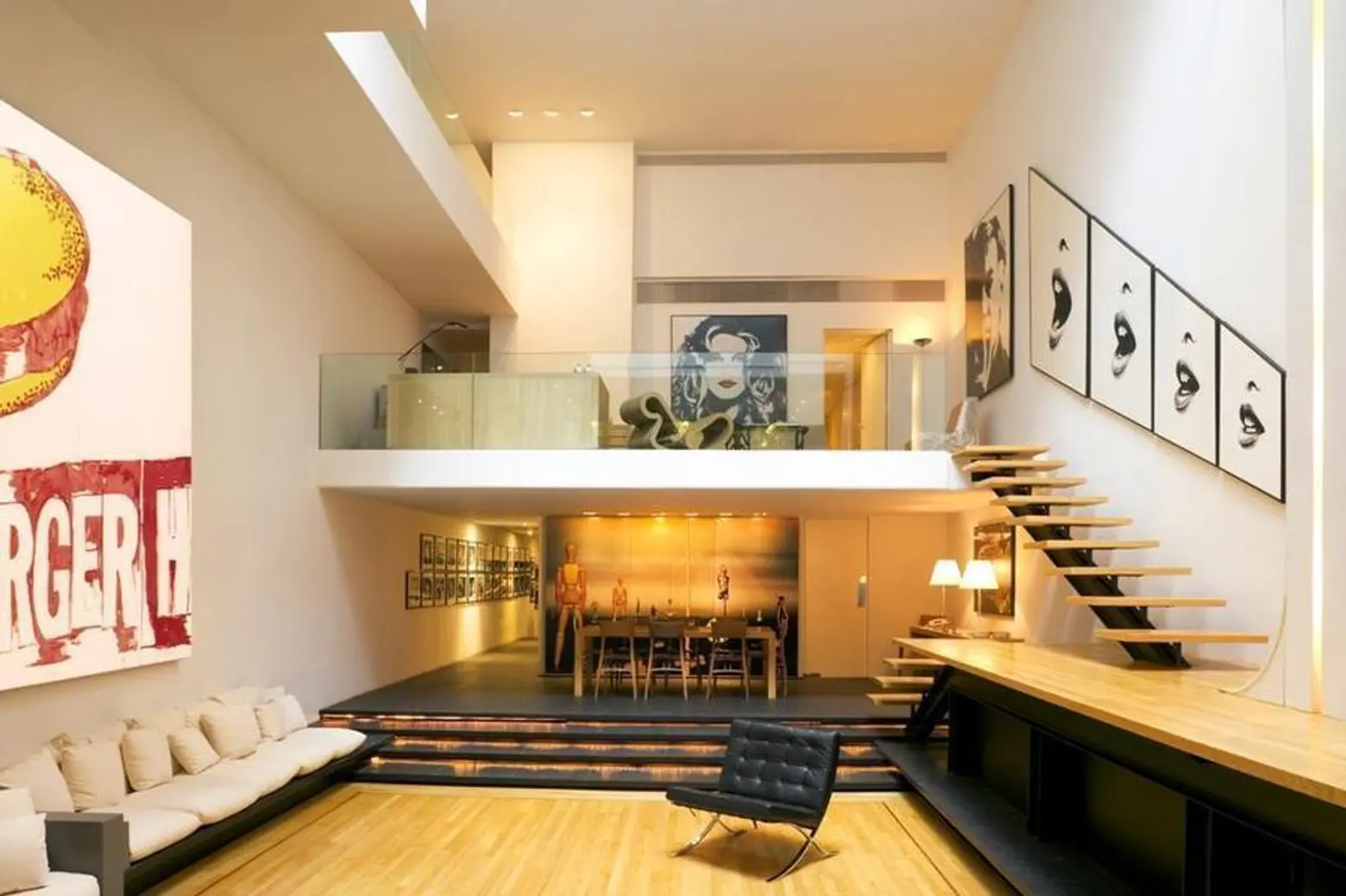 Interior image courtesy of Corcoran
The Halston House was last sold in 2012 for $38.5 million after Sachs' death.
[Via NYP]
RELATED: