Jing Fong will stay in Chinatown with new downsized location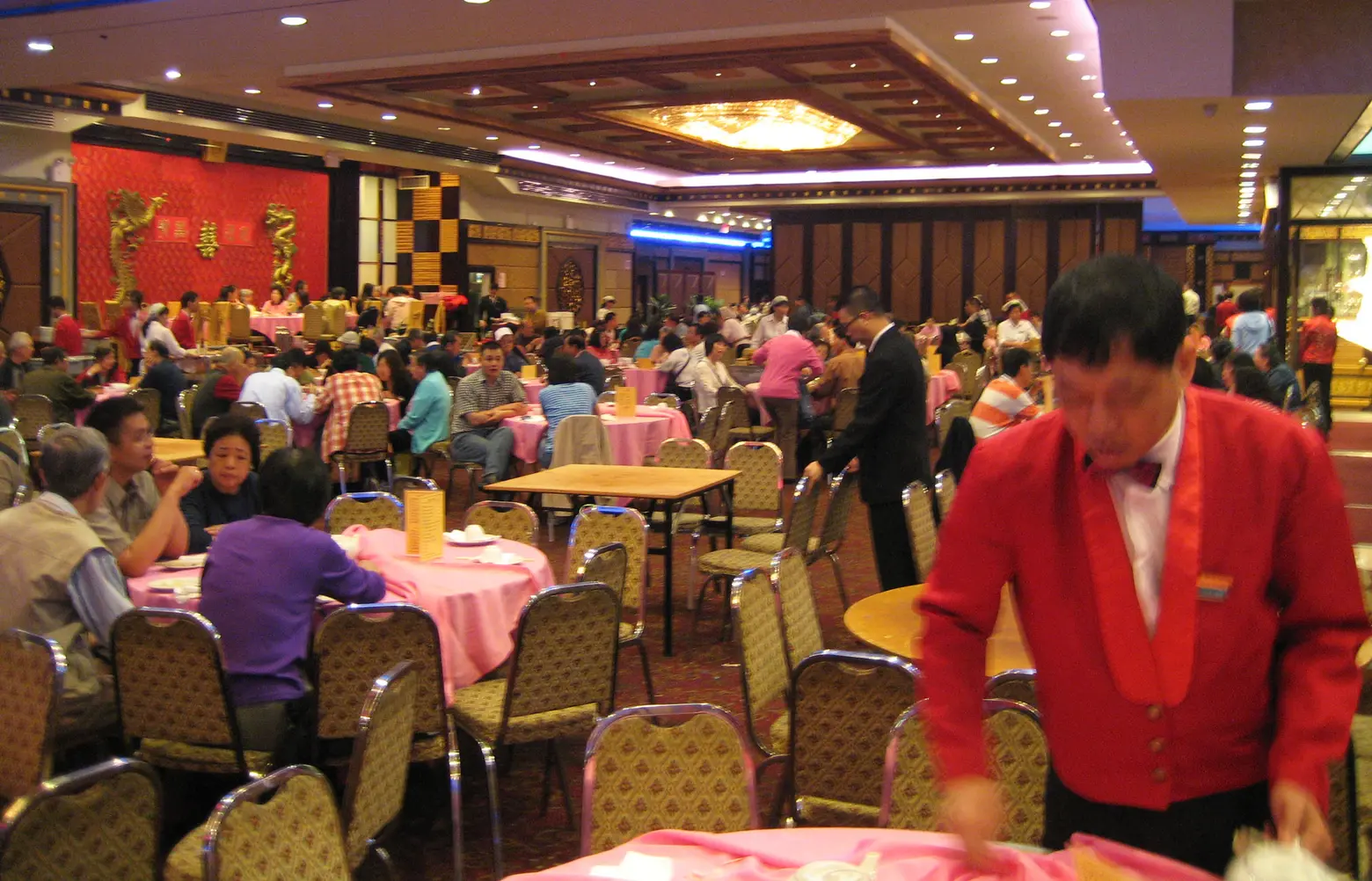 New York City's largest Chinese restaurant is downsizing. This Sunday, Jing Fong, will close its Elizabeth Street location, the 20,000-square-foot restaurant known for its 800-person dining room and as a hot spot for dim sum. Thankfully, the iconic spot will be staying in Chinatown, as Eater NY reported, with a new 125-seat restaurant opening in July.
Due to the effect anti-Asian racism surrounding the coronavirus pandemic and coming from the White House had on business, Jing Fong temporarily closed its dining room last March, even before Gov. Andrew Cuomo's statewide shutdown. While the restaurant reopened in June 2020 for outdoor dining and take-out, business never picked up again, as the New York Post reported.
Jing Fong closed its massive indoor dining room for good this past March. "The larger space was unsustainable," Claudia Leo, Jing Fong's marketing director, told the Post last month. "We finally gave up."
In an Instagram post this week, the restaurant announced it had found a new home, although the address has not been announced yet. According to Eater, owner Truman Lam hopes to recreate the ambiance of the old dining room at the new, smaller location.
Jing Fong will close its doors officially on Sunday, May 16.
The Instagram post from the restaurant reads: "As we come together one last time at this location, we would like to say THANK YOU to every one of you for your endless support, THANK YOU for coming by every week just to order take-out for your friends and families, THANK YOU for sitting out there in the blizzard cold, THANK YOU for ordering delivery every other day (you know who you are!), THANK YOU for DM'ing us to telling us your favorite memory here, and THANK YOU to everyone for being there for us through this year of unknown and the past 43 years. We are so excited for the next chapter of Jing Fong."
RELATED: