48-year-old Chinatown restaurant Jing Fong temporarily shuts down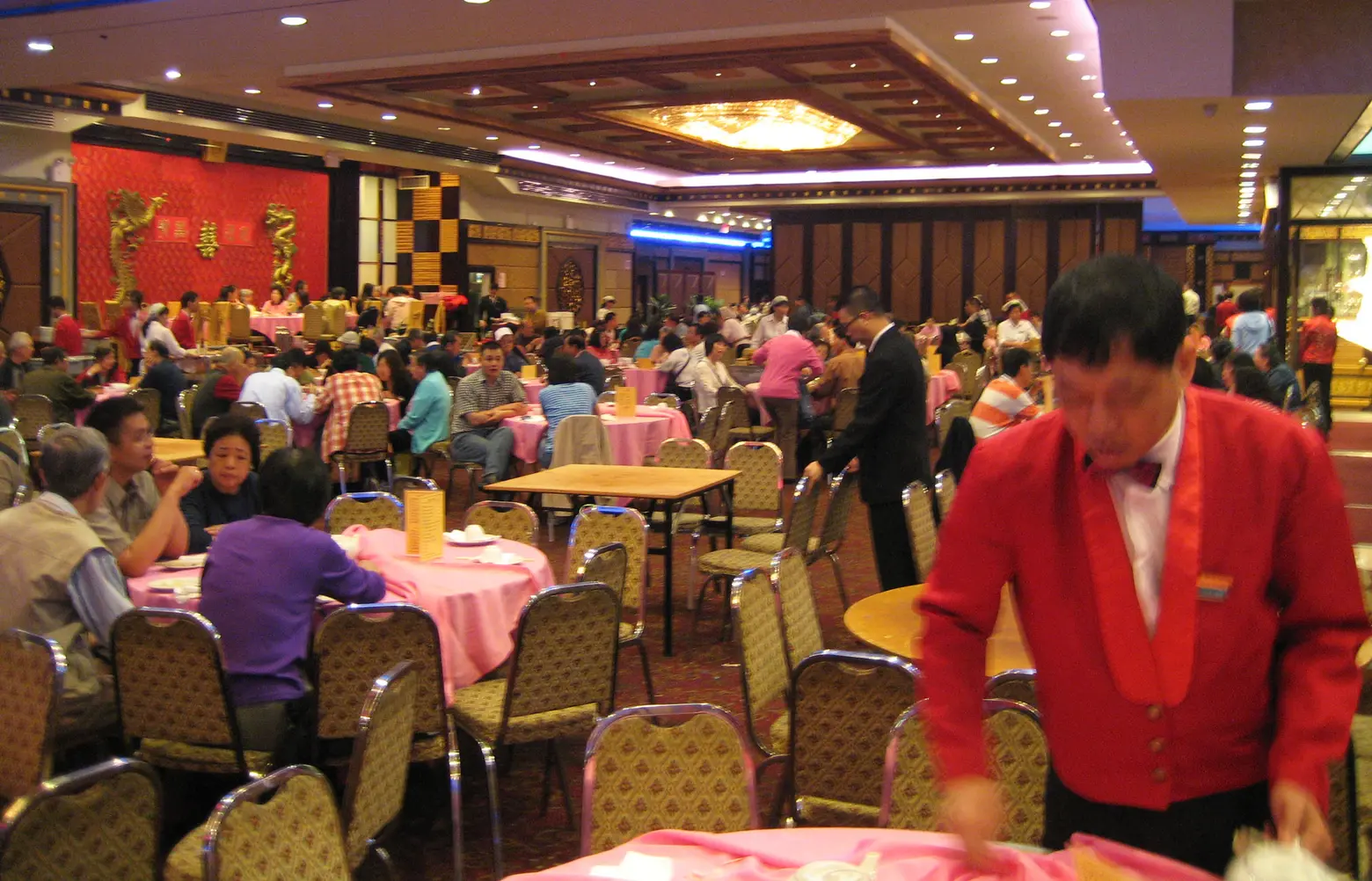 NYC's largest Chinese restaurant, Jing Fong, has temporarily shut its doors at 20 Elizabeth Street amid the coronavirus health crisis. The situation is two-fold for the iconic dim sum restaurant; not only is business down 30 to 40 percent, according to the Post, but since the restaurant has 800 seats, they fall under Governor Cuomo's order that gatherings of 500 or more be shut down. The effect of the pandemic has been especially hard for restaurants in Manhattan's Chinatown, as well as those Chinatowns in Flushing and Sunset Park.
It's not true… we are temporarily closed due to Governor Coumo requesting large gatherings of 500 to be cancelled. We have 800 seats, therefore for everyone's health and safety, we will close until Coumo says it's OK to gather again!! https://t.co/3XGWZoWncL

— Jing Fong Restaurant (@JingFongNY) March 13, 2020
As soon as word got out, the rumor mill started that Jing Fong was closed for good. Some are still speculating on its fate, though, as so much uncertainly looms around the pandemic. Moreover, restaurants in Chinatown and Flushing have been disproportionately affected. Even on March 2nd, the Post reported that some Chinese restaurants were seeing sales plummet by as much as 60 percent. At the time, Jing Fong's marketing director Claudia Leo told the Post that March events were down 75 percent compared to last year and business was down 50 percent. Their second location on the Upper West Side saw sales dip 20 percent (this location is remaining open).
"We can't lay off anyone but we are reducing hours so people working six days a week might now be working three or four days a week," Leo told the Post on the 2nd. However, as things have gotten worse here in the city and worldwide, he and the team decided shuttering was "the best decision for everyone's sake," as he told the Post yesterday. Leo noted that they considered reducing the seating to half its current capacity, as the Mayor has directed ALL restaurants and bars to do, but that they hope to "re-open when everything passes."
Jing Fong has a second location on the Upper West Side, which will remain open as business has dropped only 20 percent, which signals that the issue is not so much people avoiding Chinese restaurants but avoiding the city's various Chinatowns. To that end, Hop Kee, another popular Chinatown restaurant that has been open since 1968, will also temporarily close on Monday. Owner Peter Lee told NY State Assembly candidate Grace Lee that business is down 70 percent, but he plans to reopen on April 1st "to see how the situation is, to decide whether I want to remain closed or reopen." Also, four of Sunset Park's large dim sum parlors–East Harbor Seafood Palace, Bamboo Garden, Park Asia, and Affable–have also closed, reports Eater. These types of large dim sum restaurants are getting hit even harder, as they by nature accommodate large crowds and often have communal tables.
On a more positive note, on Monday, the NYC Department of Small Business Services announced that "businesses with fewer than 100 employees who have seen sales decreases of 25 percent or more will be eligible for zero-interest loans of up to $75,000 to help mitigate losses in profit" caused by COVID-19. They are also offering businesses with fewer than five employees "a grant to cover 40 percent of payroll costs for two months to help retain employees." And Grace Lee has started a petition, calling on Governor Cuomo to declare coronavirus an economic disaster for New York's Chinatowns.