High-end Korean restaurant now open in the Herald Square subway station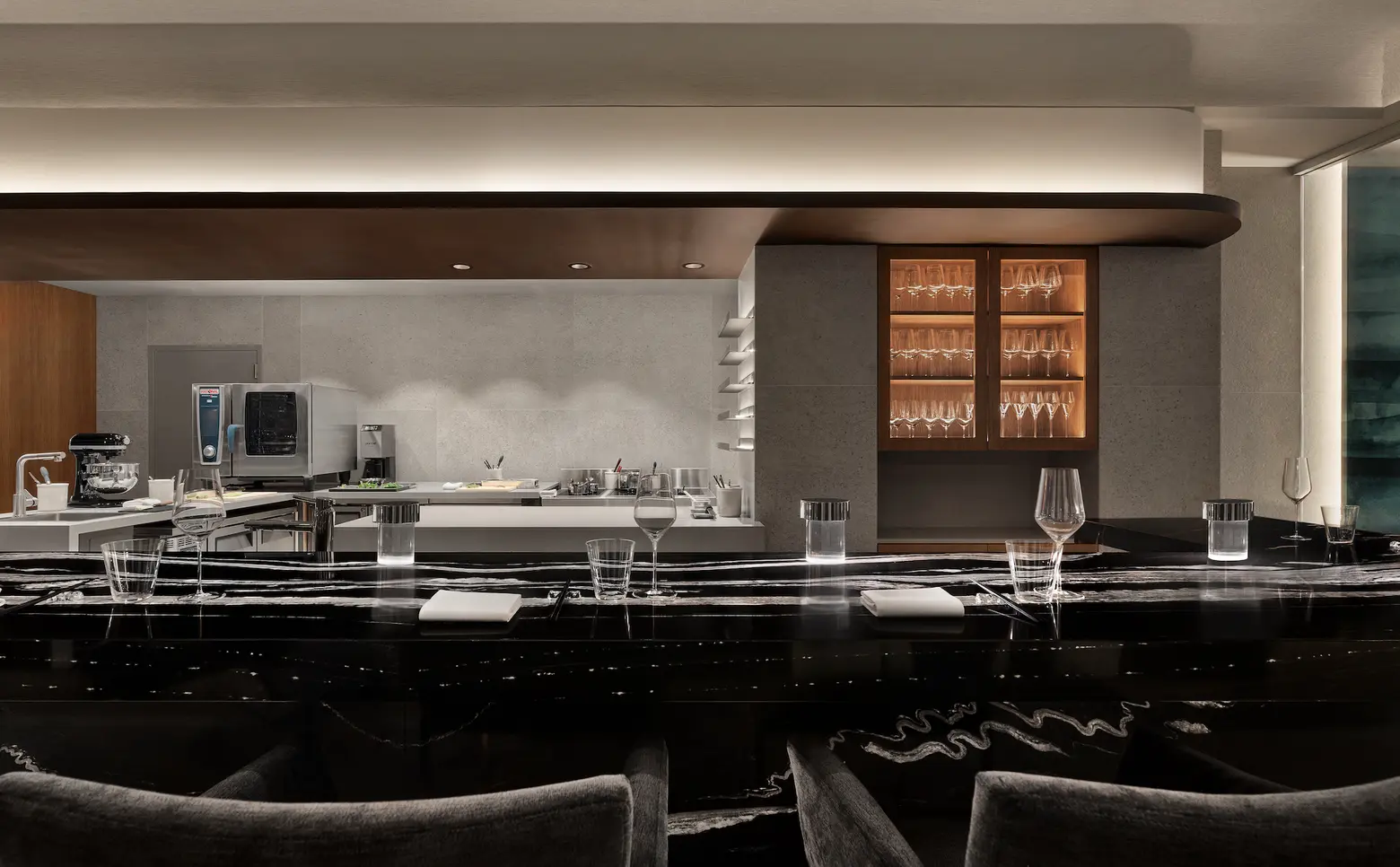 All photos by Brynne Levy Photography unless stated otherwise
Midtown's latest fine dining establishment has opened inside the 34th Street-Herald Square subway station. Located in what was a former barbershop and newsstand at the 32nd Street entrance of the station, Nōksu is a 13-seat Korean tasting counter with a carefully crafted 12-course tasting menu served in a sleek dining room. Nōksu is owned by Bobby Kwak and Joseph Ko and run by Chef Dae Kim.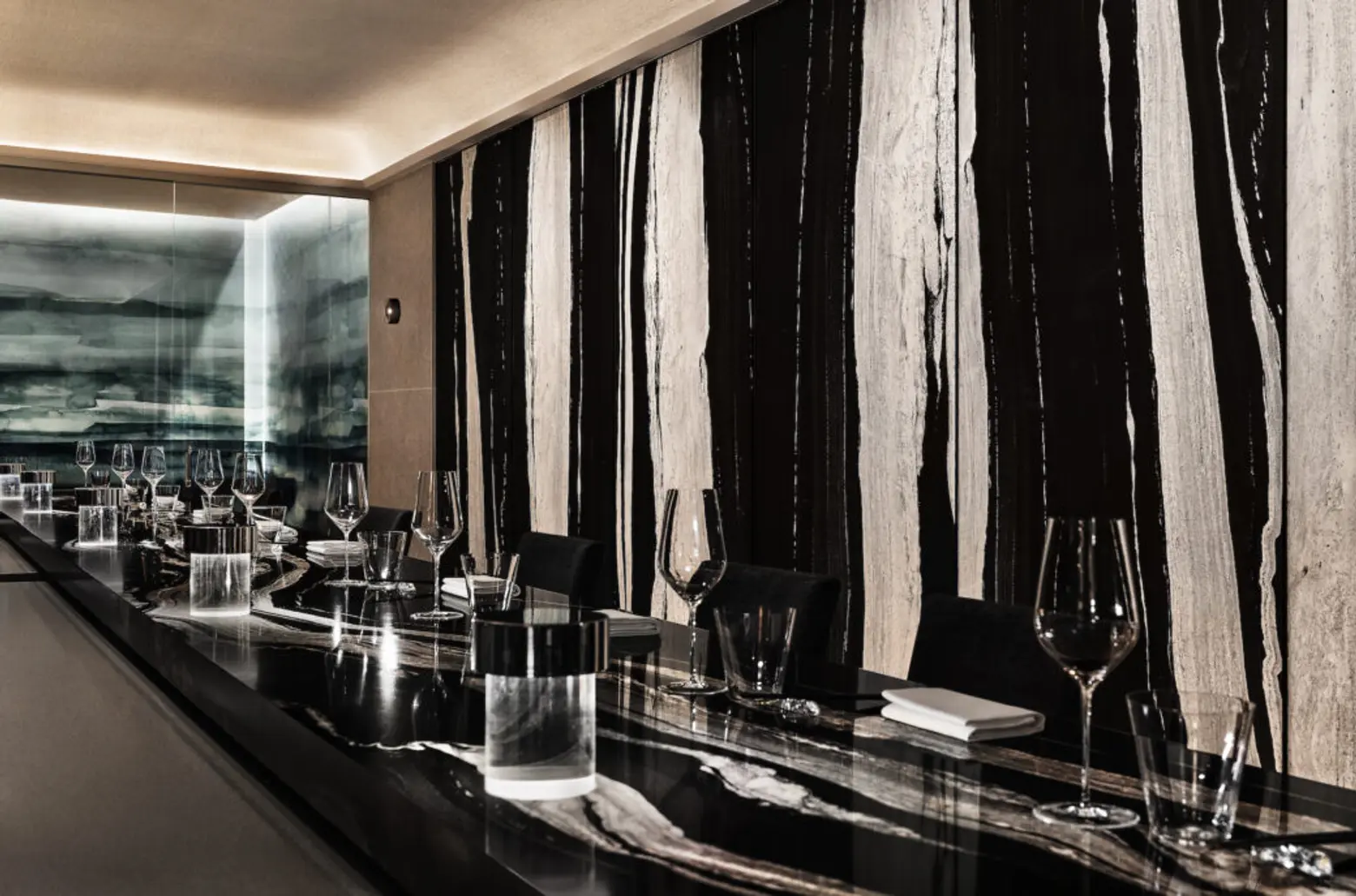 The $225 tasting menu includes items that draw from Chef Kim's fine dining background and childhood in Korea. Highlights include Surf Clam, a combination of golden petals of fried potato surrounding a Korean steamed egg known as gyeran-jjim, garnished with caviar, and stewed surf clams in a scallion sauce. The same kind of dish can be found at many of the humble establishments found in nearby Koreatown.
Another highlight is the BBQ squab, which is aged for several days, smoked, and then glazed. The culinary creation, which hang in an aging cabinet, is an homage to Kim's love of Chinatown, where ducks hang in storefront windows. He serves this course with a truffle bao bun filled with duck offal.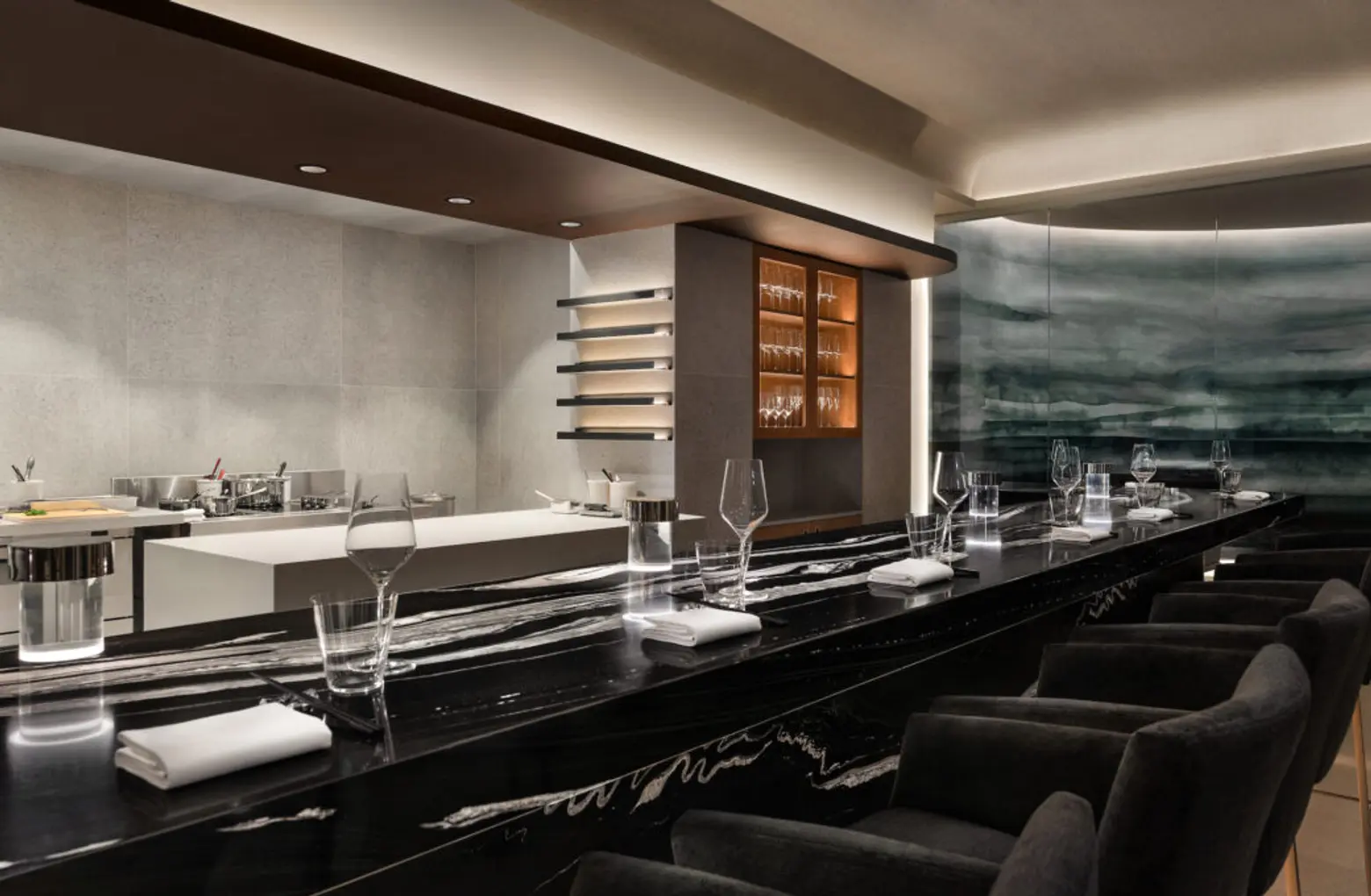 While each course of Nōksu's tasting menu is masterfully created, their fish offerings are especially delicious. The restaurant's mackerel is aged for two days in vinegar and poached in ginger oil.
Another highlight, the sardine, is aged in plum vinegar and sandwiched between potato crisps with a Caesar emulsion and Castelfranco.
Diners can also order a wine pairing featuring German, Austrian, and Californian selections for an extra $175.
Kwak and Ko first discovered Kim while he was working at Silver Apricot, a Chinese-American restaurant in Greenwich Village, with Kwak's nephew. The two also own Baekjong, a Korean BBQ restaurant, and Sundae's Best, a Korean gelato shop. They are also the founders of Korean nightclubs Mission and Circle.
The two businessmen met when they were club promoters in the 1990s. In 2000, they joined forces for the first time to work together in nightclubs and later ventured into the restaurant business.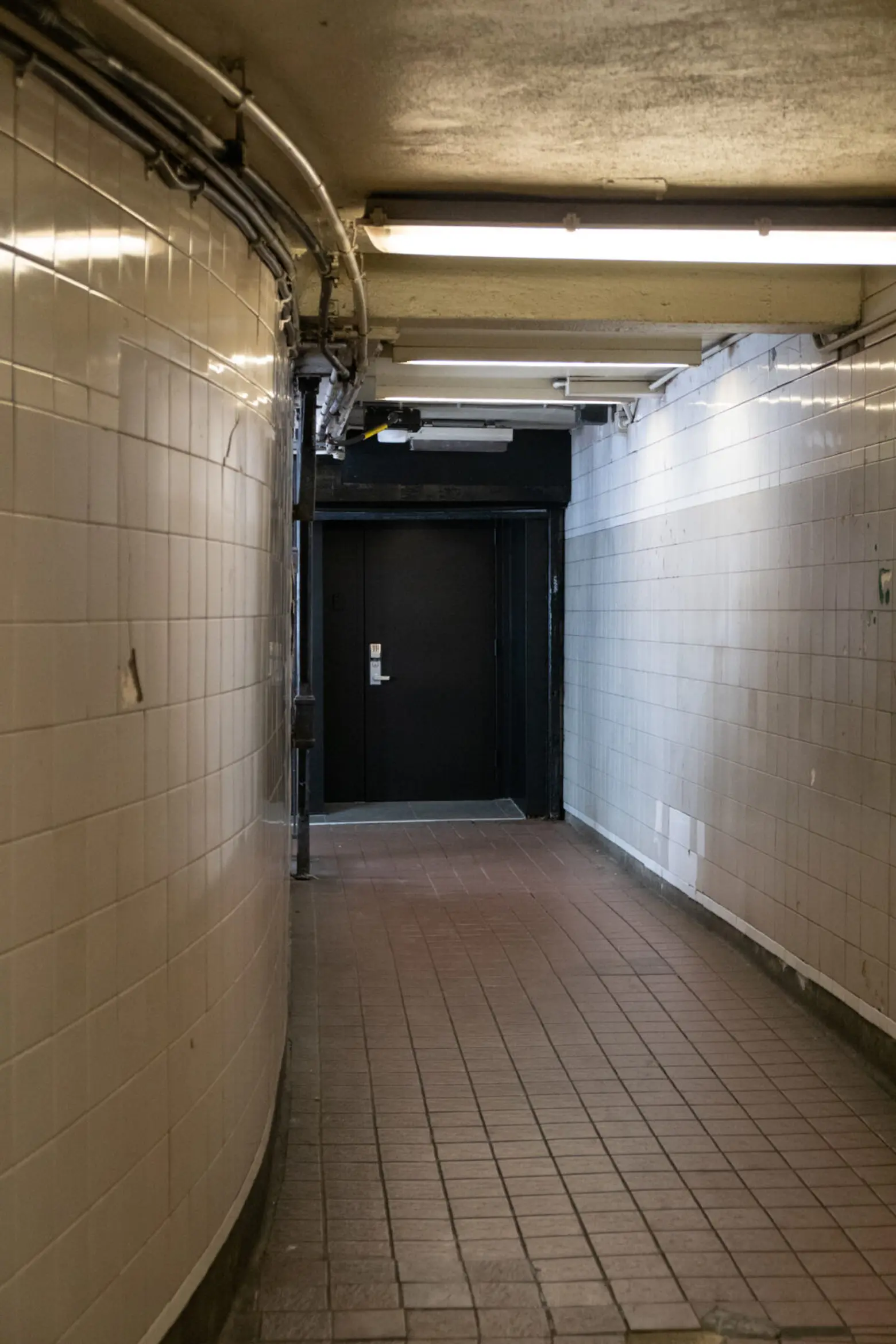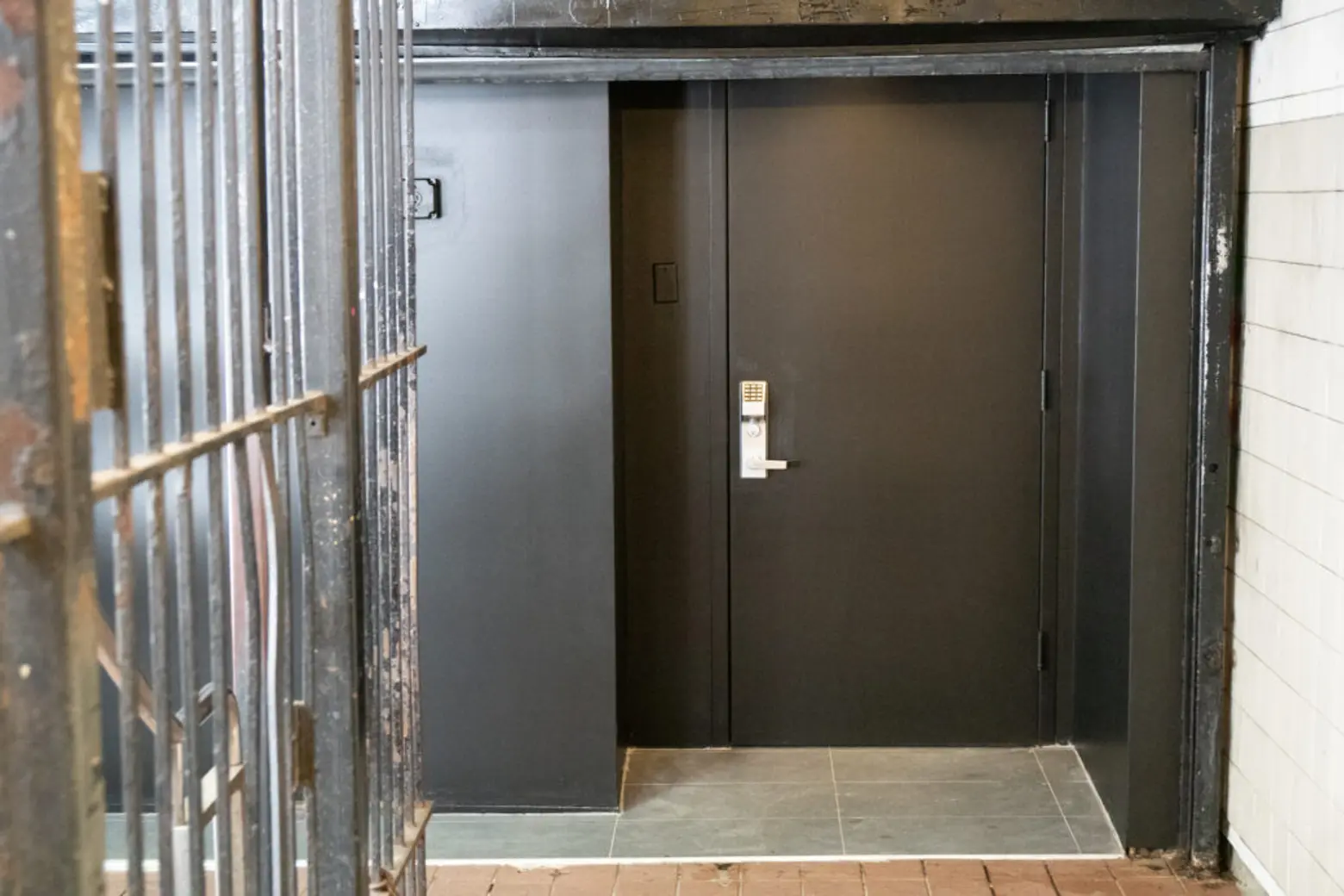 The entrance to the restaurant is down a staircase on the northeast corner of the subway station at Broadway and 32nd Street. After entering a key code, guests enter through an inconspicuous black door into the sleek dining room which features black and white counters inspired by sumuk-hwa, traditional Korean ink wash paintings.
Kwak had been eyeing the space at the station for years and jumped at the opportunity to fill the space with a world-class fine dining eatery.
"I've been walking past this barbershop space for decades. It's just such a cool, unique
space," Kwak stated in a press release.
However, the establishment's peculiar location posed a few problems when Kwak and Ko first signed on in 2019. The space doesn't have gas, a complication they had to design the menu around. On the bright side, the pandemic gave them a long while to brainstorm ways to make the best of this issue.
The restaurant's landlord is the Martinique Hotel, which sits directly above Nōksu at street level, while the entrance is owned by the Metropolitan Transportation Authority, which brings some additional requirements from the city in terms of upkeep, according to Eater New York.
When asked about what the restaurant would do in future flooding events, like the one that rocked NYC and disrupted the subway system on September 29, Kwak told Eater he installed his own drains in anticipation of future flooding events.
Reservations can be made through Resy here.
RELATED: