Google to invest $1B in Hudson Square campus, doubling its workforce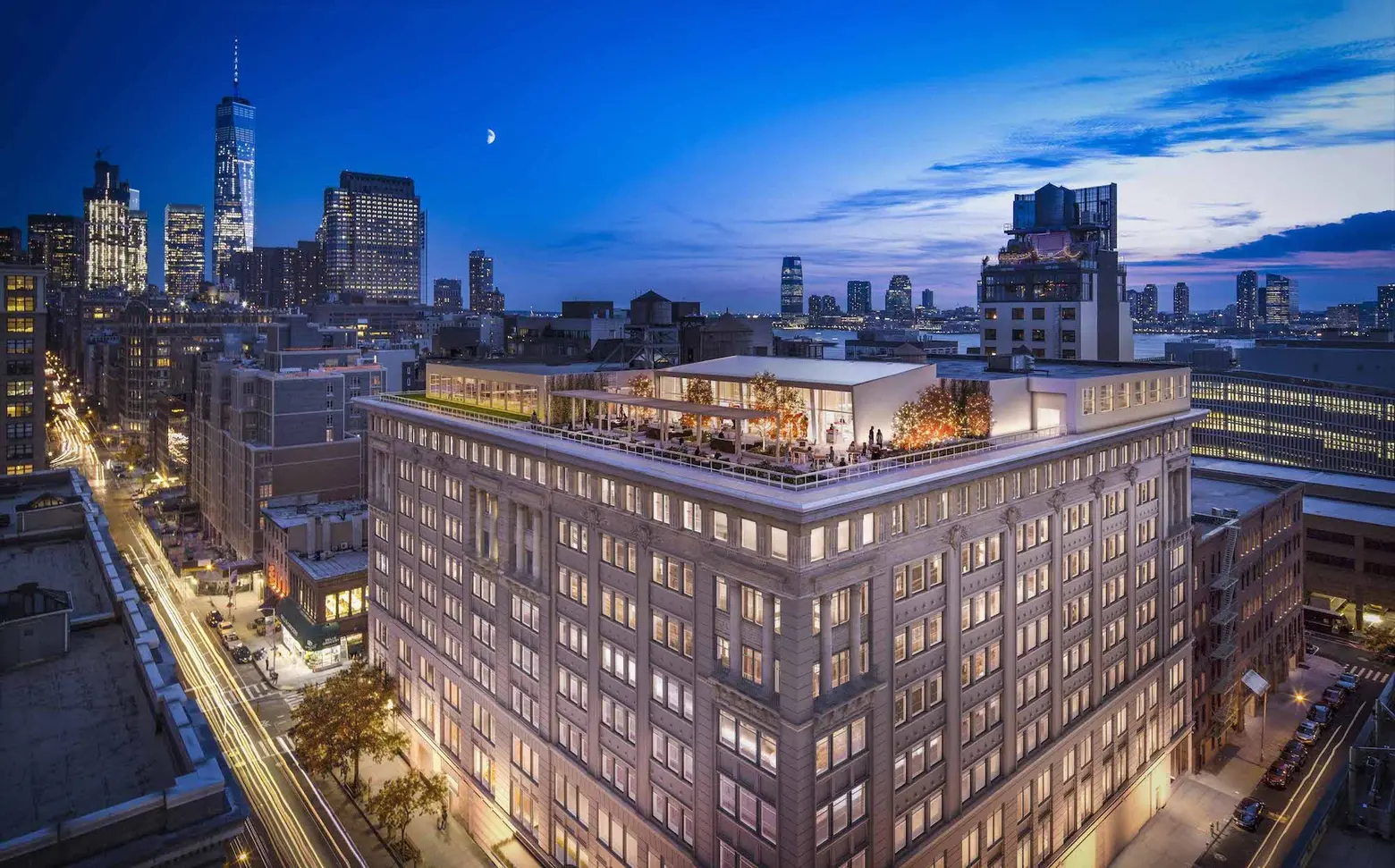 Google will invest $1 billion to open 1.7 million square feet of office space in Hudson Square, the company announced on Monday. The new campus includes property at 315 and 345 Hudson Street and will also be centered around 550 Washington Street, the former freight terminal, St. John's Terminal. With this expansion from its Chelsea offices at 111 Eighth Avenue, Google said its workforce will double over the next 10 years, adding another 7,000 New York-based staff members.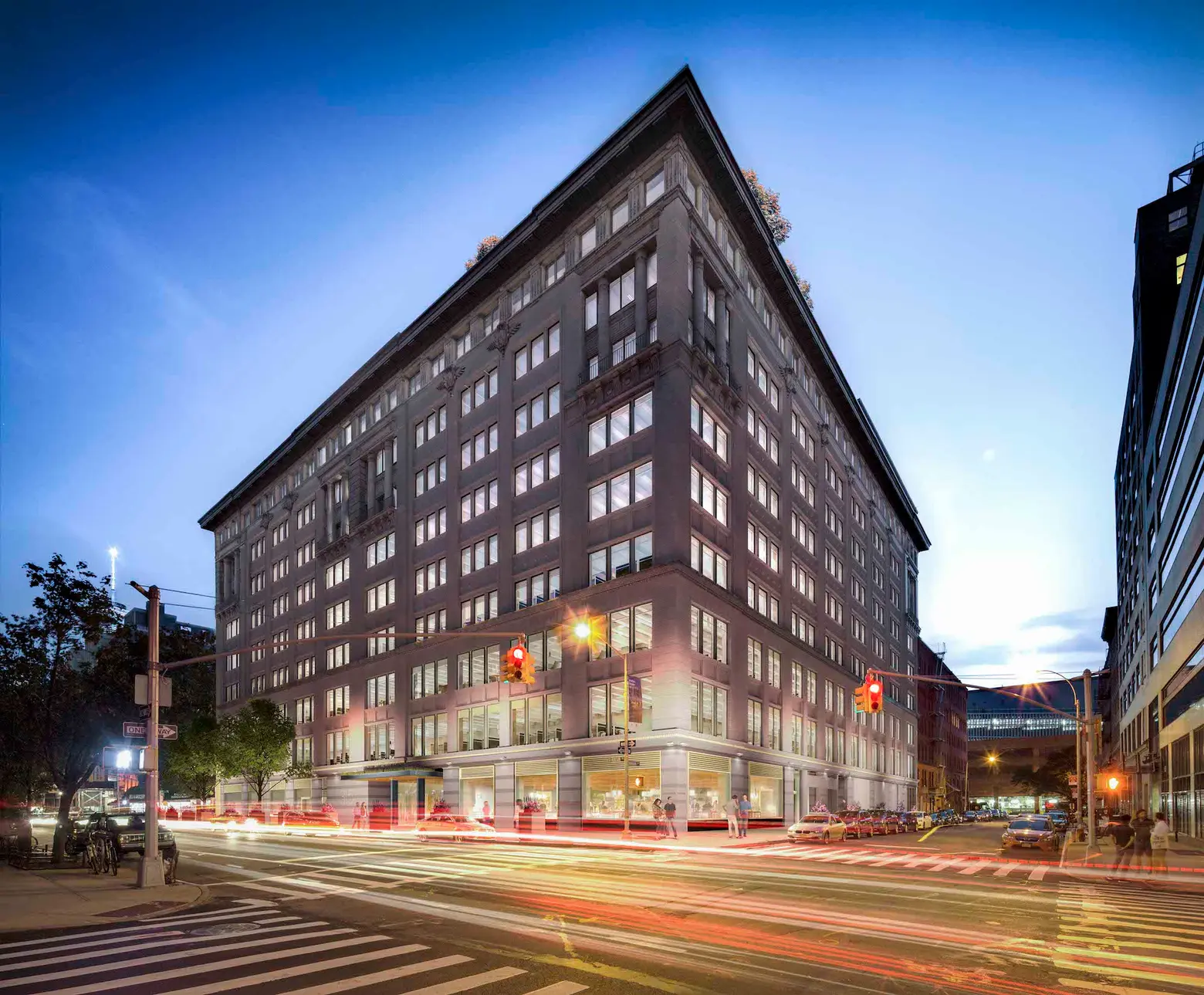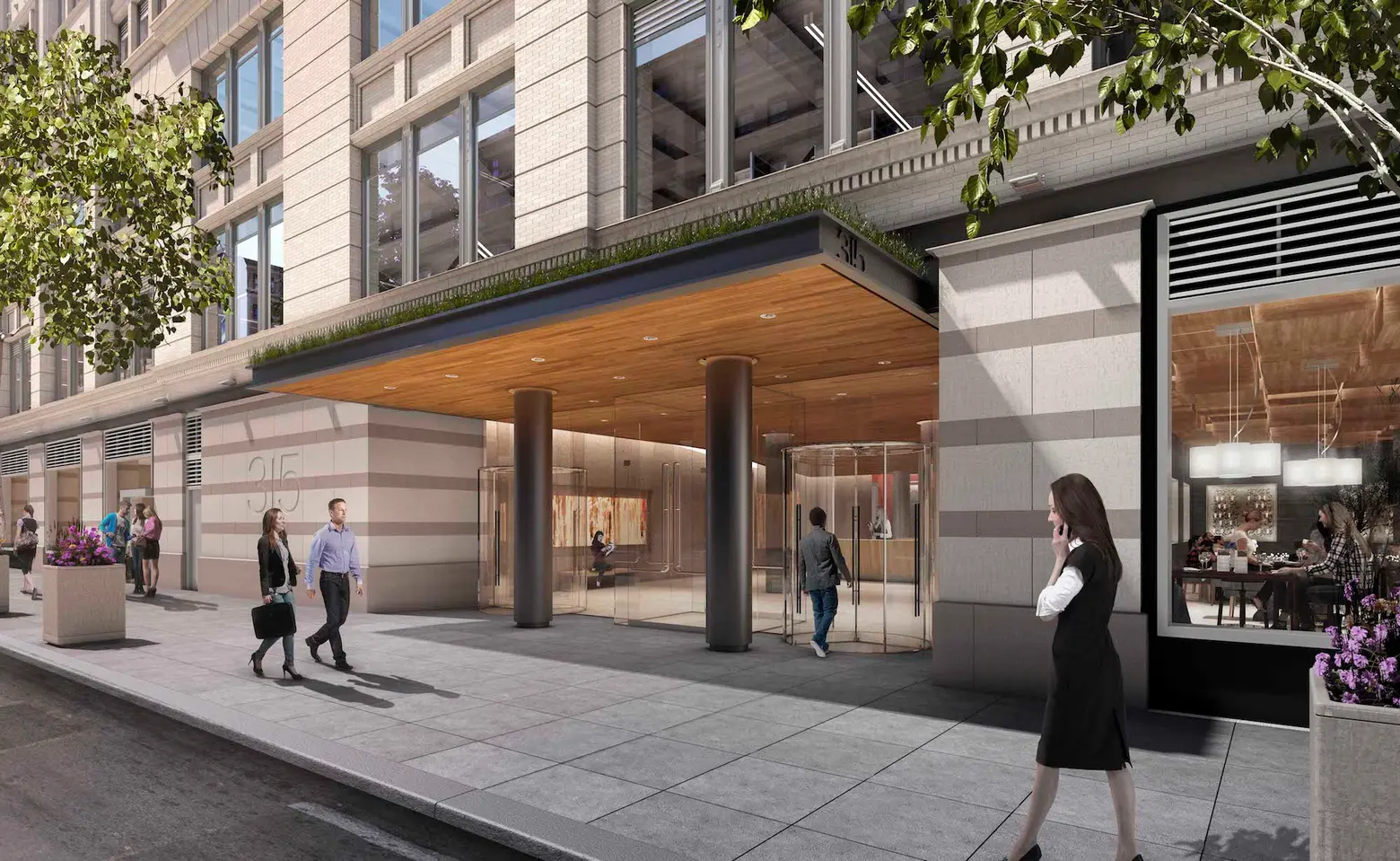 Google will be moving to 315 Hudson Street, an 1896 former candy factory owned and operated by Jack Resnick & Sons. The neo-classical property is undergoing a nearly complete $65 million renovation, which includes an expanded lobby designed by FXCollaborative and new modernized mechanical systems.
The rooftop will be converted into a 10,000-square-foot landscaped garden that will feature both indoor and outdoor space for tenants.
"We are thrilled to welcome Google to 315 Hudson Street," Jonathan Resnick, president of Jack Resnick & Sons said in a statement. "We recognized about a decade ago that Hudson Square was destined to become a hub for New York's growing creative, technology and office users."
"We've been hard at work transitioning our buildings to serve the needs of today's most innovative companies who are looking for large, highly-collaborative spaces located within the city's most vibrant live-work communities," Resnick said.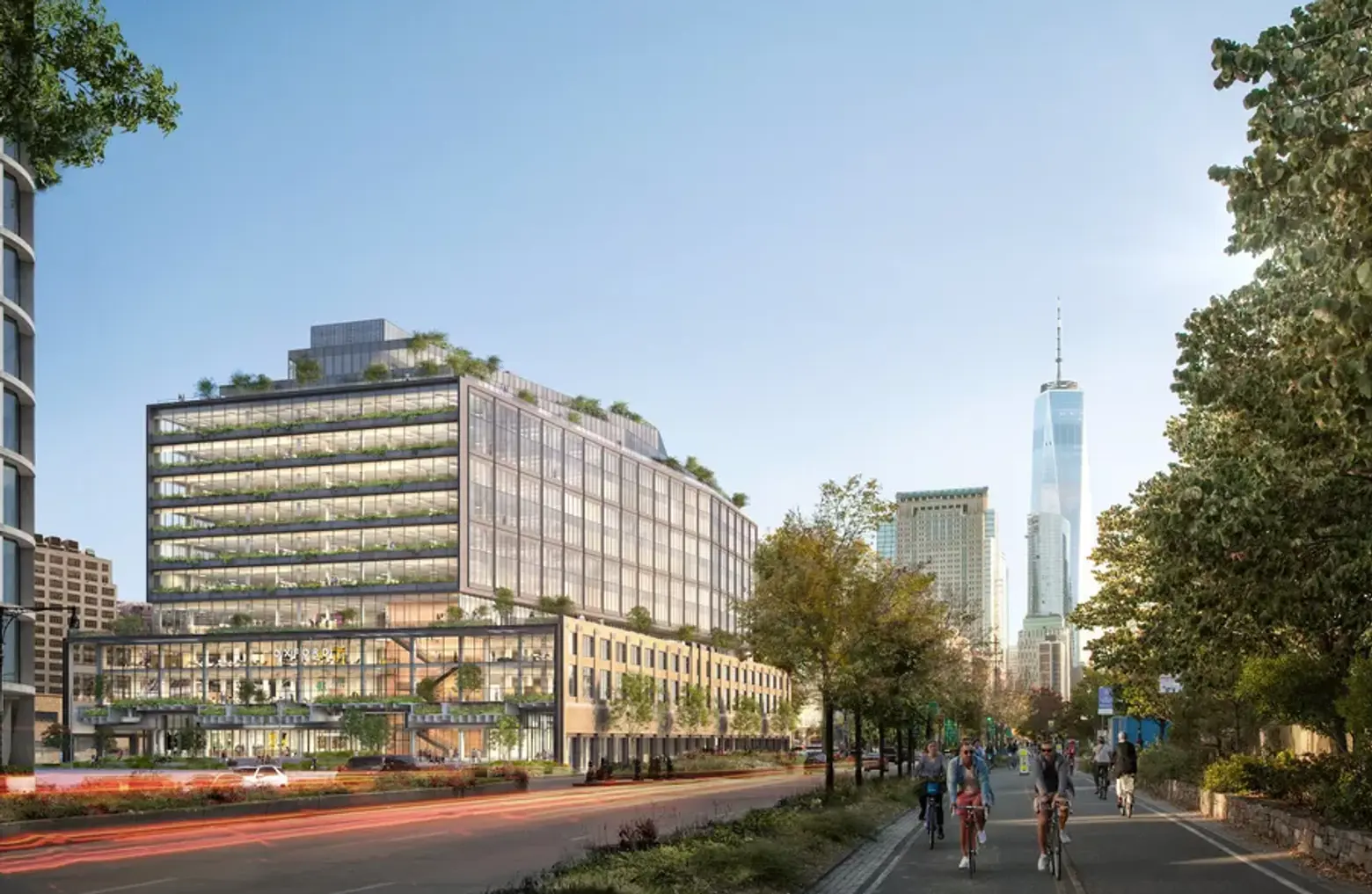 Rendering of 550 Washington Street via COOKFOX
At 550 Washington Street, Google could fit more than 8,500 employees when the project wraps up in 2022, as 6sqft reported last month. The project, designed by COOKFOX and Adamson Associates, will involve a gut renovation of the existing building and the addition of eight new floors that will nearly triple the structure's height from 80 to 232 feet high.
In a blog post, Google said the company will move into the two buildings on Hudson Street by 2020, followed by the move to Washington Street in 2022.
Google, which first moved to the city in 2000 and moved into its Eighth Avenue building in 2006, bought buildings across from its current headquarters for $83 million. In February, the company bought the Chelsea Market building in February for $2.5 billion, the second biggest single sale in the city.
And that same month Google announced plans to add another 70,000 square feet of space to its 250,000-square-foot agreement at Pier 57. Google Hudson Square will be the primary location for New York-based Global Business Organization, the company said on Monday.
Google said it will continue to invest in New York City initiatives and services with its expansion, which includes a new program called Grow with Google, a temporary learning center with workshops held at their Chelsea offices.
Ellen Baer, the president and CEO of the Hudson Square BID, said Google's expansion shows the transformation of the neighborhood into one of the city's "most dynamic creative districts."
"With new public-private partnerships, neighborhood improvements and vibrant open space, there's never been a better time to be part of the growth taking place here in Hudson Square," Baer said in a statement. "We look forward to working with stakeholders across the spectrum to continue this momentum and keep making Hudson Square the city's best place to live, work and visit."
Last month, Amazon announced plans to open a new office complex in the Queens neighborhood of Long Island City after a year-long search for its "HQ2." City and state officials are giving the online retailer $3 billion in grants and incentives to move to NYC, public subsidies Google has not received.
RELATED: 
Renderings courtesy of Neoscape, unless otherwise noted