Google expanding to St. John's Terminal in Hudson Square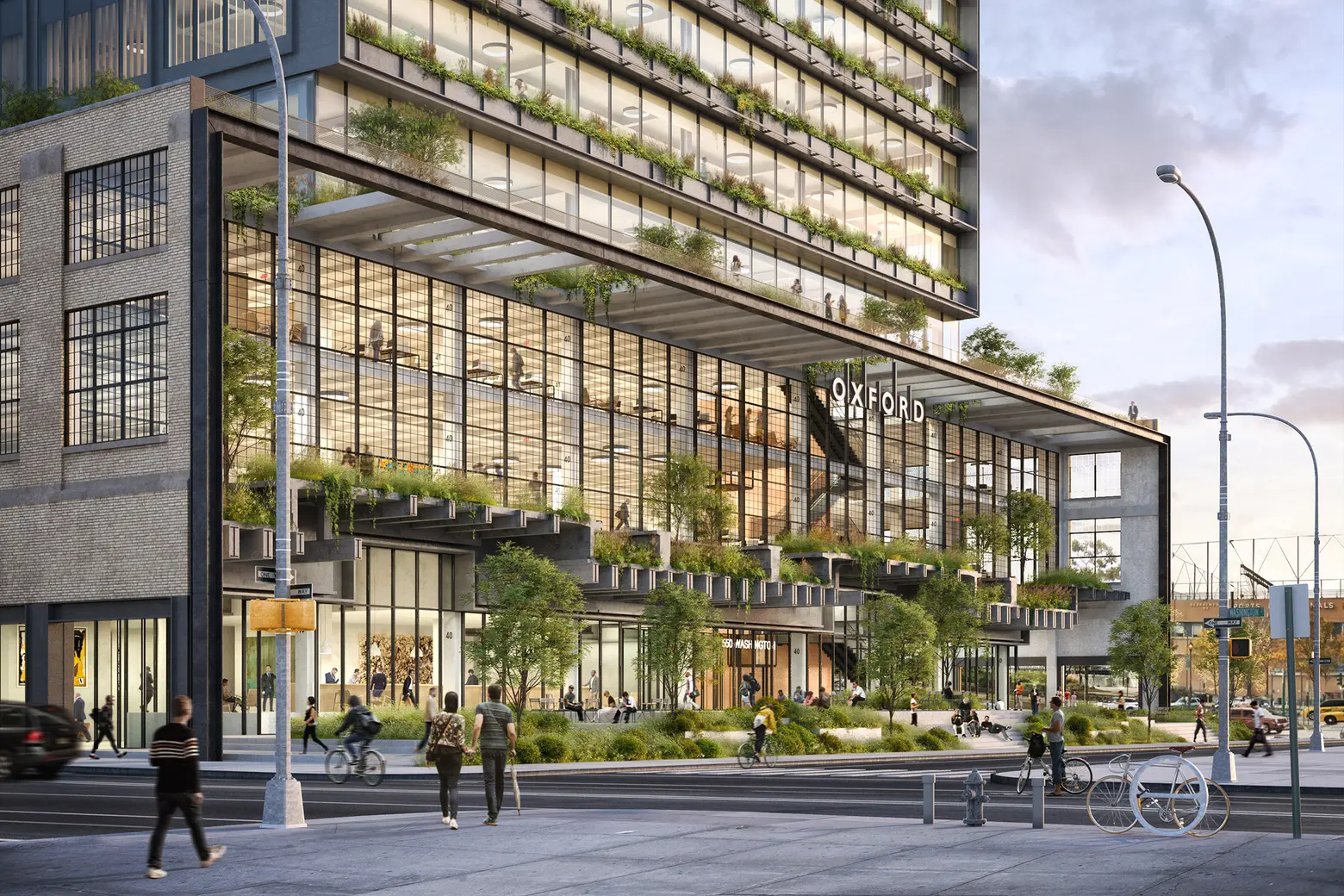 Google is expanding its New York City footprint once again. The tech giant is close to inking a deal to buy or lease a planned 1.3 million-square-foot office building at St. John's Terminal, formerly a freight terminal in Hudson Square, that is undergoing a major revamp by COOKFOX Architects. According to the Wall Street Journal, the building, located at 550 Washington Street, could house more than 8,500 Google employees when the project wraps up in 2022. News of this impending deal comes just days after it was reported that Amazon will move its second headquarters, along with 25,000 workers, to Long Island City, although no plan has formally been announced.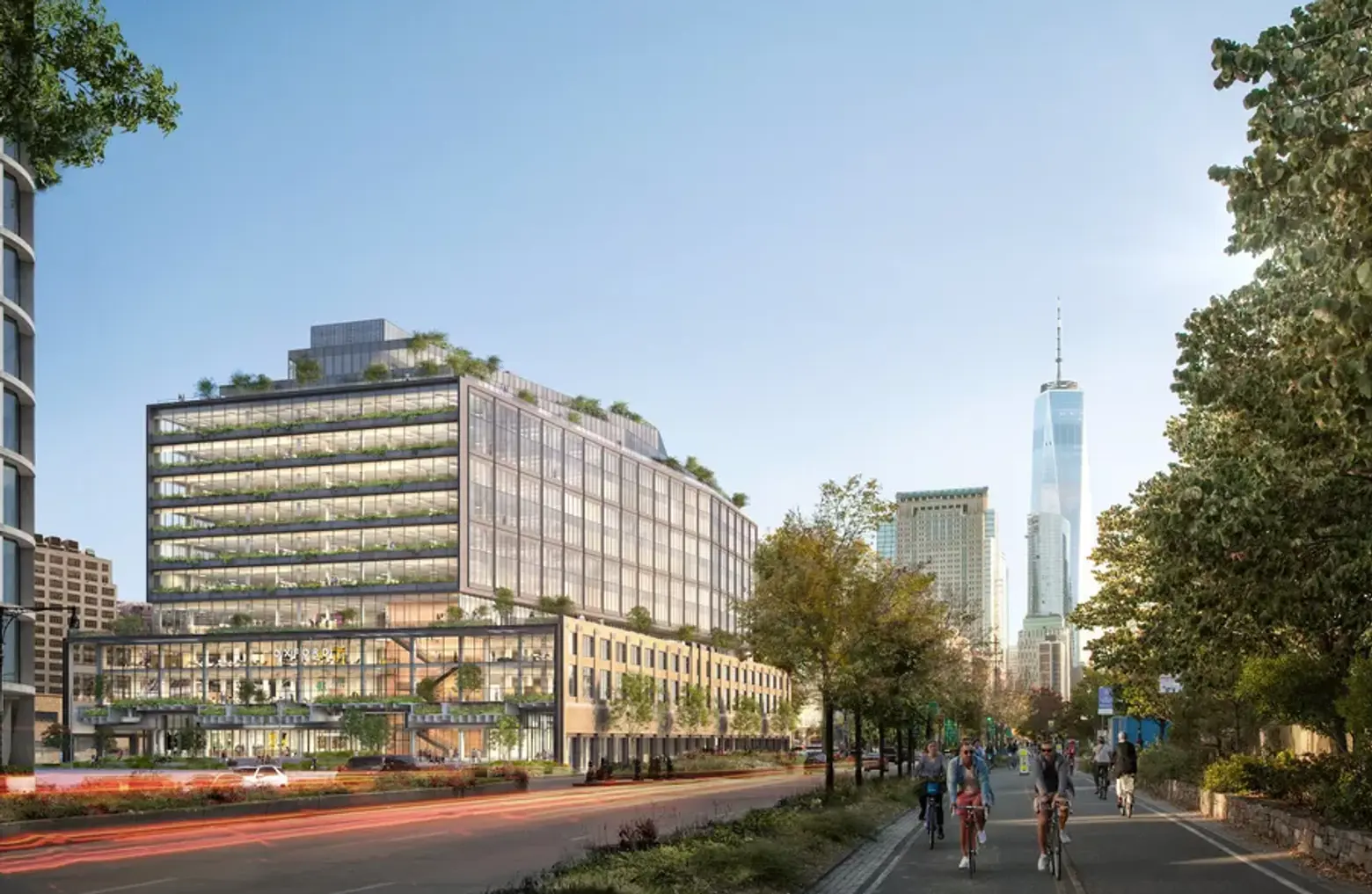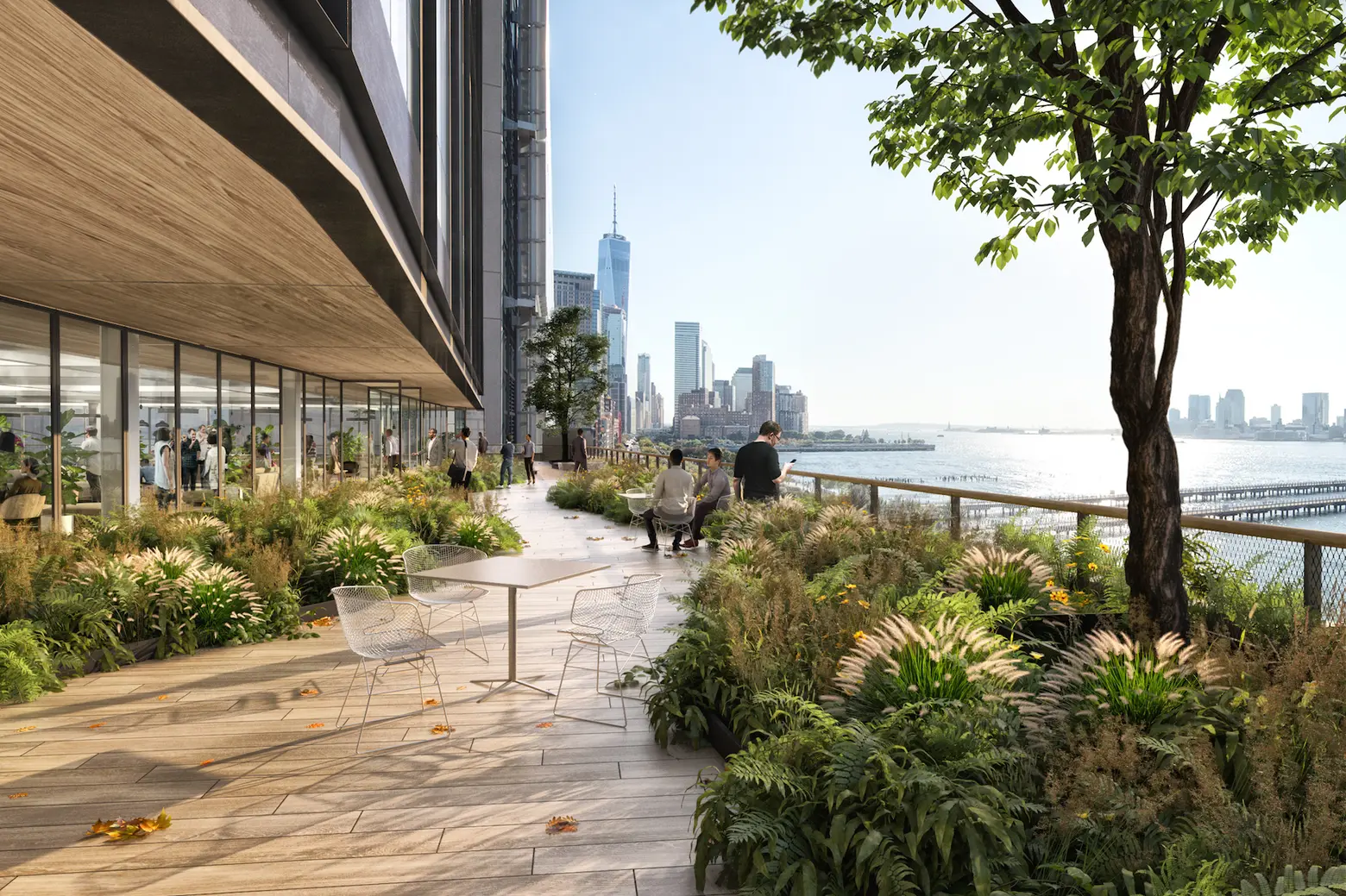 Google has had offices in New York since 2000 and moved into the Chelsea building at 111 Eighth Avenue in 2006. The company then bought the building four years later from the Port Authority for $1.9 billion.
Google has remained loyal to the Manhattan's West side. Last month, it bought buildings across from its current headquarters for $83 million. And in February it picked up the Chelsea Market building for a staggering $2.5 billion (the second biggest single sale in the city) and also announced that same month plans to add another 70,000 square feet of space to its 250,000-square-foot agreement at Pier 57, enough space for 3,500 workers.
The latest expansion moves the company more downtown to Hudson Square, an area within the West Village that was rezoned in 2013 to allow for more offices and residential units. Oxford Properties Group purchased a section of the St. John's Terminal site, formerly a freight terminal, in January for $700 million and later hired COOKFOX to design a 12-story office complex.
New renderings released last month of the project show off the planned modern structure, which will boast floor-to-ceiling windows, waterfront access, planted roofs and terraces, and large floorplates. In other words, it may just be the perfect fit for a tech company looking for a collaborative space.
[Via WSJ]
RELATED: