Goldilocks Blocks: (Far) East 7th Street in Alphabet City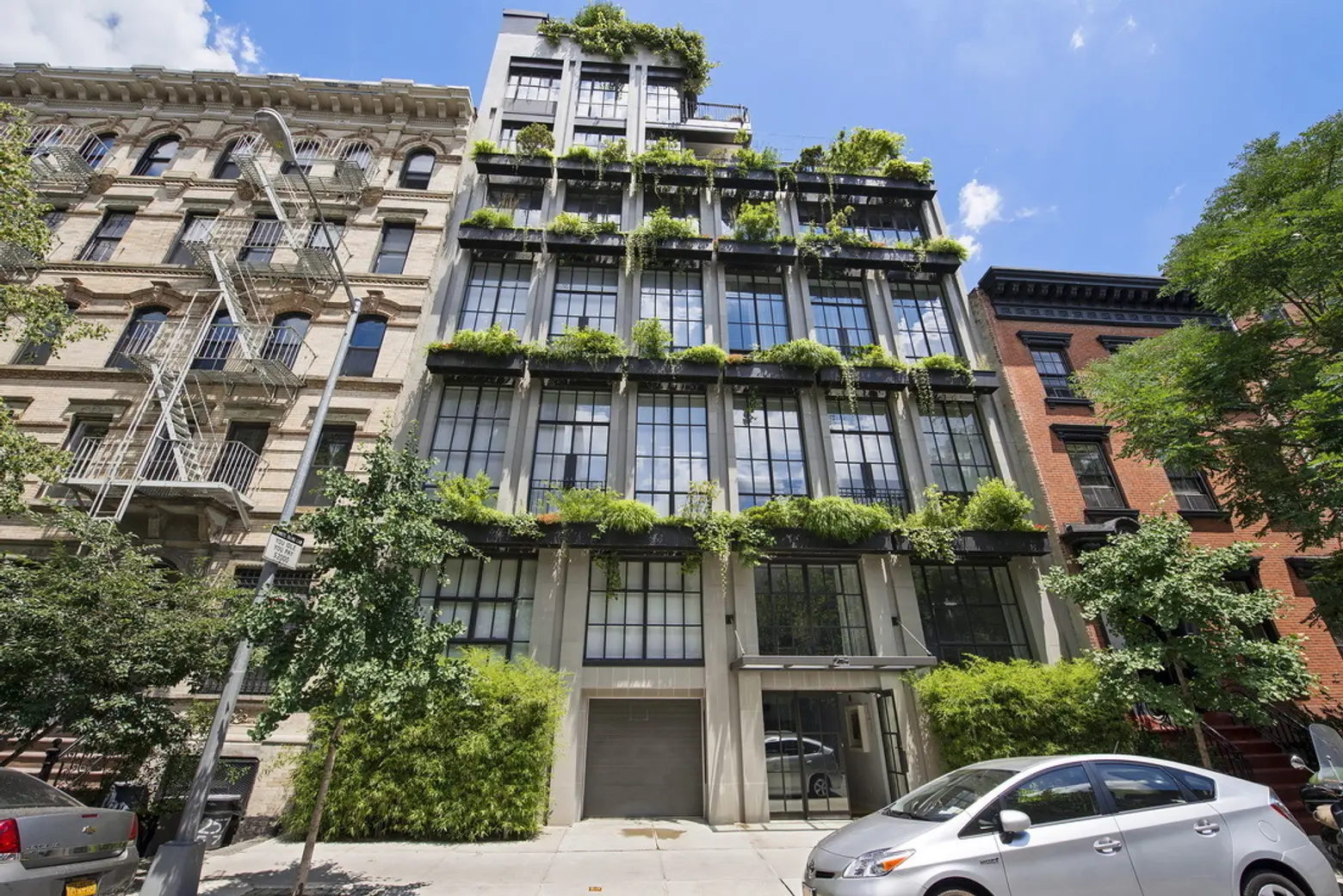 Between hyper-developed hotspots, main drags in up-and-comers, big-ticket townhouse enclaves, and those genuinely avoidable areas, there can often be found a city's "just-right" zones. Free from corner menace, sticker shock and boom-time developer schlock, these special spots often span only a few blocks in each direction and are close enough to the center of their 'cool destination' nabes to legitimately bear their names. They aren't commonly known, and are best found by pounding the pavement, but these micro-neighborhoods often hide within them real estate gems coupled with perfectly offbeat vibes—you just have to be willing to do a little legwork. But when you do find them, don't sleep on them… Winners like the Columbia Street Waterfront District were once Goldilocks blocks.
Today we'll look at a unique 7th Street stretch hidden in Alphabet City.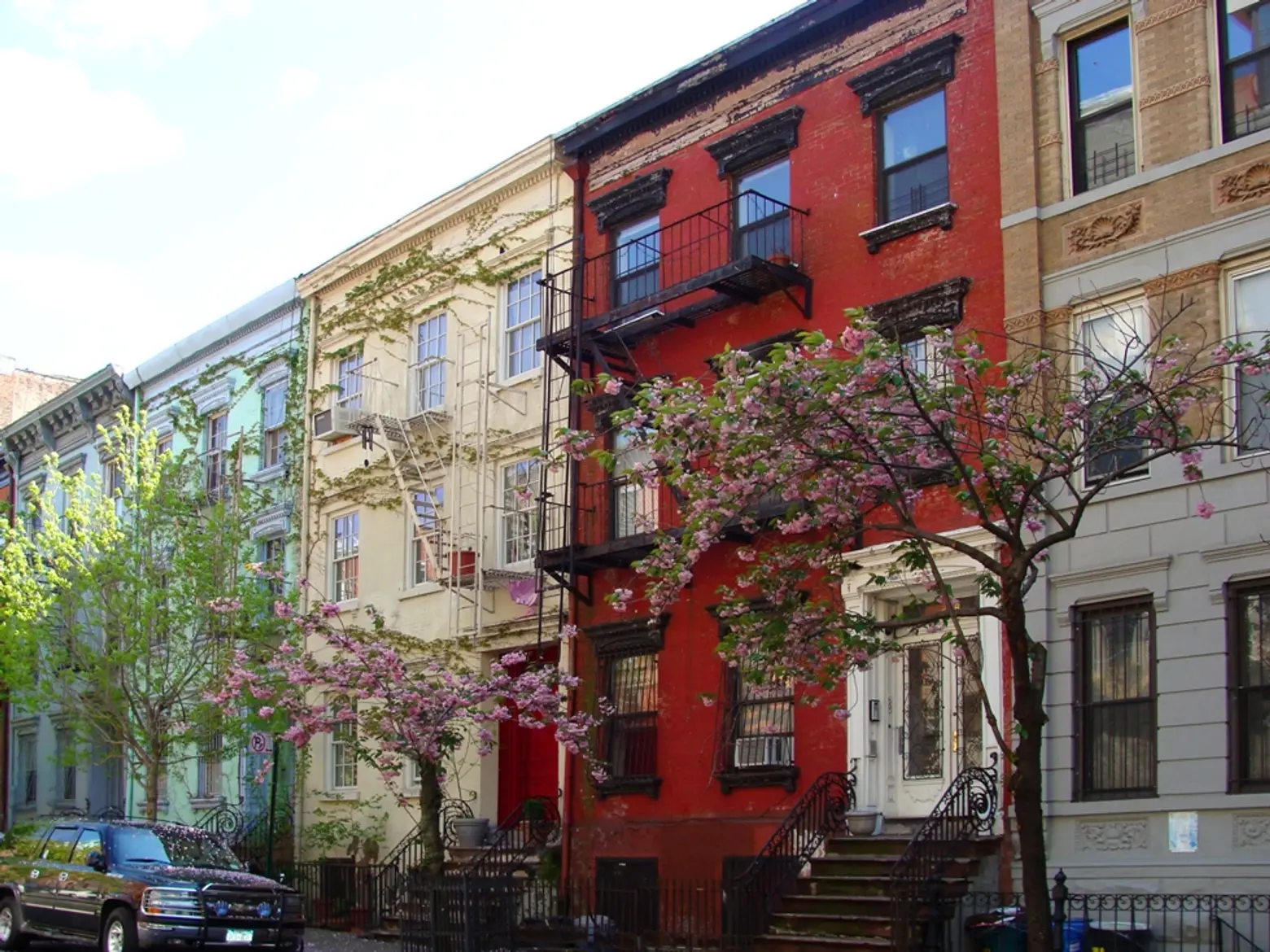 Just right: East 7th Street between Avenues C and D. Image courtesy of the GVSHP
The far eastern corridor of Manhattan's East Village–Avenues A through D–known to some as Alphabet City since the neighborhood's edgier days—has undoubtedly evolved since its punk heyday. It's no secret that every corner of today's East Village yields an eclectic mix of Euro and Aussie bistros, wine and cheese shops, cafes, and countless bars. Even with so many of the city's top amenities, the neighborhood's backdrop has changed very little. Though sleek new apartment buildings rise between its old-fashioned tenements, a low-rise village vibe remains.
One street—and one block on that street—may actually be its loveliest gem. Tucked away as if forgotten by time, the stretch of East 7th Street that runs between Avenues C and D is unquestionably one of the neighborhood's most magical blocks—especially when the cherry blossoms are in bloom.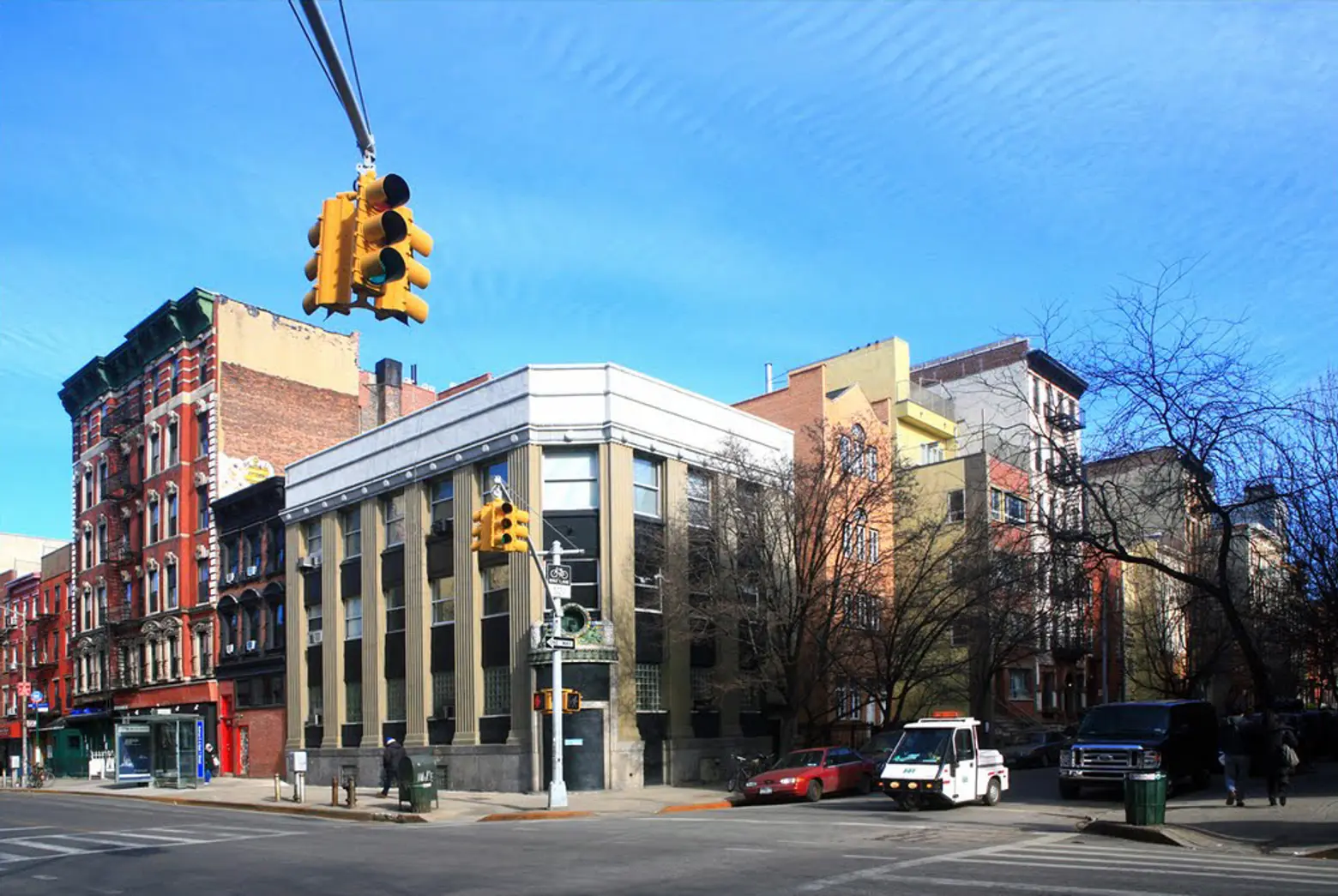 Public National Bank Building at 106 Avenue C. Image via Google Maps Panoramio
Starting on the corner of Avenue C, the landmarked Public National Bank Building is one of the neighborhood's fascinating secrets. The highly unusual, ornate American Modernist structure was designed by Eugene Schoen and built in 1923. The former bank building was subsequently a nursing home, then an apartment building containing only two massive units. In the 1980s it was used by artist and furniture designer Richard Artschwager as a work studio. Its architectural uniqueness is pure East Village. Further down the block, quirky painted-brick townhouses convey the feeling of a surprisingly quiet West Village street that rebelled and decamped for the East.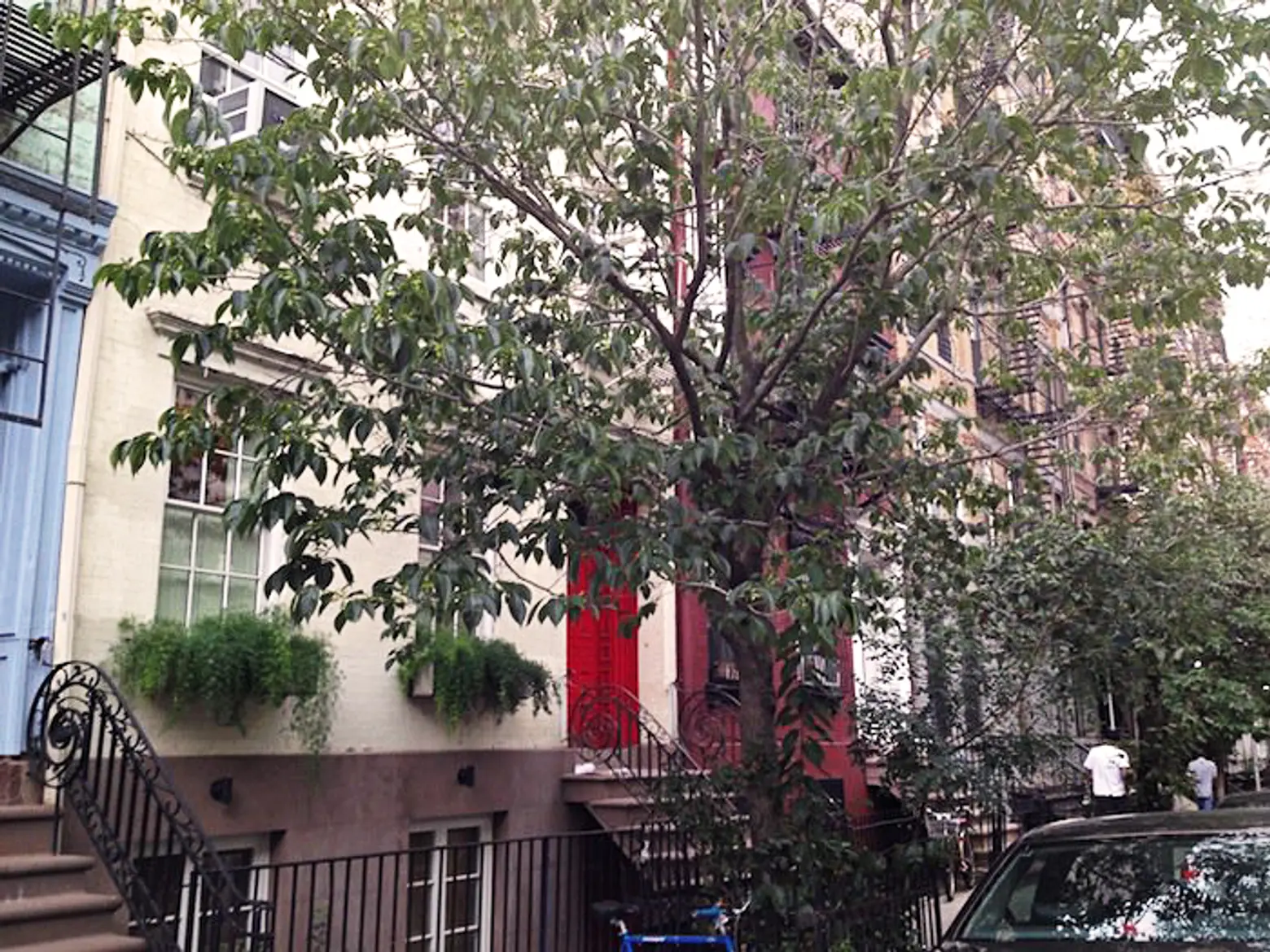 In the city's pre-tenement era, much of the East Village was comprised of similar brick townhomes; far too few remain, but you wouldn't know it here. Somewhere about mid-block stands the amazing Flowerbox condominium building at 259 East Seventh Street, as timelessly lovely today as when it became one of the city's most exciting new developments upon completion in 2007.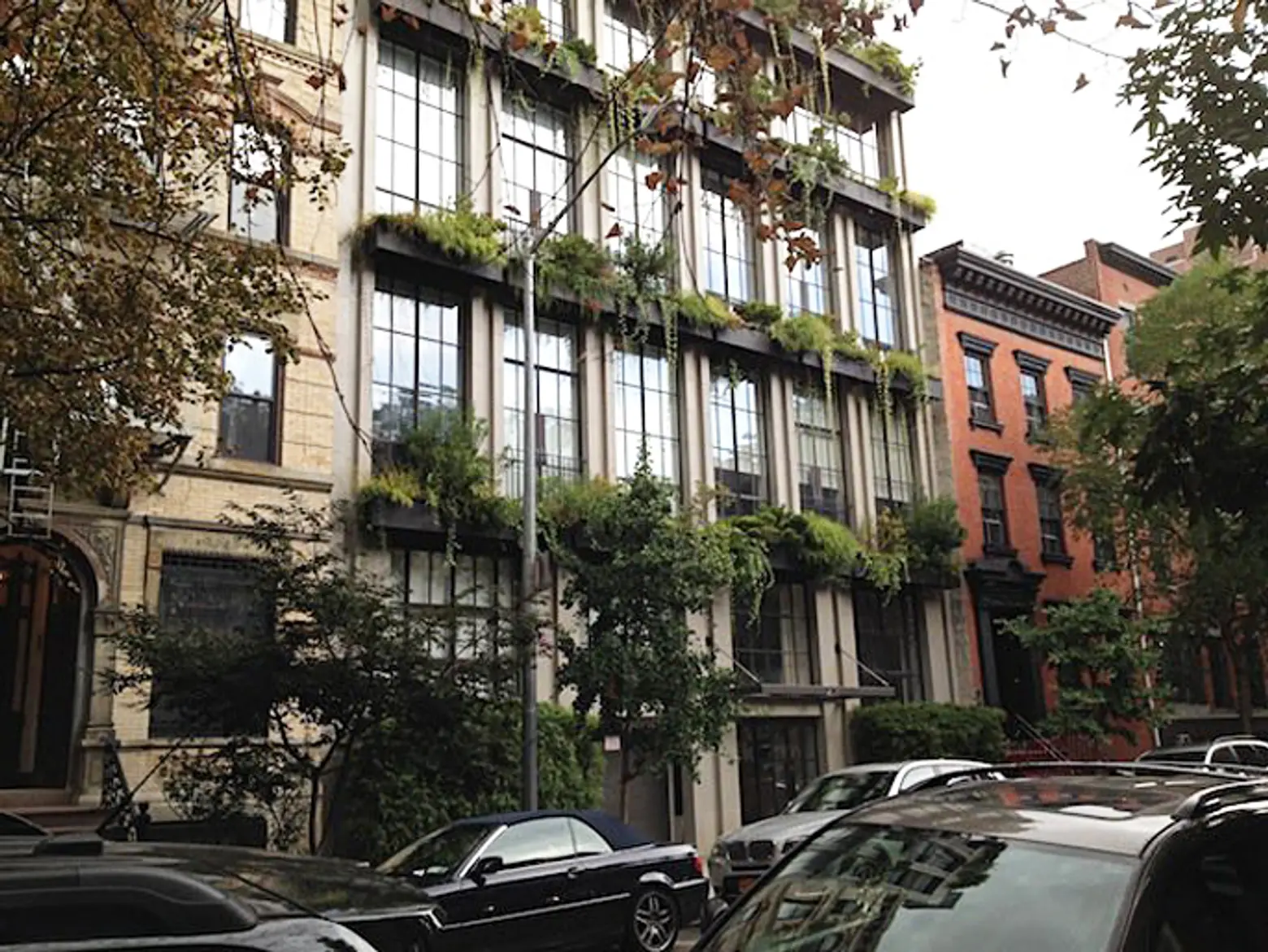 The Flowerbox Building.
Somehow both Gaudi-esque and orderly in its design, with tall floor-to-ceiling steel casement windows defining its facade, highlighted by the vertical landscape of modern greenery for which it is named (equally amazing: the building's plantings are self-irrigating). Loft-like apartments are spacious and finishes are peerless. No expense was spared in crafting the building's details (radiant heat flooring and double-height living rooms in all units, for example), and residents have created their own oases among the decks, plantings and stunning Village views.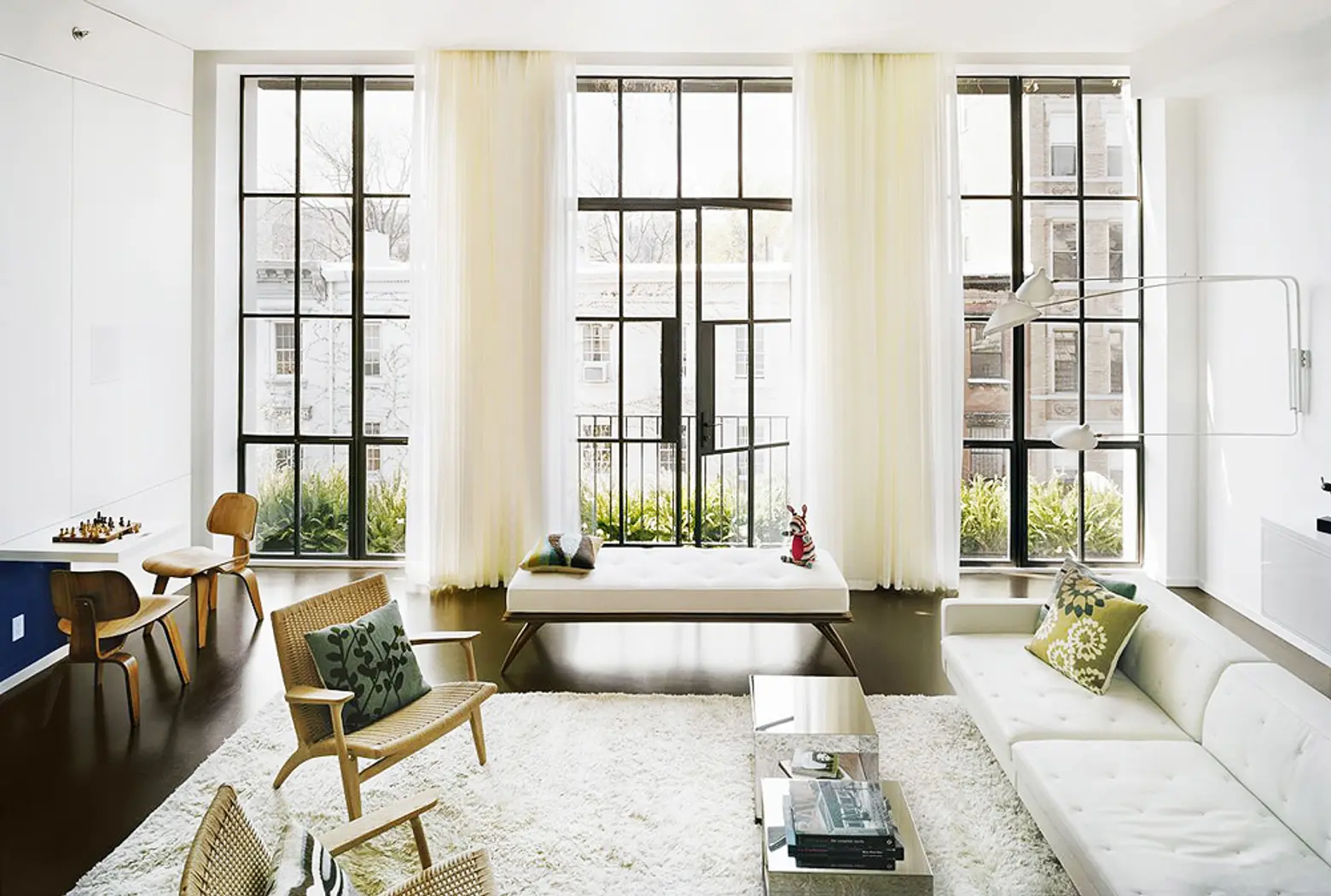 Interior at the Flowerbox Building. Photo courtesy of Pulltab Design.
The building's developer, Seth Tapper, (architect Derek Sanders of Mercer Hotel and La Esquina fame was the designer), grew up next door in one of the historic townhouses on the block. As the son of a filmmaker, he was raised in a creative family who enjoyed the neighborhood when others shunned it. He never forgot the street's charm; when he returned to see the house years later, he chose the two unused lots next door to his childhood home as a development site. The result was one of the city's most attractive and innovative new buildings.
 9th Street Espresso sidewalk scene.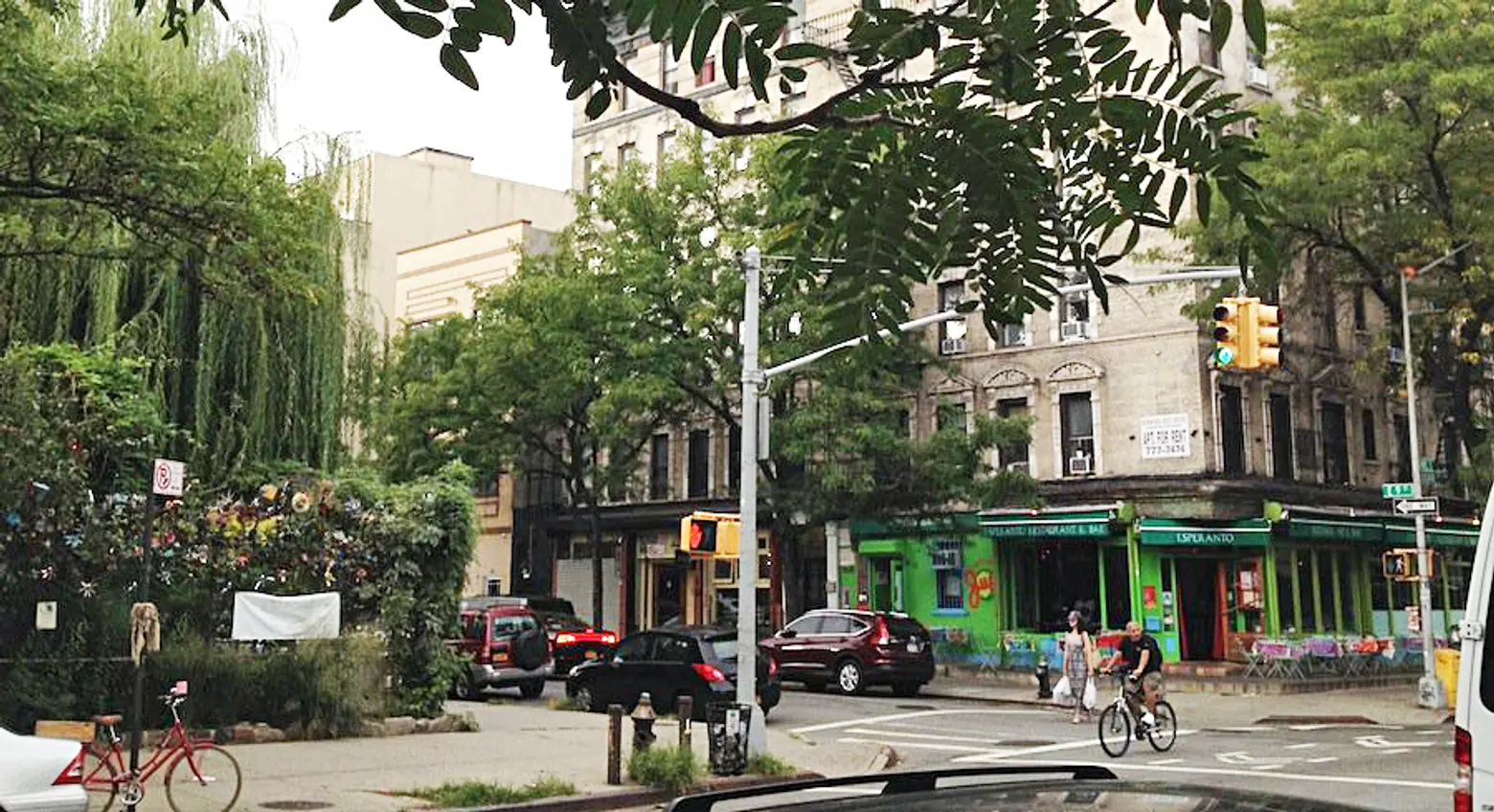 The surrounding blocks make living here easy: There's 9th Street Espresso–stop by for a perfect red eye; Alphabet City Wines is half a block away, and (relative) newcomer Bobwhite serves up a modern version of down-home Southern food. The delightfully landscaped community garden at 9th and C is another local treasure, and classic favorites like Zum Schneider and Esperanto restaurants are just across the Avenue. Tompkins Square Park, with its award-winning dog runs, chess tables and summer outdoor concerts is only blocks away.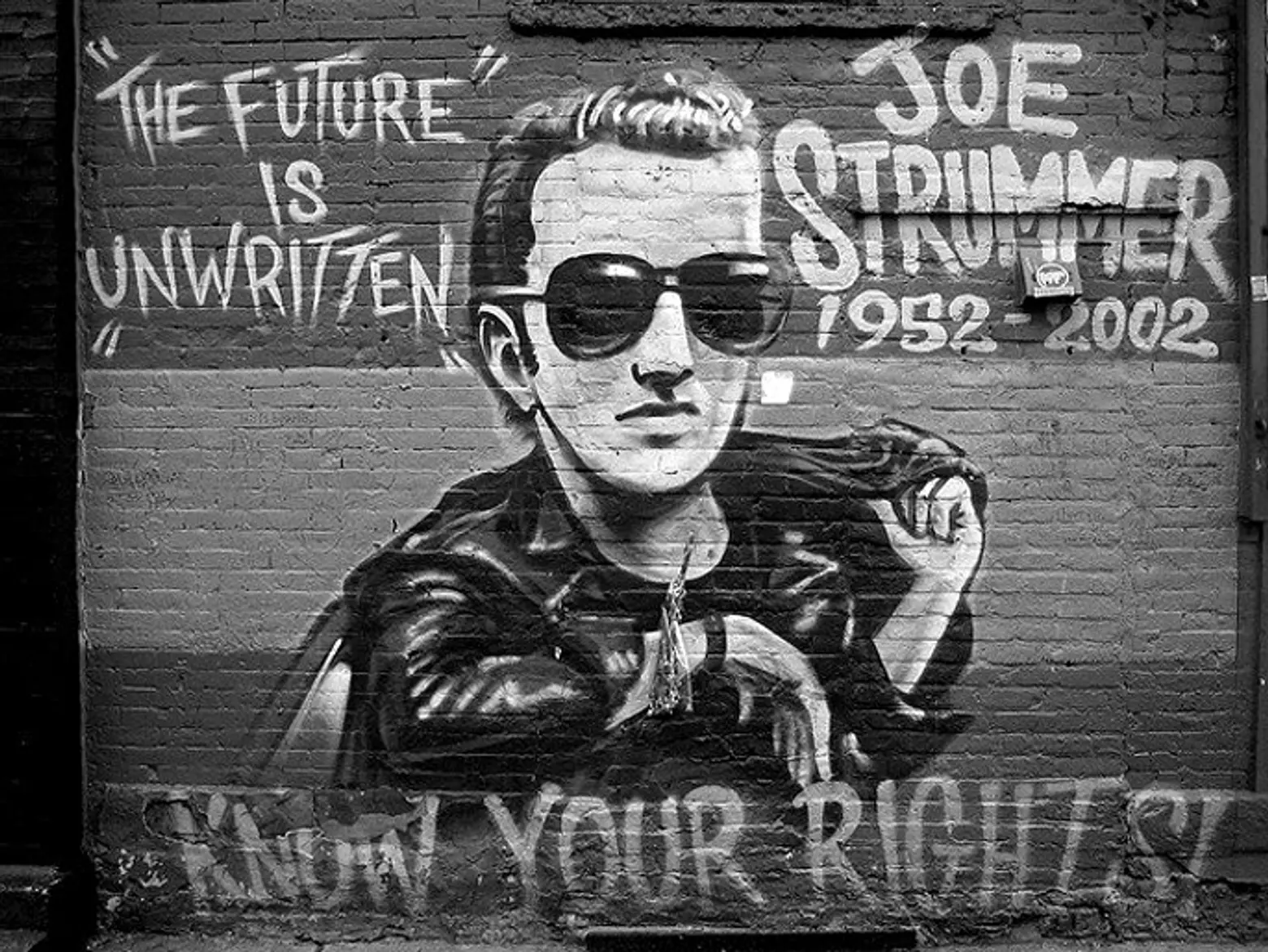 Seventh Street itself continues its winning run as it heads west. Butter Lane cupcakes are a must for even the non-cupcake-obsessed; Smorgasburg favorite Porchetta is a category killer for carnivores; shopping at Tokio 7 designer consignment shop offers great finds for the fashionista on (somewhat of a) budget; Abraco Espresso is a city-wide favorite, as is Luke's Lobster. Certainly not least–nor last–the mural honoring Clash frontman Joe Strummer on the corner of 7th Street and Avenue A is a tribute to the neighborhood's colorful history.
Vibe: West Village elegance and quiet meets East Village color and cool; sweet, perfectly poignant NYC. Plus, the Flowerbox building!
Drawbacks: It's a hike to the (F, L, 6, N, R) subway–but so is all of Greenpoint and, for that matter, half of the Upper East Side.
RELATED:
Lead image courtesy of Good Property Company.