Pulltab Design Brightens Up this East Village Duplex with a Living Green Wall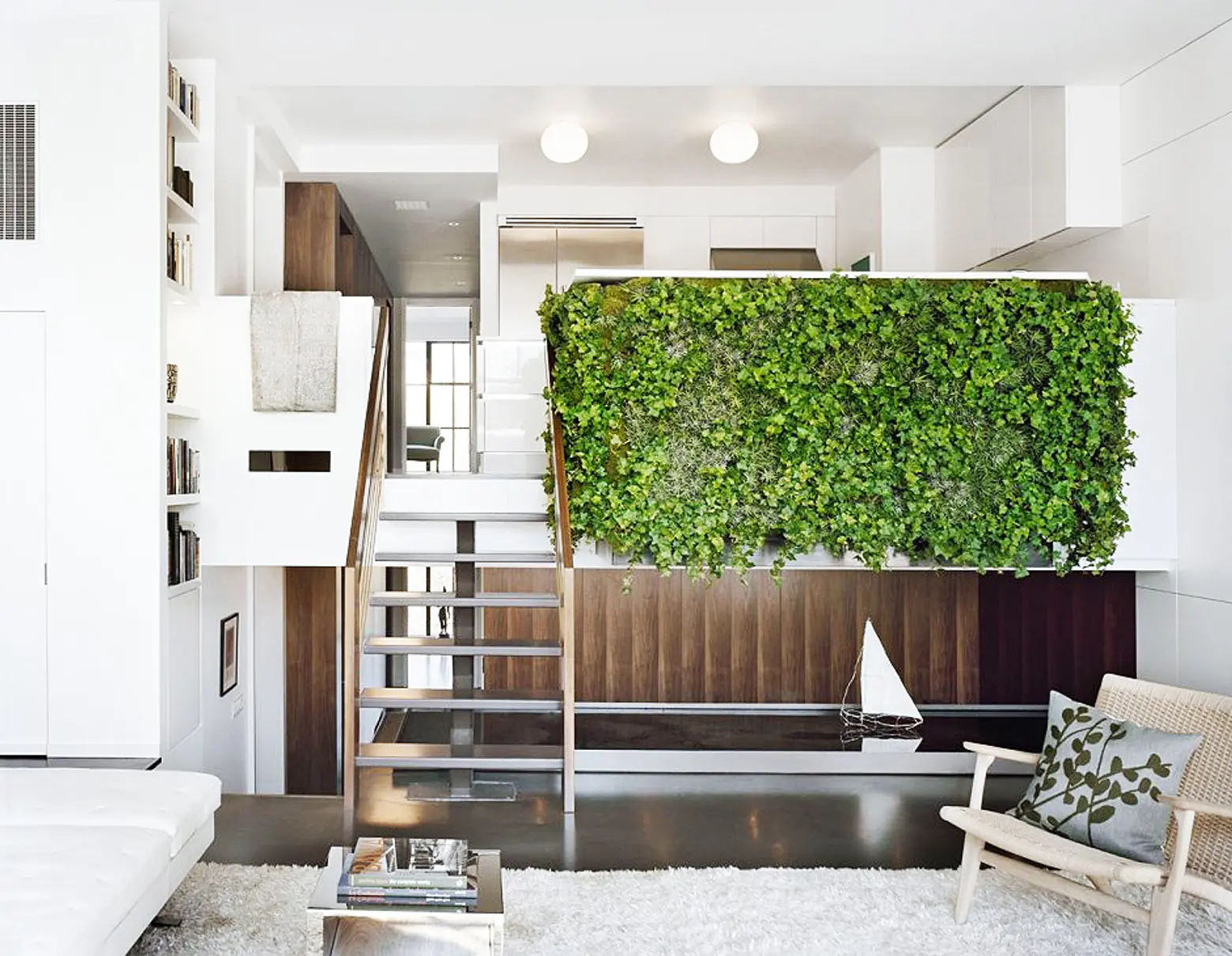 The green wall at the 7th Street Residence designed by Pulltab Design puts our few measly house plants to shame. The custom-made garden wall was installed as part of an apartment renovation to be a focal point of the home, as well as to give the contemporary space a mysterious quality. A shallow reflecting pool sits under the vertically planted wall and serves as a landing pad for water droplets that fall from the wall's concealed irrigation system. Additionally, the pool, fabricated from folded steel sheets and complete with swimming goldfish, adds a calming water element to the living room.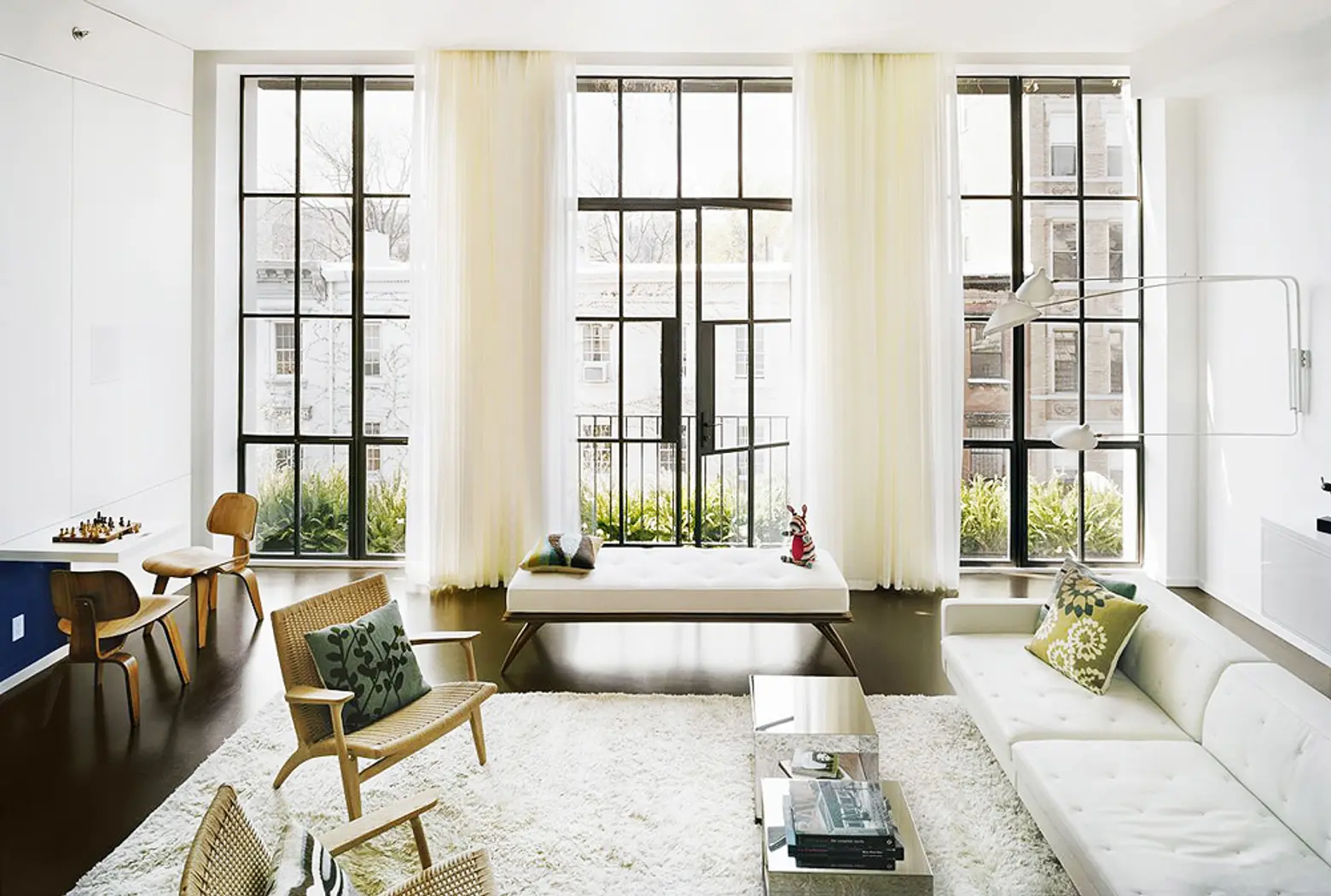 Pulltab was retained by the homeowners of this East Village duplex to renovate the 2,400-square-foot space, incorporating creative architectural additions and thoughtfully selected freestanding furniture and lighting. A cantilevered dining "pod" was added to increase the size of the kitchen, which holds the green wall on its outside. The designers chose materials like American black walnut, stained concrete, bronze, and steel and utilized modern finishes such as hand-applied active patinas, true pigment paints, and high-gloss lacquer surfaces. The result is a sleek, yet warm home for this family of four.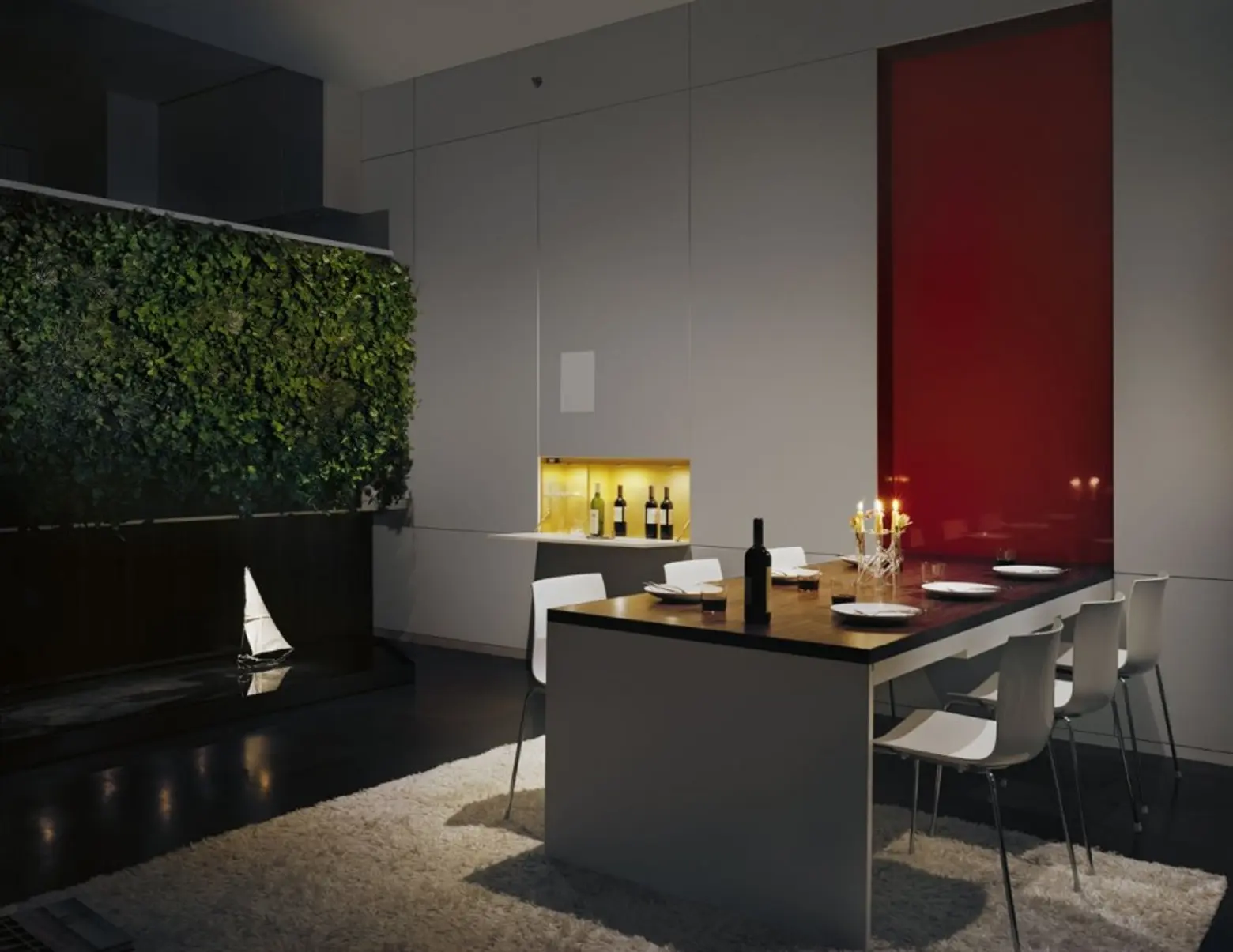 On the east wall of the living space is a double-height panel system, made of painted furniture-grade plywood with custom-routed hand pulls. Behind the doors are a chess table, eight-foot-ling Claro dining table, and fold-down illuminated bar with glass shelving. Each of these panels is backed by a different bright primary color– orange, yellow, and blue– inspired by Piet Mondrian's composition paintings.
Check out more stunning photos of the 7th Street Residence in our gallery, and explore more of Pulltab's creations here.
[Related: Live Out Your Childhood Fantasies in This East Village Home with a Metal Slide]
Photos courtesy of Pulltab Design