Frank Gehry's Decade-Old Design for the WTC Performing Arts Center Gets Dumped by Officials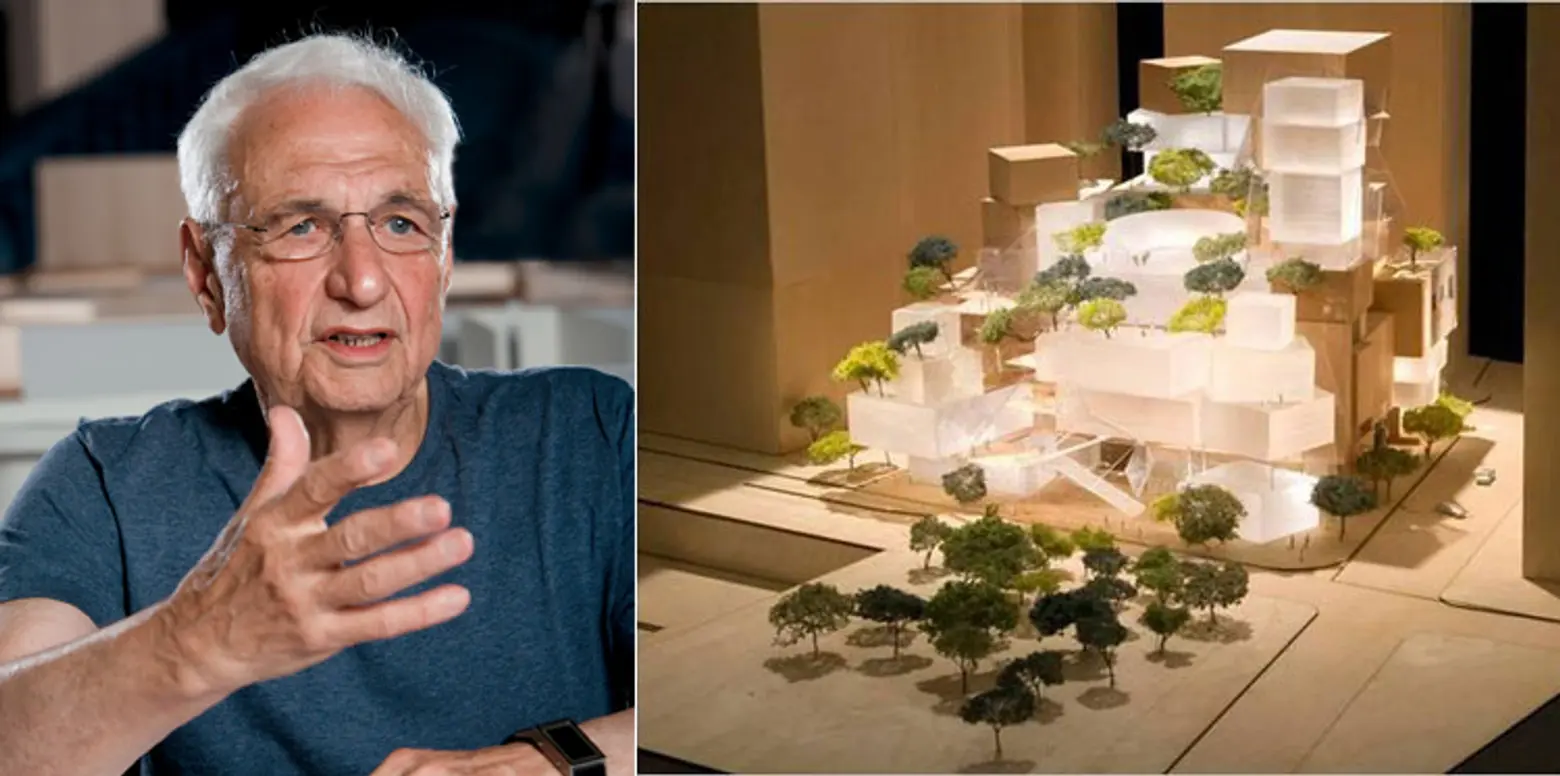 Frank Gehry continues to fall out of favor with New Yorkers as execs of the Performing Arts Center at the World Trade Center have officially shelved the starchitect's design planned for Ground Zero. Gehry drew up plans for the art center over a decade ago and very few moves were made to bring the project to fruition—in part due to stalled fund-raising and delays to the construction of the transit hub which sits under site. The snub, which actually wasn't communicated to the architect directly, seems to not have affected him much, but he had some choice words directed towards the board's president, Maggie Boepple.
Image via Top Design Architecture
"She says I build models," he said to the New York Times. "She doesn't have a clue as to what I do or how I do it. It's fine…They should do what they want. I don't want to go where I'm not wanted."
Gehry's scrapped design features the usual jumble of non-uniform volumes that's become so synonymous with the architect's signature style. The choice to ditch the design is probably a good one given the many changes the World Trade Center site as a whole has seen since plans were first announced. To that end, the board is also looking at other centers that have found success for inspiration, including the Brooklyn Academy of Music and Lincoln Center.
"We're in the process of selecting a new architect," said John E. Zuccotti, the real estate developer who is the chairman of the arts center's board, to the New York Times. "Three architectural firms are being considered."
The center is expected to cost $400 million, and fund-raising efforts will move full steam ahead once new board members are announced this month. The project will also receive $100 million in federal funds from the Lower Manhattan Development Corporation, which oversees the former World Trade Center site. Currently, the area reserved for the center is occupied by the temporary PATH station. Before works can even begin, the station will need to be dismantled, and this isn't expected until 2016.
[Via NYT]
Lead Image © Gehry Partners, LLP