First look at the glassy rooftop addition Bjarke Ingels is planning for the Lord & Taylor building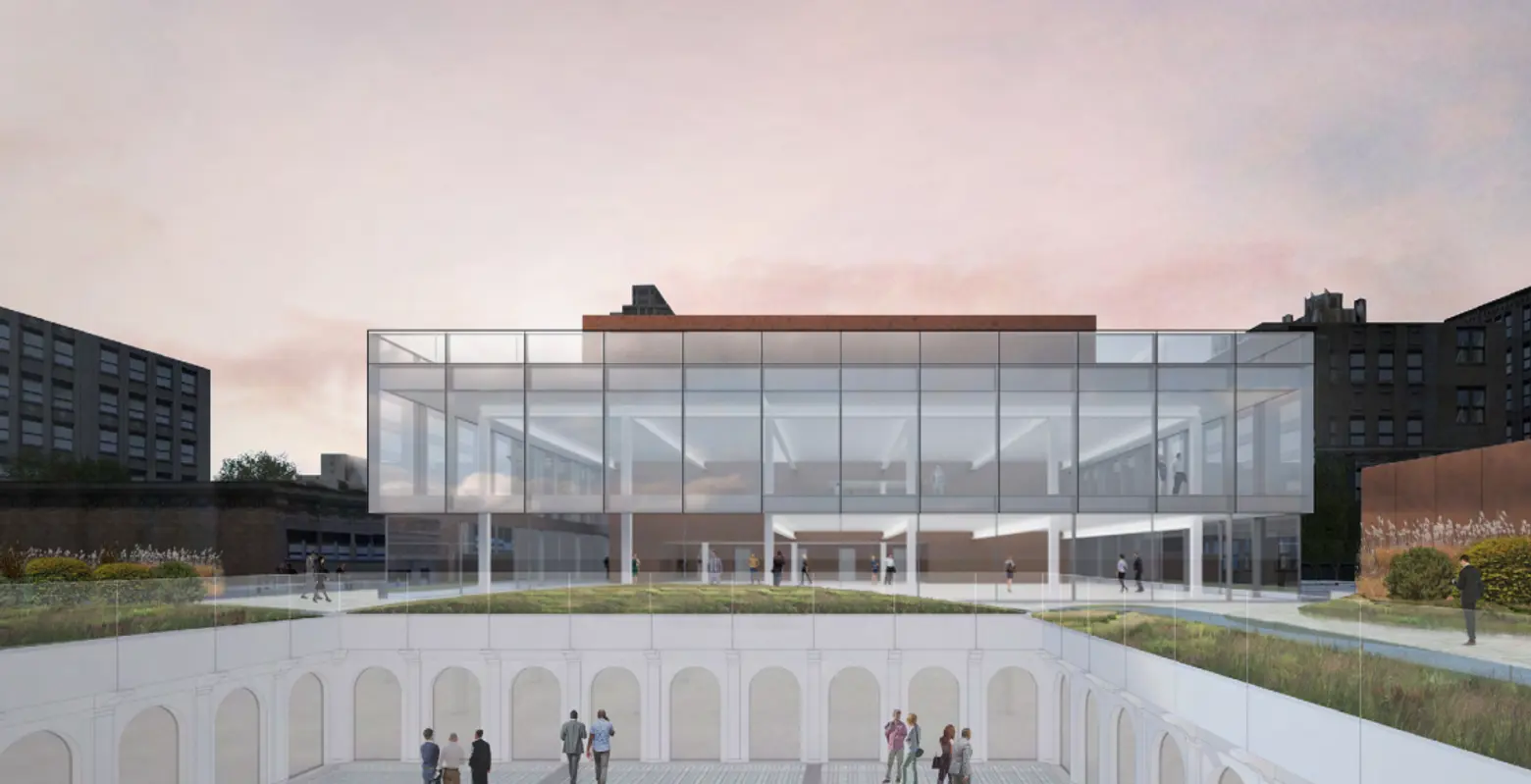 As 6sqft reported earlier this month, Bjarke Ingels' restoration of the landmarked Lord & Taylor building won't alter the design of the original structure all that much. But one major update the Bjarke Ingels Group will bring to the 104-year Fifth Avenue department store includes a new roof terrace with multi-use areas and a glassy courtyard. The firm's proposal, set to be presented to the Landmarks Preservation Commission on Tuesday, reveals a new rendering of the rooftop as well as plans to change the iconic store's signage.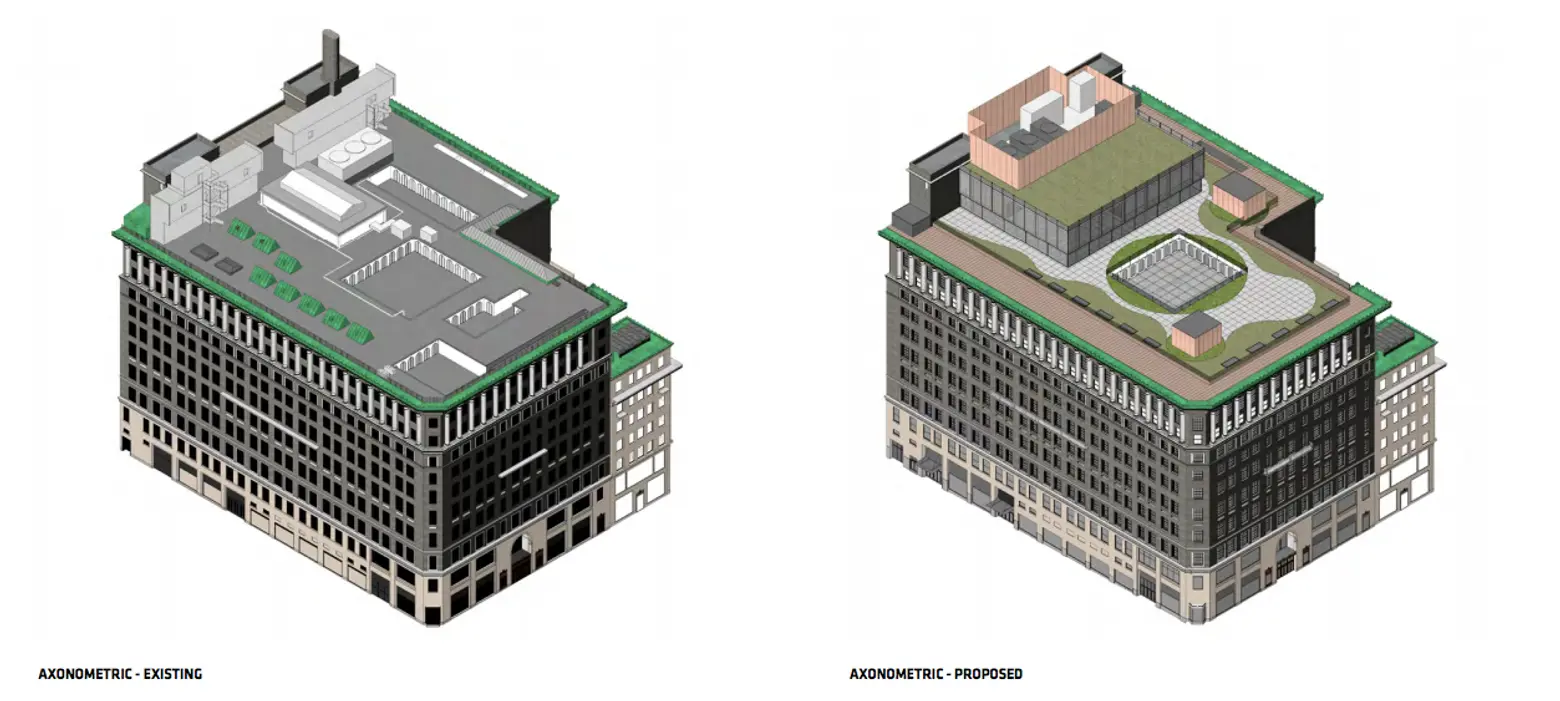 WeWork, who tapped Ingels in May as the company's Chief Architect, bought the building last year for $850 million, with plans to make it its new global headquarters.  While the sale was meant to keep Lord & Taylor financially afloat, the company was unable to maintain profitability and will remain open only through this holiday season.
As new renderings of the rooftop show, the addition will be made of glass and elevated above a common area. The terrace will be able to hold events and also serve as private space for WeWork employees, as well as hold events.

Another slightly significant change includes the building's signage. In the same spot as the current "Lord & Taylor" marquee, a rendering shows a new sign that says "Do What You Love," but will ultimately read what the tenant requests. The font and location of the new sign are subject to change and must be reviewed by the LPC.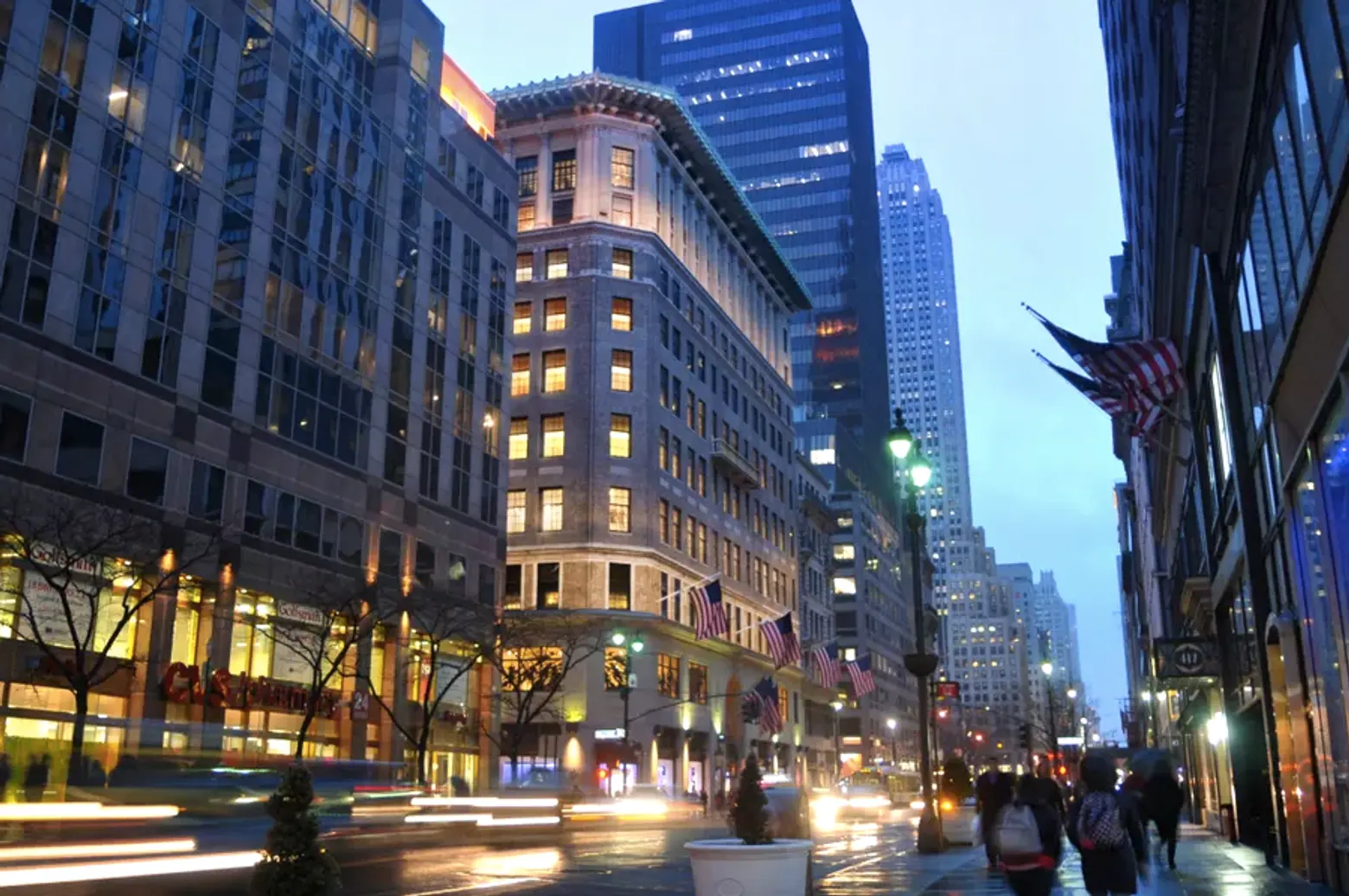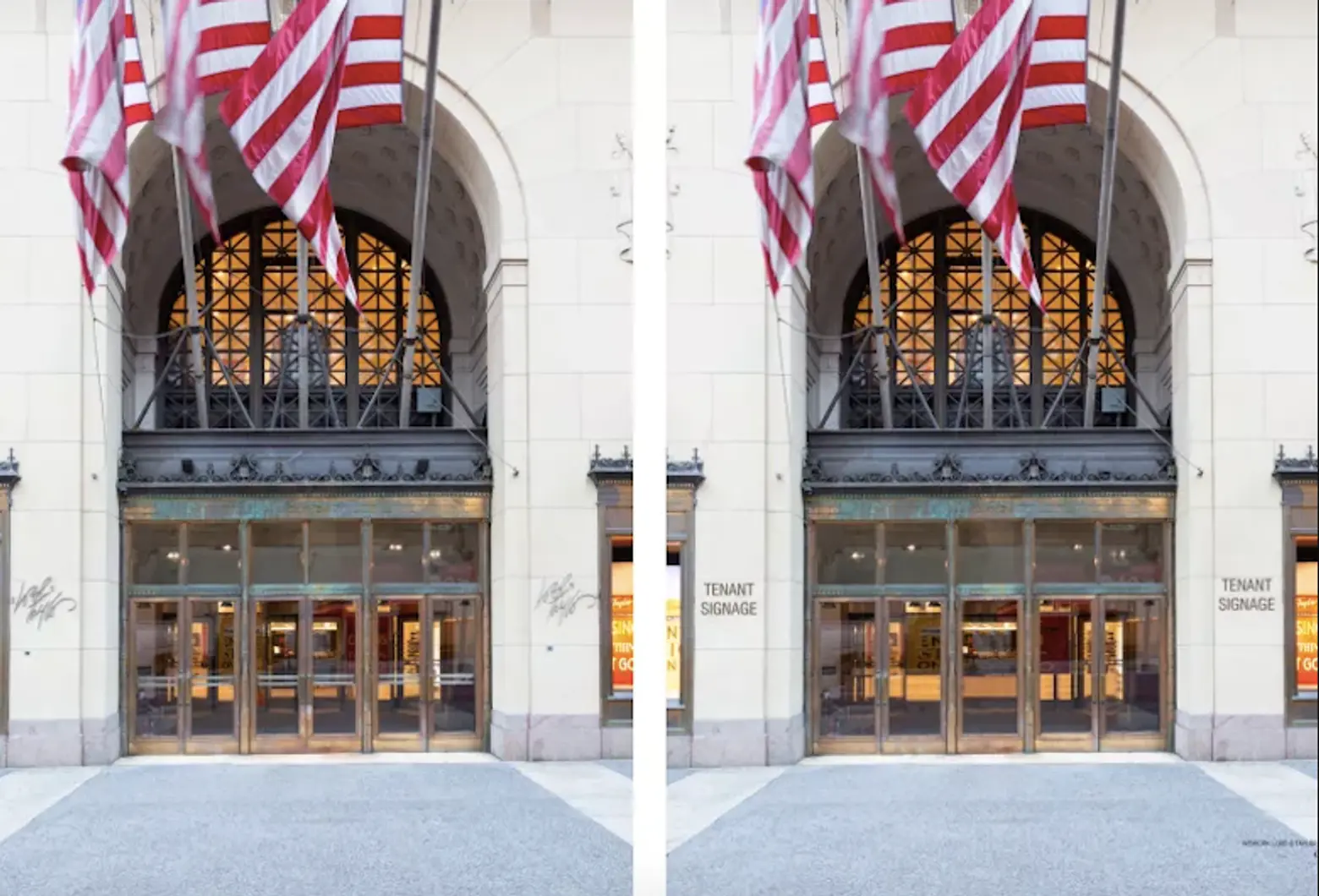 BIG's restoration plan includes reconfiguring the ground floor, installing canopies, replacing signage, creating new window openings, and more. Brooklyn-based developer LIVWRK and preservation consultant Higgins Quasebarth are working with BIG on the project.
Historic bay windows will be restored to their original size and the entrance will be expanded and made more accessible. Plus, the building's sixth-floor balconies and its exterior will also be restored.
The LPC hearing is scheduled for this Tuesday at 1:30 p.m. Before then, read BIG's full presentation here.
RELATED:
All images via BIG