Dumbo's most photographed block gets 'BIG' upgrade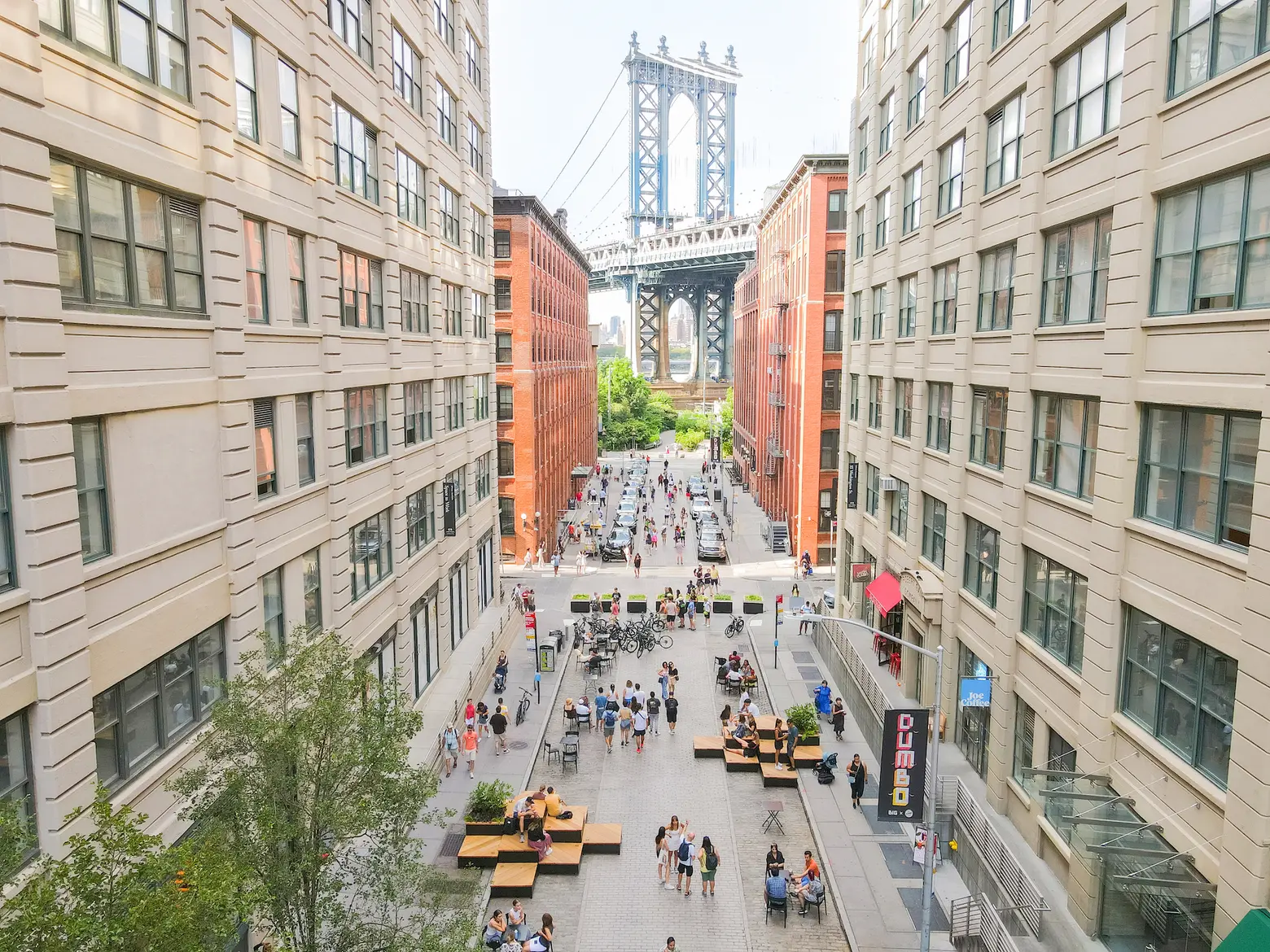 Photos courtesy of Hassan Mokaddam
One of New York City's most photographed blocks got a makeover this week. The Dumbo Improvement District on Thursday unveiled new streetscape furnishings for Washington Street, the iconic stretch of street that perfectly frames the Manhattan Bridge and is a popular spot among tourists. Bjarke Ingels Group designed new modular benches for the street, which is closed to cars during certain hours as part of the city's Open Street program.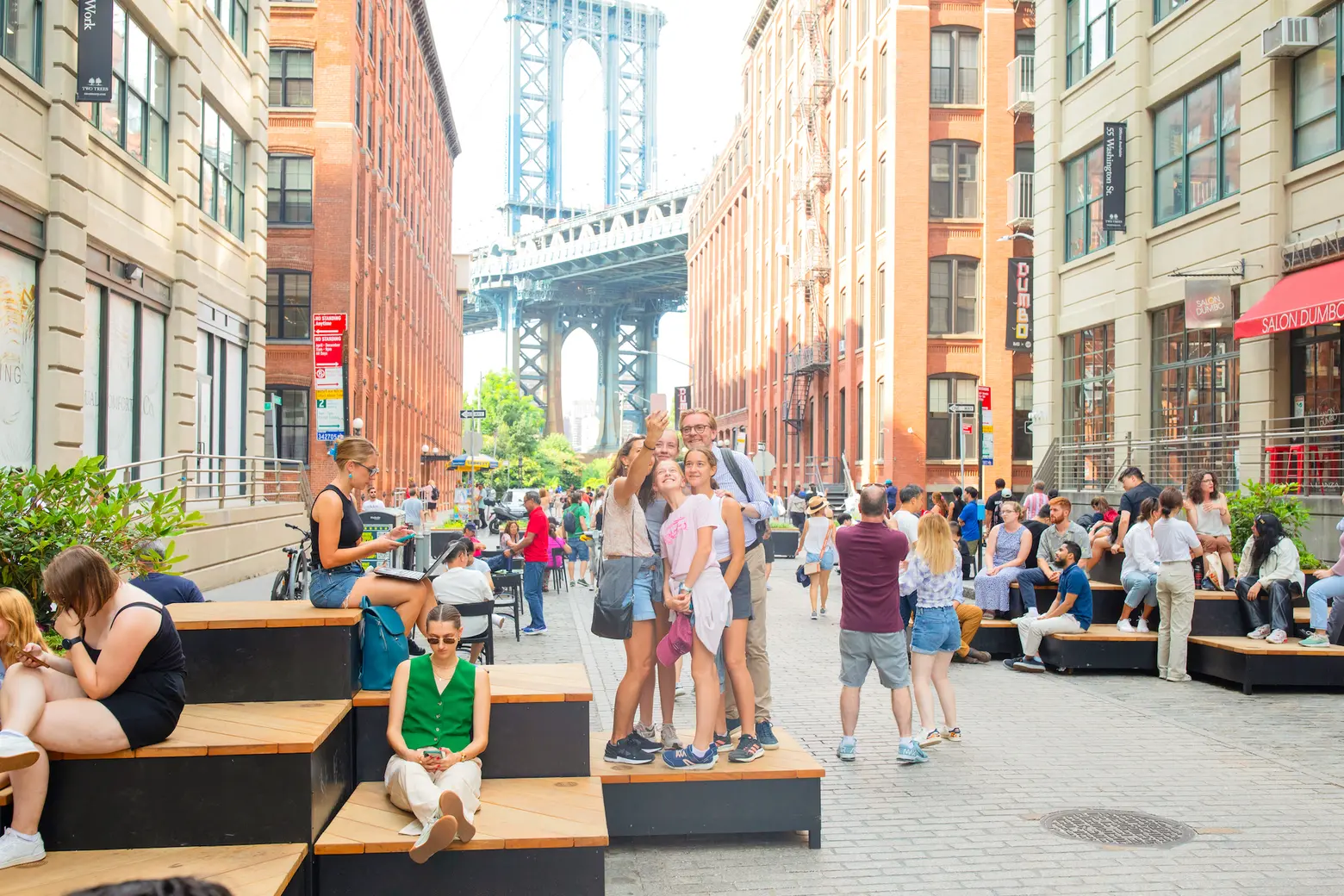 Washington Street has long attracted visitors and locals alike who are looking to get that iconic shot of the bridge (and on a clear day, the Empire State Building) surrounded by Dumbo's cobblestone streets and brick buildings.
"Our design of Washington Street in Dumbo for the Open Streets program aims to turn Brooklyn's most photogenic street into a place for everyone to gather and perform, and to create a sense of community and belonging," Giulia Frittoli, partner at BIG, said.
"Today, Washington Street has become a destination to admire the city's architectural beauty and social diversity, an example of how we can easily transition from car-first to people-first by expanding sidewalks into literal platforms for urban life and wildlife."
The seats were fabricated by DCM, a firm based in the Brooklyn Navy Yard.
"Washington Street is a whole vibe," Alexandria Sica, President of the Dumbo Improvement District, said.
"Now we have a smart, gorgeous design that will draw in visitors and locals alike. Space for a coffee catch-up with a colleague, a game of Uno with your besties, and yes, that perfect shot. We love watching everyone come to Washington Street to celebrate life's moments—from graduations to engagements, quinceaneras to a first trip to NYC."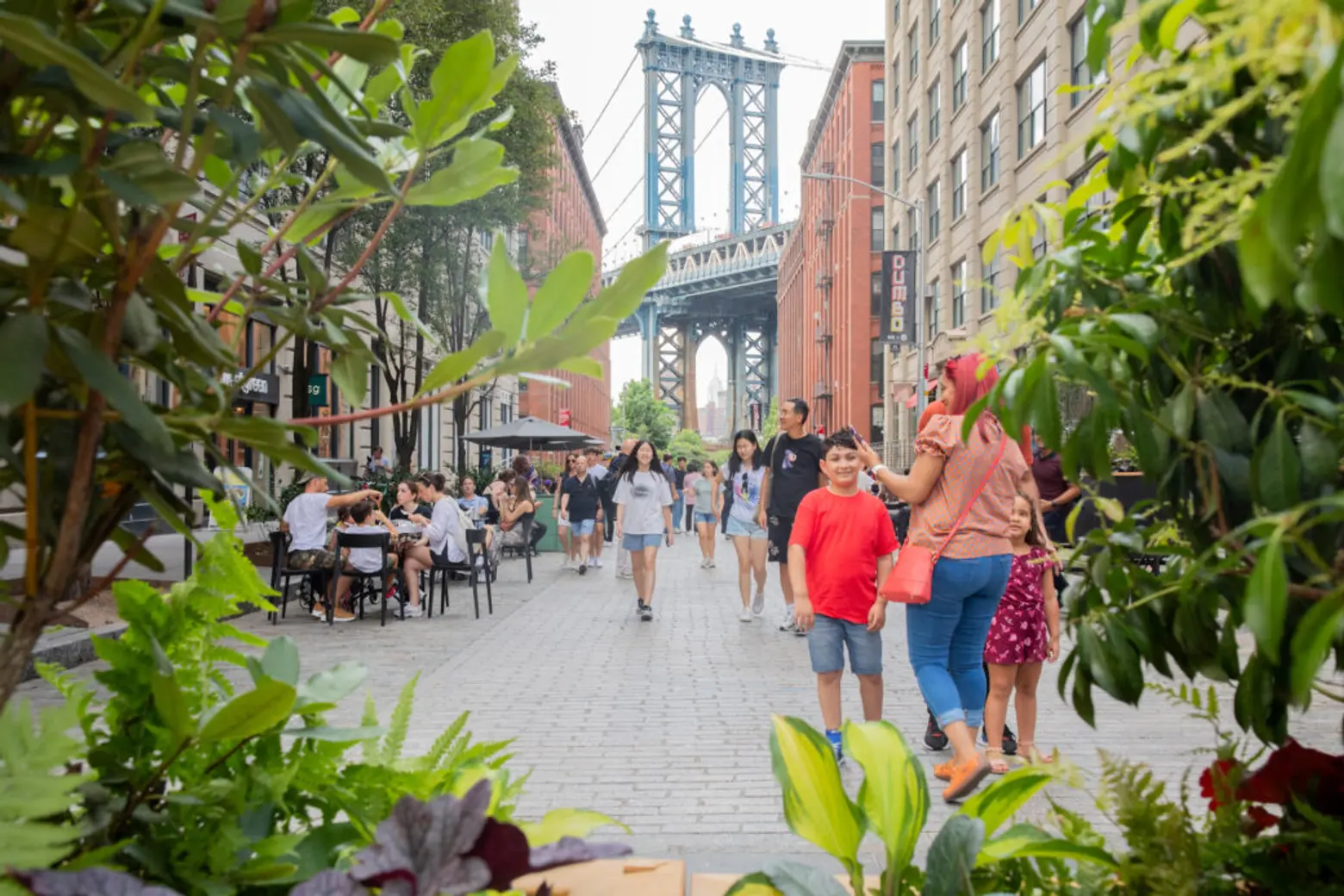 The Dumbo Improvement District hosts free programming on Washington throughout the summer, including The Six Foot Platform, a showcase of artists on Saturdays from 12 p.m. to 6 p.m.
Washington Street is part of the city's Open Street program and is open daily from 11 a.m. to 9 p.m. from April through December.
RELATED:
Photos courtesy of Hassan Mokaddam