Go inside Bjarke Ingels' vibrant new U.S. headquarters in Dumbo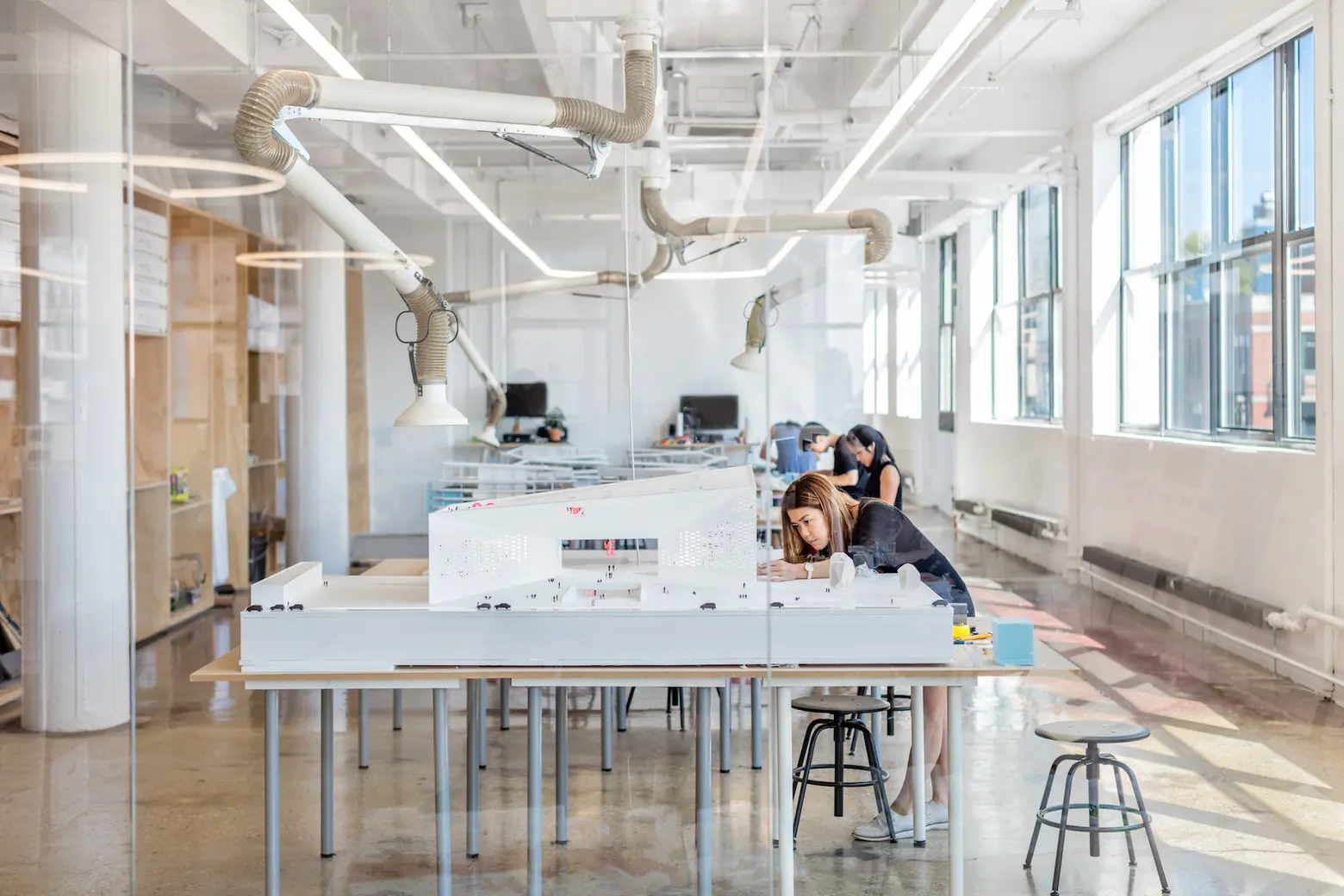 Bjarke Ingels Group has certainly lived up to its moniker BIG, with studios in New York, Copenhagen, and London, 17 partners, more than 500 employees, and roughly 50 projects currently in development. To keep up with this astonishing growth, the 14-year-old firm recently moved its U.S. headquarters to a vibrant new space in Dumbo's 45 Main Street. The 50,000-square-foot office fits 250+ employees and boasts cool features like Brooklyn Bridge views, a private outdoor terrace, chromatized steel doors, and tons of furniture and lighting by Danish brand and BIG collaborator KiBiSi.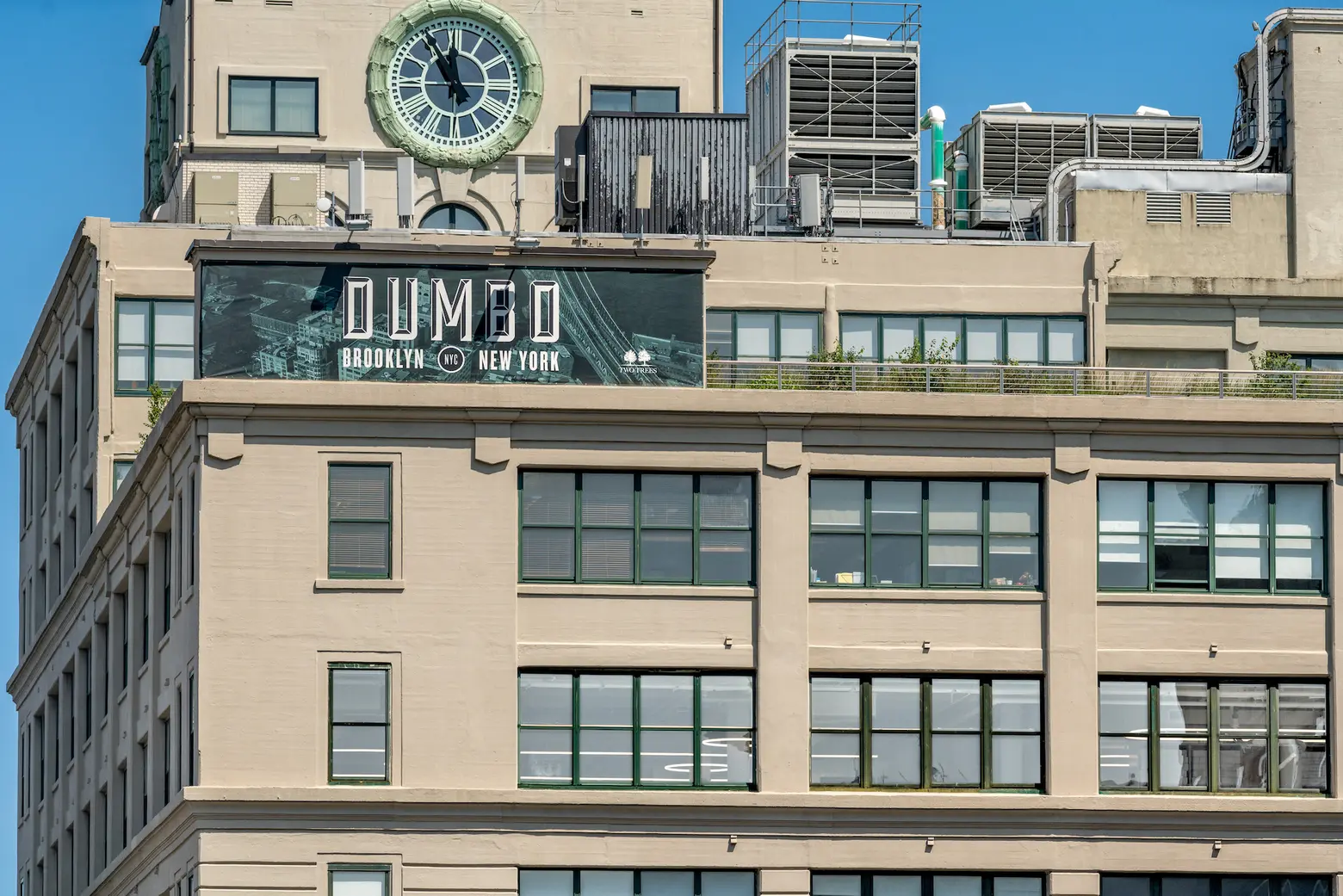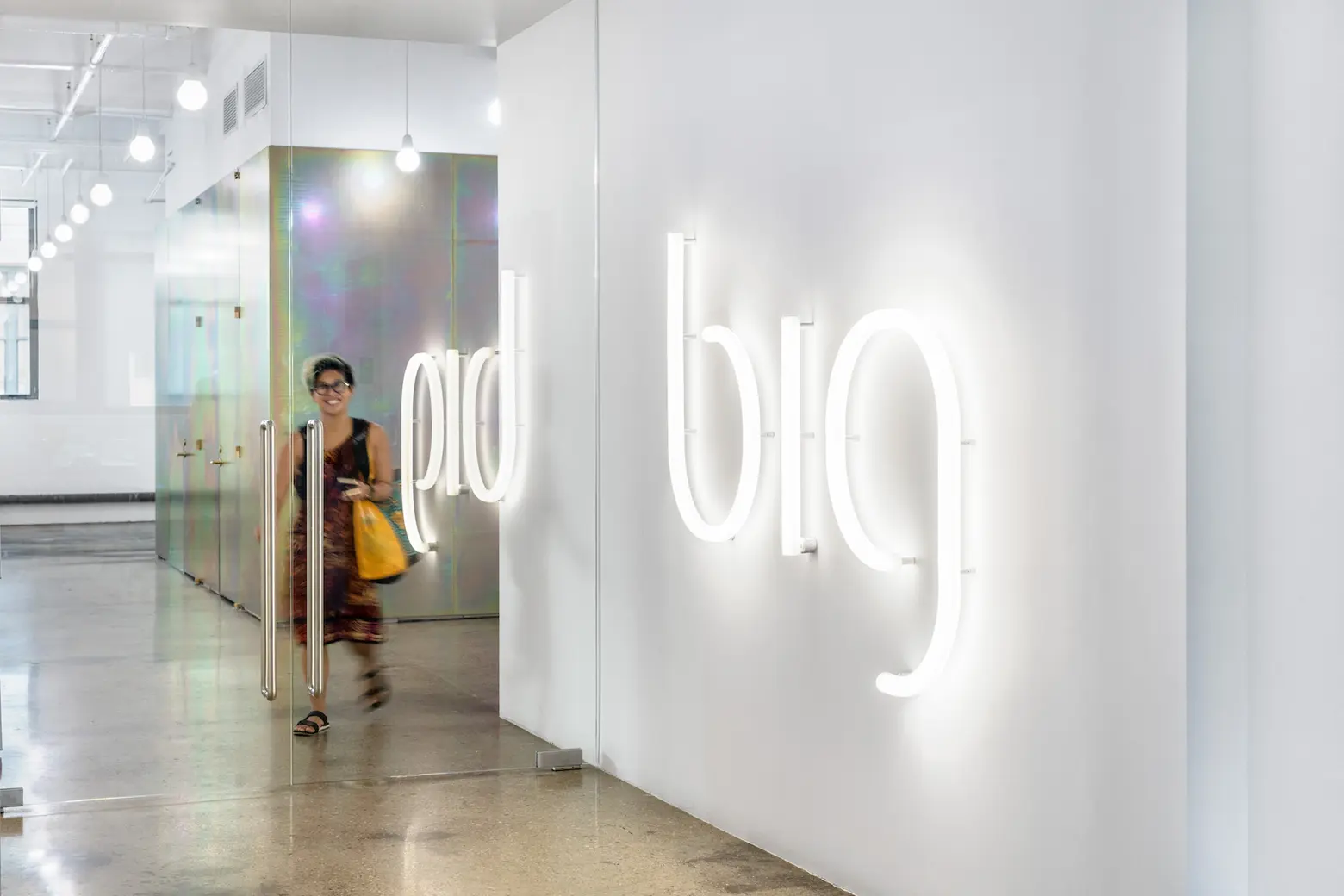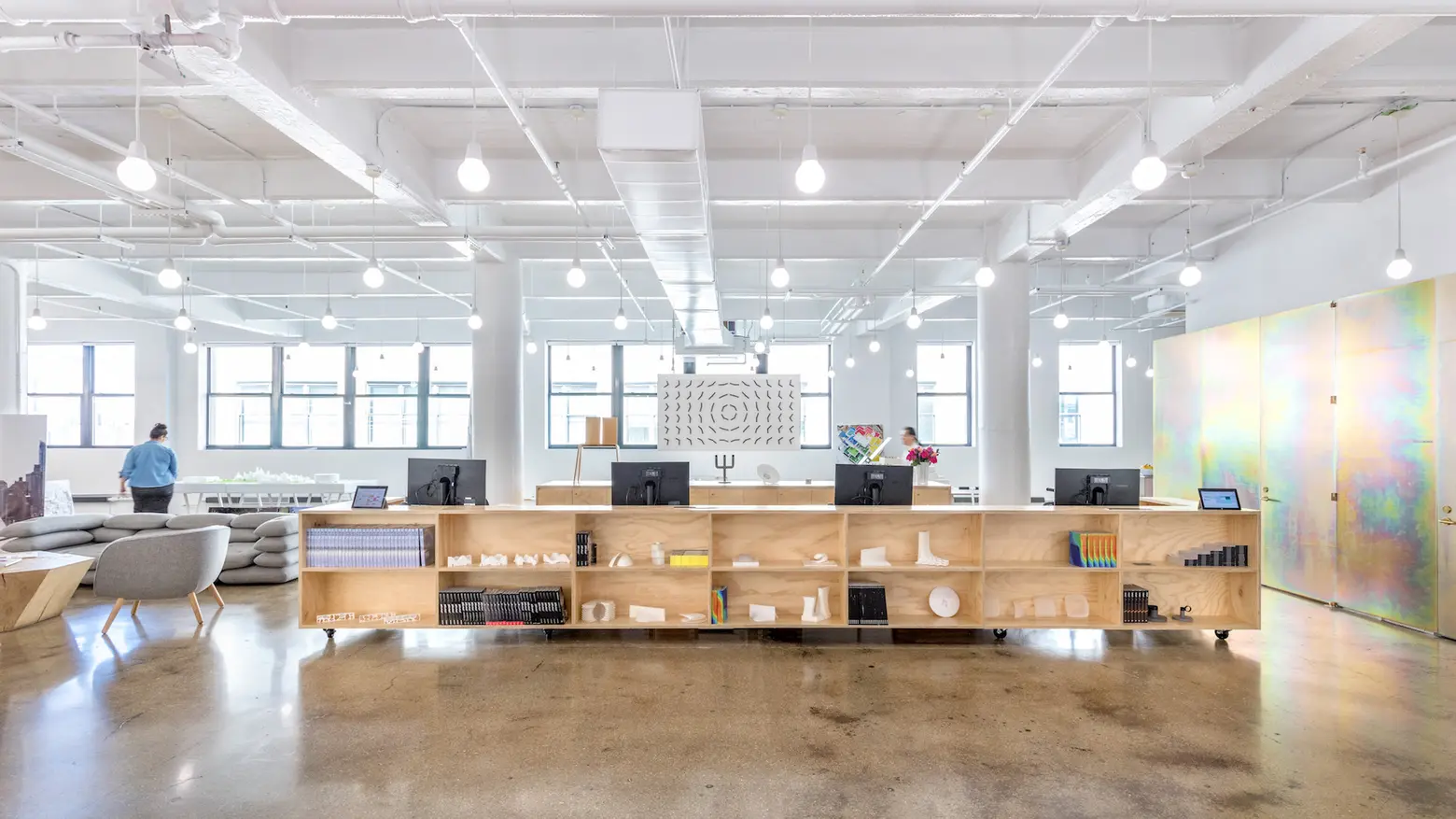 BIG first announced plans to move to Two Trees Management's 45 Main Street in early 2017, a little over a year after Bjarke himself picked up a $4 million penthouse at nearby 205 Water Street. At the time, Bjarke said:
With the majority of my colleagues, myself included, living in Brooklyn and the continuous enhancement of the neighborhood through the expansion of Brooklyn Bridge Park and the Two Trees community, DUMBO is an obvious choice for BIG in NYC. The visual excitement and physical proximity to downtown Manhattan combined with DUMBO's artistic spirit and access to public space feels like our native Copenhagen, making it as Scandimerican as any place I can think of.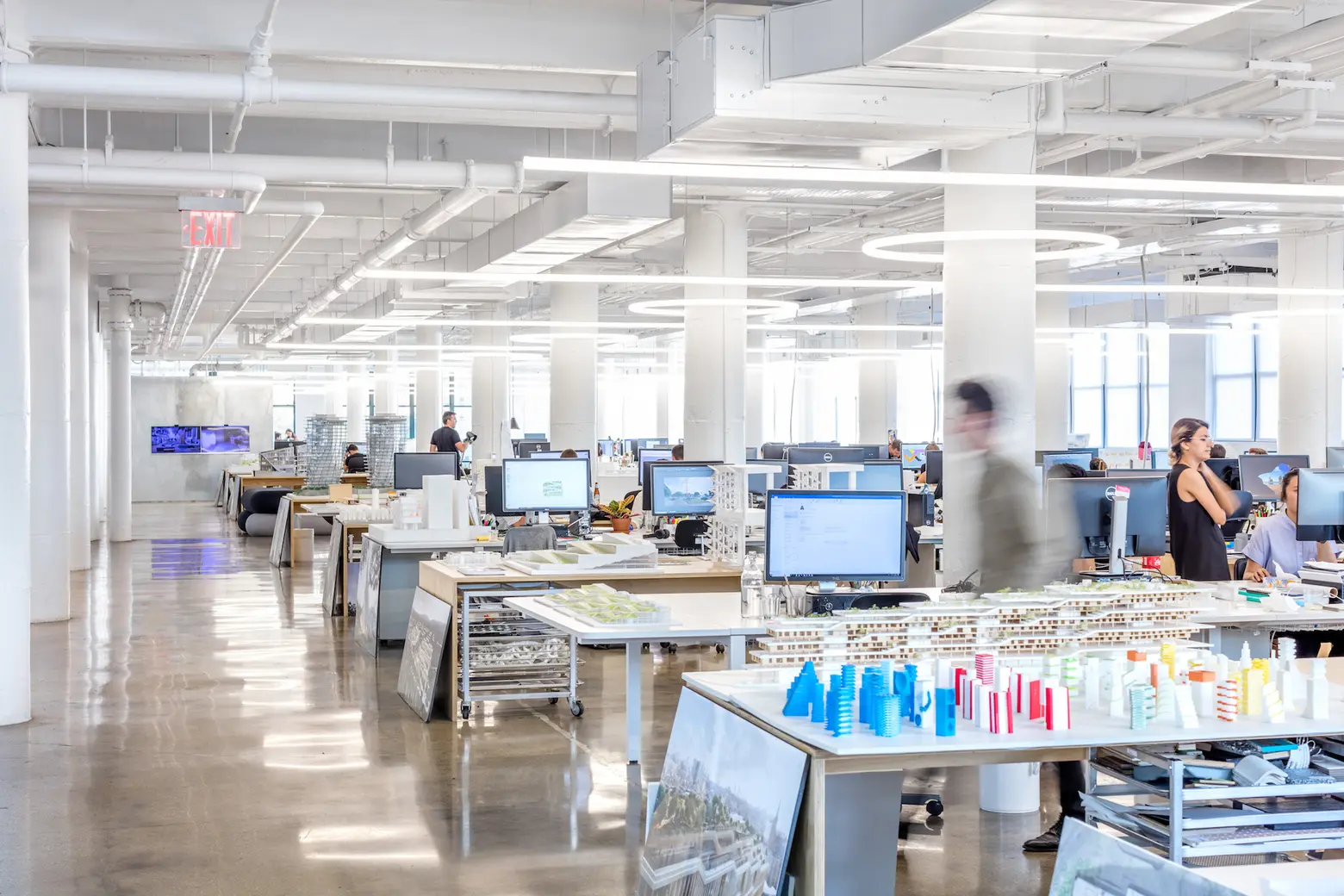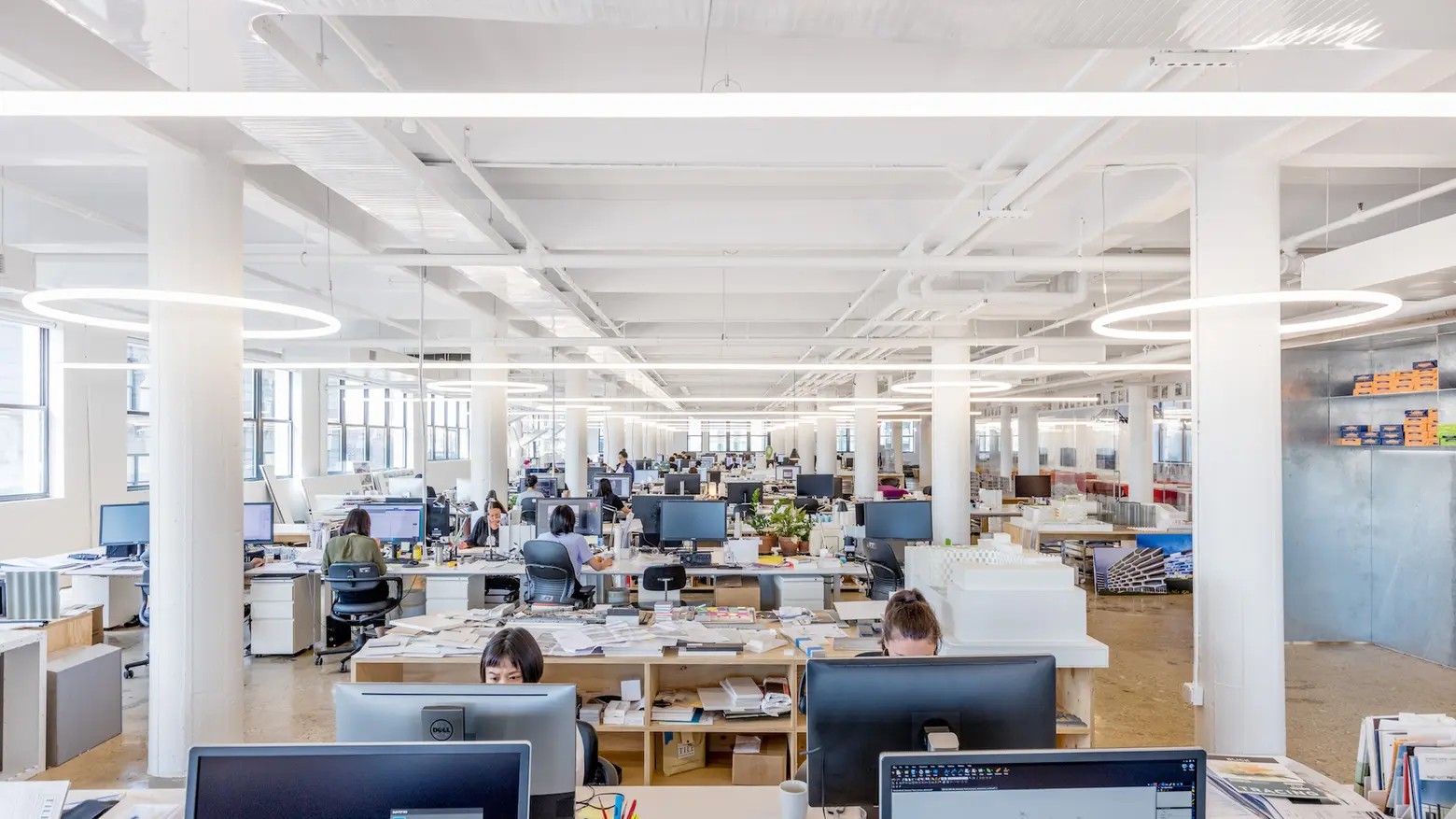 The new space is twice the size of the company's previous FiDi headquarters (it takes up the footprint of a full block-size building) and has allowed the firm's workshop to quadruple in size, with two large fabrication and assembly spaces with woodworking and digital fabrication.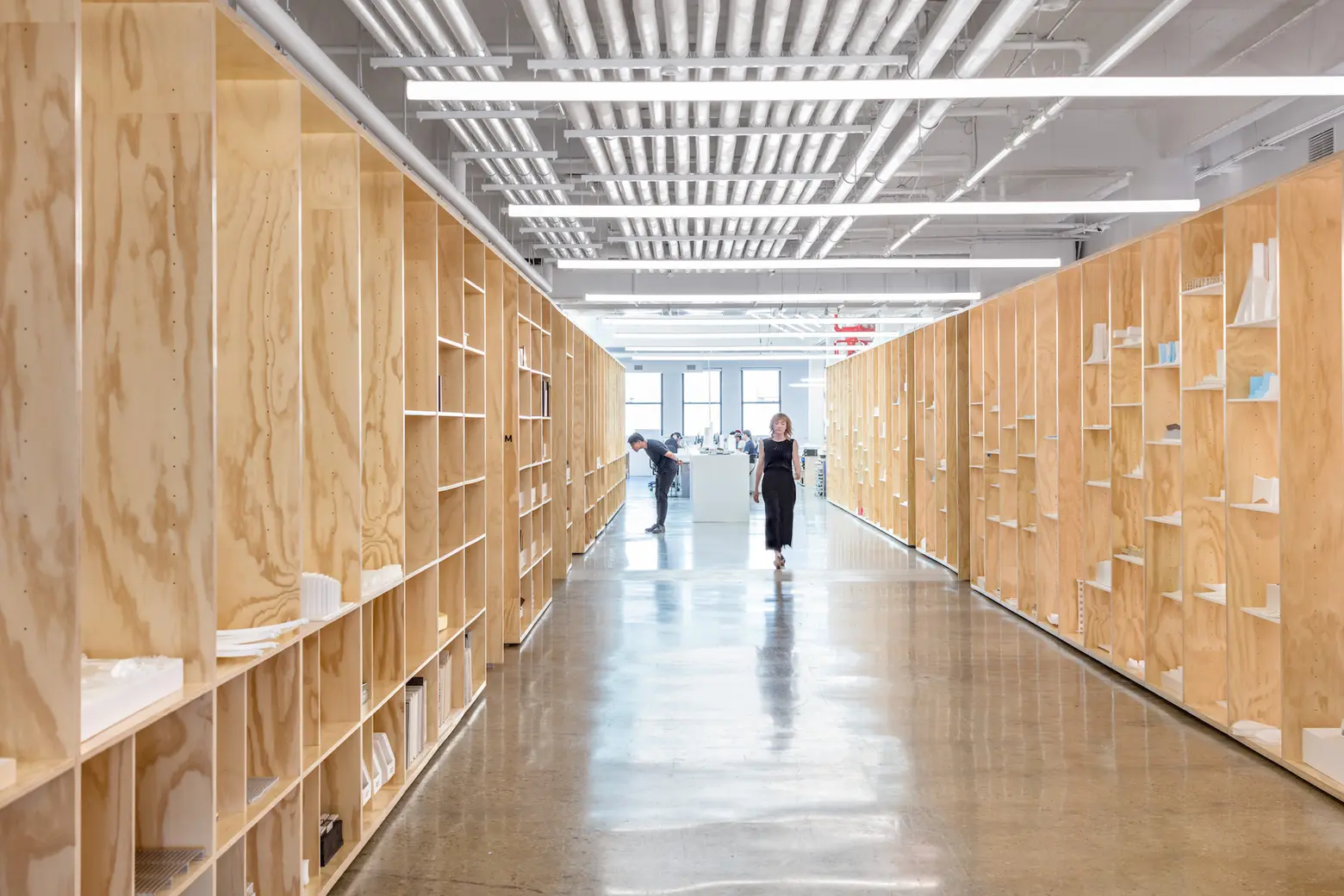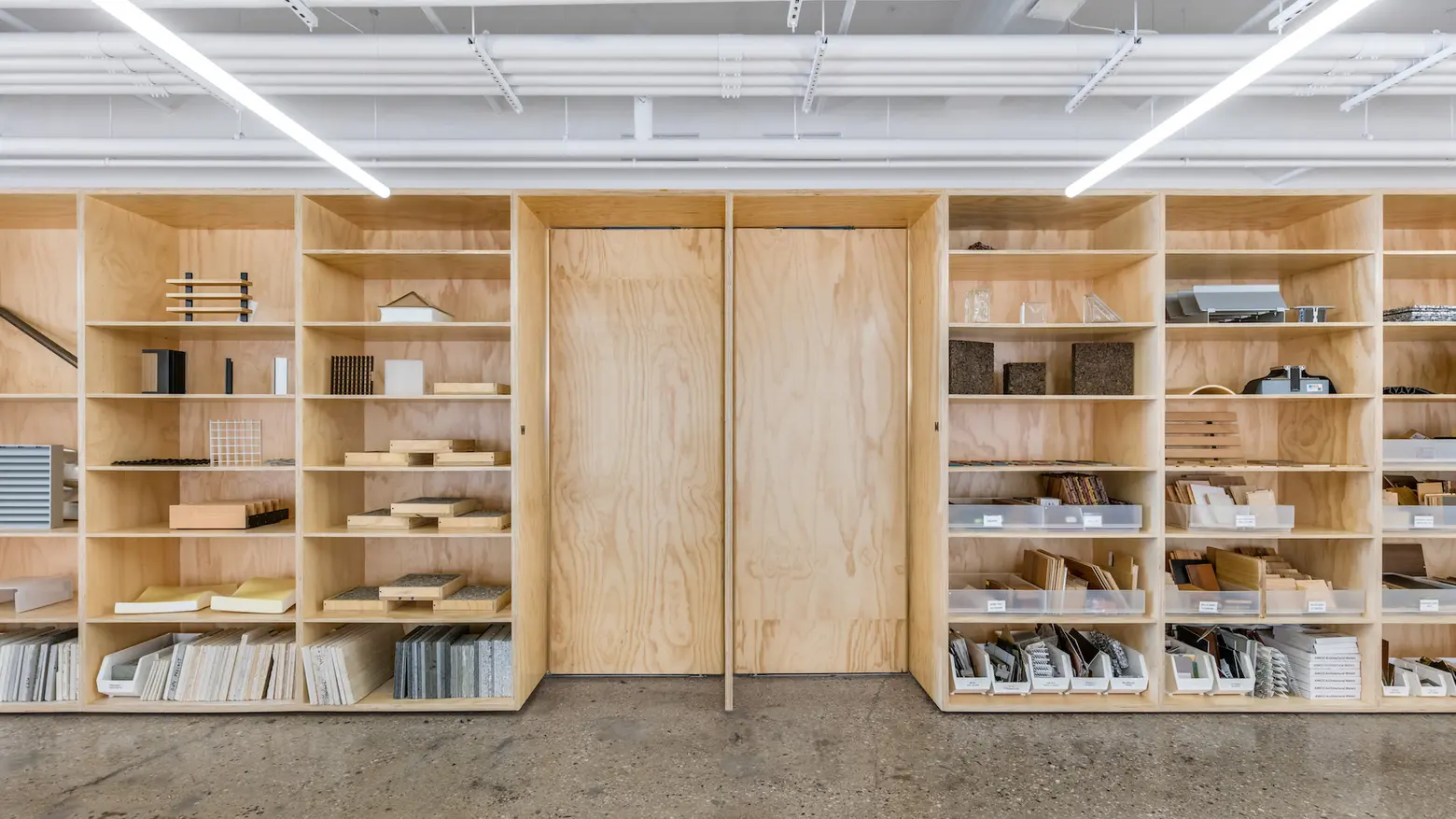 BIG's interiors team undertook a six-month renovation of the space, removing interior walls to allow for an open-plan design, a large room with a skylight to fit the firm's large-scale models and furniture mockups, and a gallery that is "flanked by the studio's library for architectural building samples on one side and exhibition shelves on the other side."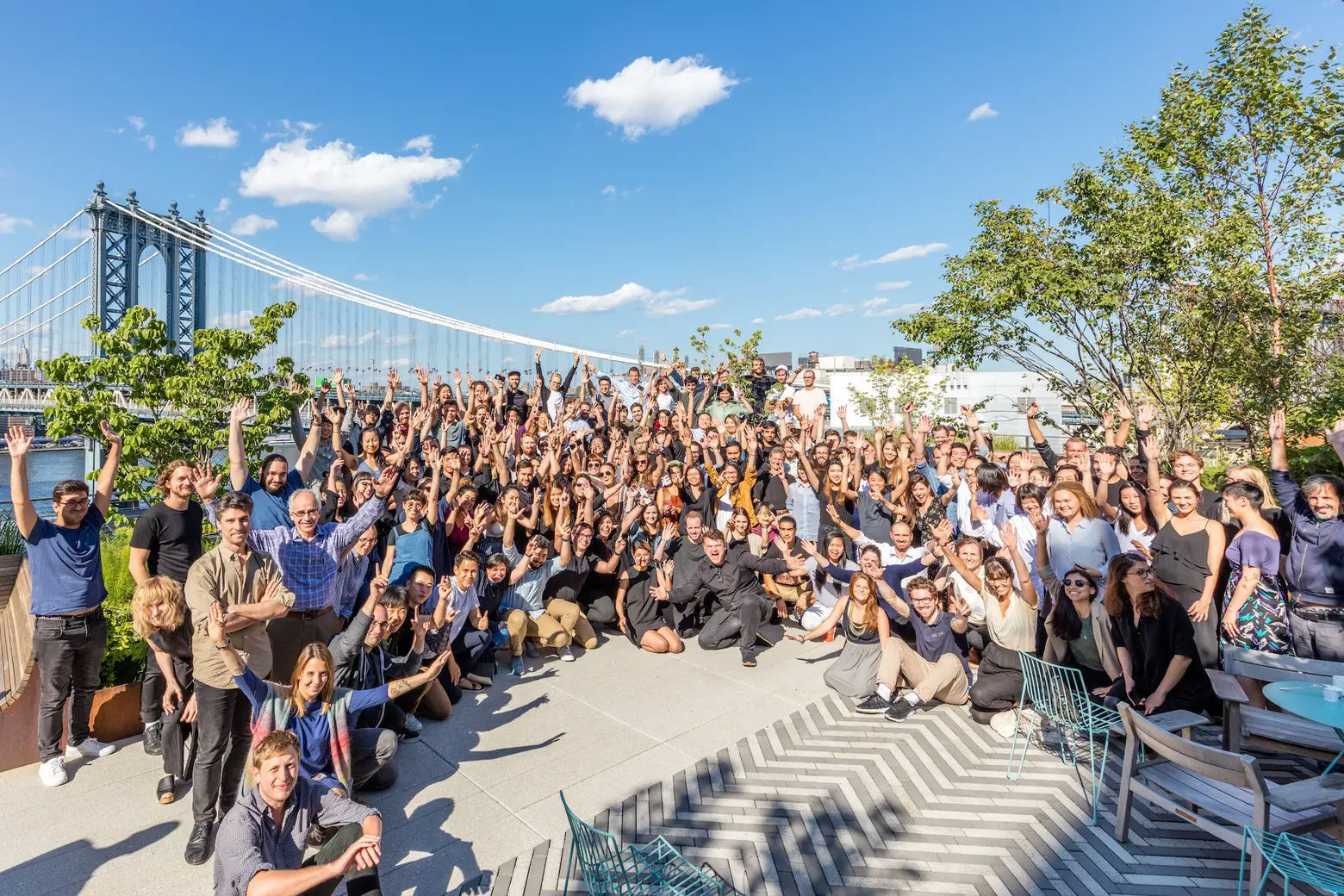 In addition to a private rooftop for meetings and informal staff gatherings, the building also has a 9,500-square-foot, tenant-only rooftop designed by James Corner Field Operations.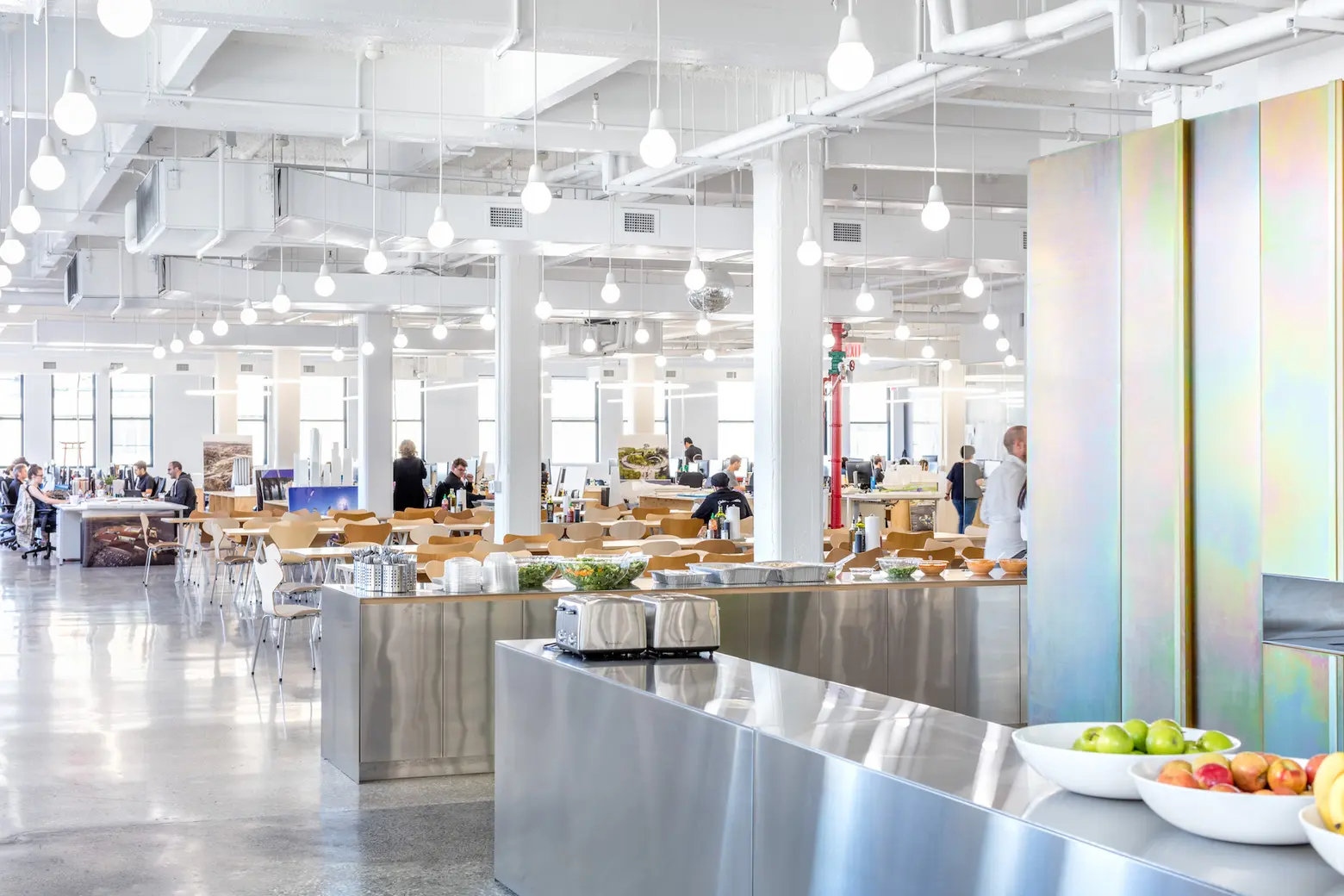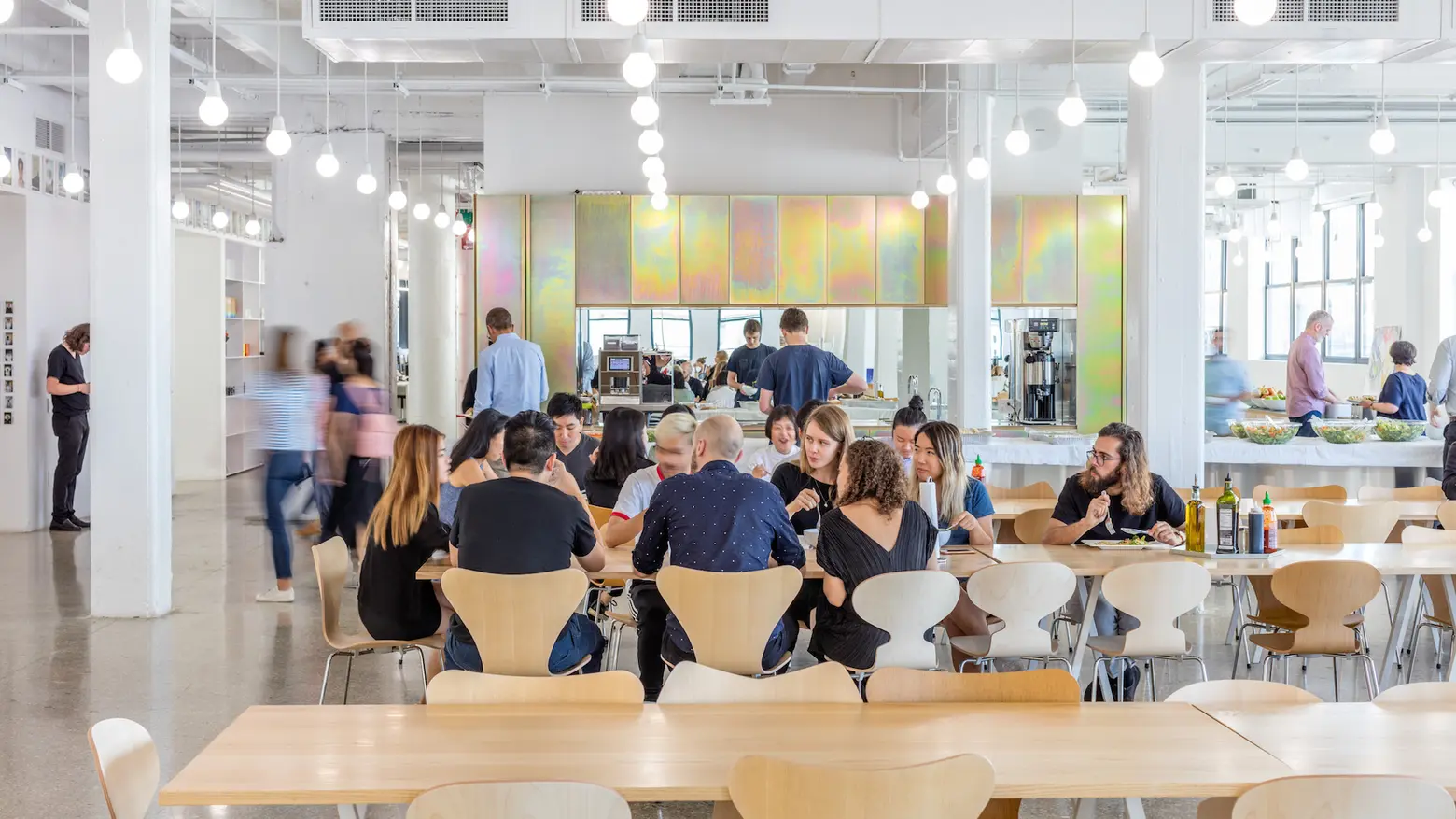 Other communal spaces include a full-sized cafeteria and small tables throughout.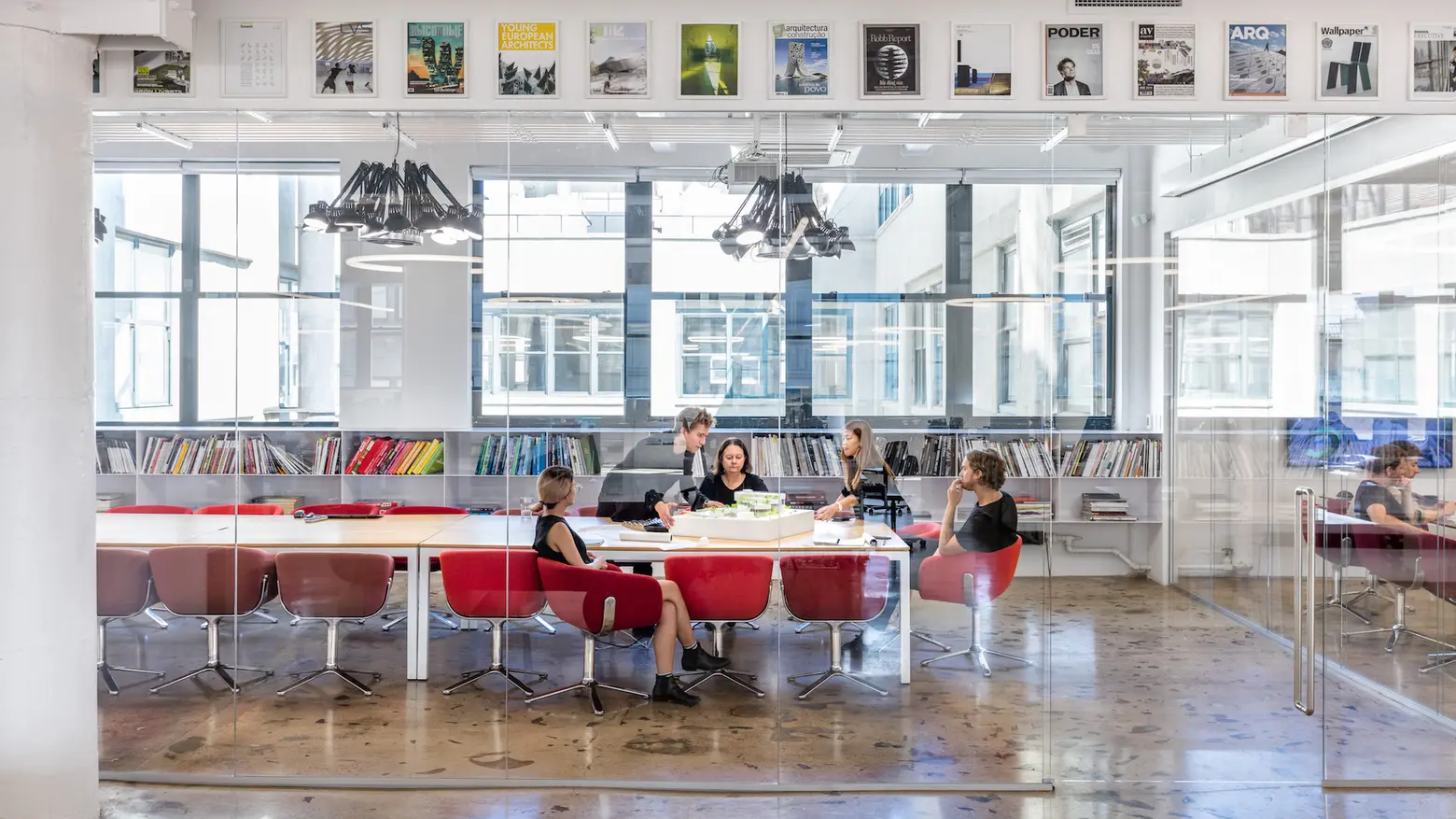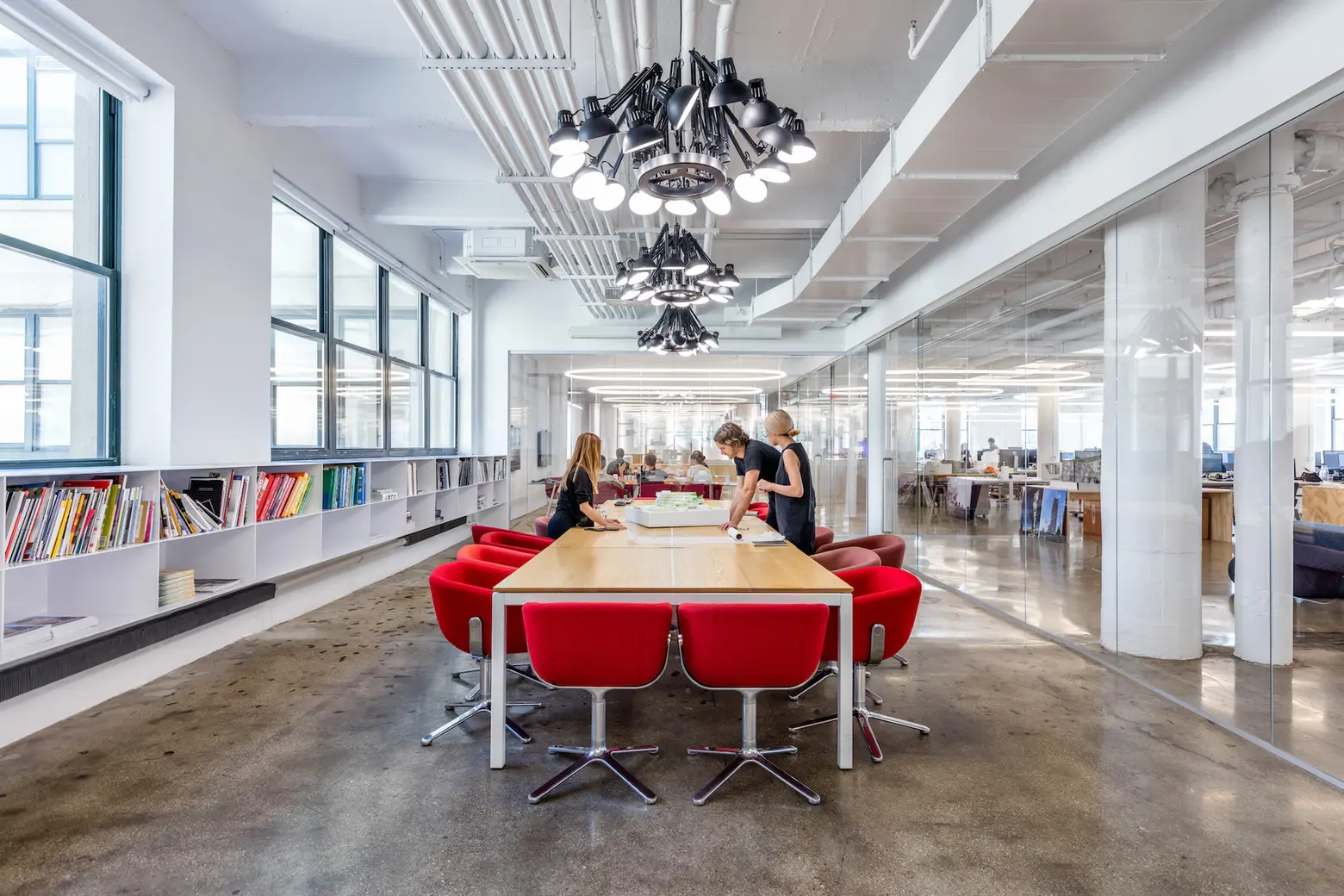 The more formal meeting rooms are enclosed with transparent glass and have "color-coded Scoop chairs with hues spanning Hot to Cold, like the studio's monograph."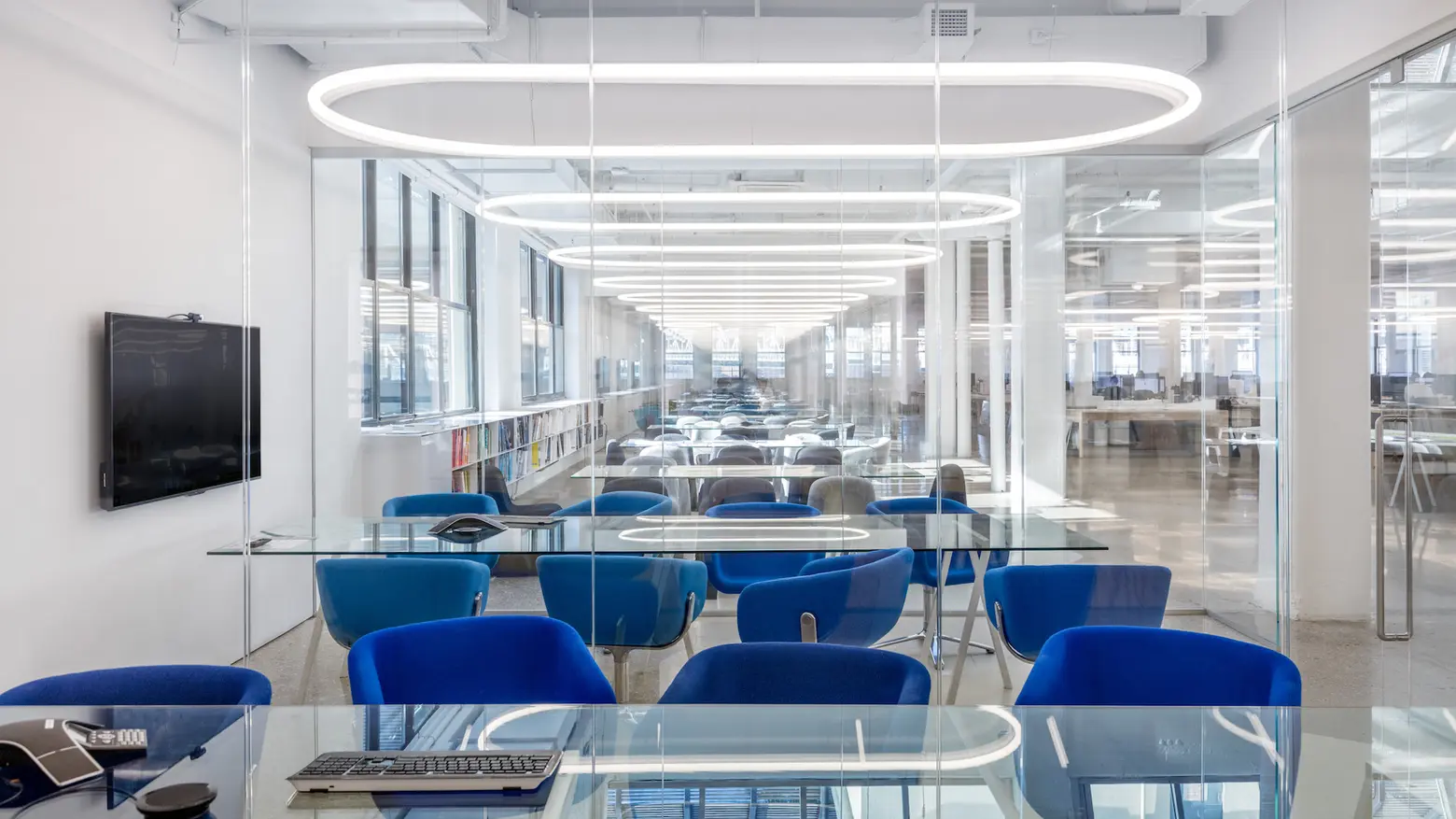 Vibrant but subtle design touches were used throughout to keep the space visually interesting. This includes a combination of three steel finishes–chromatized steel, hot rolled steel, and galvanized steel–and a carefully curated collection of lighting. On the north side of the office, 150 KiBiSi-designed pendant lights hang in a grid; all meeting rooms have larger pill-shaped lights; and around the columns are circle lights by BIG and Artemide.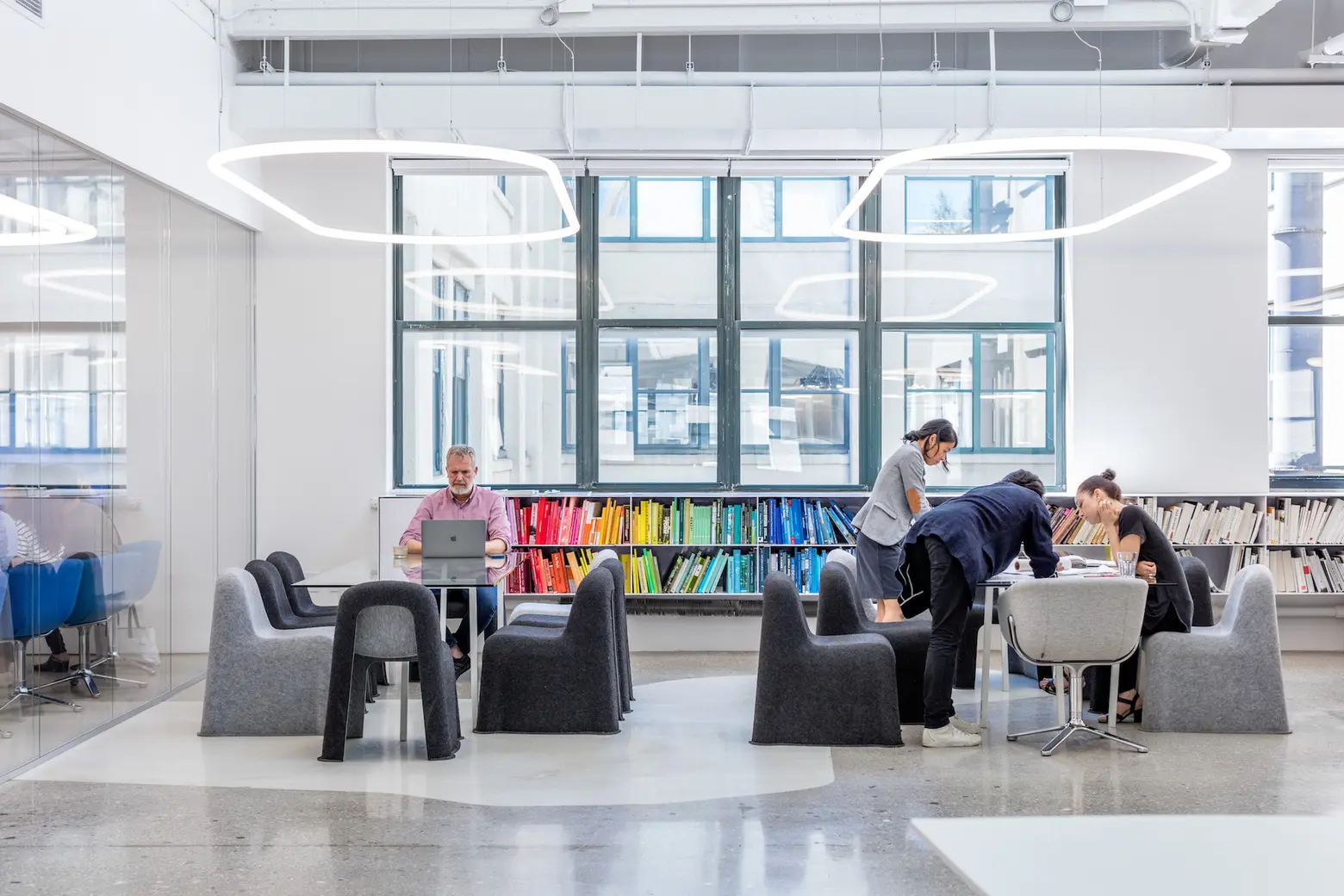 The furniture was also designed by KiBiSi and includes VIA chairs, Roulade couches, Brick sofas, and prototype pill-shaped benches.
All photos by Max Touhey