Soho House's Dumbo location has a new retro rooftop lounge and taco stand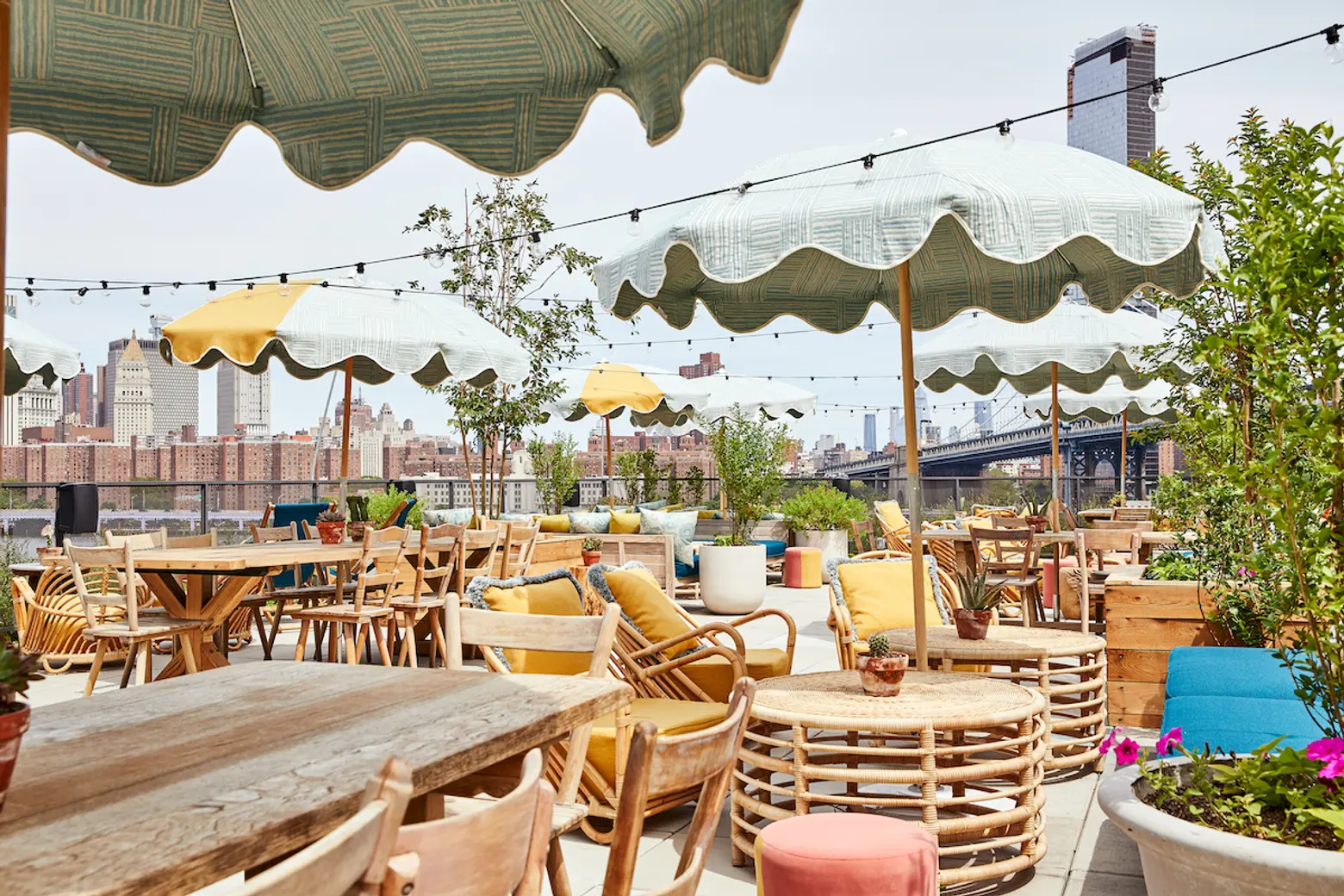 Photo credit: Nico Schinco courtesy of Soho House Dumbo House.
The ever-expanding Soho House brand added a Dumbo, Brooklyn "house" to its collection of exclusive, design-savvy members' club locations in 2018. As Dezeen reports, this summer the hospitality hotspot heats up even more with a new rooftop lounge that features a pop-up taco eatery, Siete. A laid-back retro feel to the decor complements the location's jaw-dropping river and bridge views with bright tropical hues like those used by celebrated Mexican architect Luis Barragán.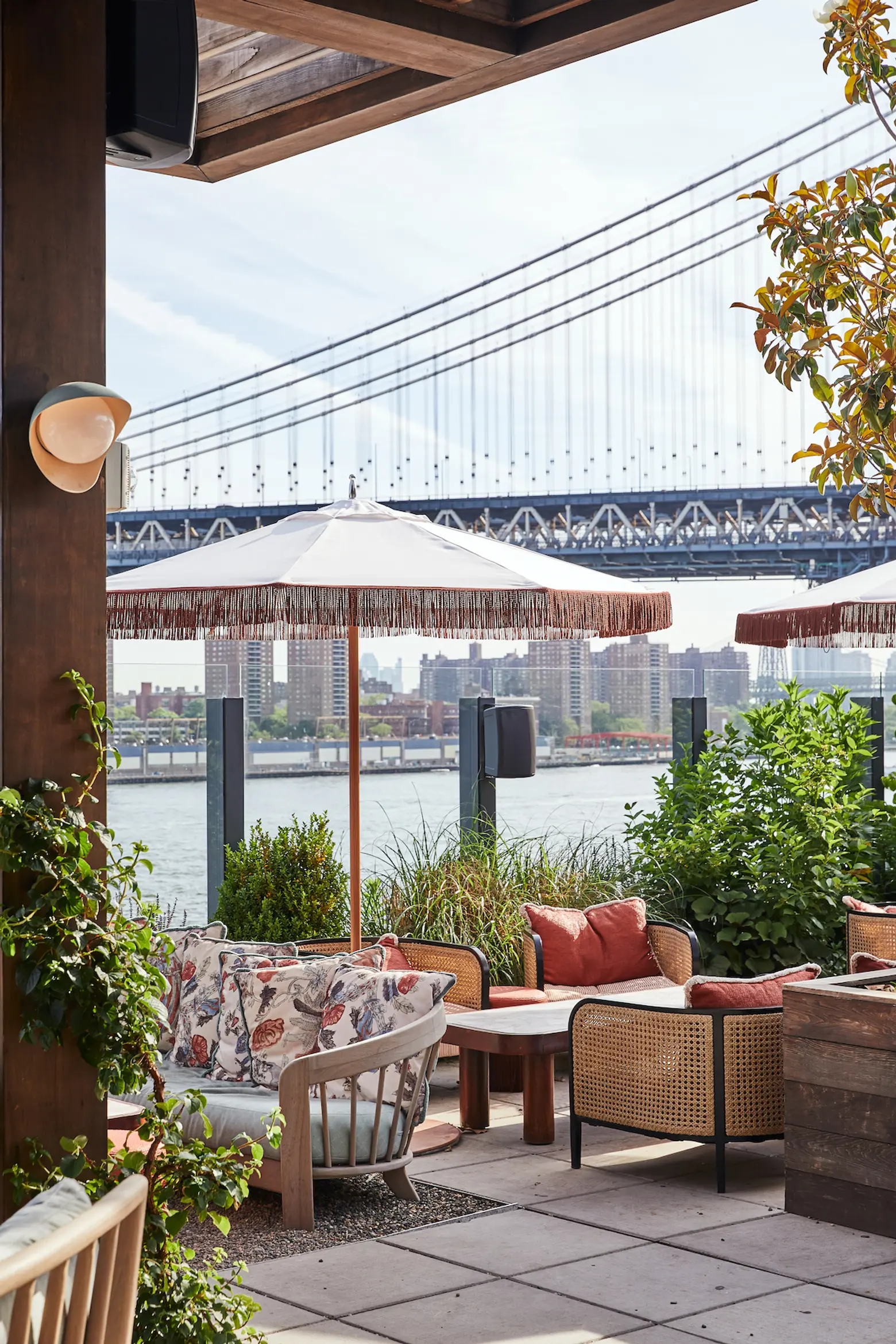 Outdoor territory includes club space with a sun deck, day beds, and a 40-foot pool overlooking the East River, plus a garden terrace offering bar and lounge seating with views of Manhattan and the Brooklyn Bridge.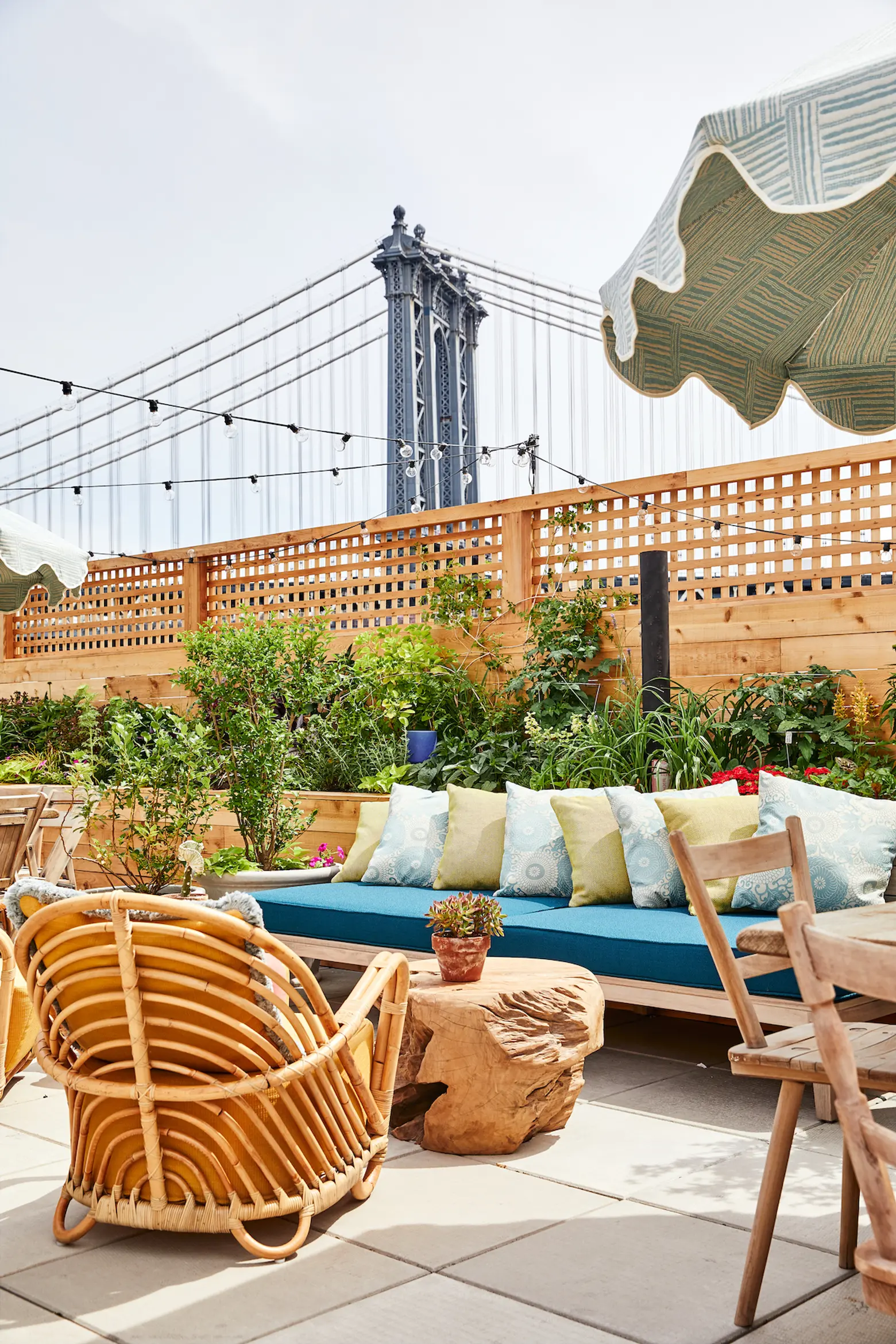 This summer's addition, Siete, a pop-up taco bar, occupies a rooftop spot next to the pool. The restaurant's colors are meant to evoke the bright hues of Mexico's coastal Yucatán region while continuing the retro-bohemian mid-20th-century style of the House overall, which was designed by Candace Campos.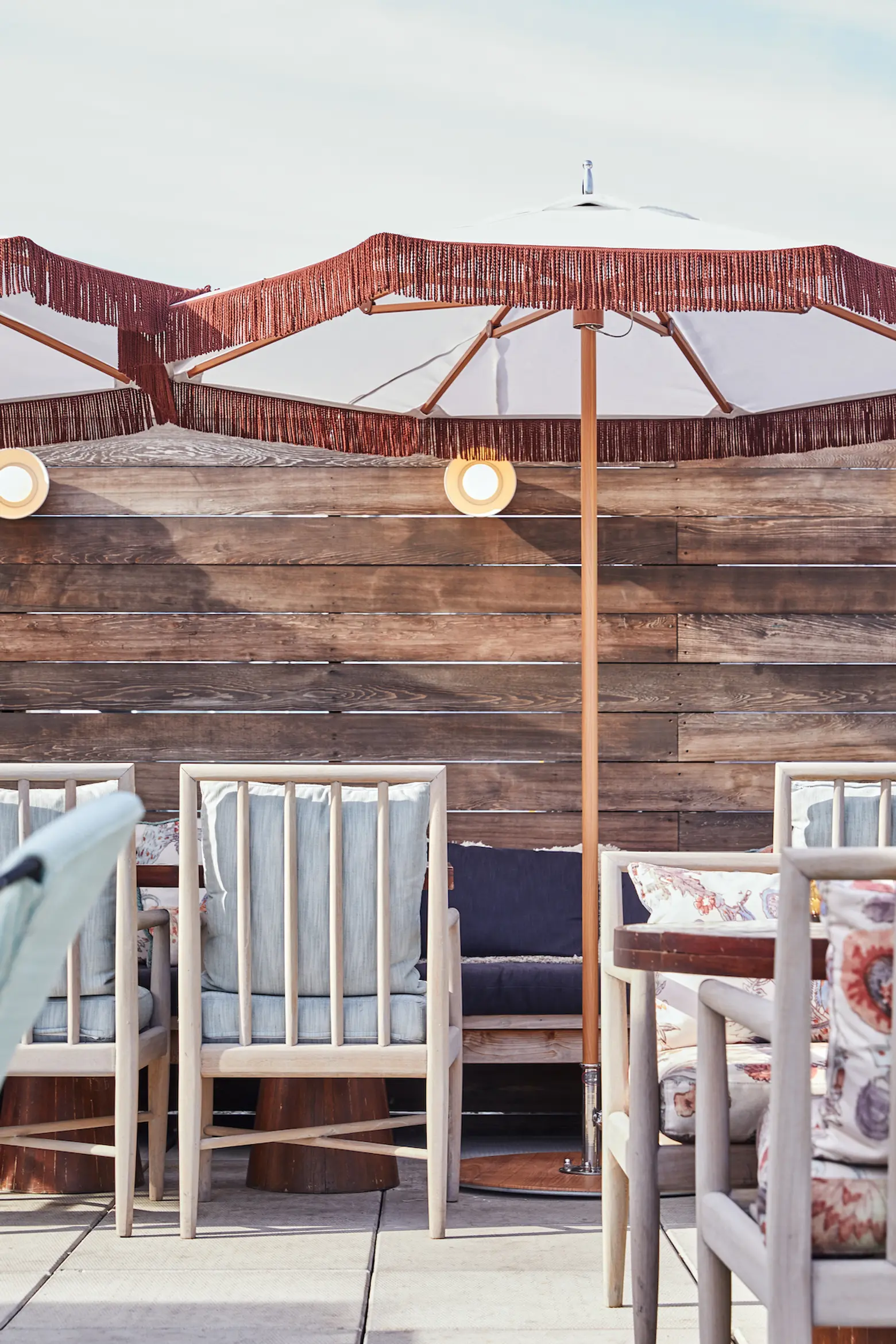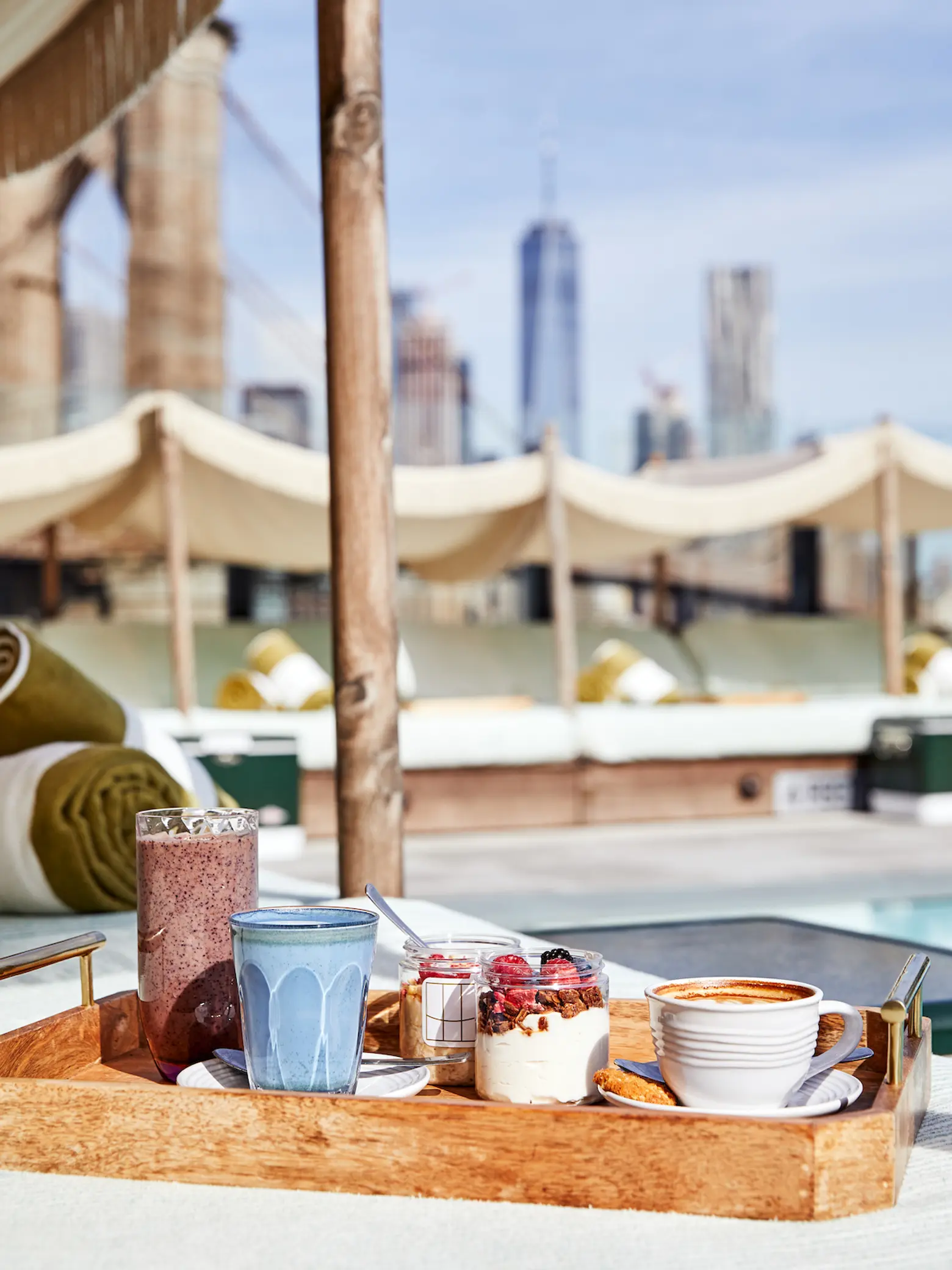 The outdoor patio below on the main level also got a stylish makeover. Soho House locations are known for their signature decadent-casual decor; this outdoor area combines vintage-y rattan furniture with a palette of tropical red, blue and cream highlighted by mix-and-match striped and floral textiles.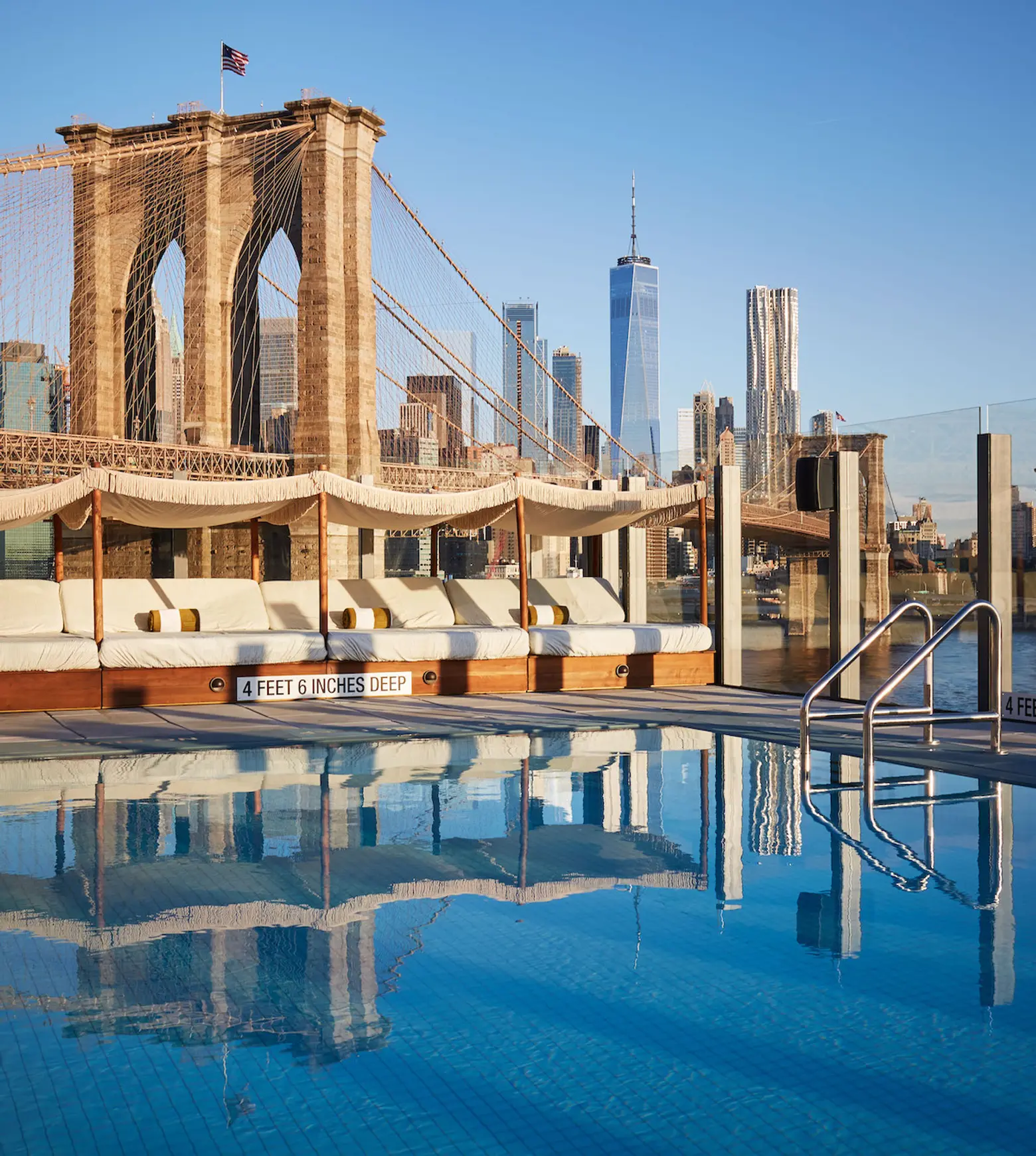 Jess Nahon, Soho House's U.S. architectural director, and senior interior designer Staver Kaufman led the design of the new 3,294-square-foot outdoor space. The works of late Mexican architect Luis Barragán were also an inspiration for teal, mustard and pale green accents and the pink concrete roof above the outdoor bar. According to Kaufman, "Luis Barragan, the Mexican architect, was a huge inspiration. He worked a lot with color-blocked concrete in his architecture which helped inform our color story in Siete."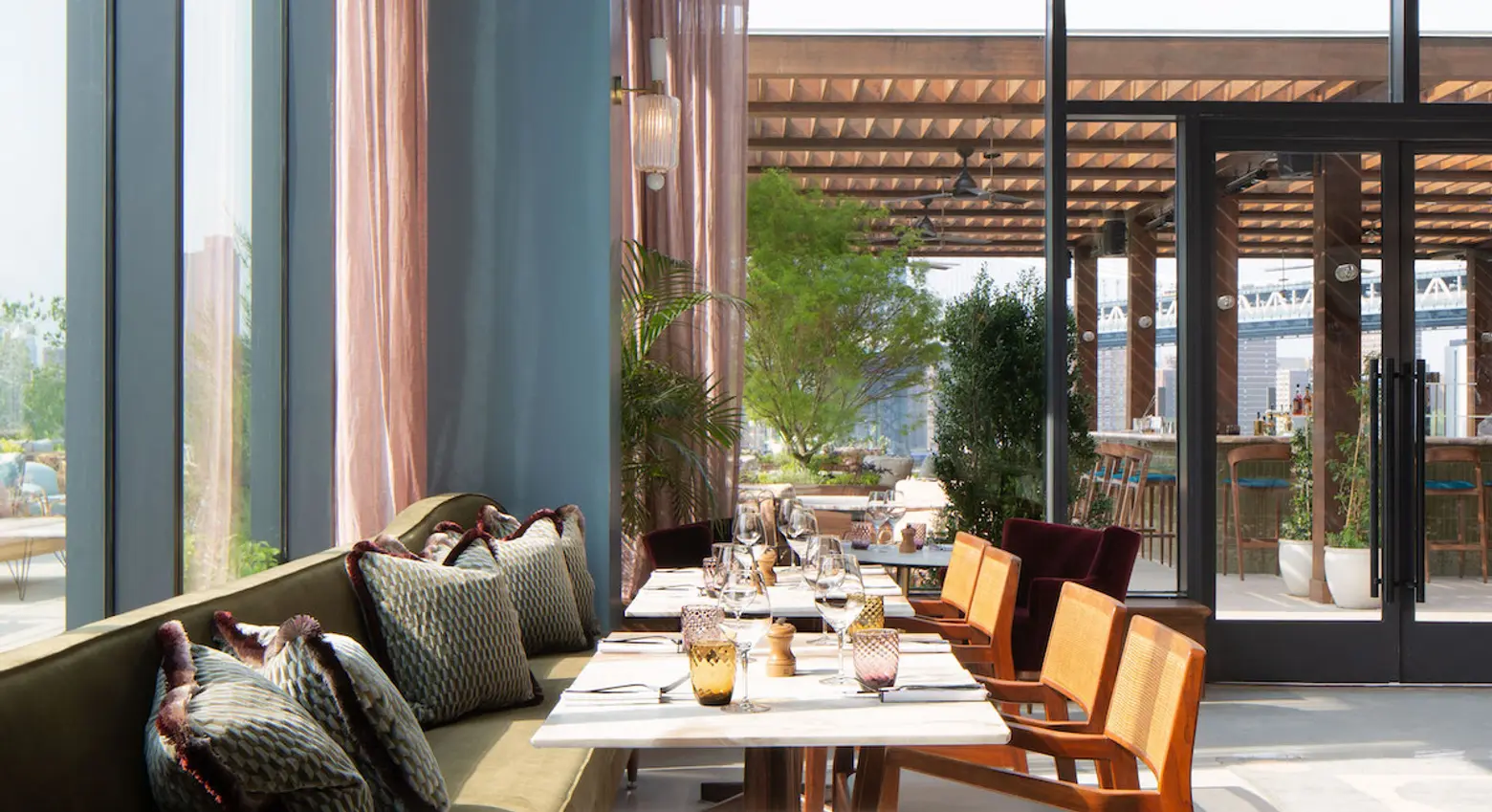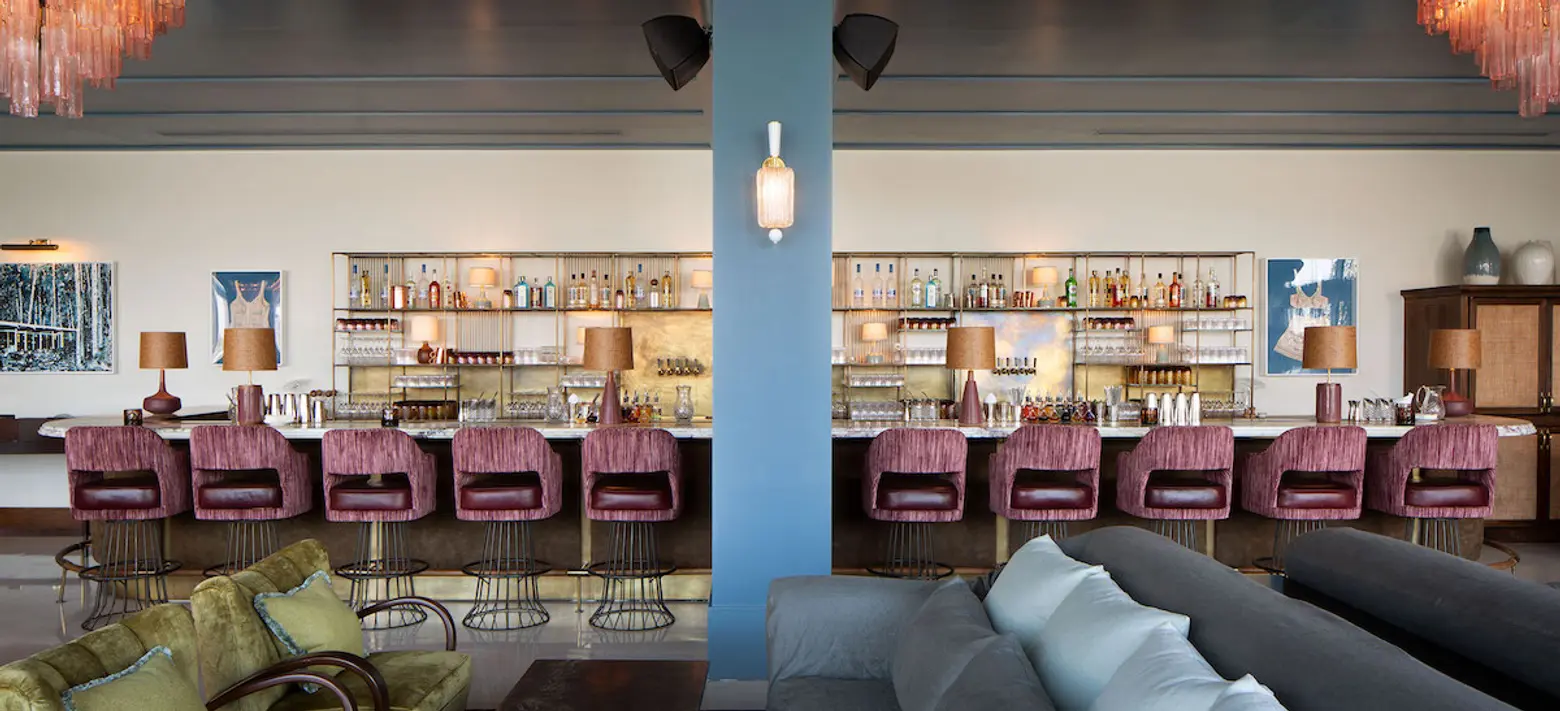 As Soho House's third New York City outpost–joining locations in Manhattan's Meatpacking District and Lower East Side neighborhoods–Dumbo House opened in May of 2018 in a brick factory building with waterfront views. The club's lower level holds a lounge, library, bar and restaurant within a 11,773 square foot space. Kaufman said, "The feel of the house is a return to the 1960s and 70s eras, when Dumbo was a centre for the New York creative community who were drawn to the lofty warehouse spaces which provided light and inexpensive rent."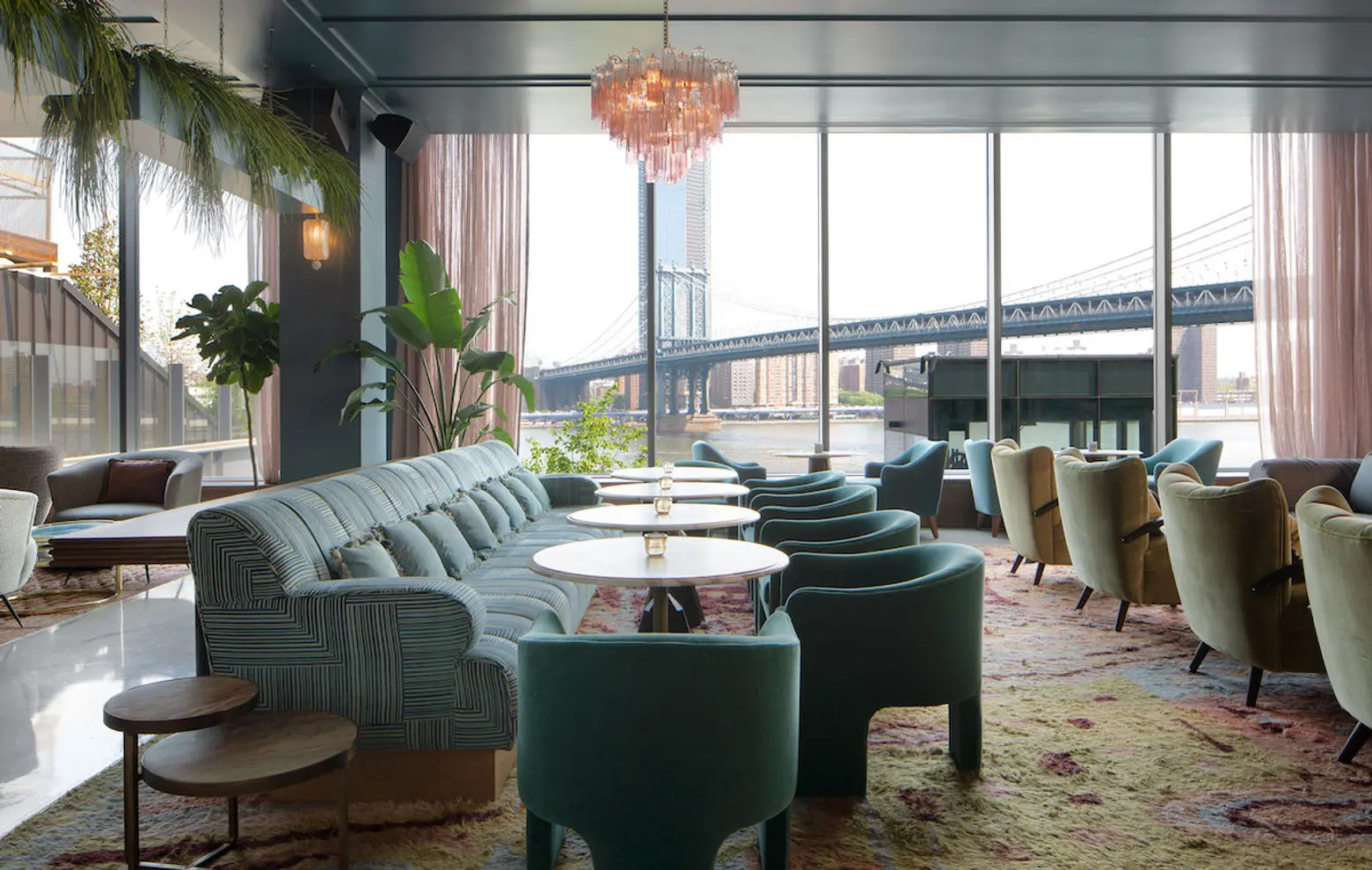 In addition to full views of the East River, walls and ceilings are painted a faded blue–the exact color of the Manhattan Bridge nearby. The design team even visited the New York City maintenance office to find the exact shade of blue that was used. Addition details include the palest of pink Murano glass lights designed by Soho Home, Soho House's homeware label.
[Via Dezeen]
RELATED:
Photo credit: Nico Schinco courtesy of Soho House Dumbo House.