De Blasio asks feds for $35M to cover 73 days of Trump Tower security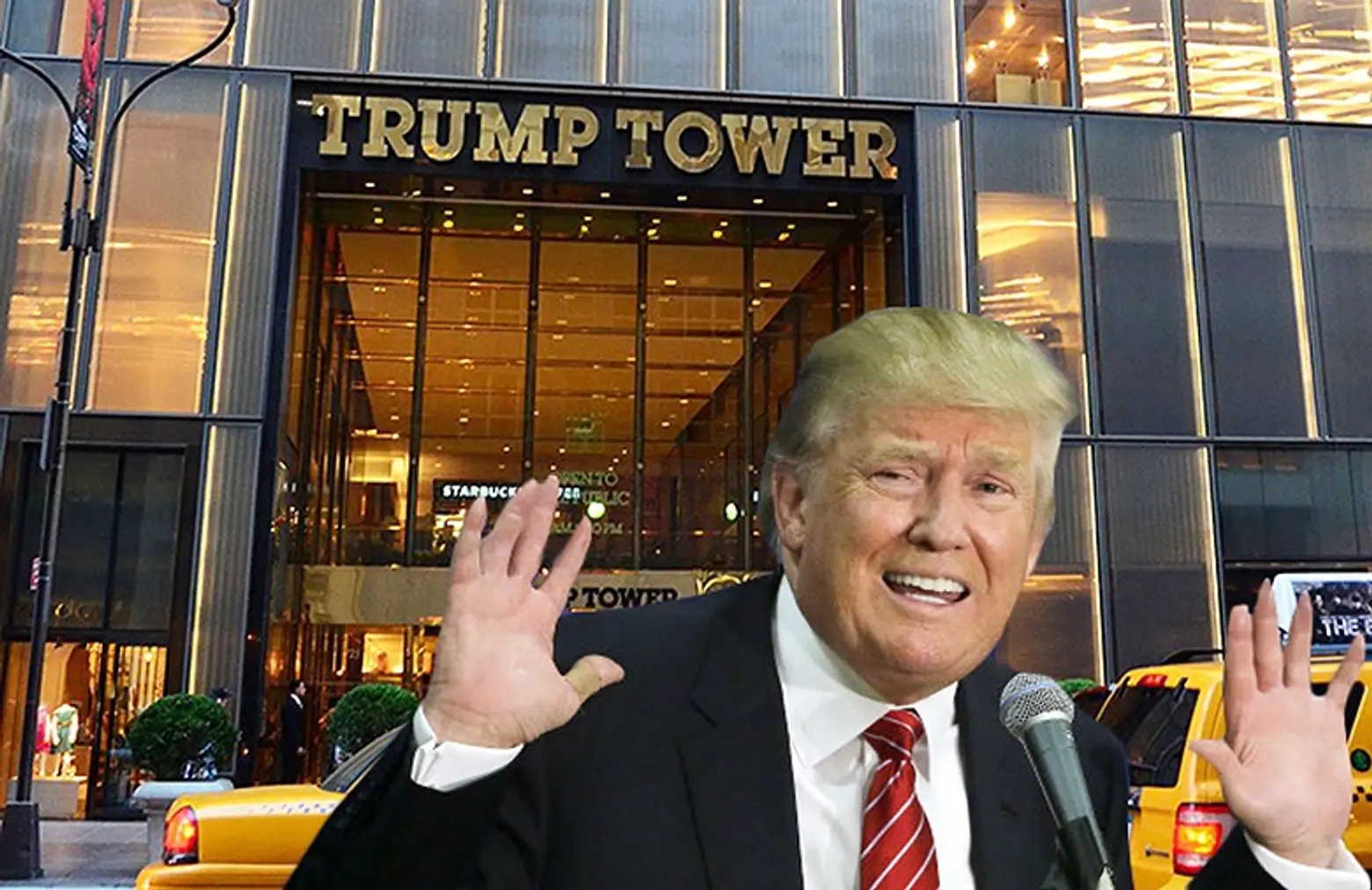 White House North, Dump Tower–call it what you will, but Trump Tower has been causing a major headache for the city ever since the President Elect announced that he hopes to spend weekends in his penthouse at the Midtown tower and that wife Melania and son Barron will continue to reside there during his presidency. Initial estimates put the cost of protecting the building at $1 million a day, but after City Council Speaker Melissa Mark-Viverito and Council Member Dan Garodnick launched a petition last week demanding that the federal government cover these costs, Mayor de Blasio has officially asked for a total of "$35 million to cover the 73 days stretching from the election on Nov. 8 to Jan. 20, inauguration day," reports the Post, a lesser amount of roughly $480,000 a day.
In addition to directly protecting Trump Tower, the cost will cover the armored vehicle to take Barron to school and the secret service's daily sweep of his school building, providing 24/7 protection for Trump's adult children and grandchildren (all of whom live in the city), and monitoring nearby high-rises that have views of the Tower.
De Blasio said in a statement, "We will be continuing very aggressively in the next few days — calls and meetings with members of the Obama administration and Congress — to nail down the reimbursements for the time between Nov. 8 and Jan 20. That will be the responsibility of the current administration." In addition to sending a formal letter to President Obama, he said he called Treasury Secretary Nominee Steven Mnuchin.
[Via NYP]
RELATED: