Archtober 2023: 10 best architecture tours to check out
Photo credit: OLIN/ Trevor Lee
Archtober, the annual festival dedicated to architecture and design in New York City, is just around the corner and it's time to start planning the events, exhibitions, and talks you want to attend. The very popular "Building of the Day" series is back with 31 architect-led behind-the-scenes tours of projects across the city every day in October. Ahead, find 10 public spaces, parks, and museums that made our must-see list for this year, from the eco-friendly pier at Hudson River Park to the newly opened Louis Armstrong Center in Corona, Queens. All of the tours on this list are free or cost $10 to attend and require advanced registration.
Take a tour of the newly renovated East Flatbush Branch Library, which reopened this past June. Led by architecture firm Levenbetts, the project made the space more bright and airy as well as modern, with self-service kiosks and a laptop loan program. The building's roof was replaced and a new building management system was installed to make sure that the library is comfortable for patrons all year round. A team from Levenbetts will lead an hour-long tour on Saturday, October 7.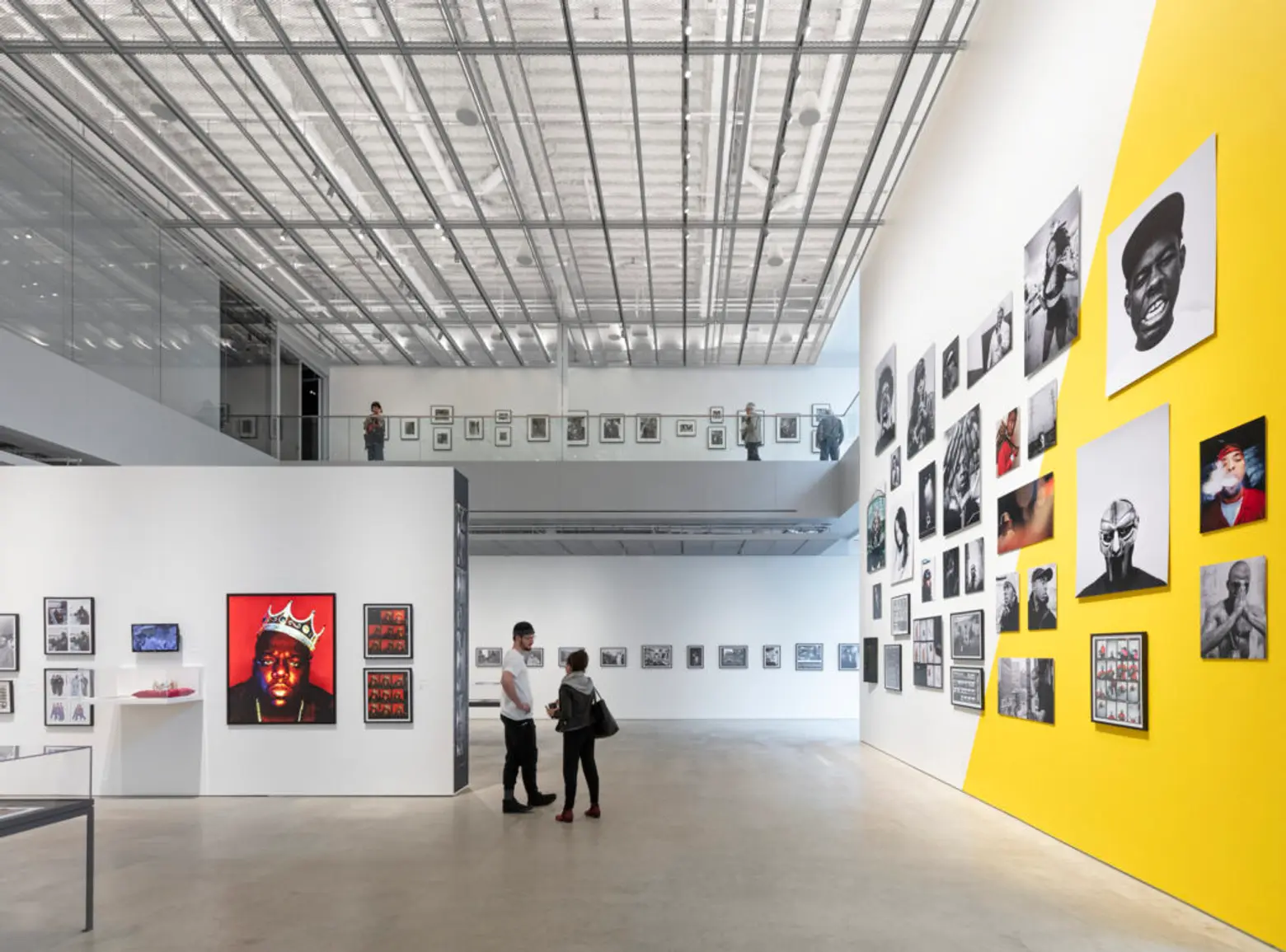 The International Center Photography (ICP) serves as the cultural anchor of Essex Crossing, the mega mixed-use development on the Lower East Side. The new space, which debuted in 2020, was designed by Gensler to unite the center's museum and school under one roof with galleries, media labs, classrooms, an equipment room, a research library, a cafe, and public event spaces. The tour takes place Friday, October 13 from 12 p.m. to 1 p.m.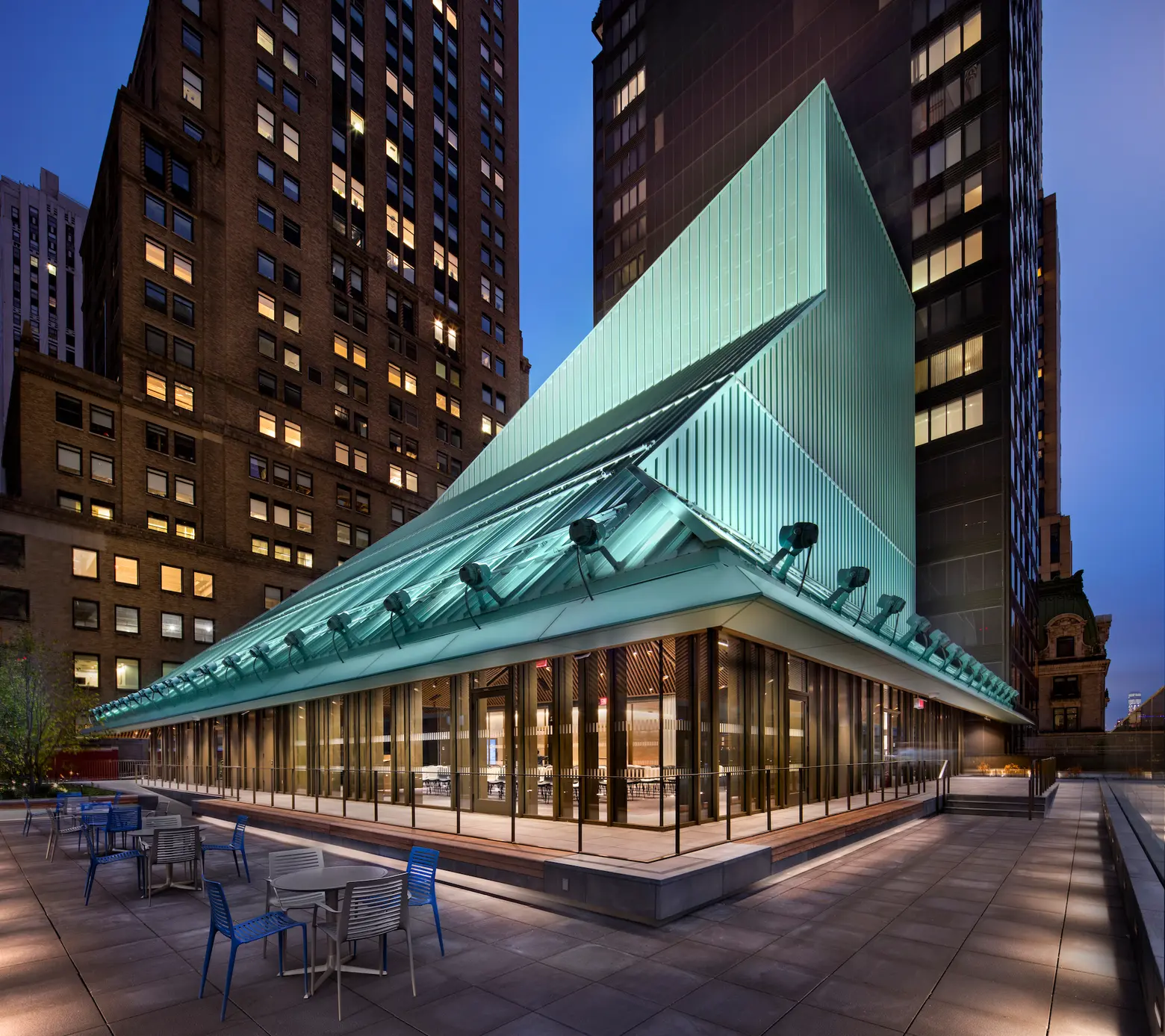 Designed by Dutch architecture firm Mecanoo in collaboration with Beyer Blinder Belle Architects & Planners, the 180,000-square-foot Stavros Niarchos Foundation Library boasts a dramatic light-filled atrium and an incredible rooftop terrace, the only free and publicly accessible rooftop in Midtown. On a tour led by library staff, visitors will explore the terrace, the "Long Room" with a 42-foot-high atrium with five levels of book stacks, and public artwork. While the tour on October 18 is free to attend, spots are limited, so registration is required.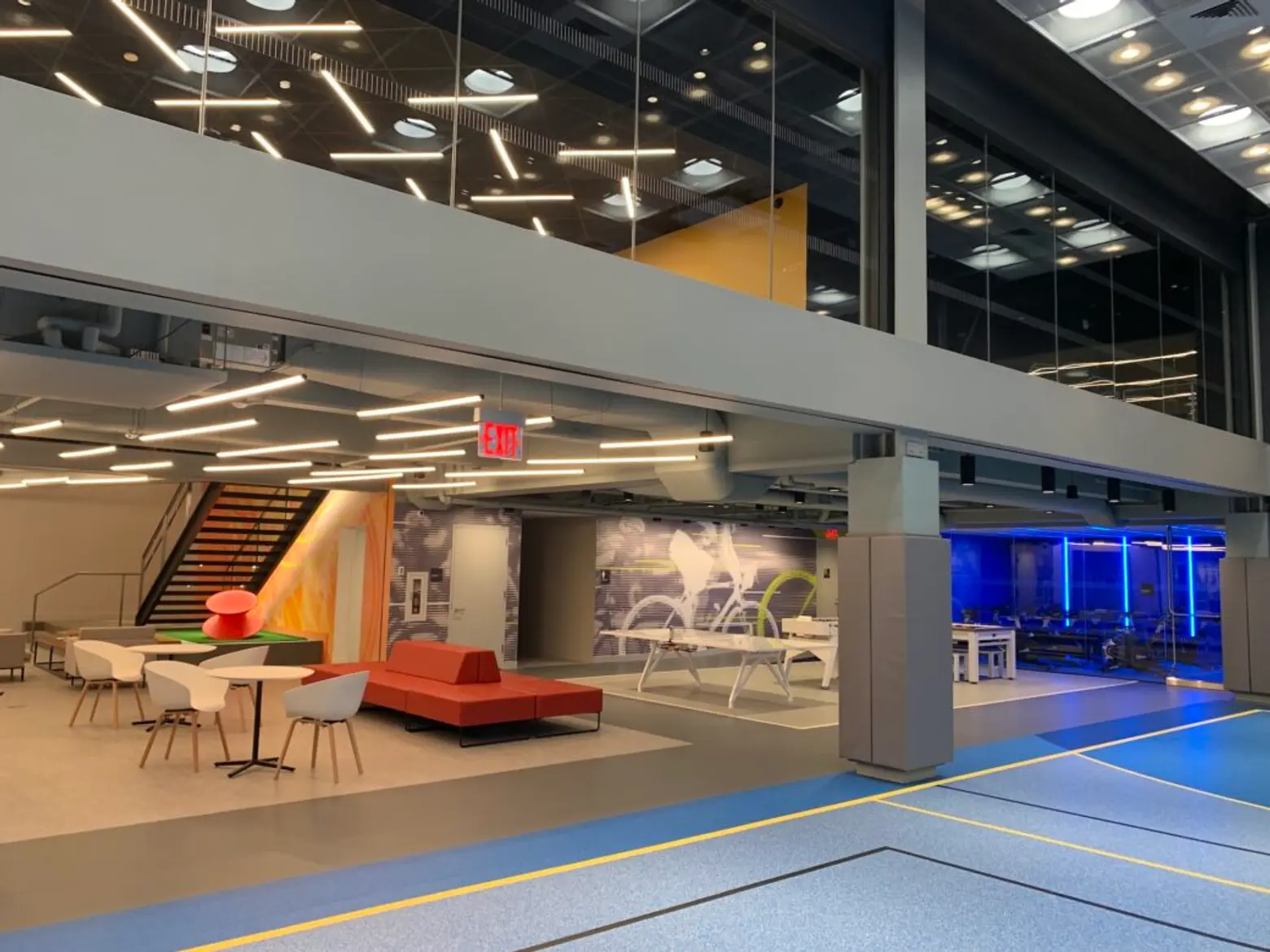 Here's an opportunity to tour one of the most unique office tenant amenities in New York City. The Playground + Conference Center is a multisport complex under the plaza of the iconic Seagram Building in Midtown East. The building's underground parking lot was restructured to hold a fitness center, open court, a 22-foot-tall climbing wall, and stadium seating for 150, all next to a boardroom. Hear from the project's designer, Studios Architecture, during a tour on Saturday, October 14 from 10:45 a.m. to 11:45 a.m.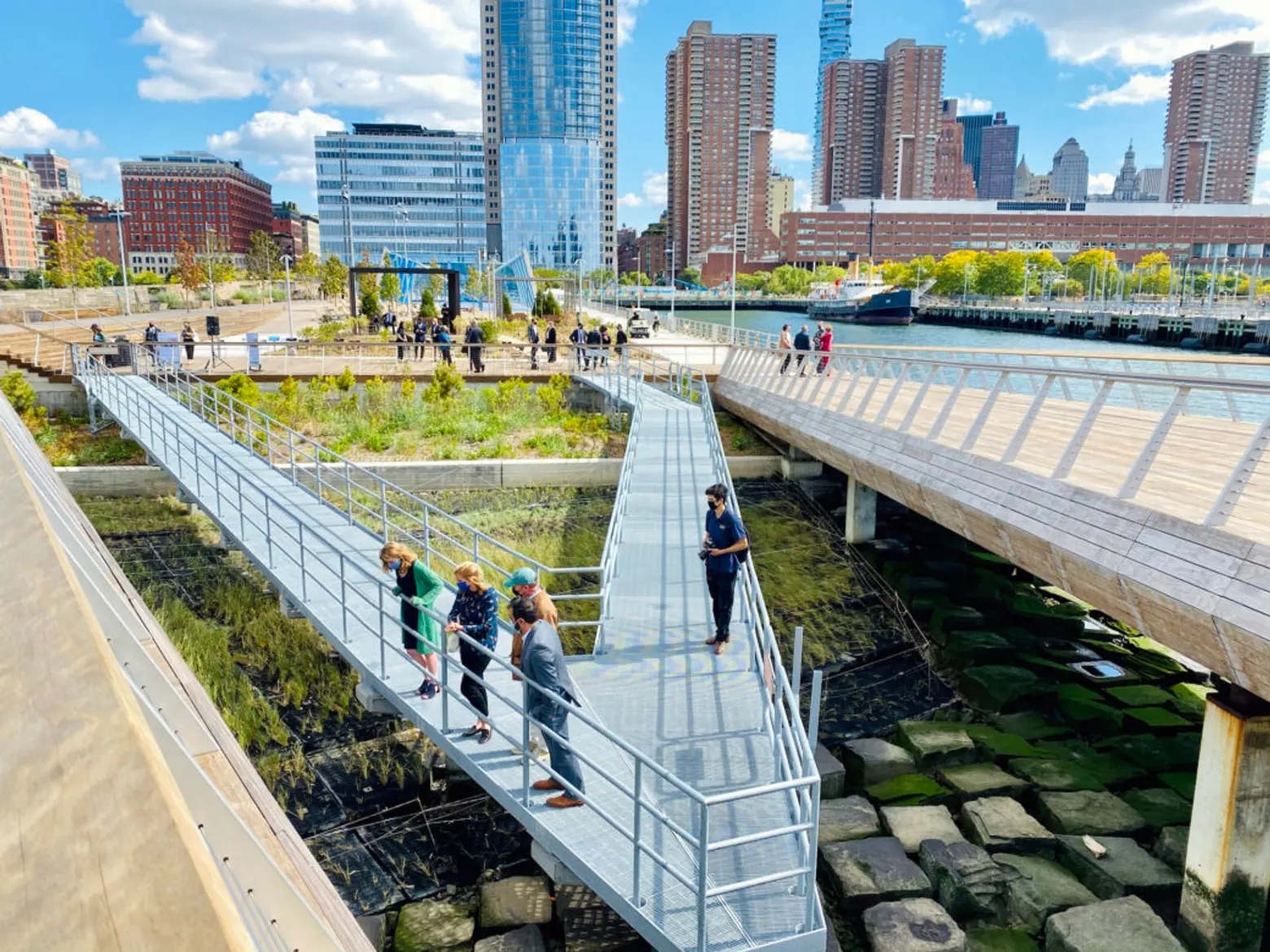 Hudson River Park's Pier 26 is an eco-friendly public pier that measures 2.5 acres, features indigenous plants and trees, and boasts multi-use recreation fields. An interesting element of the new $37.7 million pier is a man-made rocky tidal marsh and the cantilevered walkway that hangs above it. Designed by landscape architecture firm OLIN, the pier has a 15,000-square-foot wetland called the Tide Deck, an engineered representation of a marsh that sits atop 36 steel piles. Led by OLIN, the tour on Tuesday, October 17 will explore the relaxing public space and connect with nature.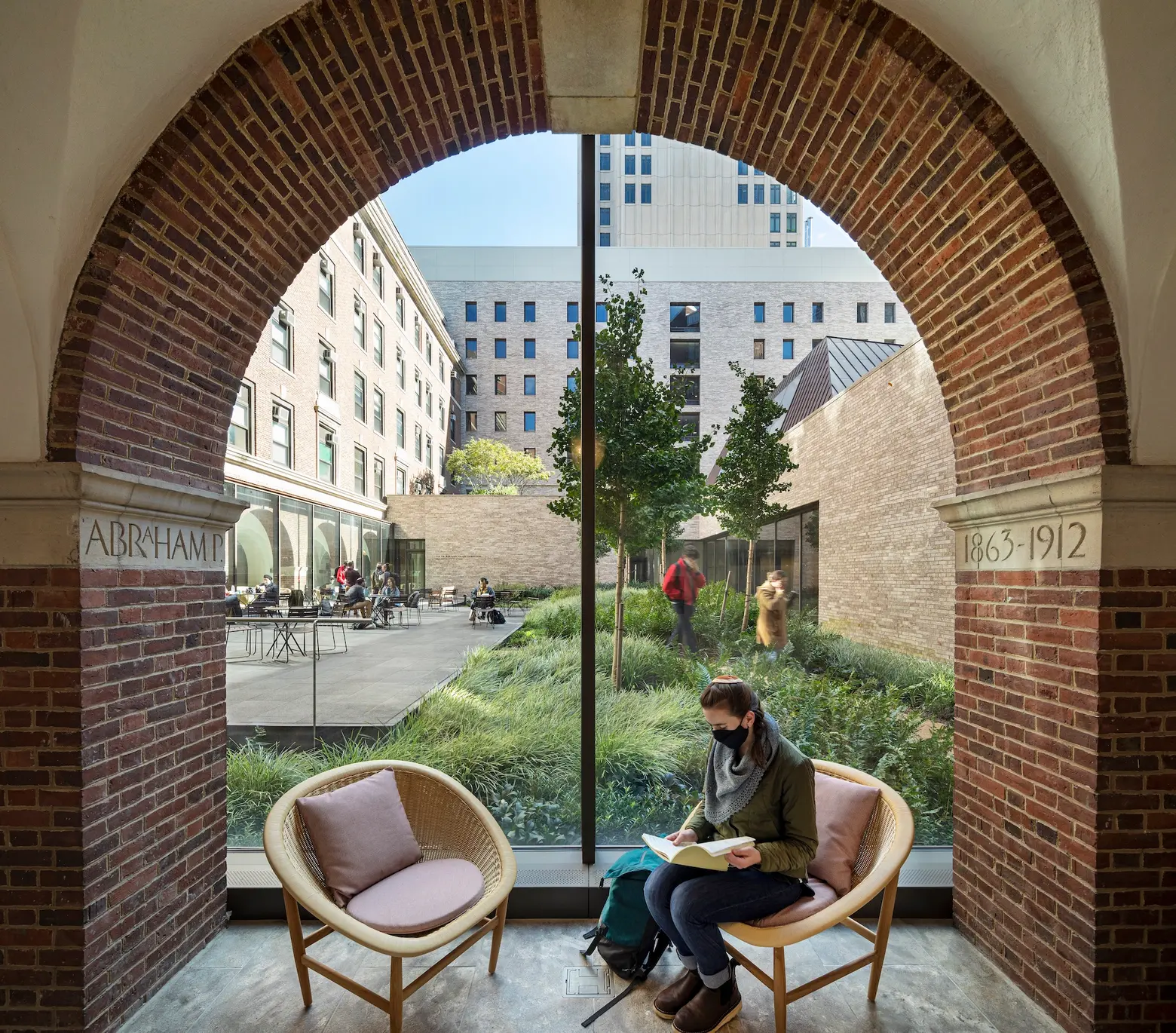 A recent redesign of the Jewish Theological Seminary's Morningside Heights campus from award-winning Tod Williams Billie Tsien Architects puts the community first. The expanded campus features a 208-seat auditorium, upgraded residence halls, a new library, a cafeteria, and a garden and courtyard designed by MLNA. Take a guided tour of the new campus on Wednesday, October 18 at noon.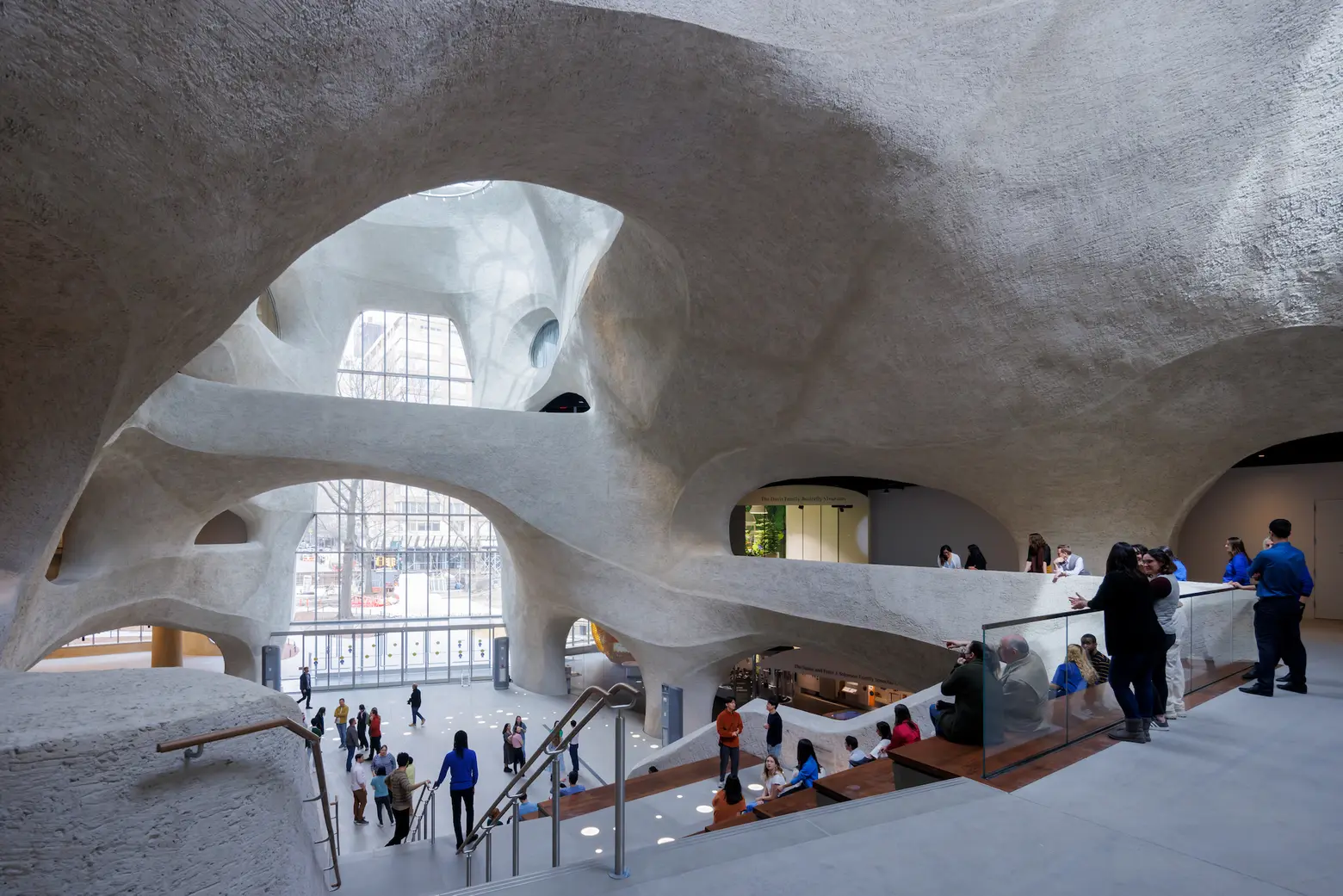 Designed by Jeanne Gang's Studio Gang, the Richard Gilder Center for Science, Education, and Innovation at the American Museum of Natural History is a curving structure inspired by caves and canyons. Newly opened this spring, the $465 million space includes six floors dedicated to scientific discovery with cutting-edge collections, research facilities, next-generation classrooms, and interactive exhibitions. The hour-long tour takes place on Thursday, October 19 at 12 p.m.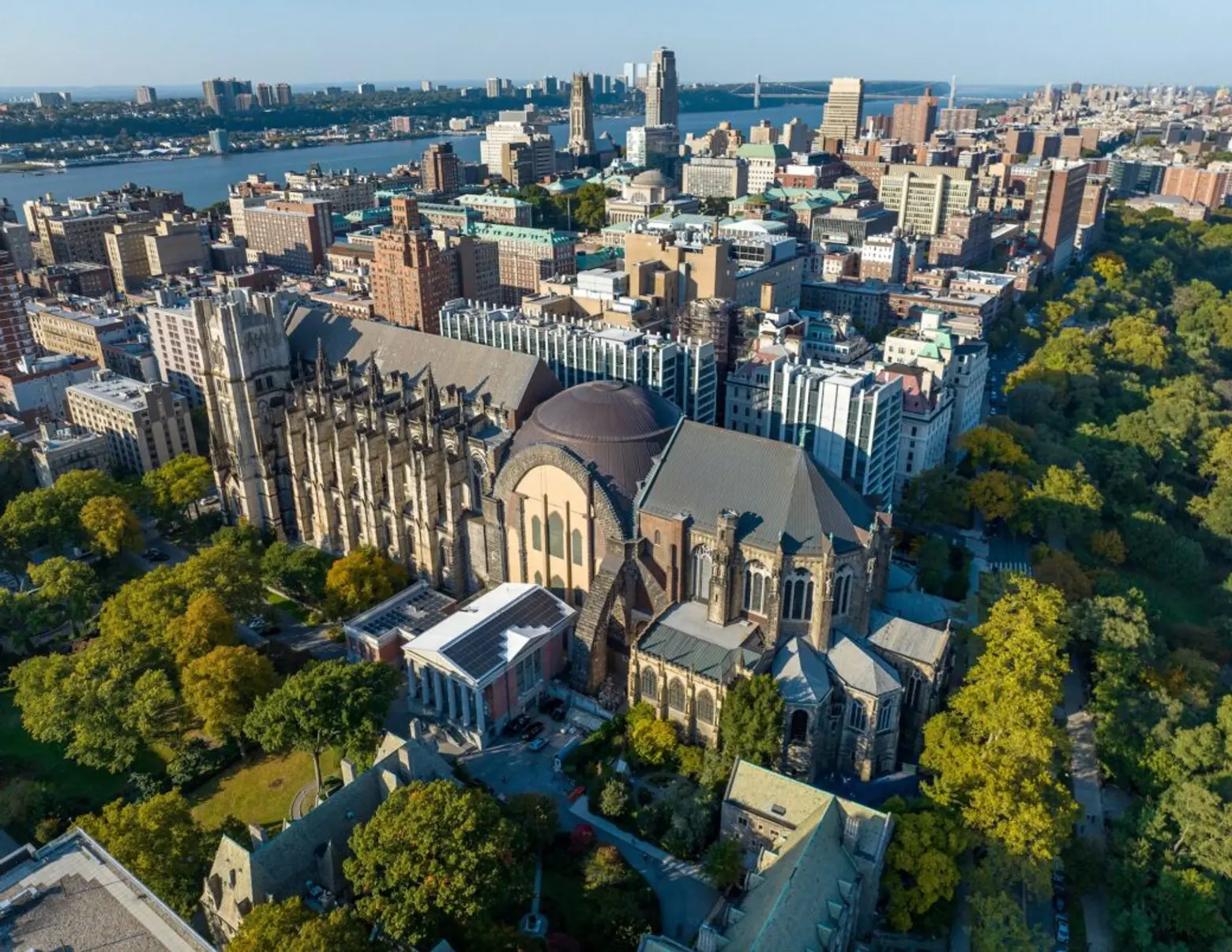 Ennead Architects designed a new copper roof to protect the 120-year-old Guastavino dome over the Cathedral of St. John the Divine's crossing and the interior of the dome, which had suffered from water damage and a 2001 fire. The two-hour tour on Monday, October 23 includes admiring the dome from street level, inside the iconic Cathedral, and from an adjacent roof, which requires a 17-story climb.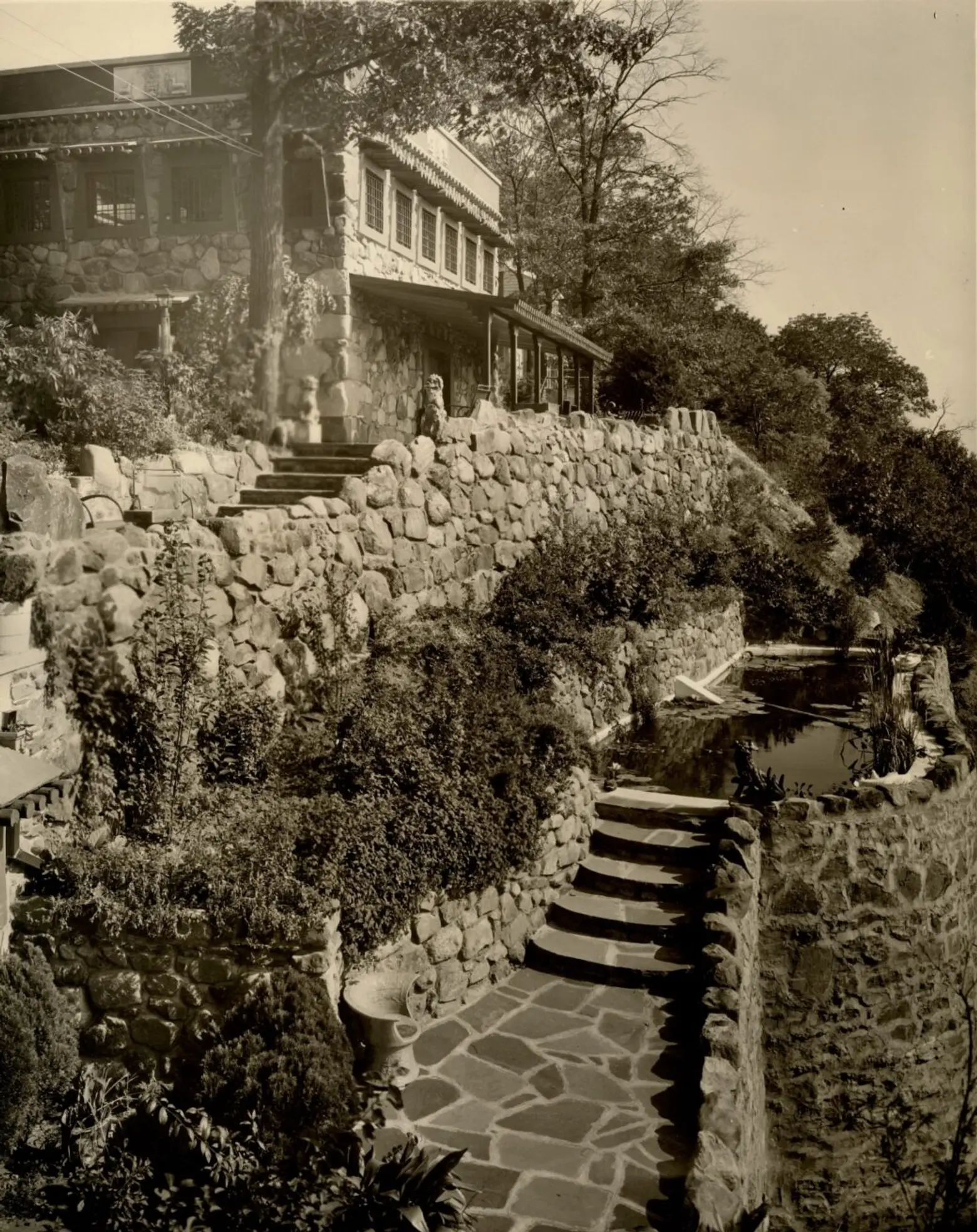 Staten Island's Jacques Marchais Museum of Tibetan Art is home to one of the most extensive collections of Himalayan artifacts. Established in 1945 by Jacques Marchais, a collector of Tibetan art, the building resembles a Tibetan mountain monastery and was the first Himalayan-style architecture built in the United States. Explore the tranquil landscaped grounds and the museum's historic buildings on October 29.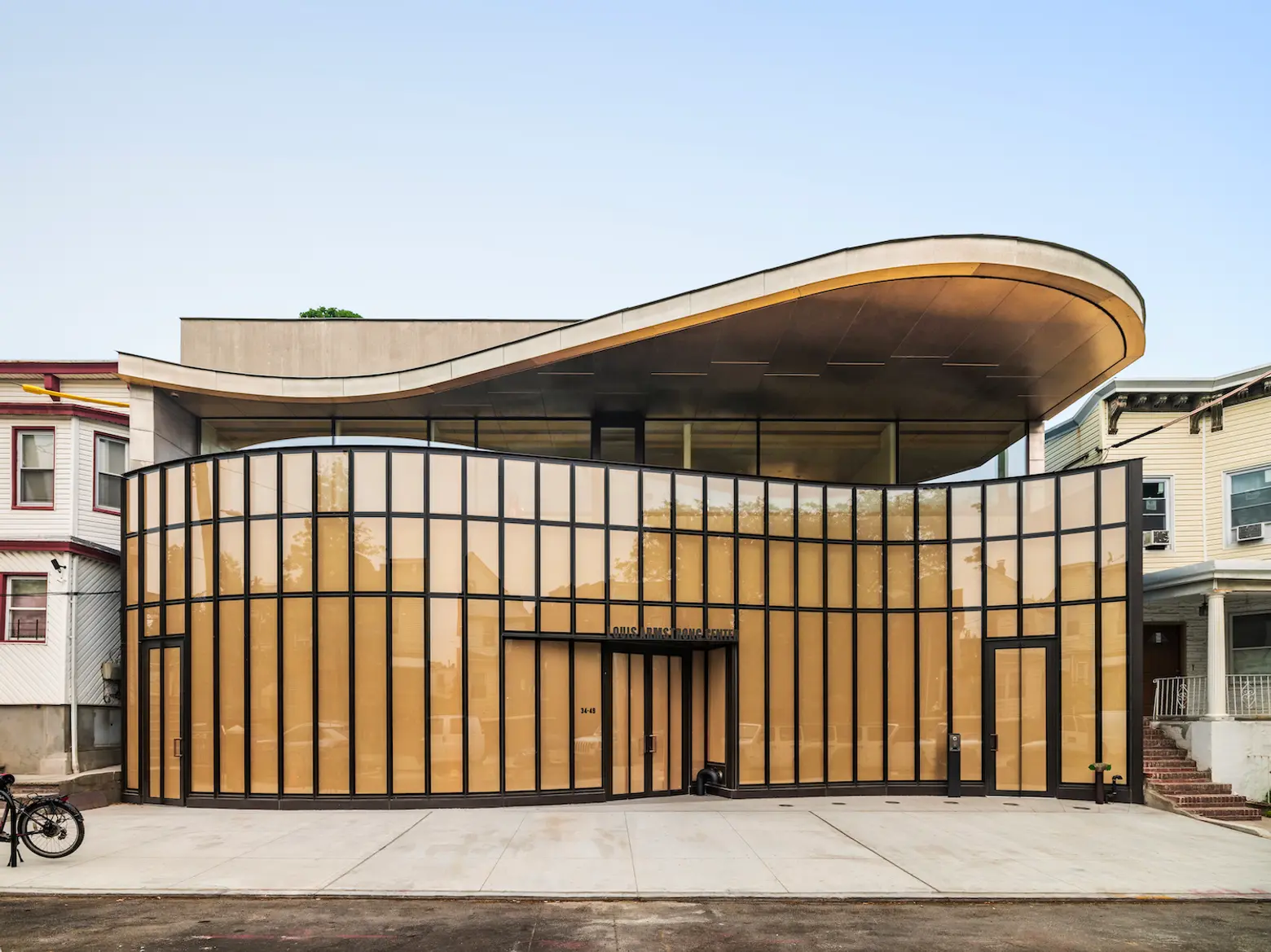 One of the newest buildings available to tour this year, the Louis Armstrong Center opened in July. Designed by Caples Jefferson Architects, the 14,000-square-foot two-story building in Corona, Queens is sandwiched between two family homes and directly across the street from Armstrong's longtime residence. The center includes a 60,000-piece permanent collection of historical items relating to Louis and Lucille Armstrong, a rotating exhibition space, and a 75-seat venue for performances, lectures, films, and educational experiences. The tour takes place on Tuesday, October 31 at 12 p.m.
Find the full lineup of Archtober 2023 events, programming, tours, talks, activities, and more, here.
RELATED: