After four years, TF Cornerstone files plans for 1,200-unit building at Hunters Point South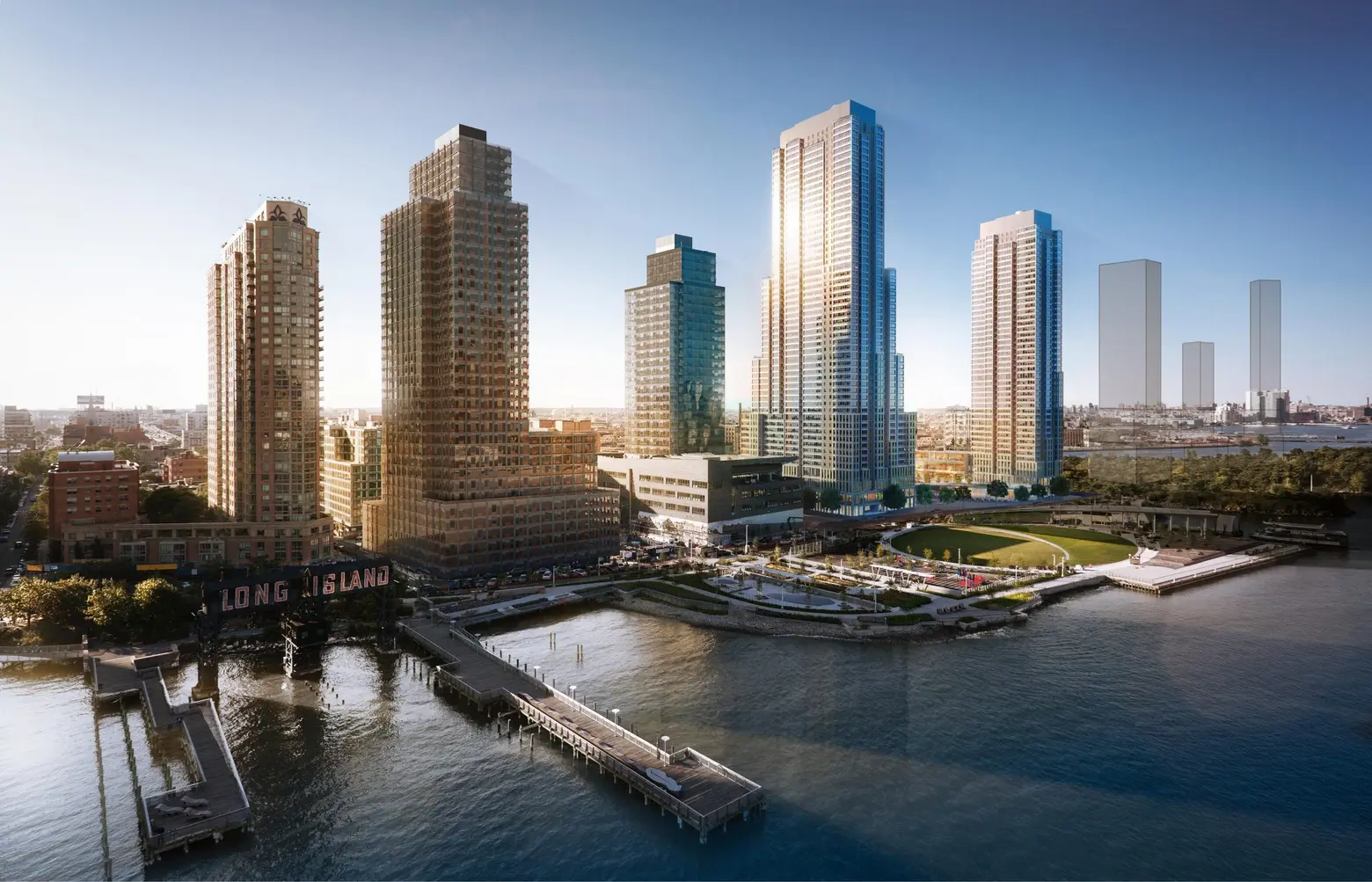 Updated rendering of parcel c for Hunters Point South, courtesy of ODA Architecture
TF Cornerstone on Thursday filed its first permits for a 1,200-unit apartment building as the second phase of the city's Hunters Point South redevelopment, a project that first began in 2013. The plan for the waterfront neighborhood in Long Island City, Queens called for a mixed-use, affordable housing development that would hold up to 5,000 units, with 60 percent of them affordable. Selected for phase two of the ambitious project by Mayor Michael Bloomberg's administration, TF Cornerstone's original proposal was delayed for four years after local, state and federal authorities forced the developer to rethink its design (h/t Crain's).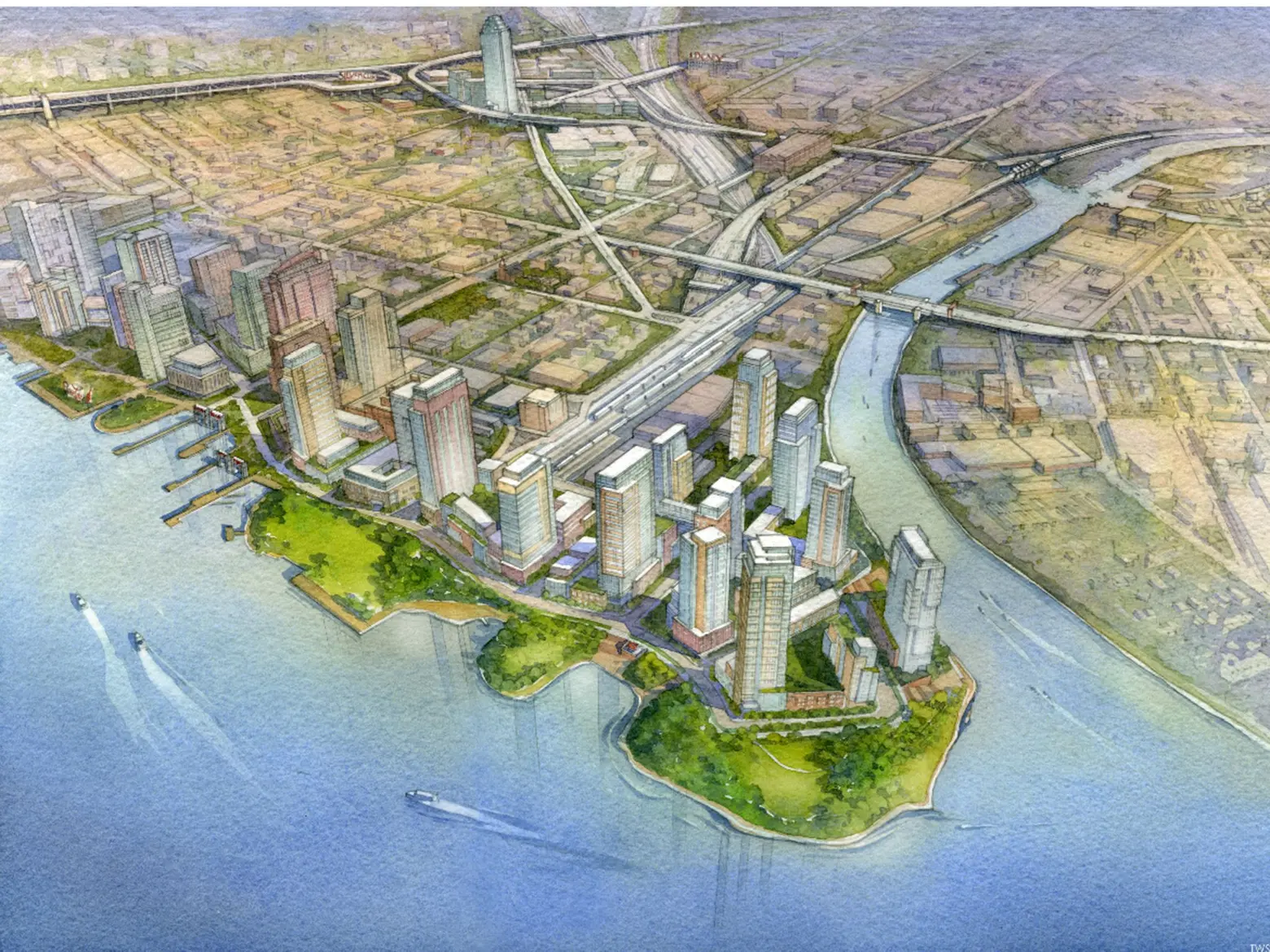 Rendering of the Hunters Point South project, courtesy of NYCEDC
While TF Cornerstone began work on the ODA Architecture-designed project in 2013, construction stopped after running into a problem with Amtrak and the New York Power Authority. Because Amtrak owns a rail tunnel that runs underneath the project, it needed to sign off on the project. As a way to avoid interference with the train line, the developer decided to separate the units between a pair of buildings that would be located on opposite sides of the property. To keep weight off of the tunnel, ten floors of apartments would then be built at ground level in the center of the property, but on top of a concrete slab.
The New York Power Authority rejected this new design and did not allow any construction over the center of the property at all. After many years of negotiations, an agreement to keep the middle of Hunters Point South tower-free was met.
In addition to the new design, New Yorkers with lower income brackets will now have access to 800 units, as negotiated by Mayor Bill de Blasio's administration, and a new elementary school will be built. Permits filed this week will allow TF Cornerstone to construct a one-story retail building in between the towers.
TF Cornerstone announced in July its proposal for a massive $925 million mixed-use complex that would include 1,000 rental apartments and 100,000 square feet of light manufacturing space. The plan calls for two towers, one reaching 650 feet high and the other rising to be 500 feet, to be located near an area called Anable Basin. The developer's proposed complex would include 400,000 square feet of offices, 19,000 square feet of stores, an 80,000-square-foot elementary school and a waterside park that will connect to an existing pier.
[Via Crain's]
RELATED: