Judge upholds $6.75M judgement against developer who destroyed 5Pointz graffiti
An appeals court on Thursday upheld a $6.75 million judgement against a real estate developer who whitewashed 5Pointz, the former graffiti-covered complex in Long Island City. The 32-page decision confirms the decision made by the Federal District Court in 2018 that said developer Jerry Wolkoff of the Wolkoff Group illegally destroyed the building's colorful murals. In 2014, Wolkoff razed the iconic graffitied warehouse, which had been visible from passing trains since the 90s as a studio and exhibition space for artists. The artists, who unsuccessfully attempted to sue to stop the demolition, filed a second lawsuit in 2015 against Wolkoff, claiming their artwork was of "recognized stature" and protected by the Visual Rights Act.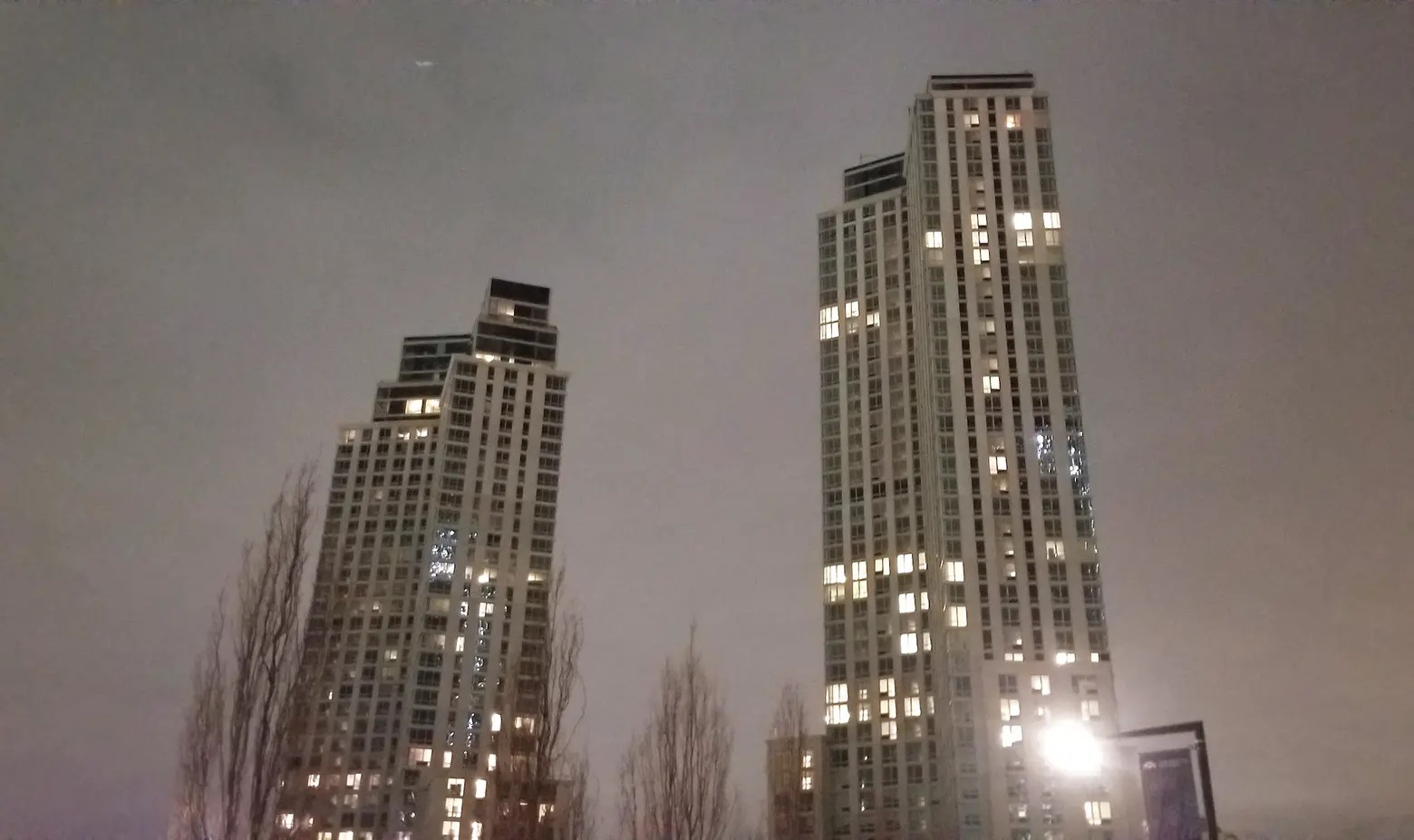 The condo towers that replaced the graffiti-covered warehouse; Photo © Vitali Ogorodnikov for CityRealty
In the Second Circuit Court of Appeals decision released Thursday, Judge Barrington Parker said that temporary artwork is not excluded in the VARA. "Although a work's short lifespan means that there will be fewer opportunities for the work to be viewed and evaluated, the temporary nature of the art is not a bar to recognized stature," Parker wrote.
The decision awards more than $6.75 million to 21 graffiti artists who had their work destroyed. It follows the decision made by Judge Frederic Block in 2018 to award the maximum amount of statutory damages or $150,000 for each of the 45 works destroyed.
Attorney for the artists Eric Baum called the decision a win for artists across the country. 'The artists are humbled by and thankful for the ruling," Baum said in an email to Artnet News. "The 2nd Circuit affirms Judge Block's thoughtfully reasoned decision that our clients' art is to be cherished and protected and not destroyed. This decision ensures that future artists and their moral rights will have the protections that they and their works of art rightfully deserve."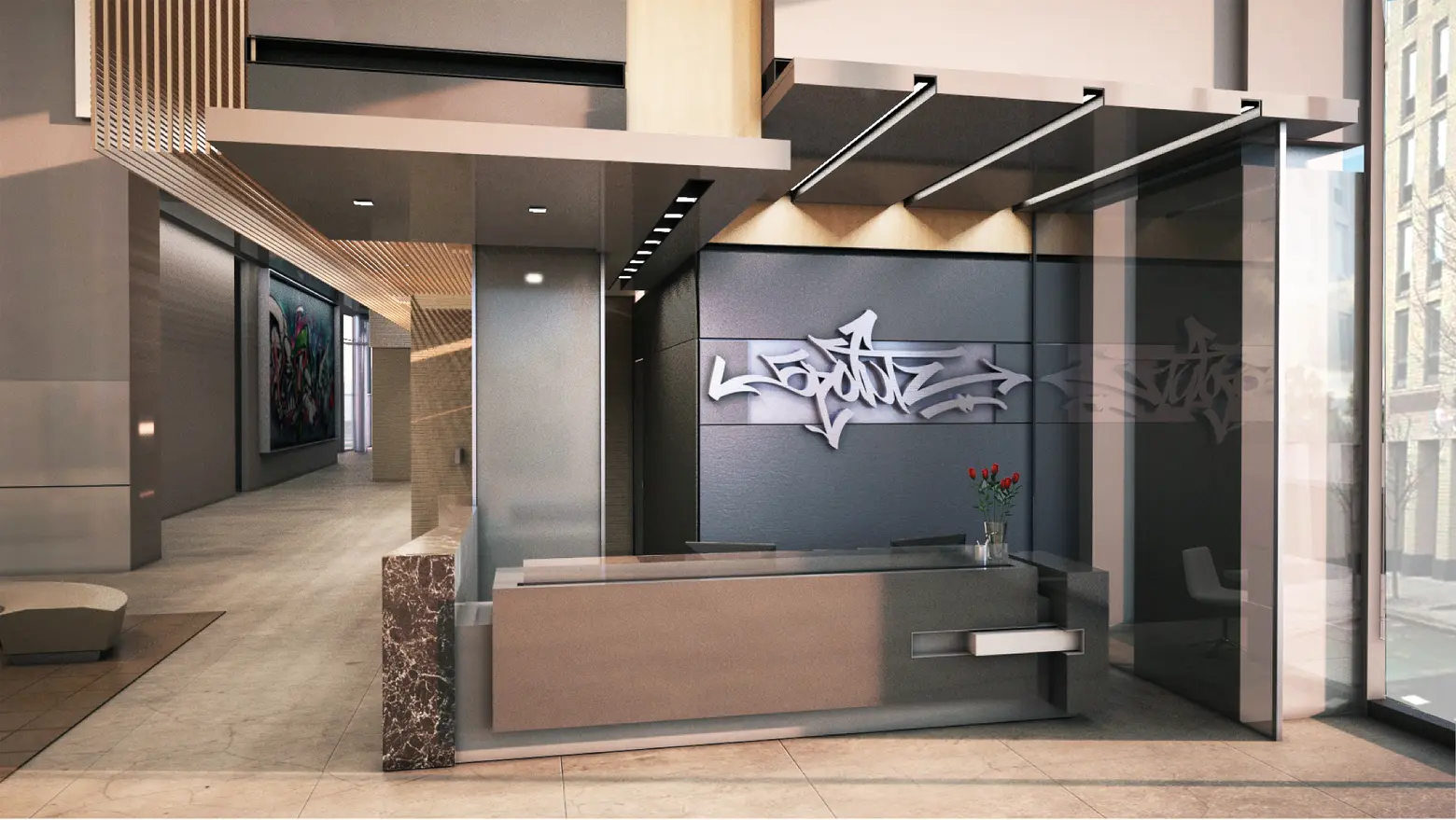 Common area rendering of 22-44 Jackson Avenue via Mojo Stumer
The building has been the subject of heated controversy since the artists' colorful exterior murals disappeared overnight in 2013, and renderings surfaced of the luxury residential towers that would replace it. The pair of towers, located at 22-44 Jackson Avenue, contains more than 1,100 units.
Graffiti and other street art have gained prominence–and monetary value, an important component of the case–in recent years, and celebrity artists like Banksy have at various times joined the effort to avenge the 5Pointz creators. In the beginning, Wolkoff had given the artists, including Jonathan Cohen, his permission to turn the building into a graffiti mecca.
Parker credited street art as a "major category of contemporary art" and deserving of cultural recognition. He wrote: "For example, noted street artist Banksy has appeared alongside President Barack Obama and Apple founder Steve Jobs on Time magazine's list of the world's 100 most influential people. Though often painted on building walls where it may be subject to overpainting, Banksy's work is nonetheless acknowledged, both by the art community and the general public, as of significant artistic merit and cultural importance."
RELATED:
Editor's note: A version of this post was originally published on February 13, 2018