5Pointz Artists Petition Against Developer Using Iconic Name for New Residential Towers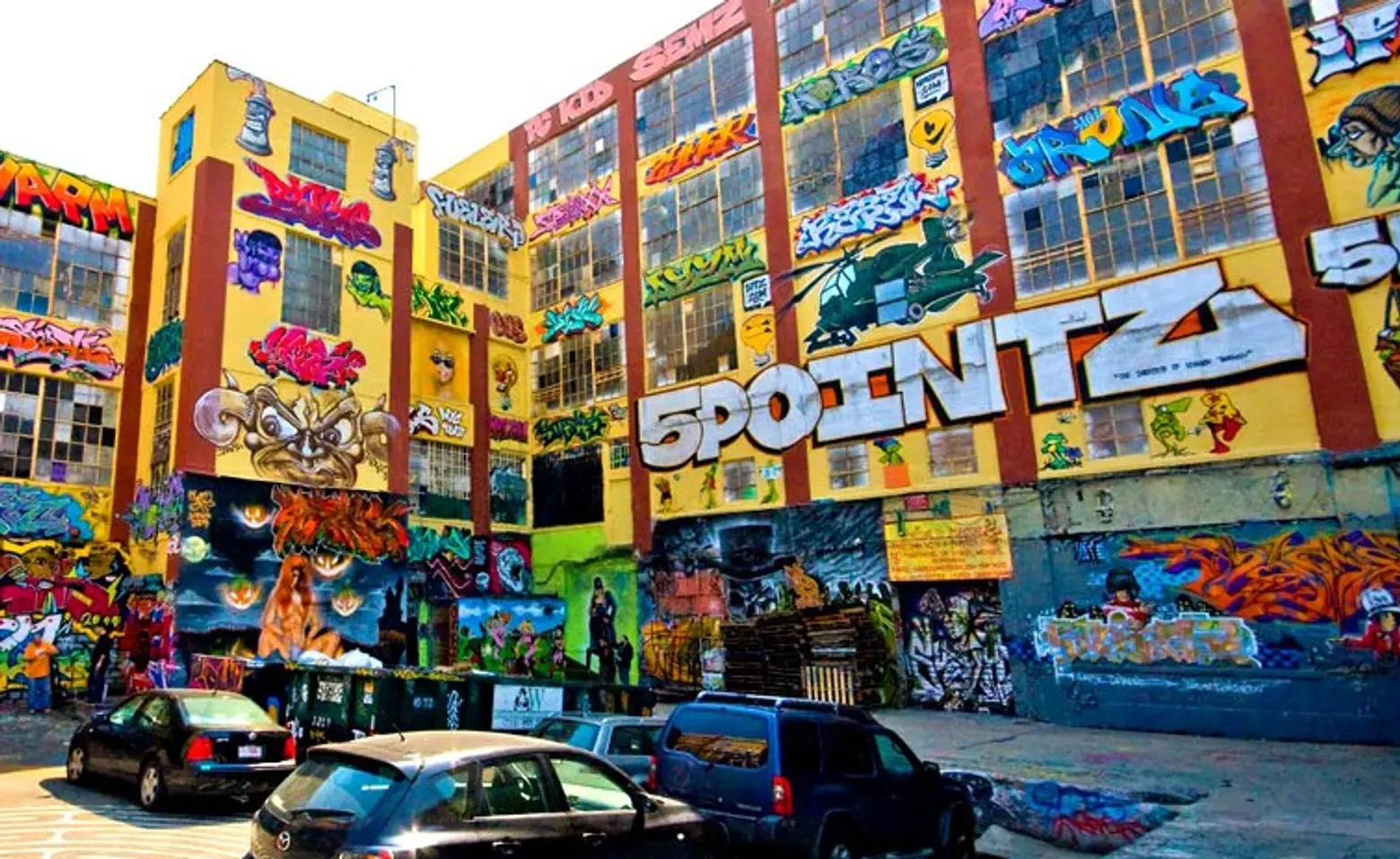 Back in November we first got wind of G&M Realty's plan to trademark the 5Pointz name and use it for their new residential towers at the site; now artists connected to the Long Island City graffiti mecca are fighting back. Father-son developers Jerry and David Wolkoff had their trademark application denied twice, most recently on January 6th, for being too similar to a California real estate company. Before their third go, artist Jonathan Cohen (aka MeresOne), who ran 5Pointz for ten years, has started an online campaign advocating to protect the storied name. So far the petition has 2,050 signatures, with a goal of 3,000.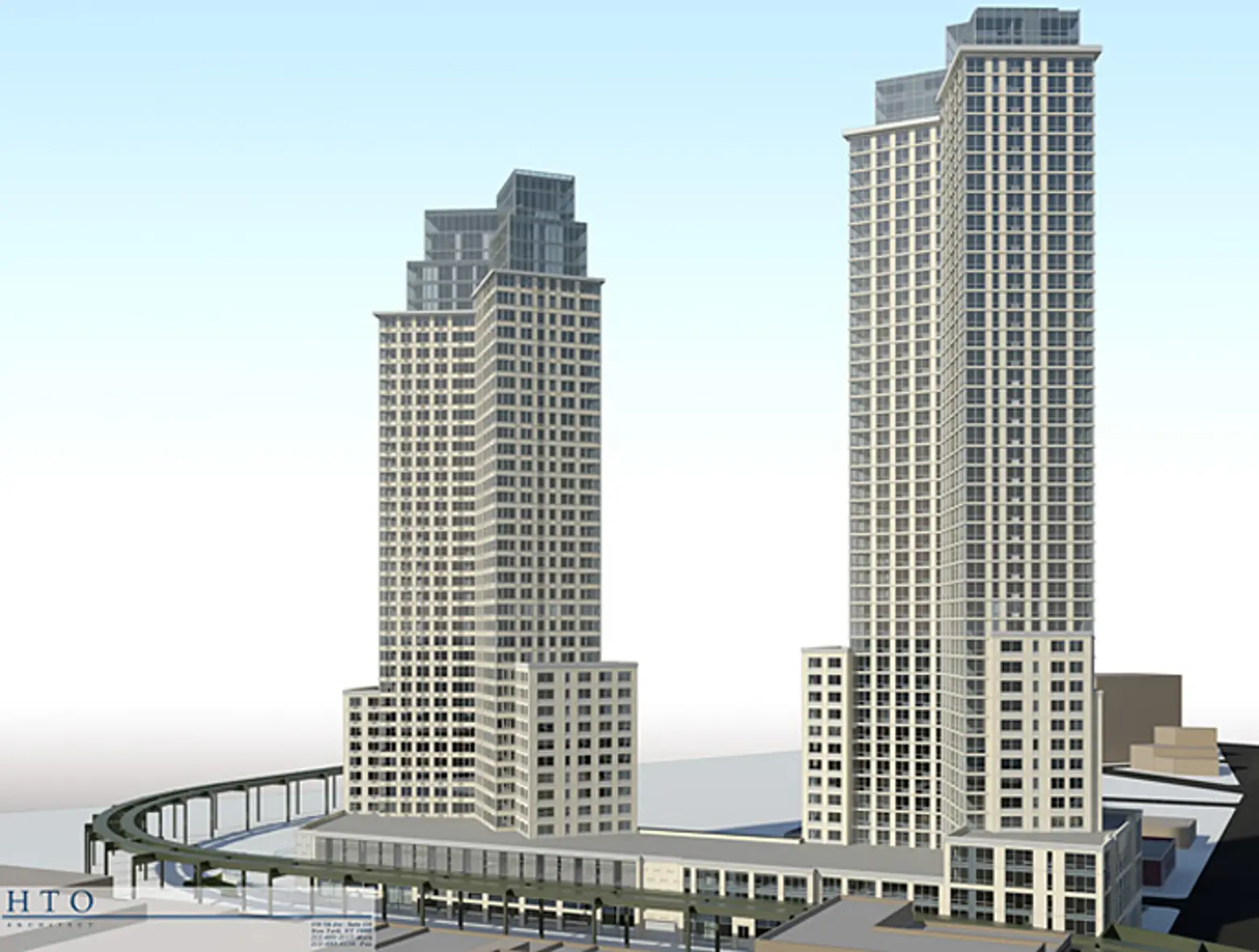 Rendering of the new towers, via HTO Architect
Jerry Wolkoff claims that he's baffled over the opposition to G&M using the name, as he feels that it refers to the site itself. The project will feature two towers, at 41 and 47 stories, that together will hold 1,000 rental units. The developers have promised to designate 12,000 square feet of the space for 20 artists' studios and displays. About these new buildings, Wolkoff said: "It will be the same [as 5Pointz], bigger and better than it was before."
A photo capturing the 5Pointz demolition via changsterdam via photopin
Wolkoff also claims that he and Cohen arrived at the name 5Pointz jointly in 2001. Cohen vehemently denies the claim, and feels that the developers should not be able to profit from the name of the very place that they whitewashed and tore down. If you agree, you can sign the petition here.
[Related: 5Pointz Developer Wants to Use Iconic Name for New Residential Towers]
[Related: New Renderings of What Will Replace Graffiti Art Mecca 5Pointz Emerge]
[Related: Following Demo of 5Pointz, New Group DEFACED Seeks to Preserve Artistic Relics]
[Via NYDN]