$90/night Chelsea listing on Airbnb turns the spotlight on NYCHA housing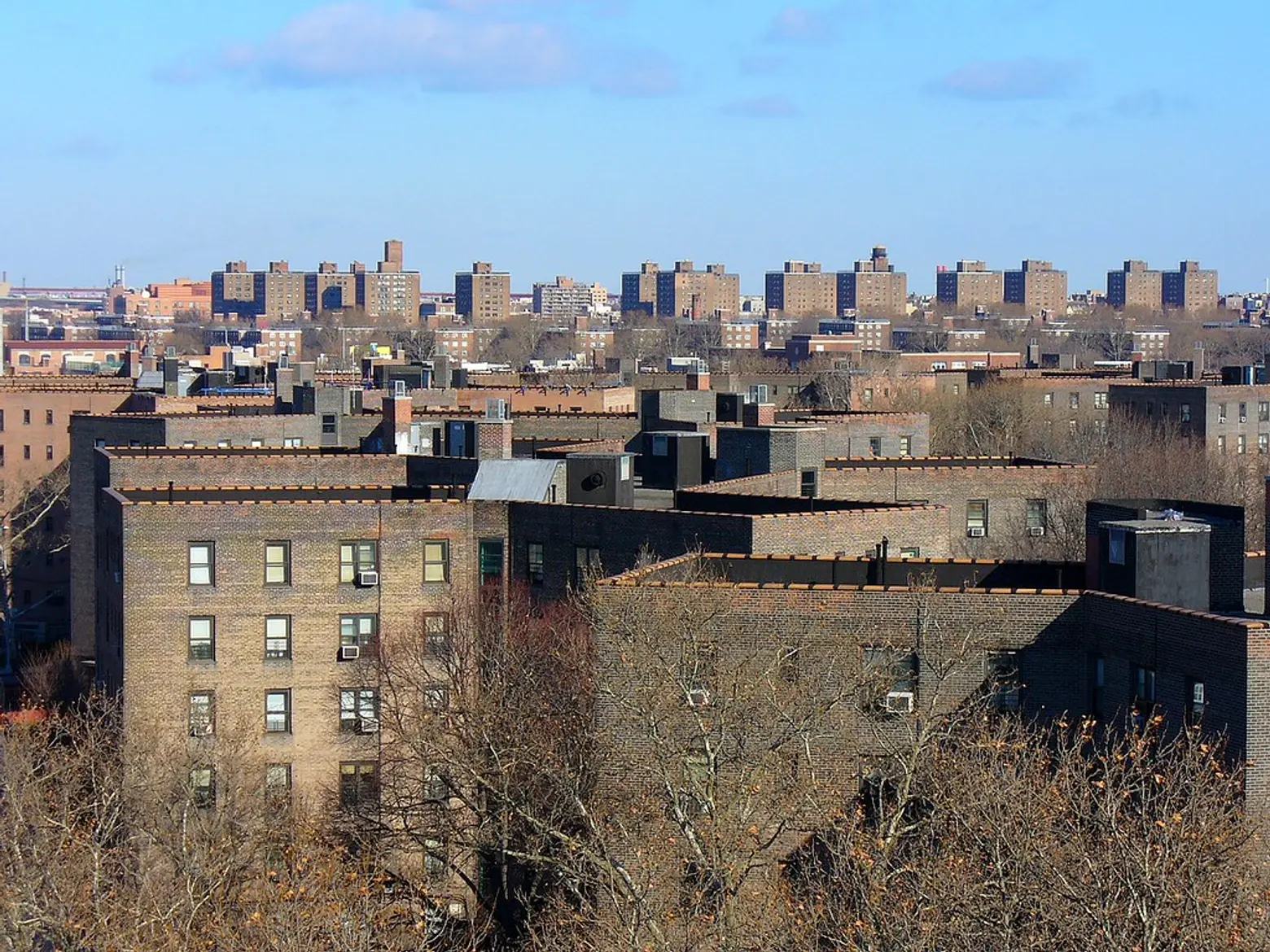 The New York Times recently told of a pair of visitors from Boston who signed up for a sweet Airbnb deal on a Chelsea pad for $90 a night–and were surprised to have it turn out to be a seventh-floor unit in the neighborhood's 11-building NYCHA Fulton Houses complex. The would-be guests noticed that "something seemed off," starting with the roach trap next to the bed. The travelers tipped off the company, who refunded their money, and their story quickly became internet history as yet another way homestay platforms are being taken advantage of and another log on the fire of the debate that rages over what to do about it.
Nevermind the fact that an abundance of vermin is a problem that should be investigated in government-subsidized housing even without unwelcome paying guests. Said guests are not allowed under NYCHA rules, which say that subletting government-subsidized apartments is illegal. It is also illegal to for anyone at all (in a multi-unit building) to rent an apartment for fewer than 30 days unless the host is on the premises during the stay, which makes a significant number of properties listed on Airbnb illegal, even if they aren't in the "projects."
The main difference between this exchange and the general exercise of using Airbnb as a sometimes-illegal side hustle for city-dwellers is that the average income of a family living in subsidized public housing is $25,007. Residents should be paying no more than 30 percent of their reported income in rent; the rest is subsidized by the federal government. And there are about 177,000 people on waiting lists for a NYCHA apartment, many of whom have been waiting for years. NYCHA spokeswoman Barbara Brancaccio told the Times that lodging and subletting were against the federal rules that cover public housing and against the housing authority's lease agreements. While rent-stabilized tenants, in general, are allowed to sublet, those who receive Section 8 subsidies and those living in most rent-controlled apartments don't have the right to do so.
Airbnb has no issues with keeping subsidized housing units off its platform but leaves it up to hosts to comply with their leases. The company even supported a bill, which stalled in the State Legislature, that would bar rent-regulated buildings and public housing from hosting short-term tenants. And situations such as the recent one seem, anecdotally, to be rare.
But they do happen since it's hard to resist what seems like an impossibly good deal. We're told, for example, of a recent Queens Airbnb listing for $89 a night in a "Charming, Private Apartment" that happened to be in the Queensbridge Houses, the nation's largest public housing complex (a guest commented that she was tipped off to the situation when she was greeted upon entering the building by a mouse enjoying its dinner). $36 a night was the irresistible number dangled by a Boston man for a public housing unit that was advertised as "an authentic urban living situation." The Chelsea apartment, which has since disappeared from the site without a trace, garnered a 4.83 out of 5 feedback rating from six reviews, which called the space "very clean and spacious" and "well maintained."
This latest tale comes on the heels of a sweeping referendum in Jersey City that forbids any renters at all from listing their units for a short term stay unless they'll be there as well. Homeowners are barred from hosting short-term stays for more than 60 days per year. Also, owners of short-term rental properties will be required to get a permit from the city. 70 percent of that city's voters favored the tighter regulations despite the fact that Airbnb invested $4.2 million on an opposition campaign.
[Via NYT]
RELATED: