73 mixed-income apartments up for grabs in prime Central Harlem, from $680/month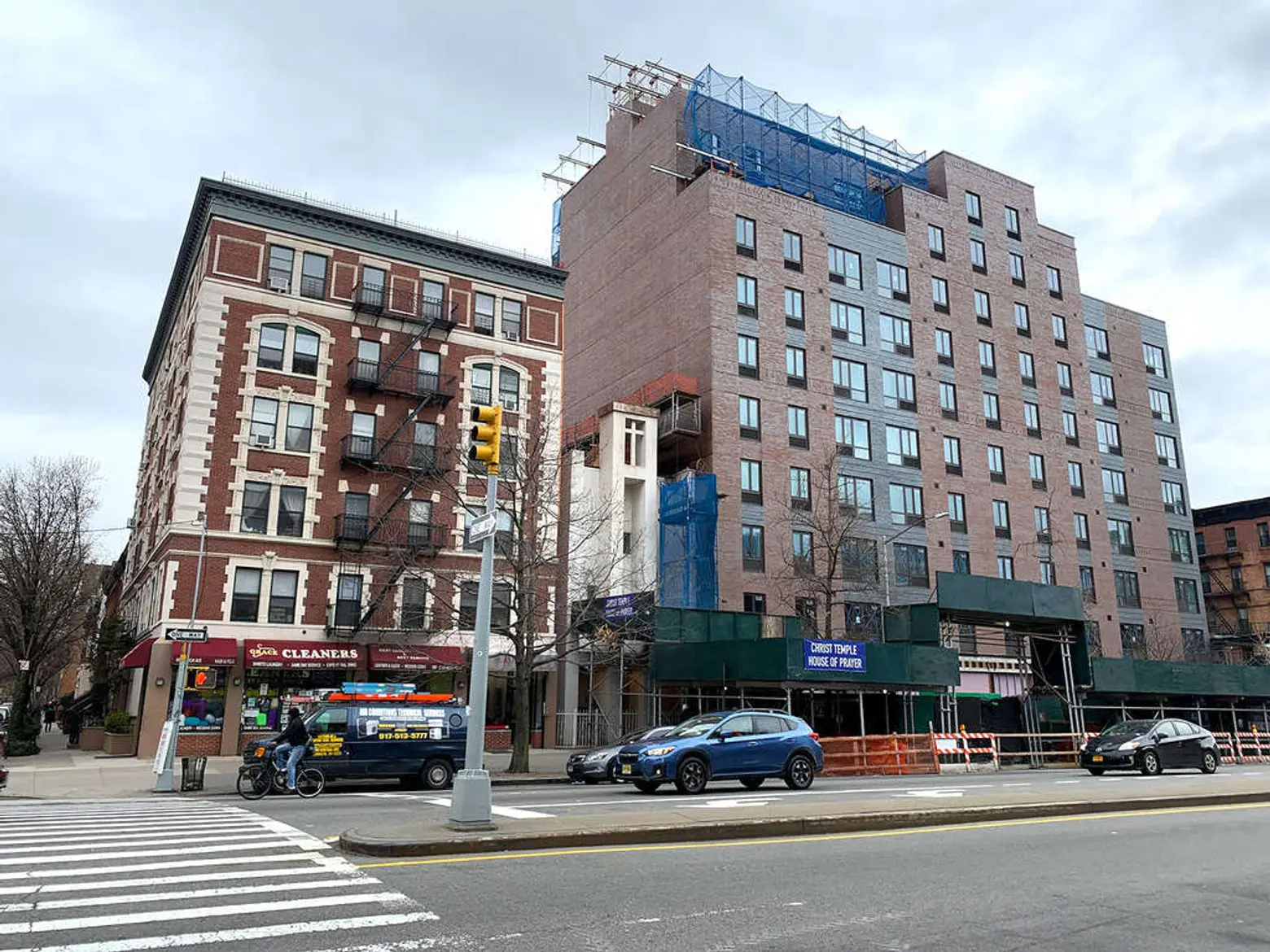 A housing lottery for 73 mixed-income units will launch on Thursday at a building in one of the most bustling sections of Central Harlem. The new 10-story building, called The Robeson, is located at 407 Malcolm X Boulevard between West 130th and 131st Streets. Qualifying New Yorkers earning 50, 100, and 130 percent of the area median income can apply for the units, which range from a $680/month studio to a $3,452/month three-bedroom apartment.
Developed by Lemor Development Group and designed by STAT Architecture, the Robeson features a red-brick facade and contains 79 middle-income units. The building includes just over 2,500 square feet for the New Hope Spring Grove Downtown Baptist Church of Christ, and roughly 7,500 square feet of commercial space on the ground floor.
Robeson residents have access to a fitness center, common outdoor space, laundry room, and space for bike parking. But the building's location is its main draw, with local favorites like Slyvia's, Red Rooster, and the National Jazz Museum of Harlem just steps away. The 2/3 trains are the closest subway lines, found five blocks away at both 125th and 135th Streets.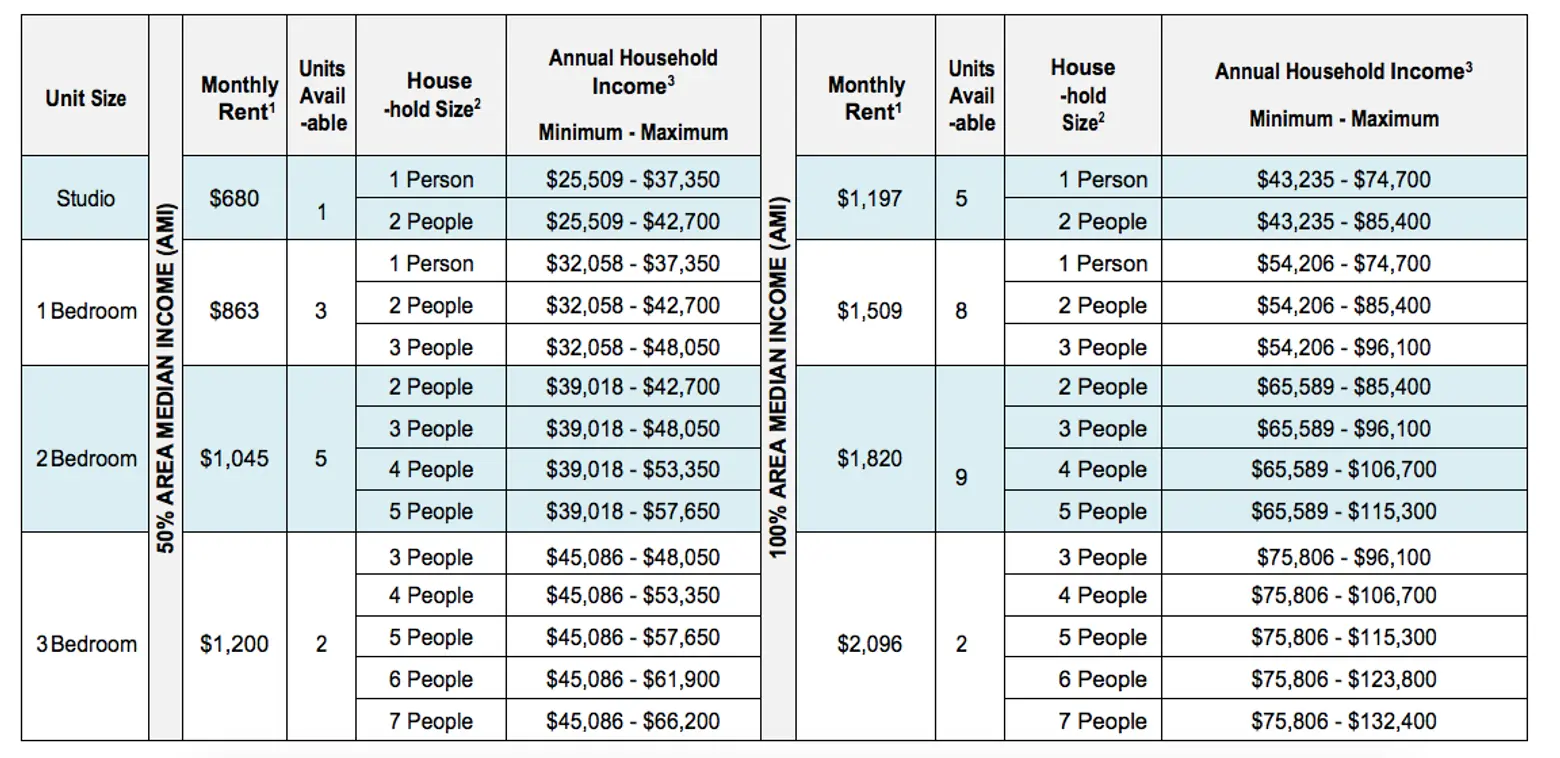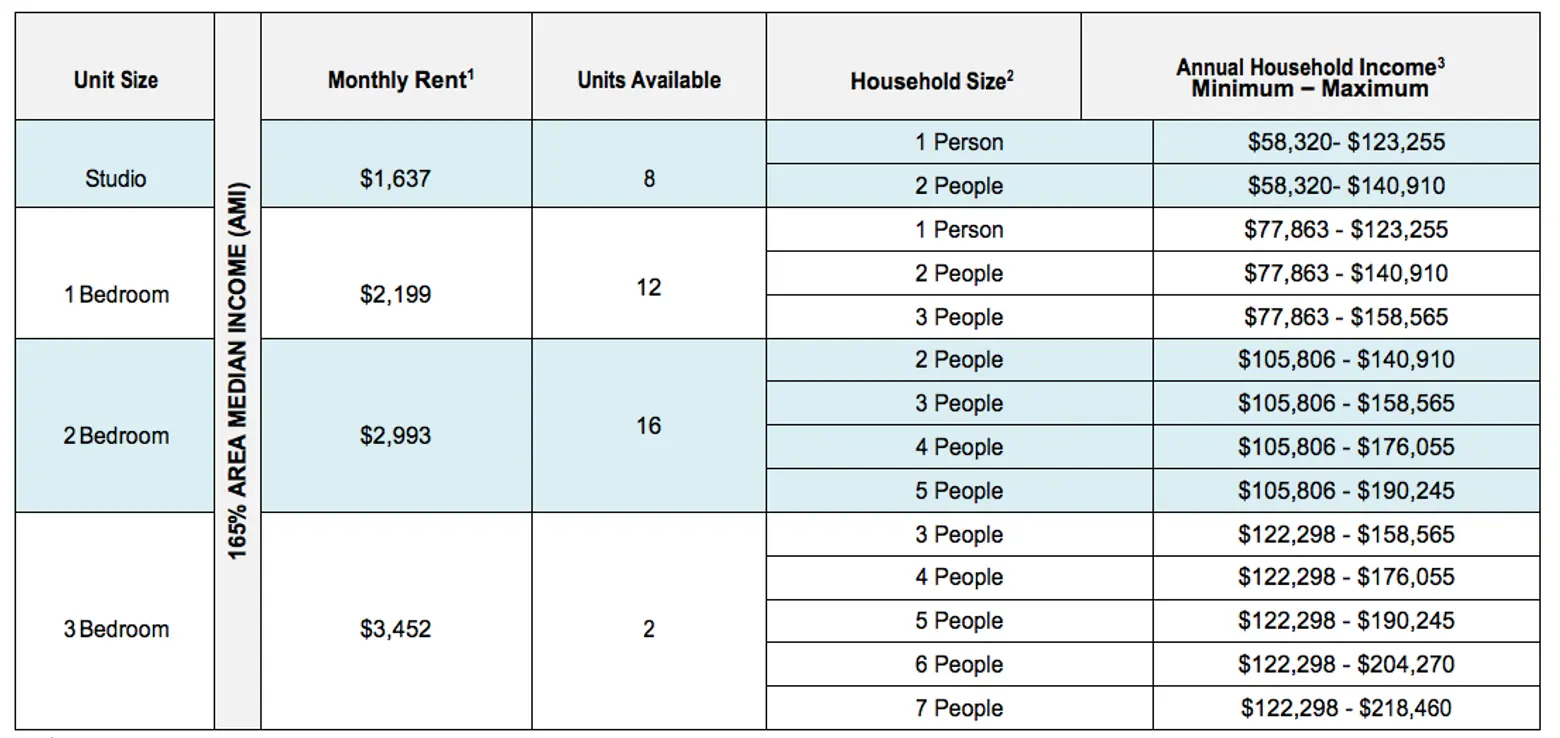 Qualifying New Yorkers can apply for the affordable units until May 26, 2020. Complete details on how to apply are available here (pdf). Preference for 50 percent of the units will be given to residents of Manhattan Community Board 10. Questions regarding this offer must be referred to NYC's Housing Connect department by dialing 311.
If you don't qualify for the housing lotteries mentioned, visit CityRealty.com's no-fee rentals page for other apartment deals in the city.
RELATED: