Enter a lottery for 7 affordable co-ops in East Harlem, available to buy for just $209K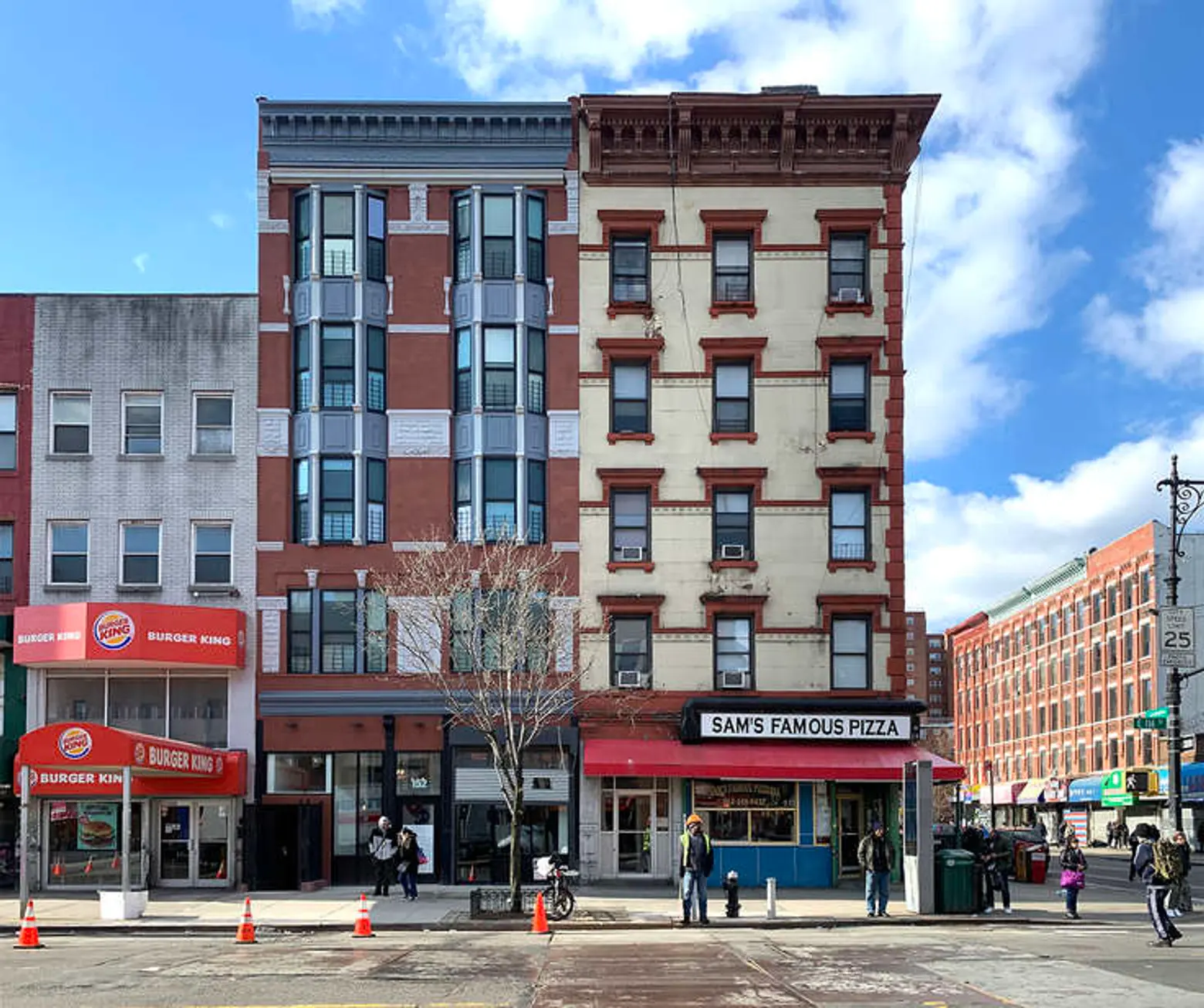 152 East 116th Street, second from right. Photo © Ondel Hylton/CityRealty
An affordable housing lottery has opened for seven income-restricted HDFC co-ops in East Harlem. The two-bedroom apartments, located at 152 East 116th Street, are available to those earning 90 percent of the area median income, which correlates to a two-person household earning between $70,672 and $85,950 annually up to a five-person household earning between $70,672 and $116,010. The estimated sale price of the units is $208,854 and those selected will have to put a minimum of three percent down.
As 6sqft recently explained:
The HDFC co-ops came out of a policy created in the 1970s that involved the city renovating abandoned buildings and offering tenants a chance to own their own apartments. In addition to most units being priced below the market rate, HDFC apartments also usually come with lower maintenance fees. According to the city's Department of Housing Preservation and Development, there are over 1,100 HDFC co-ops across the city.
The building at 152 East 116th Street is just off Lexington Avenue, where the 6 train is conveniently located. The north end of Central Park is a quick walk, and there are a ton of great restaurants along 116th Street. The apartments have energy-efficient appliances and washer/dryers. According to CityRealty, the affordable units are "less than half the median price of similarly sized East Harlem co-ops."

Qualifying New Yorkers can apply for the affordable units until October 19, 2021. Complete details on how to apply are available here. Questions regarding this offer must be referred to NYC's Housing Connect department by dialing 311.
If you don't qualify for the housing lotteries mentioned, visit CityRealty.com's no-fee rentals page for other apartment deals in the city and other HDFC listings here.
RELATED: