Lottery opens for 324 units at world's largest affordable Passive House, from $388/month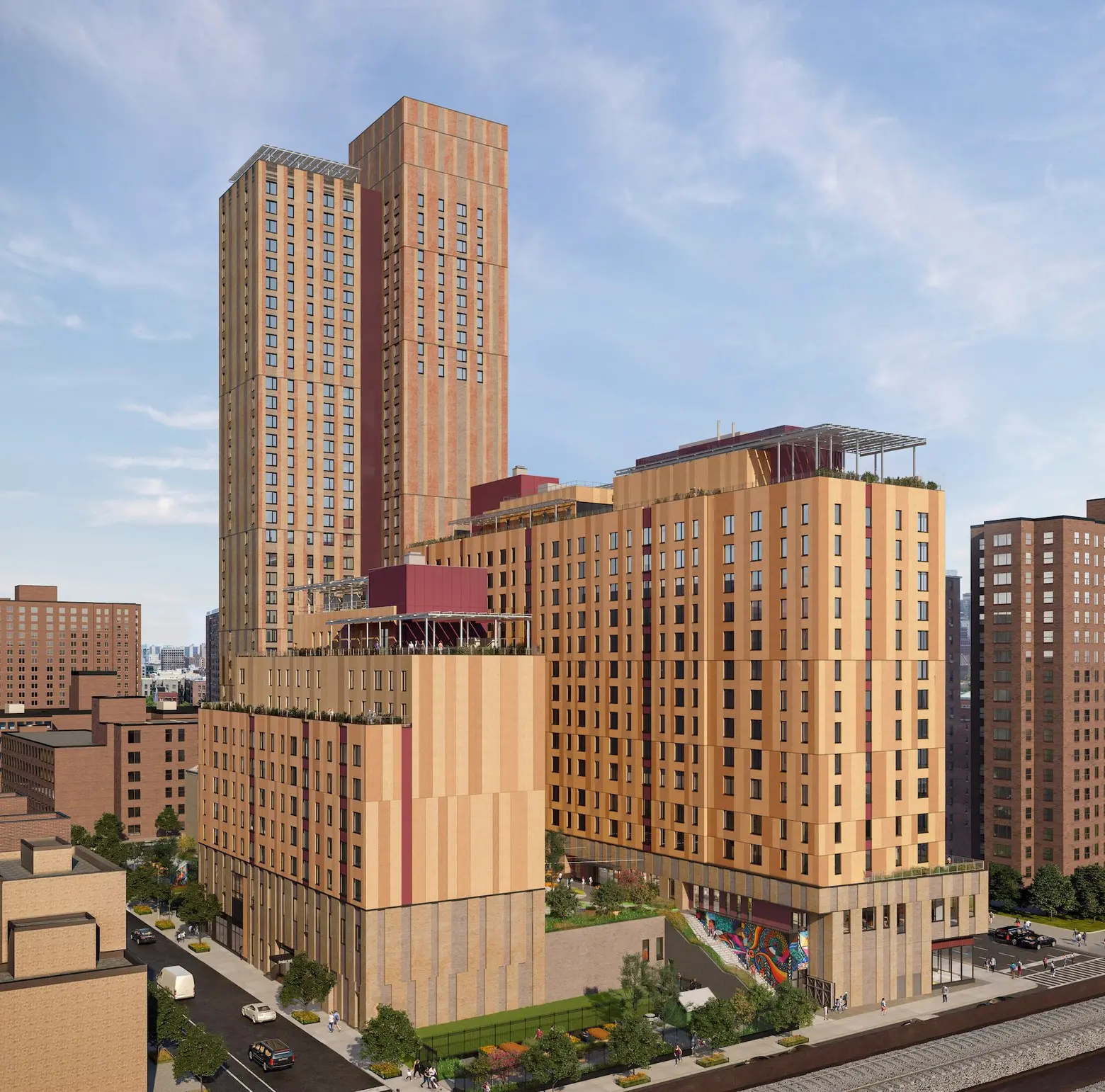 Rendering courtesy of the NYC Department of Housing Preservation and Development
A housing lottery opened this week for more than 300 apartments at the world's largest fully affordable Passive House. Sendero Verde is a mixed-use project currently under construction in East Harlem that includes affordable housing, community space, retail, outdoor gardens, and a school. As part of phase one, the 100 percent affordable building designed by Handel Architects is now accepting applications for 324 mixed-income units. New Yorkers earning 30, 40, 50, 60, 80, and 110 percent of the area median income can apply for the apartments, which range from $388/month studios to $2,524/month three bedrooms.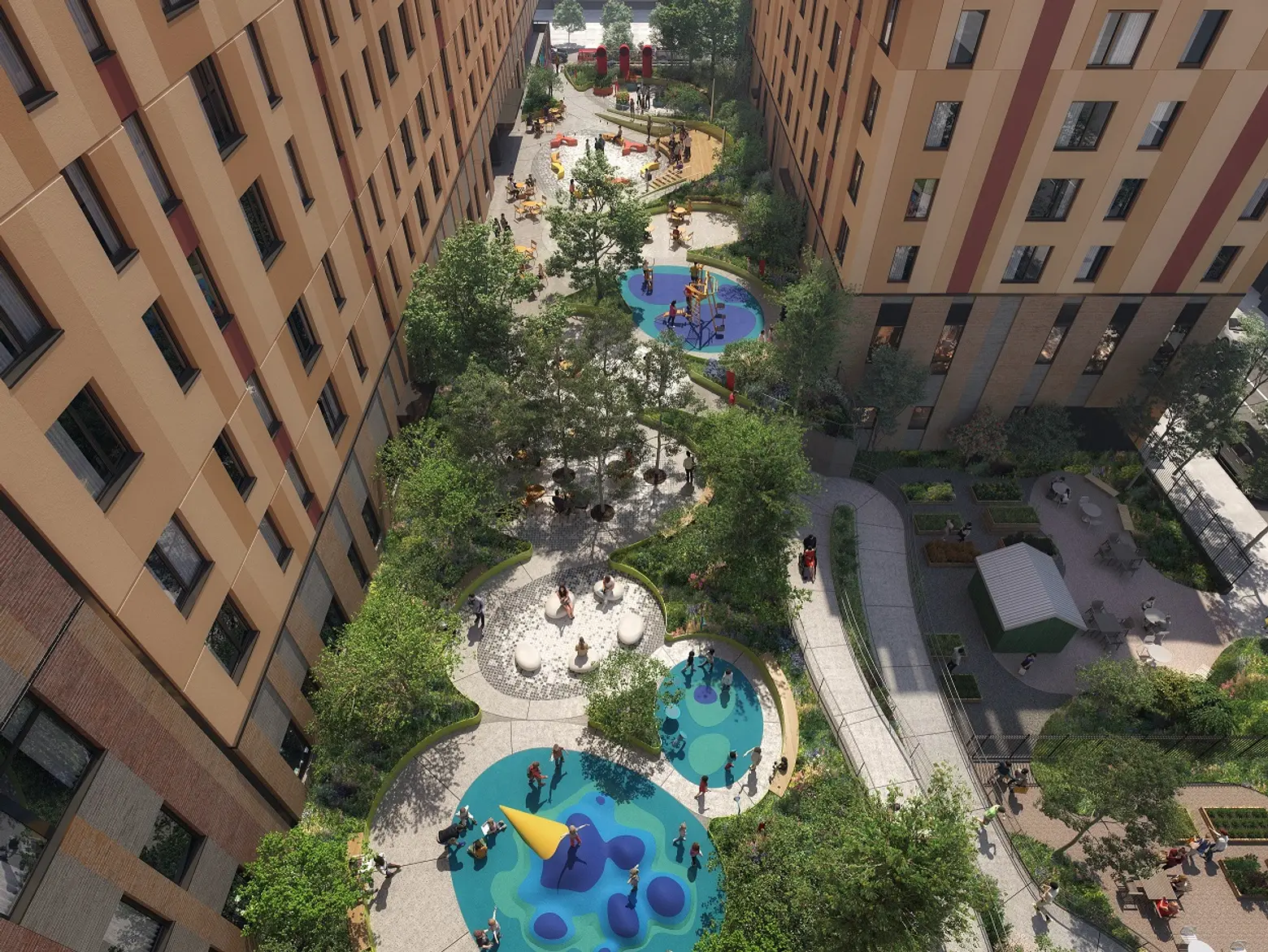 Developed by Jonathan Rose Companies, L+M Development, and Acacia Real Estate Development, the Sendero Verde development consists of three mixed-use buildings on city-owned blocks between East 111th and East 112th Streets, bounded by Madison and Park Avenues. According to CityRealty, permits have been issued for phase two of the project, which includes a pair of mid-rise buildings with 350 apartments.
Upon completion, the development will have 700 affordable apartments (including some for formerly homeless New Yorkers), a school with a gymnasium, and an 18,000 square foot courtyard with a children's play area accessible by the whole community.
Sendero Verde is expected to be the world's largest fully affordable project to meet Passive House standards. The sustainable design, including green space, airtight facade, and triple-glazed windows, provides a major reduction in energy needed for heating and cooling.
According to New York Passive House, this classification of energy-efficient buildings "delivers up to approximately a 90% reduction in heating and cooling demand and up to a 75% reduction in overall primary energy demand." It will be one of 65 Passive House projects in New York City.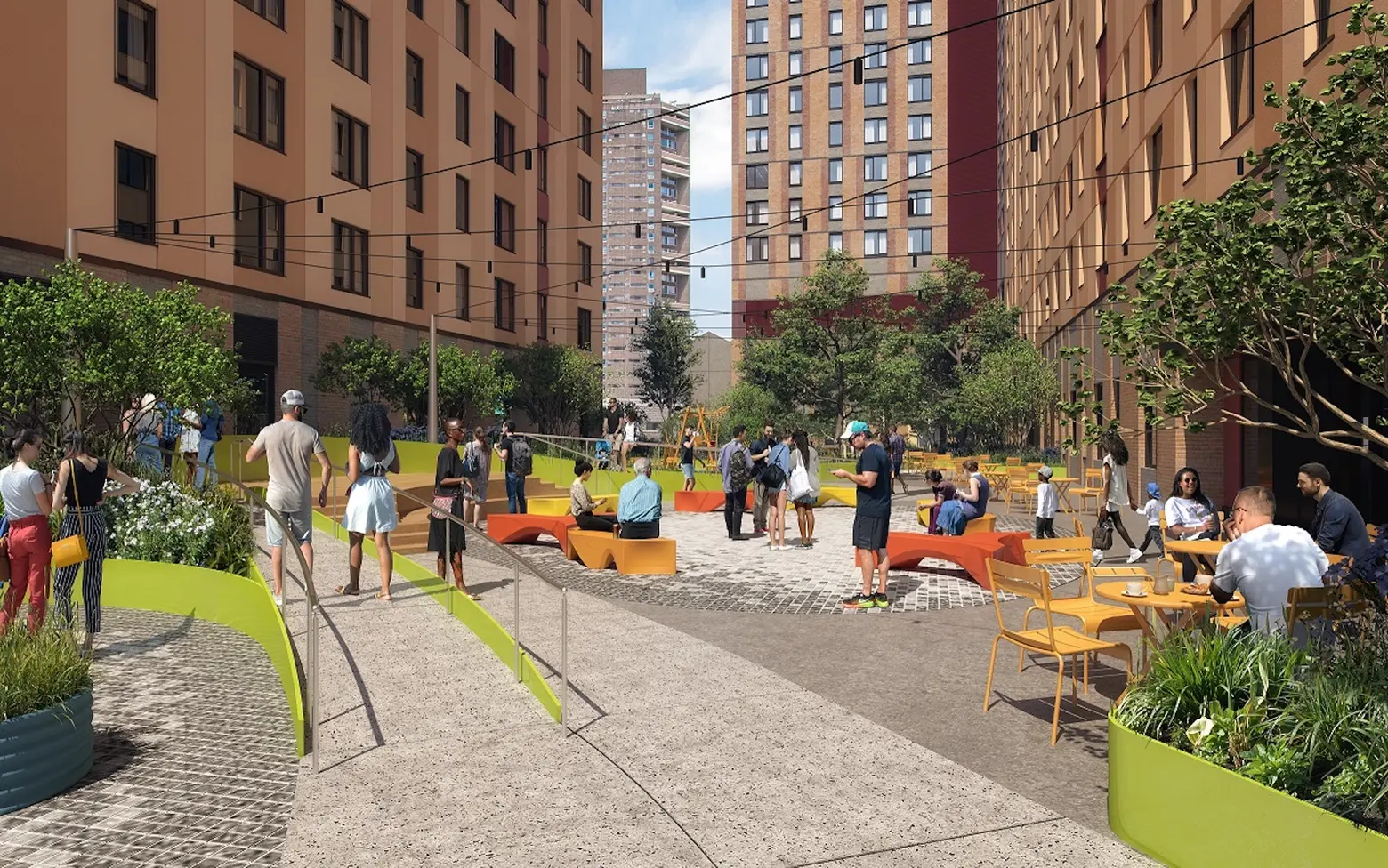 Sendero Verde offers its residents a wide variety of amenities, including a landscaped courtyard, rooftop terrace, fitness center, community room, computer room, and laundry rooms. Additional amenities include bicycle storage spaces, package lockers, and free access to broadband internet.
Developers partnered with local organization Promesa to provide on-site social services like occupational therapists, housing specialists, case managers, and art and dance classes. Promesa will occupy a 2,700-square-foot area complete with eight private offices, a medical exam room, and a conference room.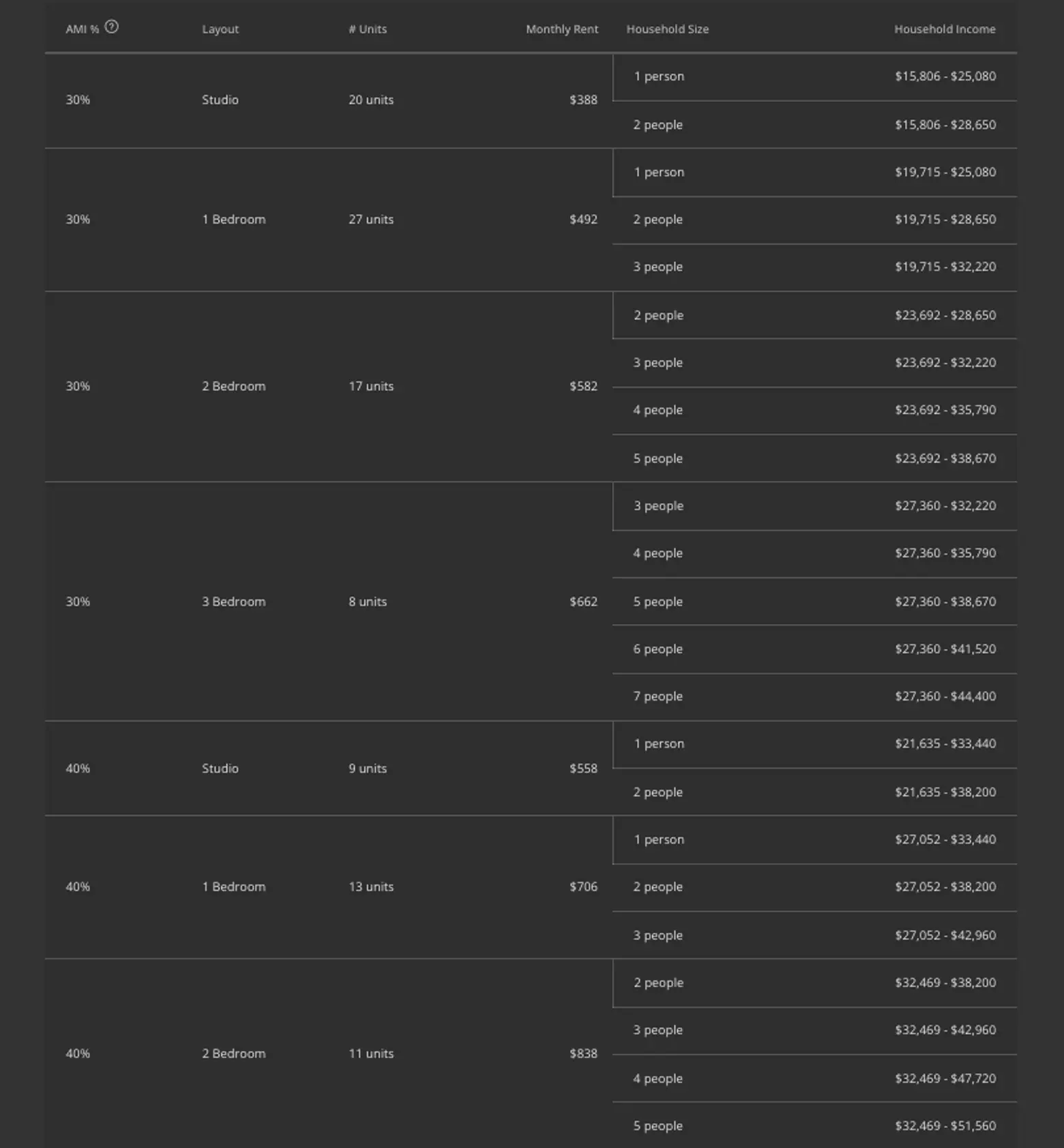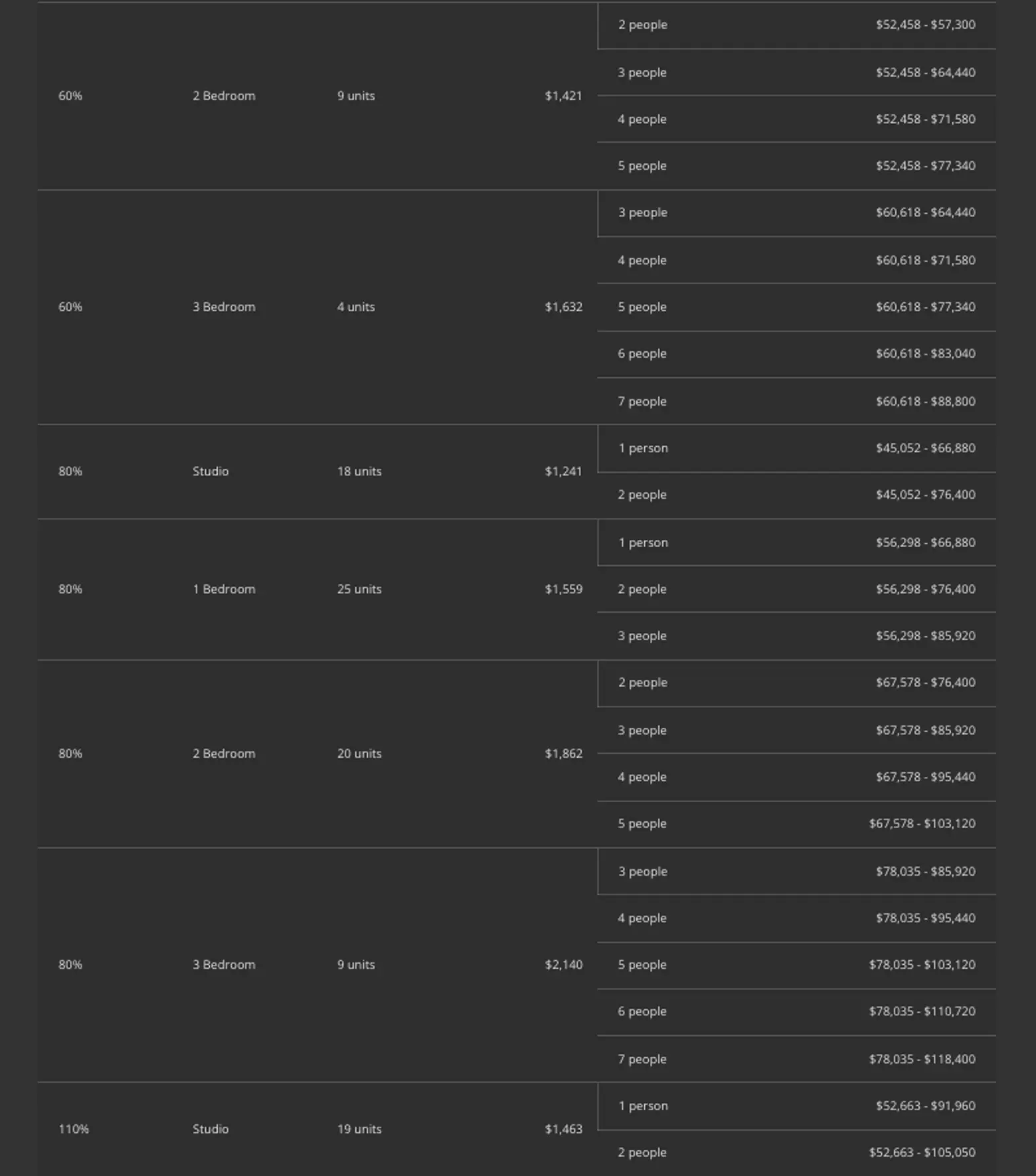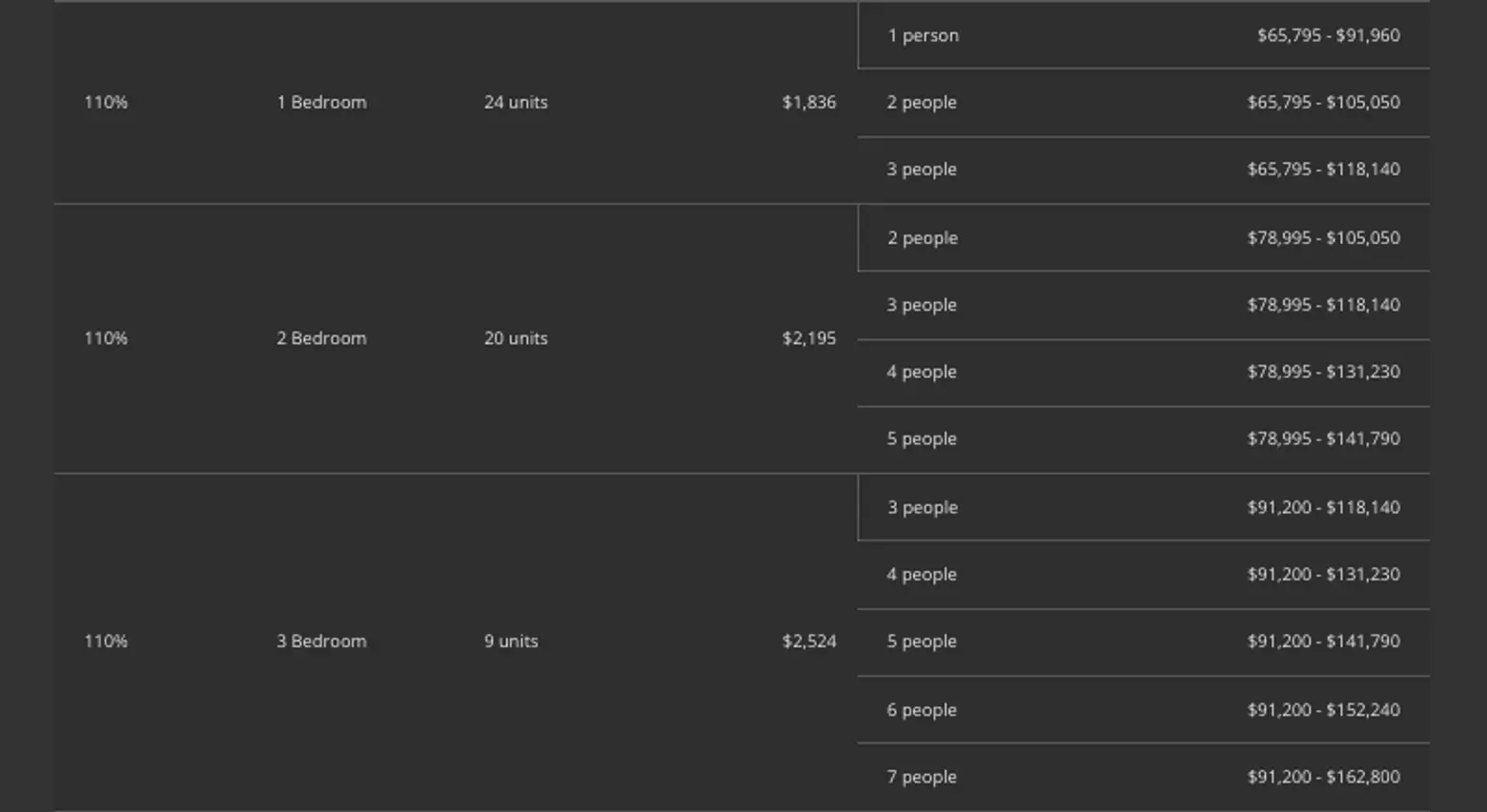 Qualifying New Yorkers can apply for the affordable units until February 25, 2022. Fifty percent of the units are set aside for residents of Manhattan Community Board 11. Five percent of the units are designated for residents with mobility impairments and two percent for those with hearing and visual impairments.
Complete details on how to apply are available here. Questions regarding this offer must be referred to NYC's Housing Connect department by dialing 311.
If you don't qualify for the housing lotteries mentioned, visit CityRealty.com's no-fee rentals page for other apartment deals in the city.
RELATED:
All images courtesy of the NYC Department of Housing Preservation and Development