Yayoi Kusama's insanely popular infinity rooms return to New York this fall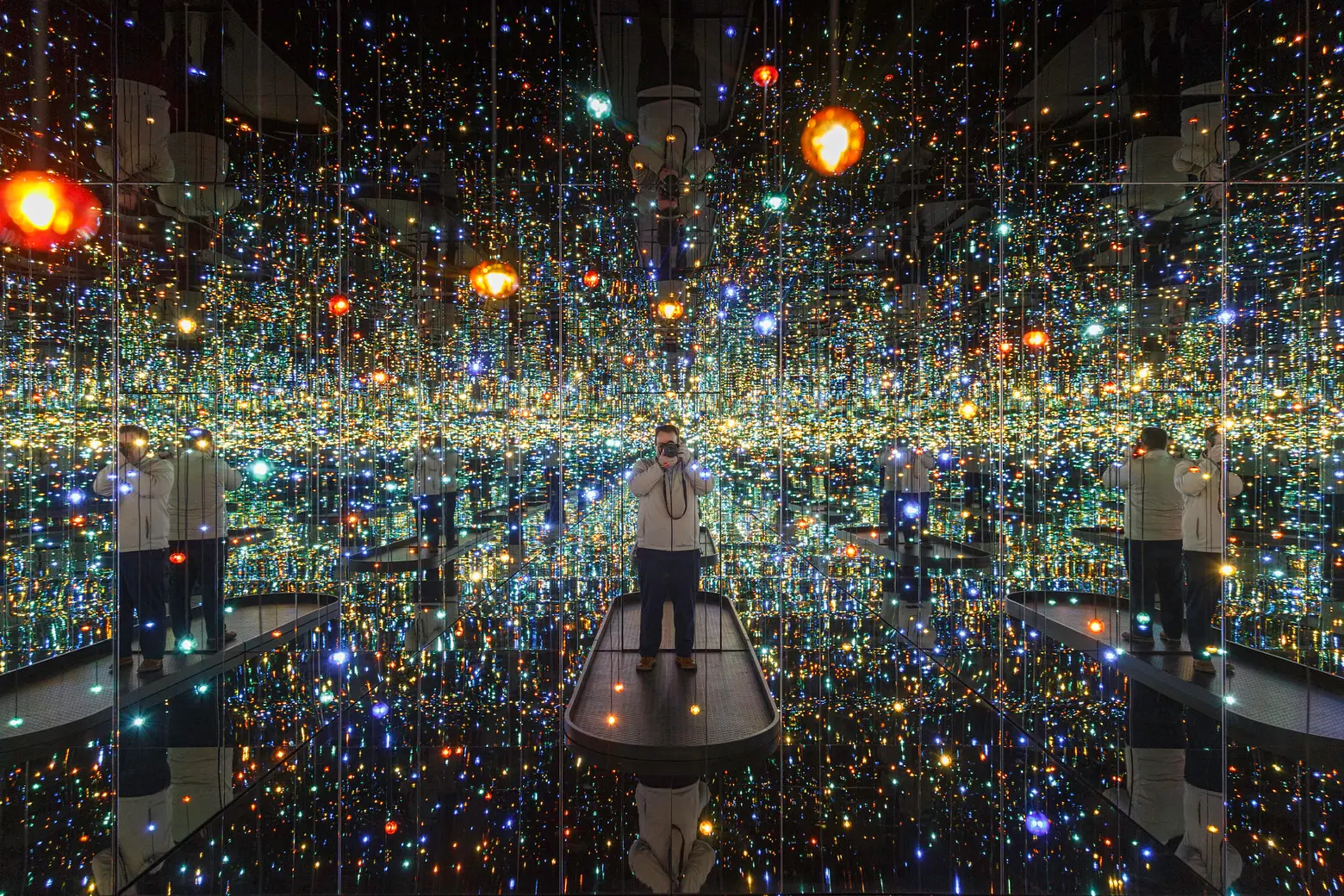 When Yayoi Kusama last took over David Zwirner Gallery with one of her Infinity Mirror Room installations in 2017, over 75,000 people flocked to experience the awe-inspiring (and very selfie-friendly) exhibition. At times during its 80-day run, the show was so popular that visits were limited to 60 seconds and wait times reached six hours. If you weren't one of the lucky ones then, you'll get another chance this fall when a new exhibition dedicated to the artist's work opens at David Zwirner on November 9, as Time Out reported.
Over the course of her career, Kusama has produced more than twenty Infinity Mirror Rooms—installations that use mirrors to translate the repetitive nature of her 2D works into kaleidoscopic environments that give the illusion of infinite space. As many have noted, the highly-Instagrammed works provide a perfect backdrop for selfies—though we recommend leaving your cell phone outside and making the most of your allotted time.  Alongside new Infinity Rooms, the exhibition will feature a collection of Kusama's signature polka-dot paintings and sculptures. Further details haven't been released yet but we can be sure of one thing: it will draw huge crowds, so plan accordingly.
[Via Time Out New York]
RELATED: