Waitlist reopens for affordable apartments at two rentals near Lincoln Center, from $613/month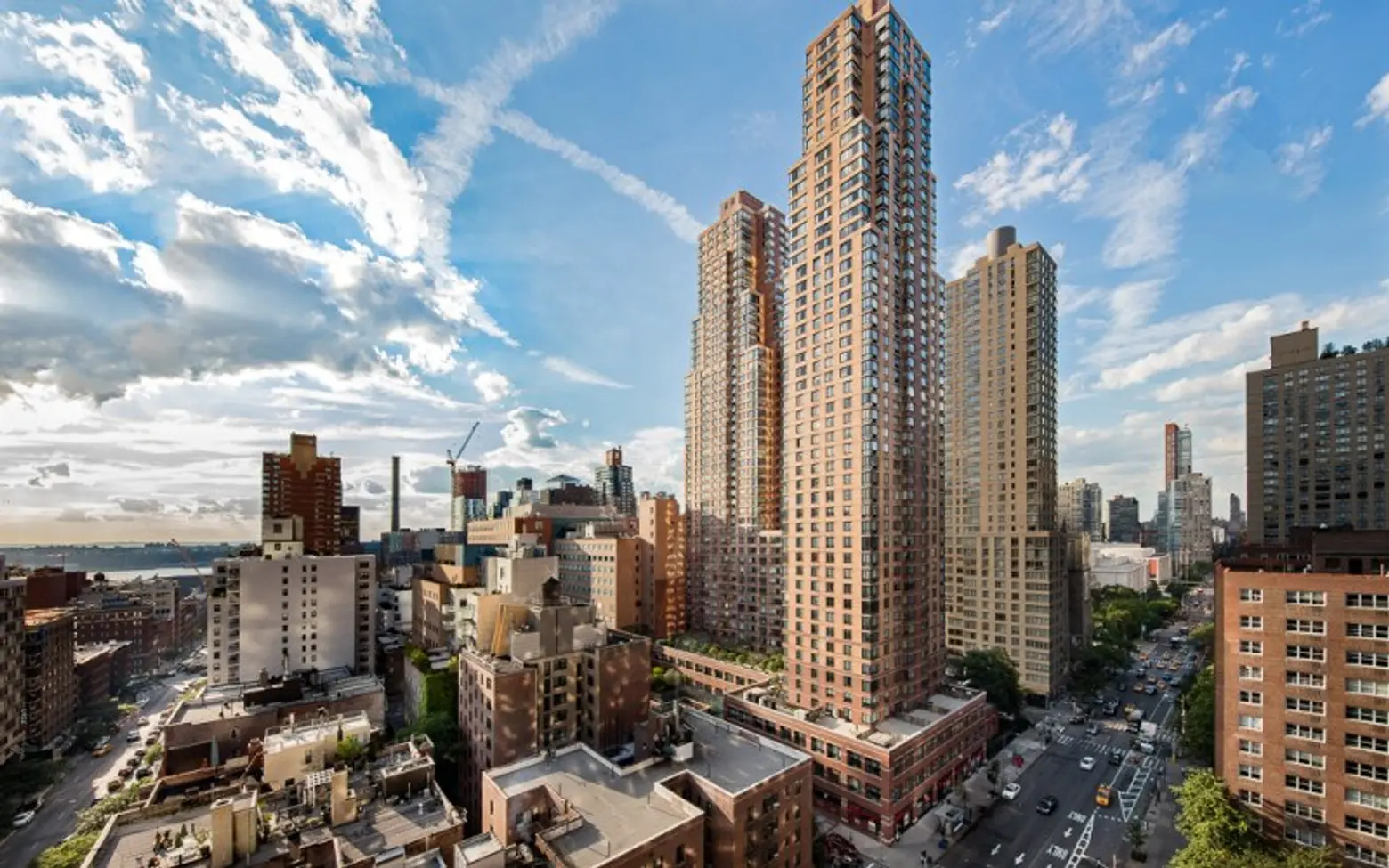 One Columbus Place via Brodsky
Qualifying New Yorkers aching to be in the thick of the city's performing arts scene now have an opportunity to join the waitlist for two Midtown West rental towers: One Columbus Place and 55-75 West End Avenue. The NYCHDC is currently accepting applications for studio and one-bedrooms priced at $613 and $659, respectively. The towers, both developed by the Brodsky Organization in the mid-90s, boast not only a fantastic location close to Columbus Circle, Central Park, and Lincoln Center, but also come with great perks like roof decks, swimming pools, laundry facilities, gyms, and concierge and doorman service.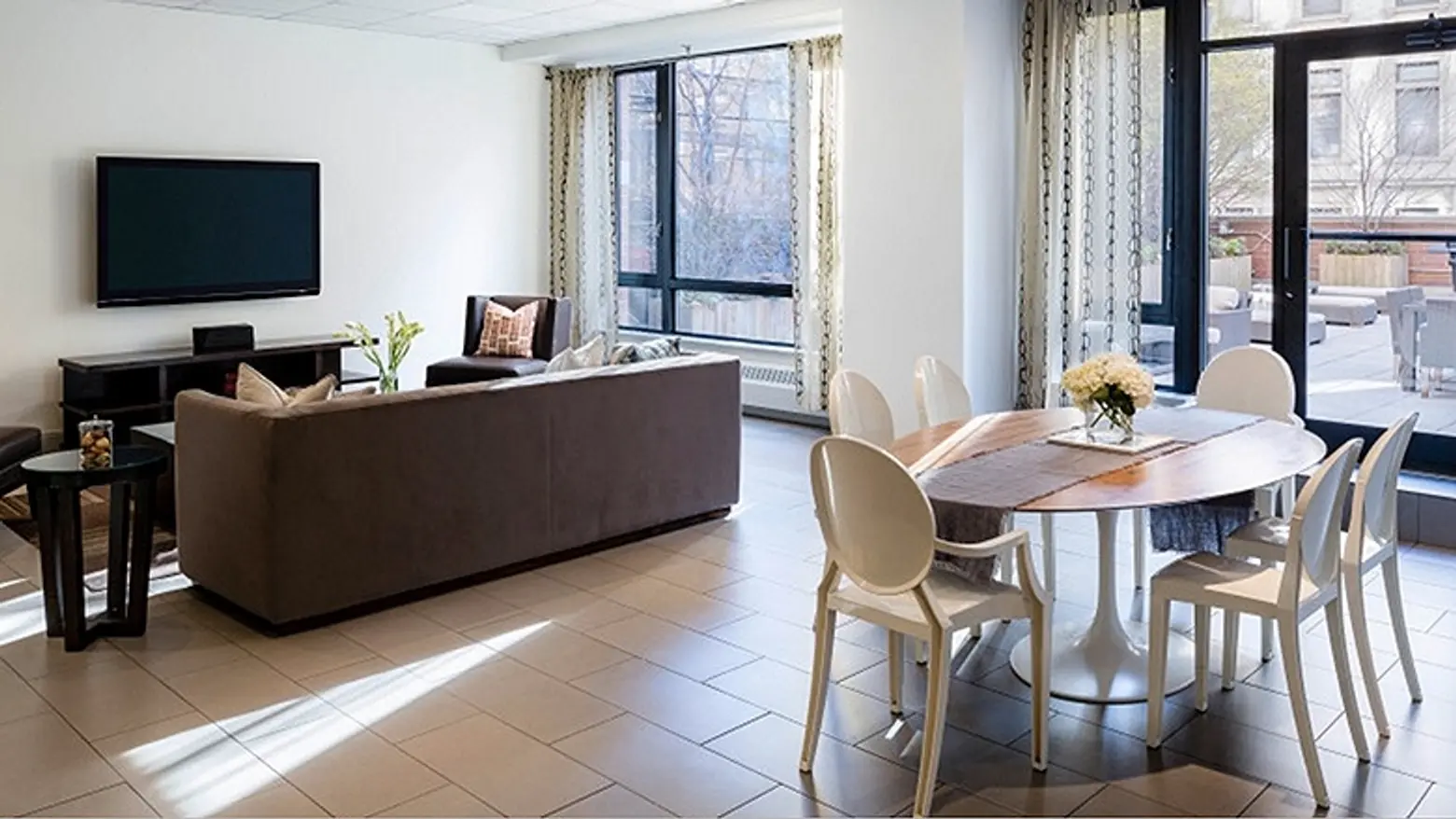 An apartment at One Columbus Place

In all, the two towers have reserved just over 200 units for low- and mid-income tenants. Per the listing, those meeting the above income requirements have until May 22nd to request an application to be placed on the waitlist. Applications must be postmarked and returned by May 27th.
Applications can be requested by sending a postcard ONLY to: URBAN ASSOCIATES, LLC, P.O. Box 4089 New York, NY 10023
All questions regarding this offer must be referred to the NYCHDC.
Use 6sqft's map below to find even more ongoing housing lotteries.
If you don't qualify for the housing lotteries mentioned, visit CityRealty.com's no-fee rentals page for other apartment deals in the city.
RELATED: