Affordable housing lottery opens for 79 units on the Upper West Side, from $456/month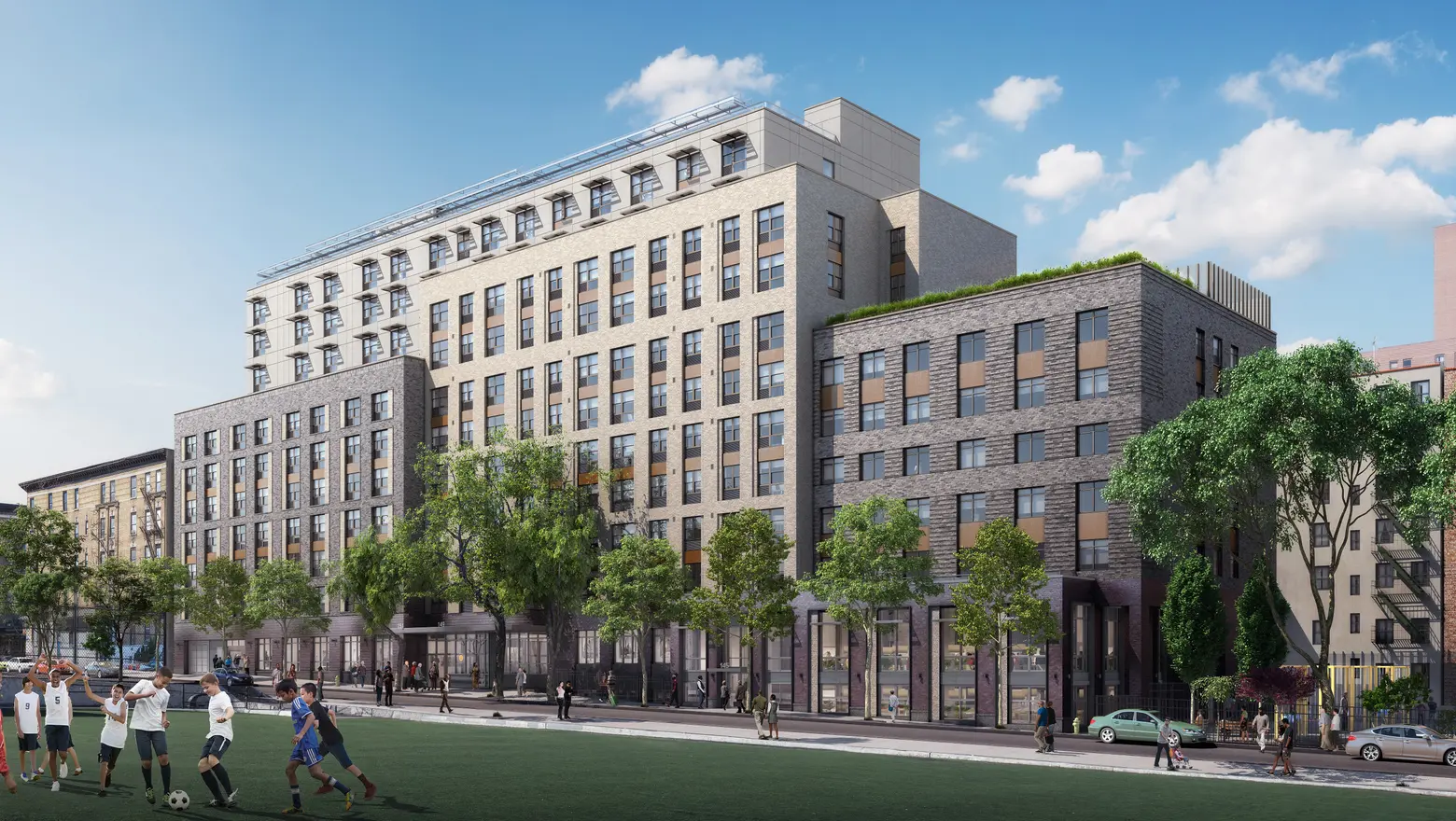 Rendering courtesy of NYC Department of Housing Preservation & Development
In the Manhattan Valley section of the Upper West Side, an affordable housing lottery has just launched for New Yorkers earning 30 or 60 percent of the area median income. The units range from $456/month one-bedrooms to $1,510/month three-bedrooms. The building, known as WSFSSH at West 108, is located at 145 West 108th Street, and it's the first in a two-phase project from the West Side Federation For Senior and Supportive Housing (WSFSSH). When the development was first announced in 2016, it was contested by local residents for the fact that it would replace affordable, city-owned parking garages and a transitional shelter.
As CityRealty explains, "In 2016, those residents banded together to form Save Manhattan Valley (SMV) after hearing they would potentially lose 675+ cheap parking spaces to the… project, which they believe would result in shadows cast over nearby playgrounds, congestion, hazardous toxins, and a loss of business." Ultimately, though, the approvals were granted.
This building at 145 West 108th Street is the first phase of the project. Construction on the second phase, which will be located at 103 West 108th Street and contain 81 affordable senior housing units, is expected to begin in 2023 when the existing parking lot's lease expires. The completed residence has a total of 198 units; 60 percent of those are supportive housing, set aside for low-income or formerly homeless individuals or families with special needs who are referred by city agencies. The remaining 40 percent are those that are currently being made available to the public through this lottery.
The units feature GE appliances, engineered stone countertops, and luxury vinyl tile flooring. Amenities include bike storage, a children's playroom, laundry room, media and rec rooms, and outdoor terraces. The building is between Columbus and Amsterdam Avenues, which are both lined with great restaurants. It's right across from Booker T. Washington Playground and right next to Anibel Aviles Playground, and just a couple blocks south of Morningside Park and the Cathedral of St. John the Divine; the north end of Central Park is also a few blocks away. The 1, A, B, and C trains are all available at 110th Street.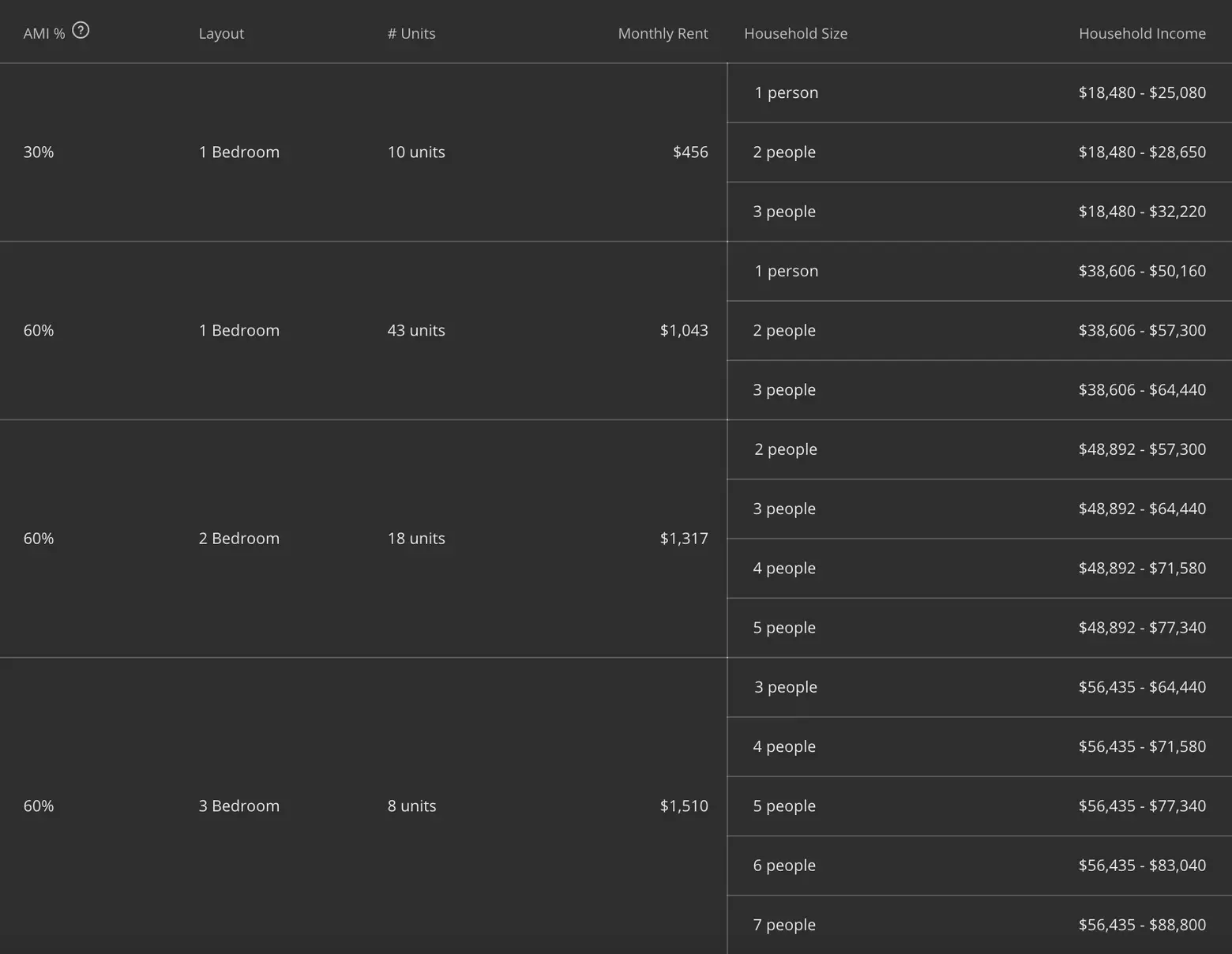 Qualifying New Yorkers can apply for the affordable units until June 18, 2021. Preference for 50 percent of the units will be given to residents of Manhattan Community Board 7. Complete details on how to apply are available here. Questions regarding this offer must be referred to NYC's Housing Connect department by dialing 311.
If you don't qualify for the housing lotteries mentioned, visit CityRealty.com's no-fee rentals page for other apartment deals in the city.
RELATED: