200 spots open on waitlist for middle-income units at ritzy Upper West Side rental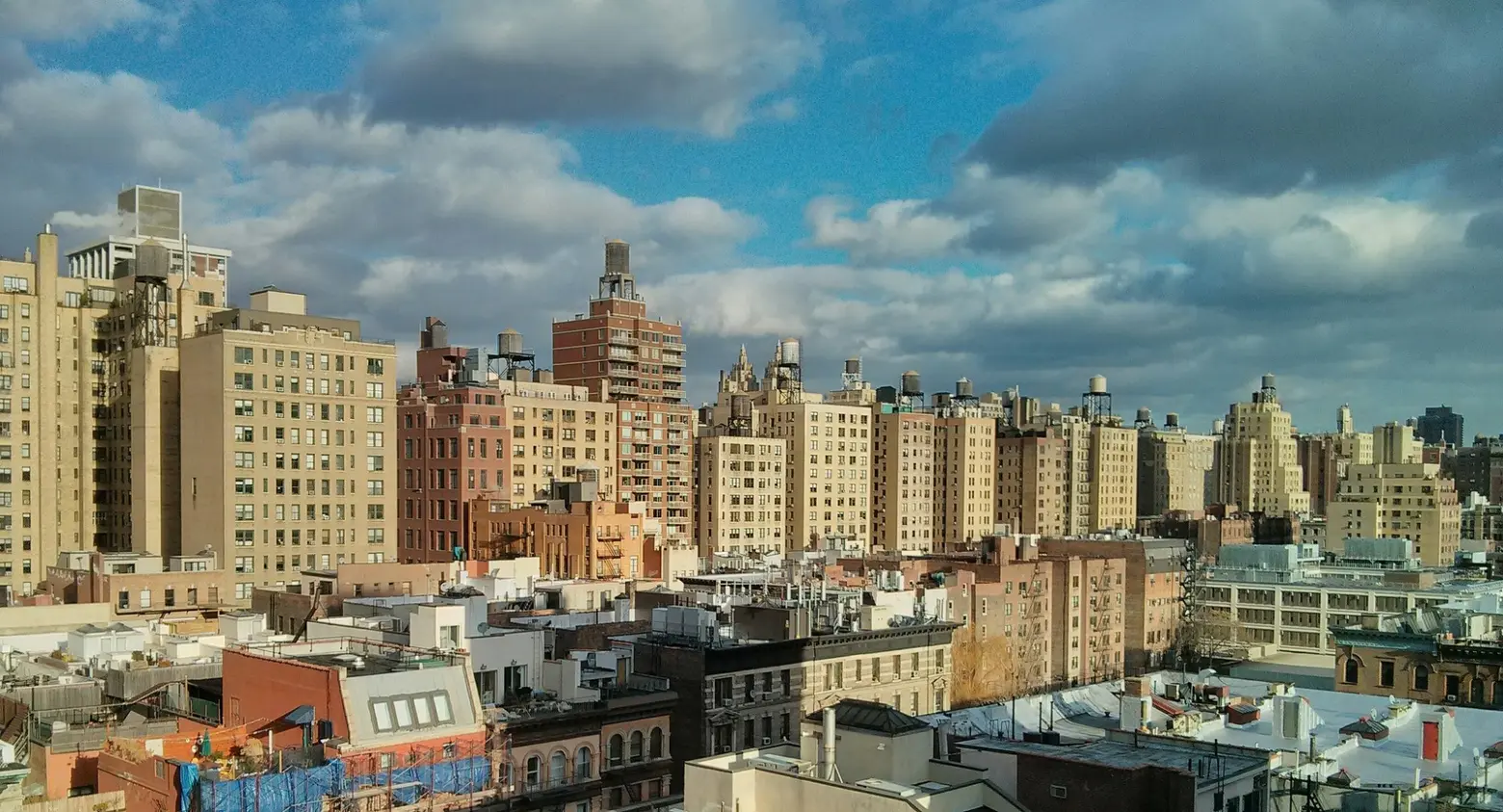 A housing lottery launched this week to replenish the waitlist at a high-end apartment building on the Upper West Side. Applications are currently being accepted for a 200-spot waitlist for the West End Towers, a two-tower, 1,000-unit complex at 75 West End Avenue. Qualifying New Yorkers earning 130 percent of the area median income can apply for the available units, studios between $1,997 and $2,137 per month and one-bedrooms between $2,224 and $2,601 per month. Eligible applicants will be randomly selected and placed on the waitlist for future vacancies.
Amenities at the Towers include a one-acre park, parking garage, a concierge, fitness center run by New York Sports Club with a pool, children's playroom, a playground, and on-site laundry. Plus, there's a free shuttle bus to Columbus Circle.
While the building perks are nice, its location really makes it a stand-out. Just steps from Riverside Park on one side and all Lincoln Center has to offer (read: the New York Philharmonic, the Metropolitan Opera, New York City Ballet, etc.) on the other. And proximity to the A, C, E, B, D, 1, 2, and 3 trains makes commuting to nearly everywhere a breeze.

Qualifying New Yorkers can apply for the apartments at 75 West End Avenue until December 31, 2019. Complete details on how to apply are available here (pdf). Questions regarding this offer must be referred to NYC's Housing Connect department by dialing 311.
If you don't qualify for the housing lotteries mentioned, visit CityRealty's no-fee rentals page for other apartment deals in the city. And find market-rate apartments at the West End Towers here.
RELATED: