Trump Organization removes president's name from Central Park ice rinks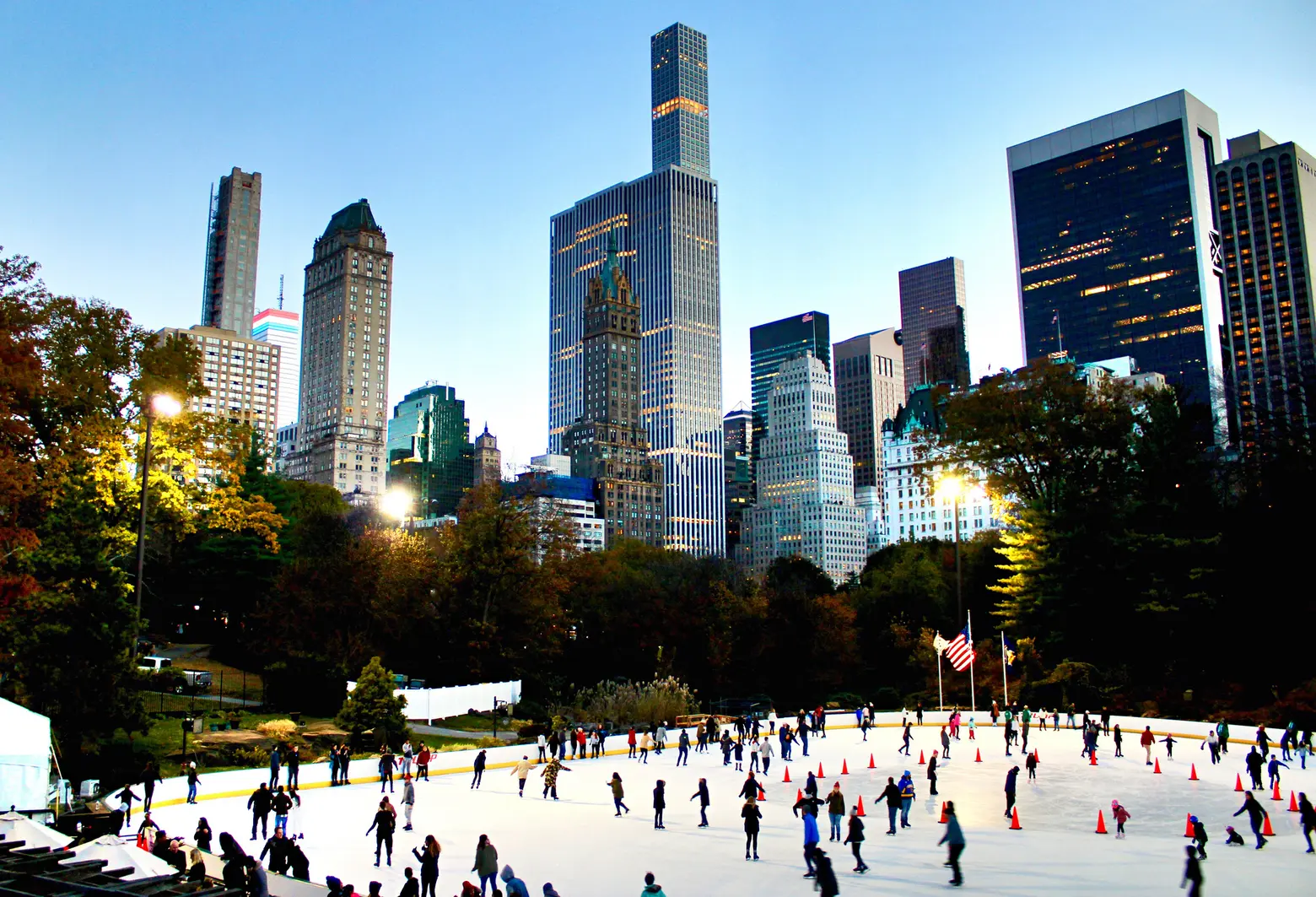 As New York City's many ice skating rinks start to open this month for the season, two Central Park arenas will debut a slightly updated look. The Trump Organization has removed President Donald Trump's name from Wollman Rink and Lasker Rink, marking the first time the business has voluntarily distanced itself from its owner, according to the Washington Post. City officials told the newspaper that the president's company informed them about the plan to remove the signage this past summer but provided no reason behind the change.
Geoffry Croft, of the watchdog group NYC Park Advocates, told the Post that the name change is "a complete rebranding." The rinks once boasted their connection to the president with red signs that read "Trump" on boards around the rink and at the skate rental desk. The signage has mostly been covered with a white tarp or relegated to smaller print at the bottom.
"They've taken [the name] off everything. Off the uniforms, everything," Croft said.
Trump has operated the two Central Park rinks since the 1980s. When the city was struggling with debt left over from the fiscal crisis a decade prior, Trump offered to renovate Wollman Rink within six months, in return for the leases to run the rink.
Erasing the Trump name from the rinks is most likely a business strategy. As 6sqft learned last September, four concessions run by the Trump Organization, including the Trump Golf Links in the Bronx, the Michael Friedsam Memorial Carousel, and the two rinks, have seen sales drop or remain flat since Trump took office.
According to the New York Times, both Wollman and Lasker saw revenue drop by 5 percent following the 2016 election. The report found that the skating rinks generated $8.9 million in the operating year ending at the end of September 2015, growing to $9.3 million in annual revenue the following year, which ended just a few weeks before Trump was elected. Revenue dropped to $8.7 million the next season, which ended last September.
"I do believe that's the answer," an employee told the Post, referring to the Trump name. "It was hurting business."
Trump's name has been removed from six residential buildings in Manhattan and three hotels since taking office. But, as the Post noted, those properties are owned by those who paid to license the name, not the Trump Organization.
[Via Washington Post, NY Times]
RELATED: