Tribeca Film Festival returns this summer with 12 days of outdoor screenings in every borough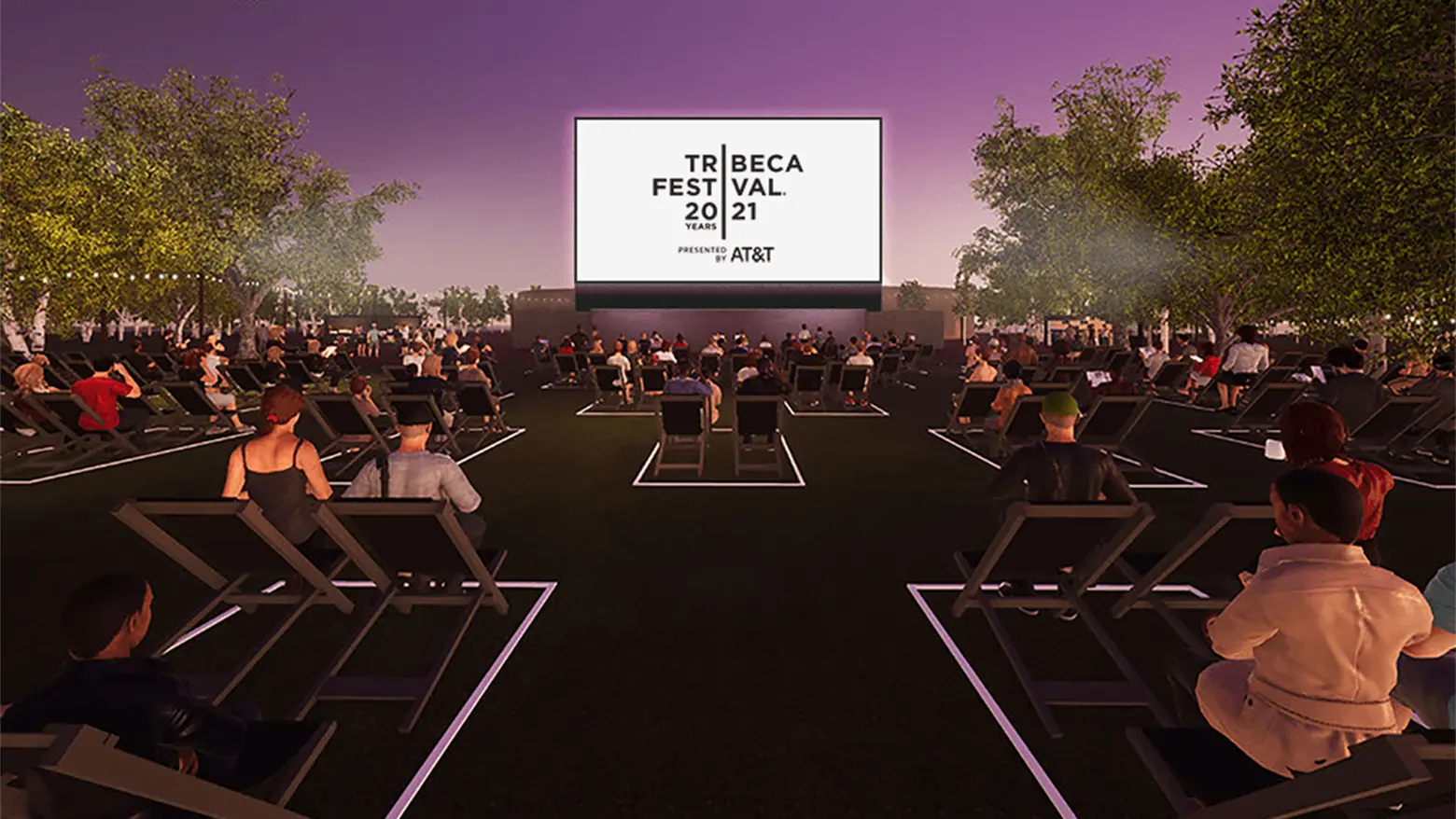 The Battery; Photo Credit: Overland Entertainment
The Tribeca Film Festival first launched in 2002 following the September 11 terrorist attacks, part of an effort to fuel Lower Manhattan's comeback. Now after a devastating year for New York, the film festival hopes to bring the city together once again for its 20th anniversary. From June 9 to June 20, there will be 12 days of outdoor, in-person screenings with events taking place in every borough.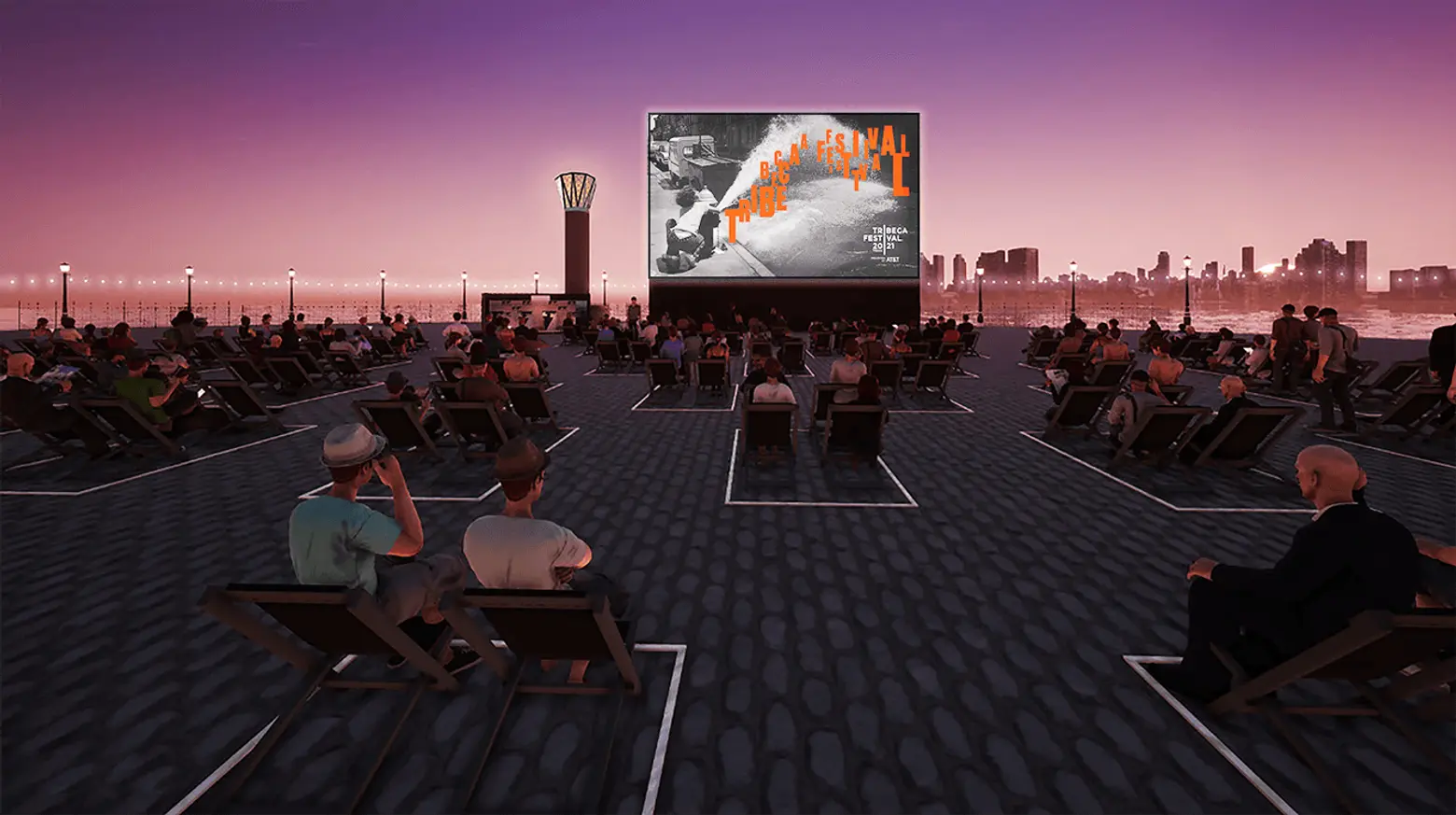 Brookfield Place; Photo Credit: Overland Entertainment
"Tribeca is a community of the most resilient and talented storytellers on the planet. In 20 years, our community of creators and partners have become a family," Jane Rosenthal, co-founder and CEO of Tribeca Enterprise and Tribeca Festival, said. "This summer we are excited to reunite as Tribeca becomes a centerpiece of live entertainment in neighborhoods across New York City."
Tribeca Film Festival has partnered with some iconic city sites that will allow attendees to safely gather, according to organizers. Confirmed venues for the festival include Brookfield Place, the rooftop at Pier 57, The Battery, Hudson Yards, Empire Outlets on Staten Island, and the MetroTech Commons in Brooklyn.
As part of the event, there will be community screenings in all boroughs, including the Bronx and Queens, that will use mobile 40-foot LED cinemas. While the official lineup of screenings has not been announced yet, the festival promises to offer "diverse programming," including a celebration of the Juneteenth holiday on June 19.
This year's festival is being presented by AT&T and is part of the state's NY PopsUp initiative to bring back live entertainment and culture to New York as part of a post-COVID recovery. Gov. Andrew Cuomo said earlier this year that the initiative, which launched in February and will include hundreds of events across the state, will culminate with the Tribeca Film Festival and the opening of Little Island at Pier  55.
Entertainment venues and theaters in New York can reopen with limited capacities starting April 2, with 100 people permitted indoors and 200 people outdoor.  If all attendees present proof of vaccination or a negative coronavirus test prior to entry, (which can be done via the state's new Excelsior Pass app), capacity can increase to 150 people indoors and 500 people outdoors.
Organizers say the festival will work with the state's health department to comply with all COVID-19 safety protocols. As renderings released with the announcement show, the event will include socially distanced seating arrangements.
"The Tribeca Film Festival was born out of our mission to bring people together in the aftermath of 9/11. We're still doing it," Robert De Niro, co-founder of the festival, said. "And as New York emerges from the shadow of COVID-19, it seems just right to bring people together again in-person for our 20th-anniversary festival."
RELATED: