Tour mid century-modern icons from Philip Johnson, Marcel Breuer, Frank Lloyd Wright, and more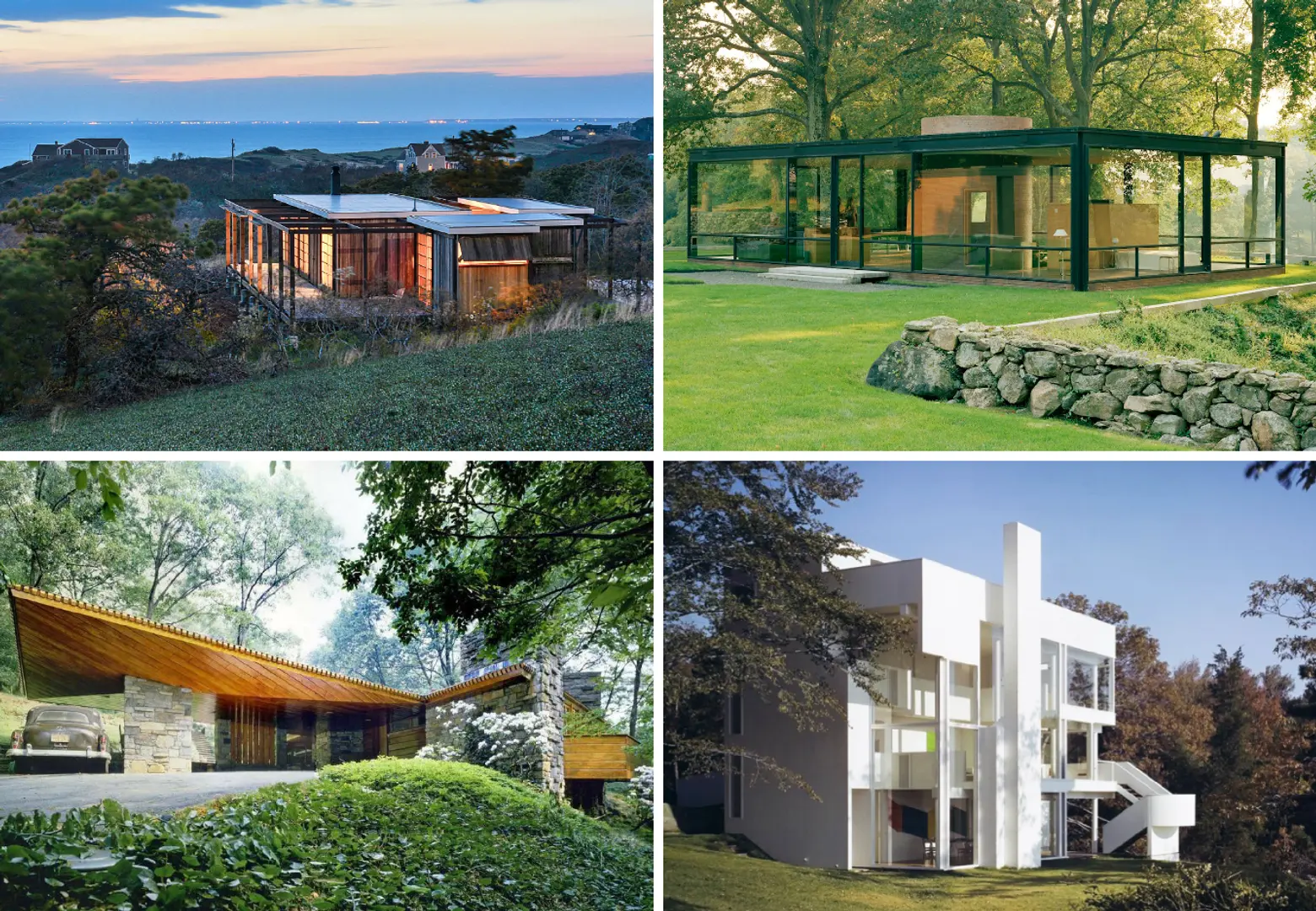 From May 15-18, the Iconic Houses Network will hold its bi-annual international conference in New Canaan, Connecticut and the surrounding area. This year's conference, titled "Modernism on the East Coast – Philip Johnson and the Harvard Five," will highlight the work of the famous five Harvard architects–Philip Johnson, John M. Johansen, Marcel Breuer, Landis Gores, and Eliot Noyes–who "stirred up an experimental modernist movement in the sleepy New England town." There will be a number of different events, but perhaps most exciting is the slew of tours of modernist icons such as Johnson's Glass House, Frank Lloyd Wright's Usonia community,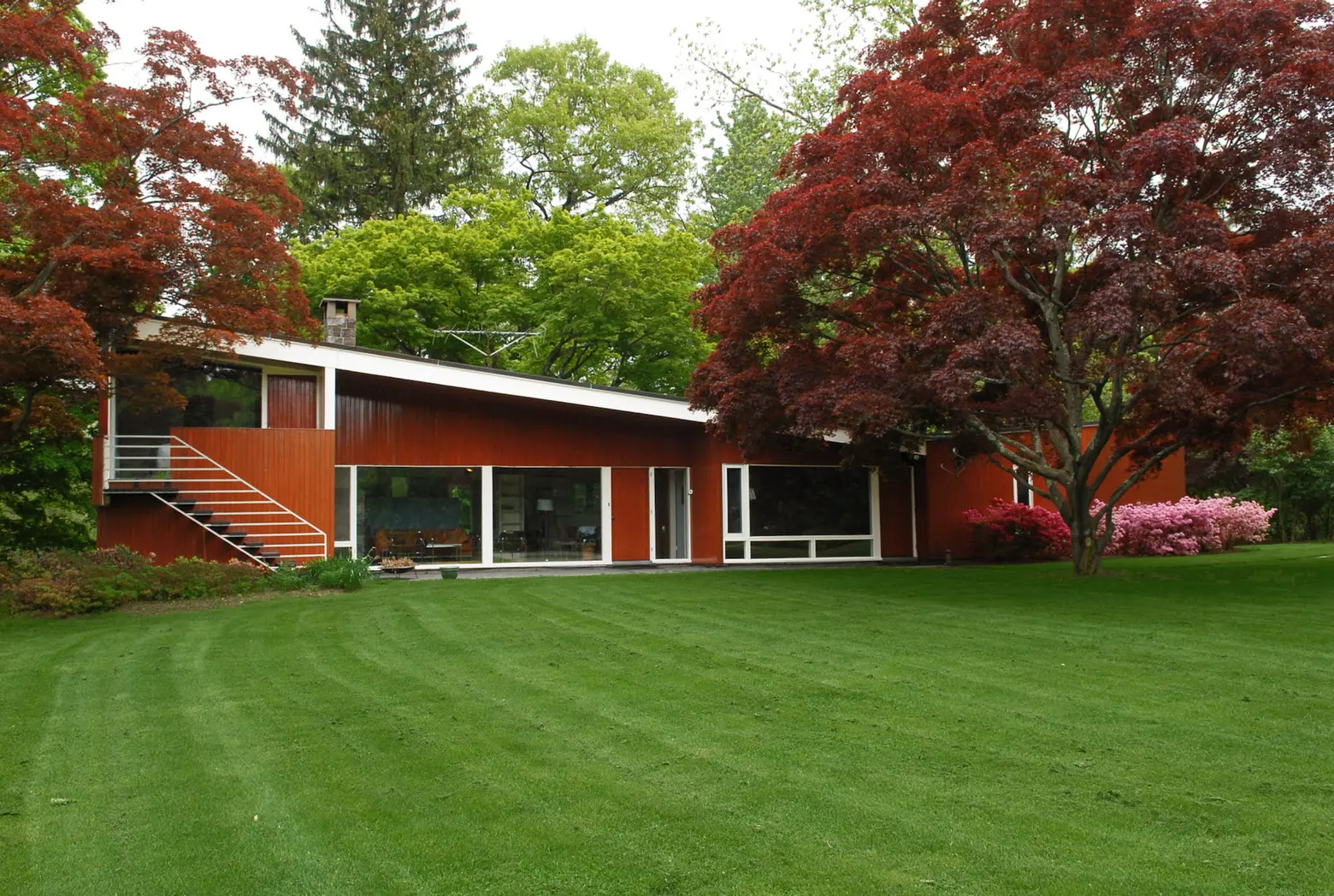 The Marcel Breuer House (1949) photo by Ben Asen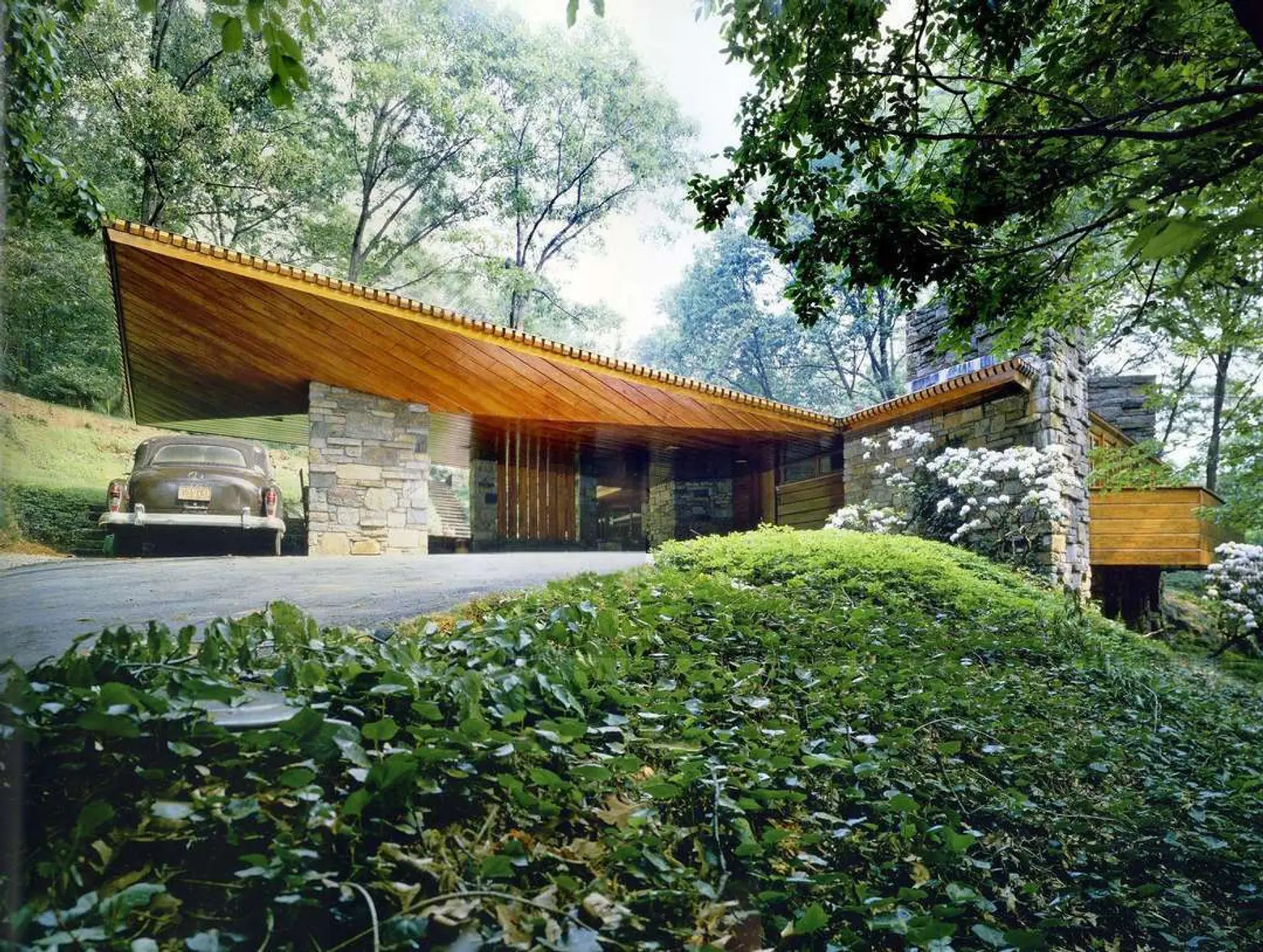 Roland Reisley House/Frank Lloyd Wright, Pleasantville, NY (1951)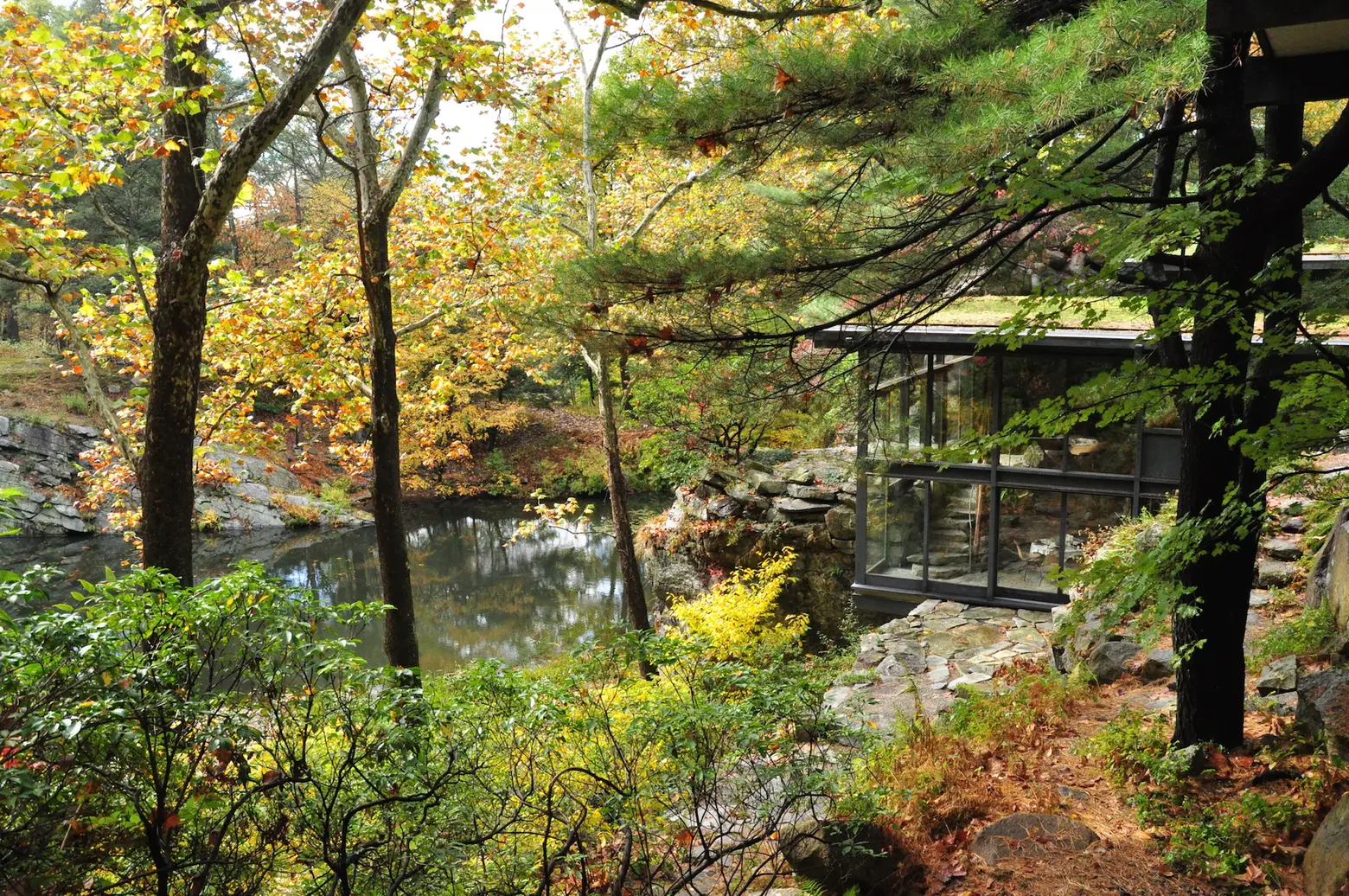 Manitoga
On Wednesday, May 16th, the pre-conference events begin outside New Canaan with tours of the Marcel Breuer House in the Pocantico Hills of Tarrytown, Russel Wright's home and studio Manitoga in Garrison, Frank Lloyd Wright's Usonia community and the Roland Reisley House, and a Usonian Home in Pleasantville, New York.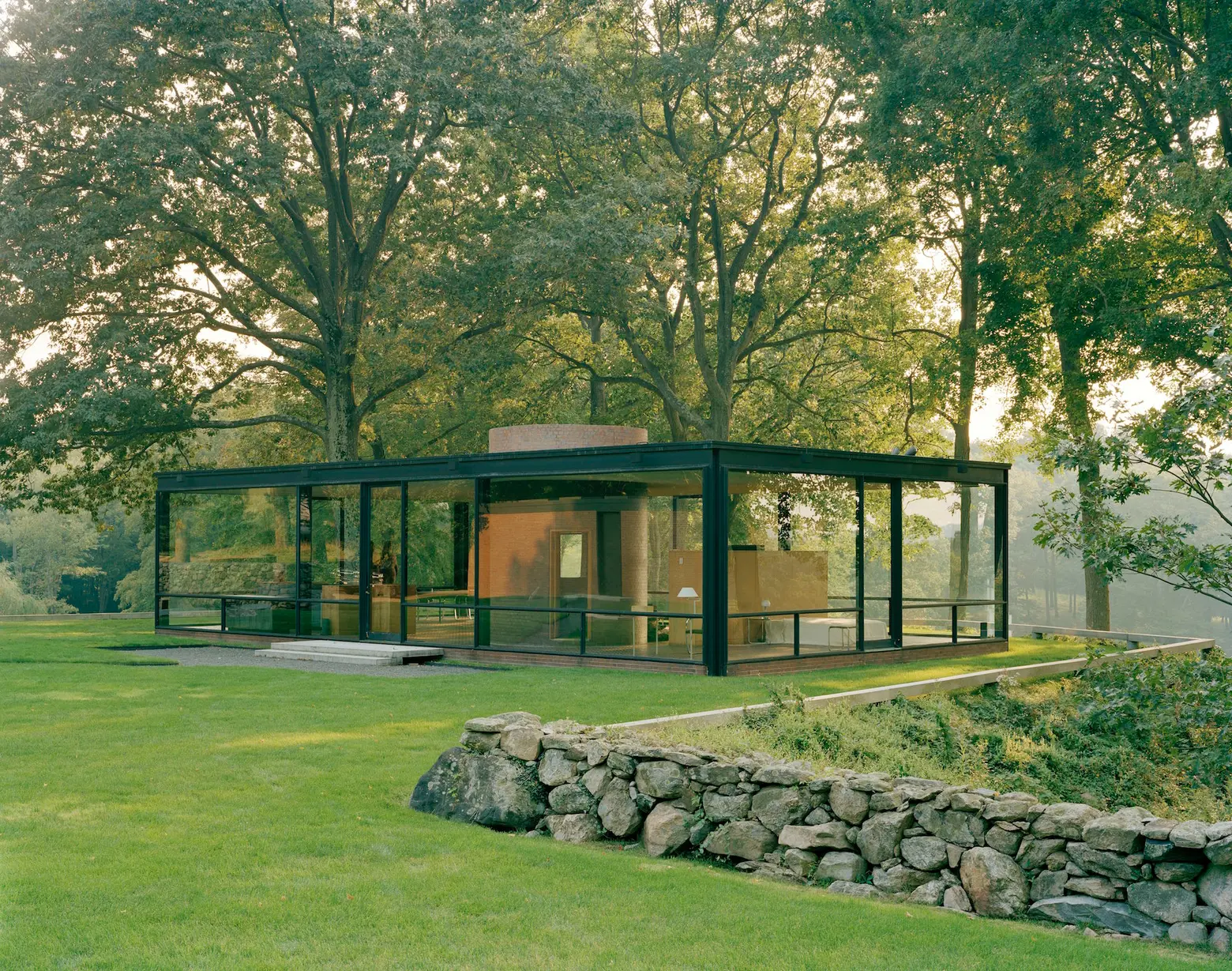 Philip Johnson's Glass House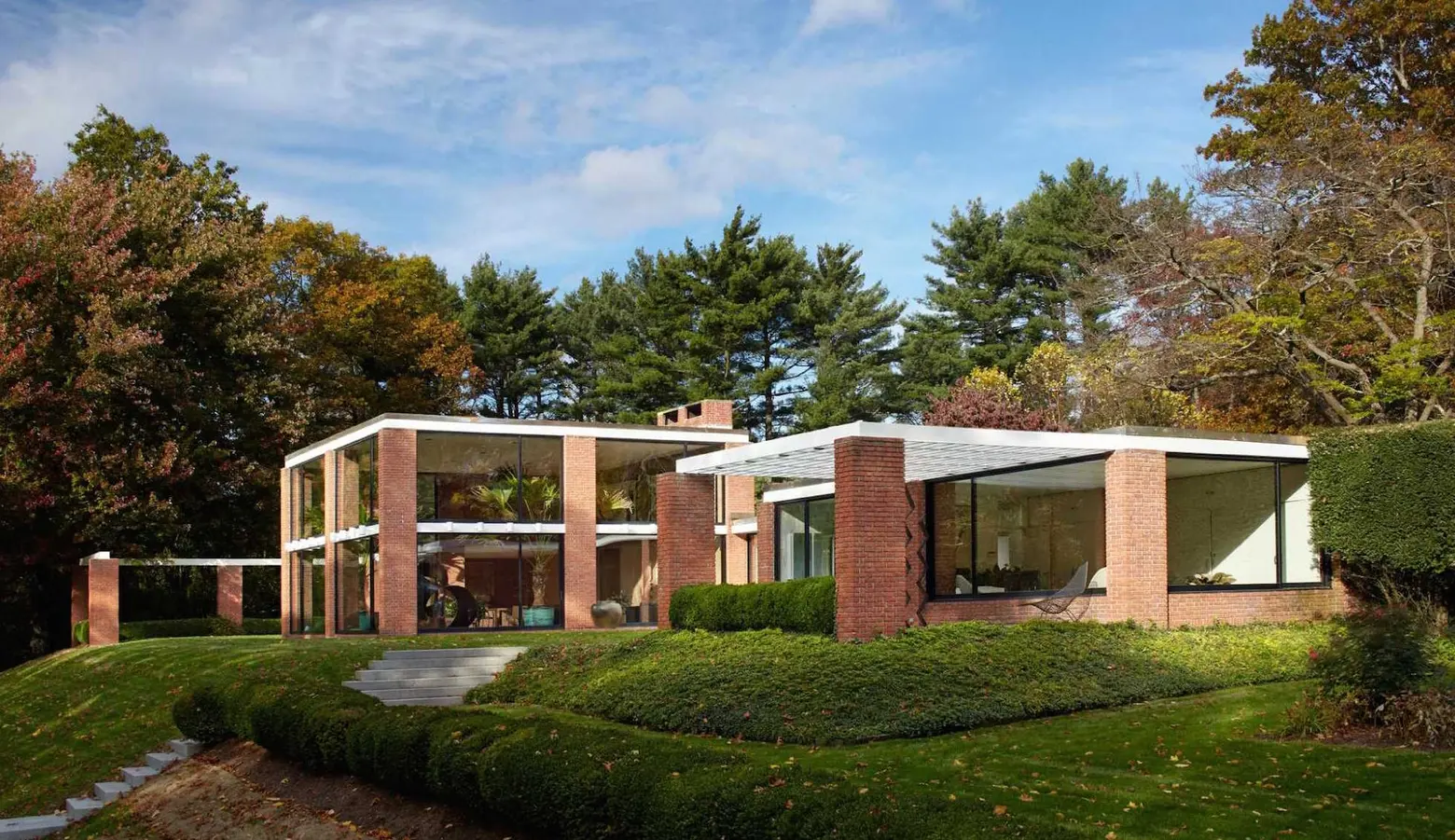 Boissonas House/Philip Johnson, New Canaan, CT (1956) Photo Credit: Michael Biondo
Thursday, May 17th begins with Architect Terence Riley delivering the keynote address on Philip Johnson, "Portrait of the Curator as a Young Man." Riley will focus on how Johnson came to fall in love with modern architecture and how he influenced it as a curator at the Museum of Modern Art and as the architect in his own right. In the afternoon, there will be tours of Philip Johnson's Alice Ball House, the Boissonnas House, the Hodgson House, as well as a guided tour of Johnson's own iconic Glass House. Additionally, Paul Makovsky, the Vice President of Design at Metropolis Magazine, will talk about the life and work of Florence Knoll and her role in mid-century domestic interiors.
Tirranna John Rayward House/Frank Lloyd Wright, New Canaan CT (1955) Photo Credit: Bob Gregson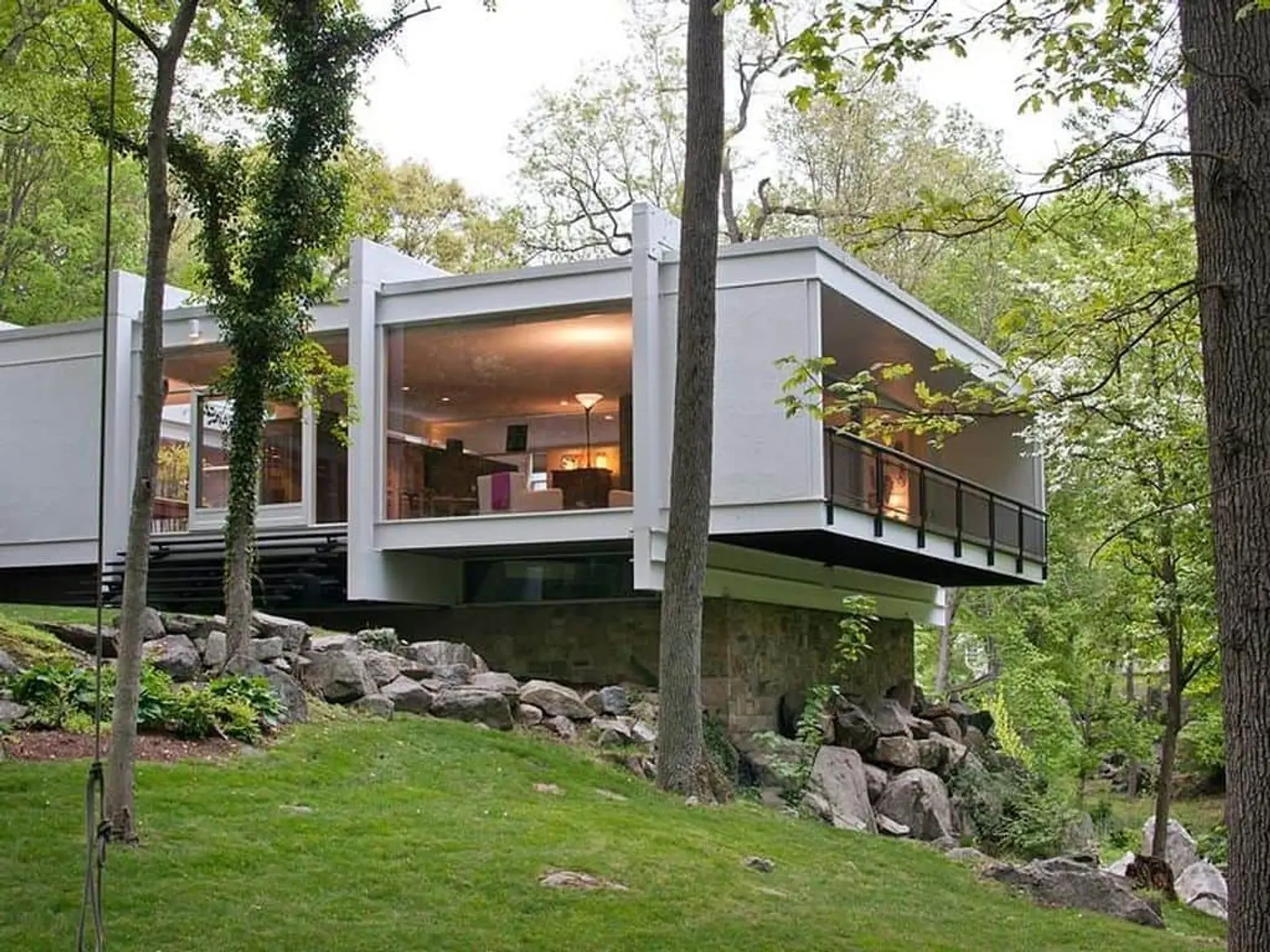 Goodyear House/John Johansen, Darien CT (1955)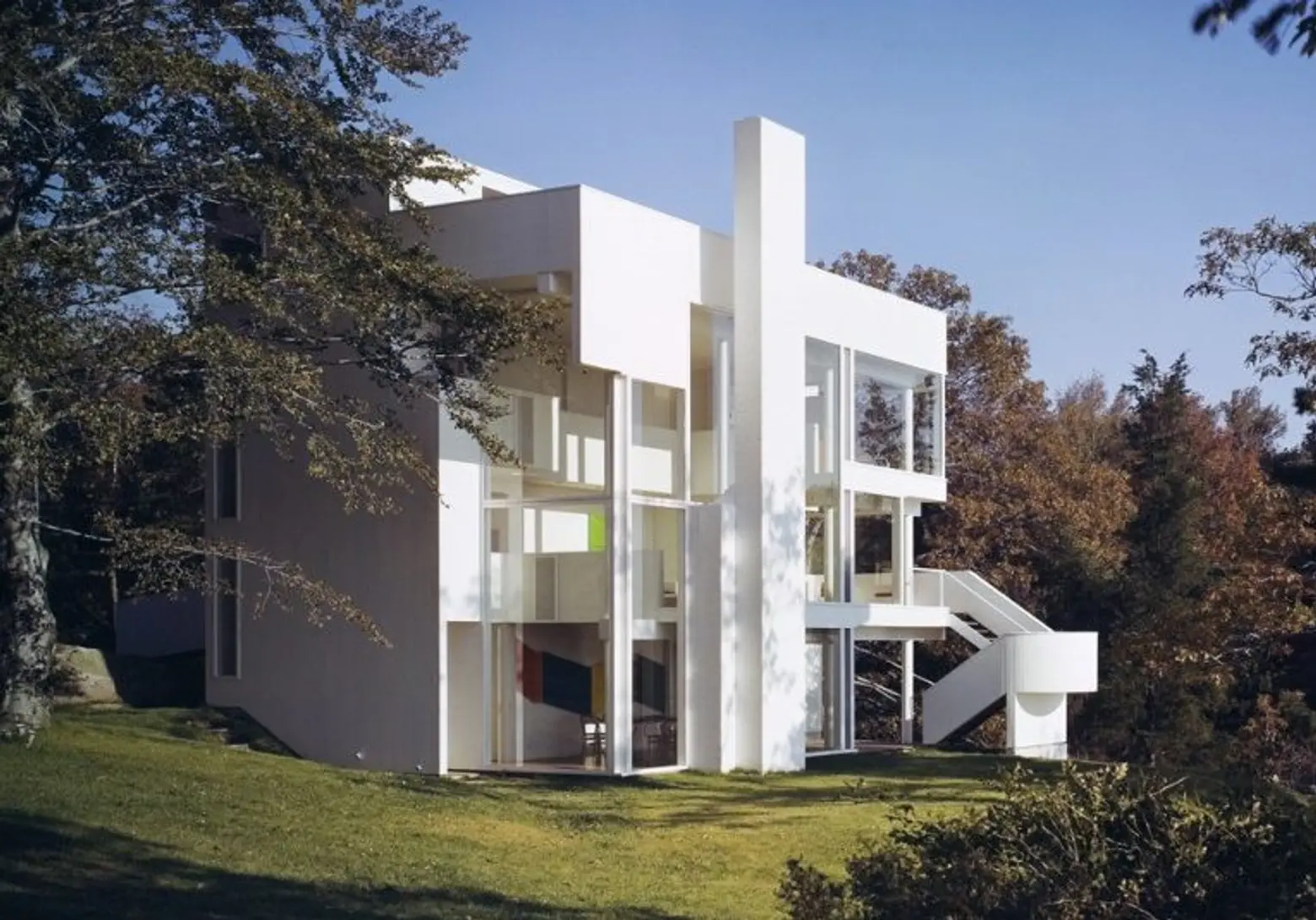 Smith House/Richard Meier, Darien CT (1967) Photo Credit: Scott Frances
On Friday, May 18th, the house tours will include the family home of Eliot Noyes (the architect Frederick Noyes will give a lecture about his childhood home), the Goodyear House by John Johansen, Frank Lloyd Wright's horseshoe-shaped Tirranna home, and Richard Meier's iconic and currently listed Smith House. And so much more…
Full details of the extensive programming and booking details can be found HERE >>
RELATED: