Soho Square Poised to Get Multimillion Dollar Makeover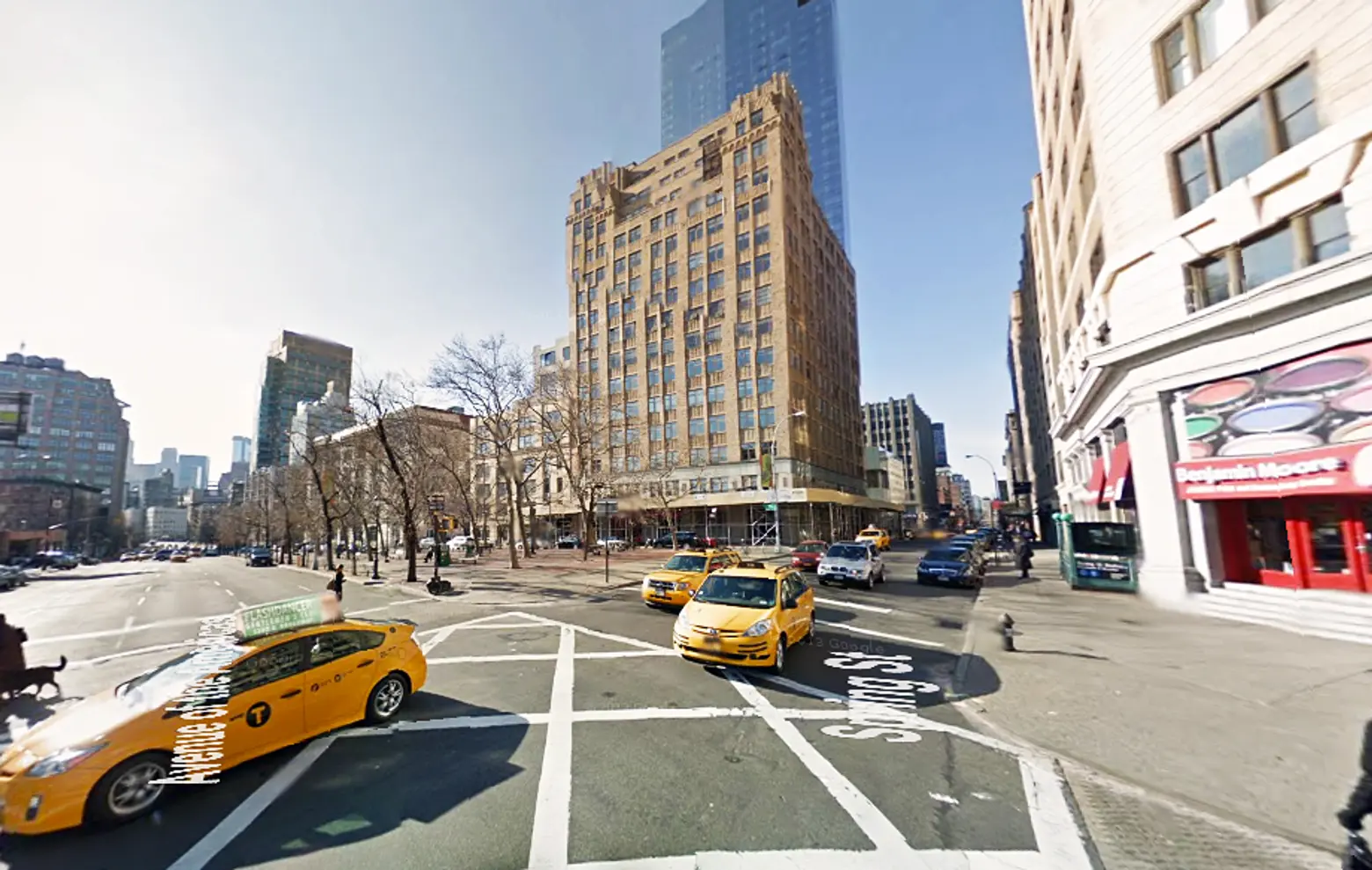 Coming on the heels of a rezoning last spring that will yield much more residential and retail development in the area just north of Canal Street, the Hudson Square Connection Business Improvement District embarked on an ambitious $27 million campaign to create more open space and beautify the neighborhood's streets.
First up was a $200,000 investment at Freeman Plaza West a few months after the City Council approved the rezoning. The vacant property near the entrance to the Holland Tunnel was magically transformed into an unexpected but charming garden respite with the addition of umbrellas, tables, chairs and trees.
Now it's Soho Square's turn to dance. Considered an essential piece of the beautification efforts by the landscape architect leading the project, Signe Nielsen, a principal at Mathews Nielsen, Soho Square is expected to receive a $6 million makeover. The hope is that the park will serve as an inviting entrance to the newly revitalized stretch of Spring Street.
Last night the Hudson Square Connection BID held a public input meeting at which the design team presented alternatives and asked for community input. Based on that feedback a schematic design will be presented at a Community Board hearing in the fall and final designs will be submitted early in 2015. Although it's too early to tell what the final product will look like, Mr. Nielsen envisions a combination of open space and greenery, with seating to accommodate employees who want to enjoy their take-out in the open air, and those folks who want to simply sit and people-watch.
As the Soho Square design process goes through its paces, other pieces of the overall plan are moving forward, with Freeman Plaza East and North expected to open sometime in July, and a more pedestrian-friendly Spring Street near Sixth Avenue, courtesy of new lighting.
Early adopters of the neighborhood are happy to see changes that will no doubt improve the area's property values. And the addition of more open space should have a more humanistic benefit as well, providing a boost to the emotional well being of residential and commercial inhabitants alike.
[via Crain's New York]