Donald Trump's niece Mary Trump buys $7M condo at 565 Broome in Soho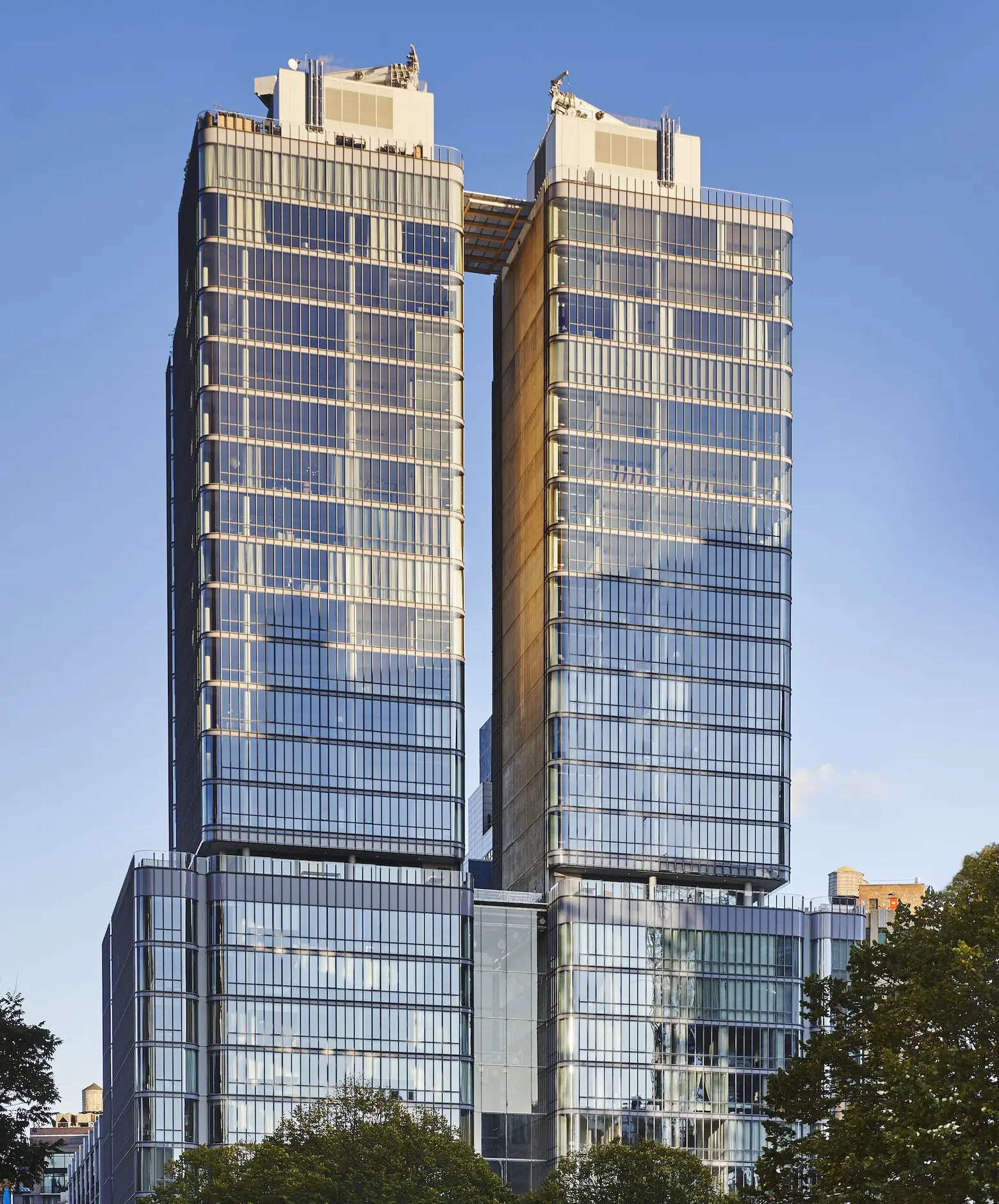 Photo by Adrian Gaut /Edge Reps
Mary Trump, Donald Trump's niece and author of the memoir "Too Much and Never Enough: How My Family Created the World's Most Dangerous Man," recently bought a 2,250-square-foot three-bedroom unit at the Renzo Piano-designed condominium building at 565 Broome Street for $7 million, as the Wall Street Journal reports. The 2020 book, which delves into the Trump family's background, has sold more than a million copies.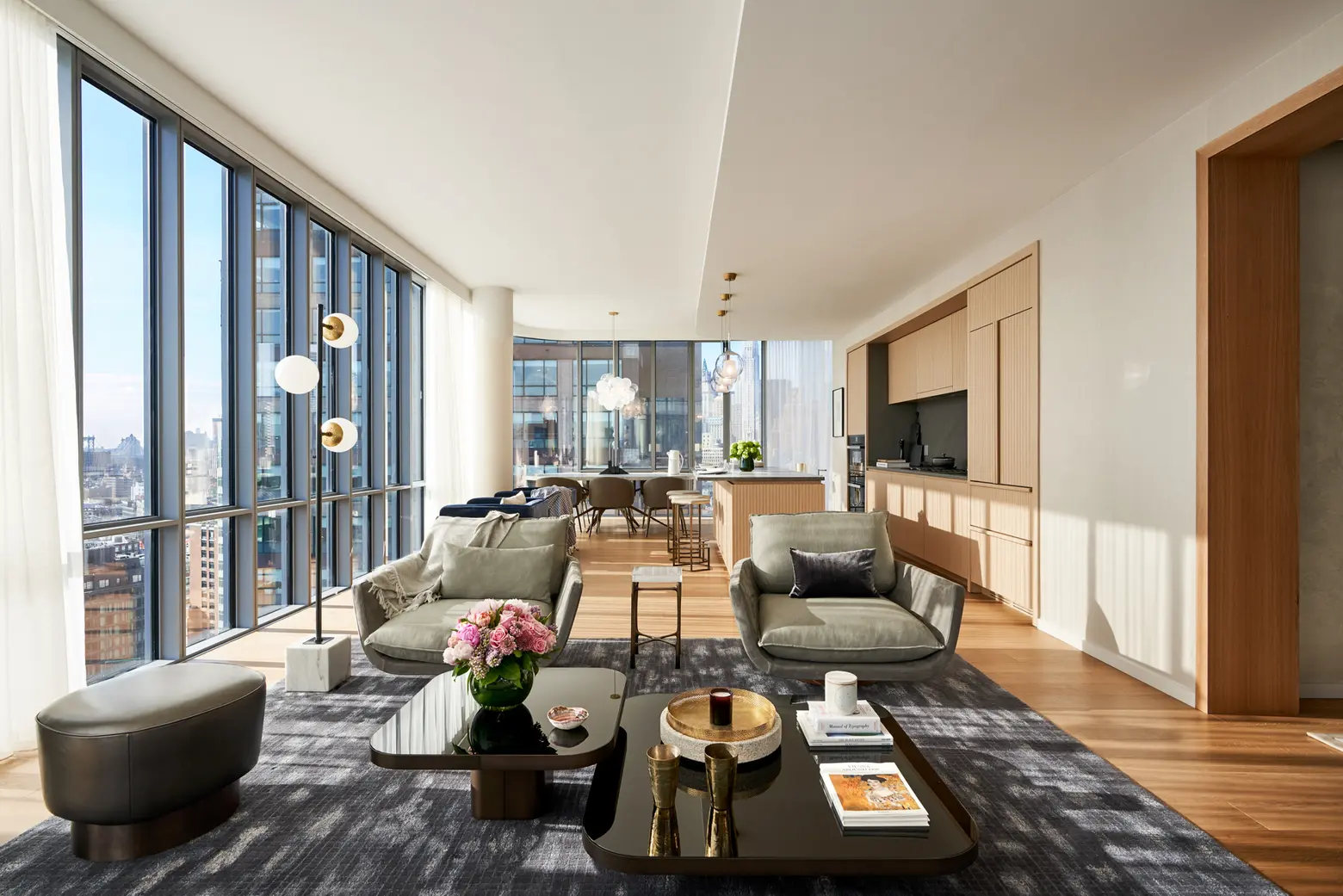 Photo by Chris Coe for Optimist Consulting
In addition to being designed by Pritzker Prize-winner Piano–he designed the new Whitney Museum of Art in the Meatpacking District–the tallest residential building in Soho stands out for its twin glass towers that rise high above the historic loft neighborhood.
Known as 565 Broome Soho, the eco-friendly 2016 building has curved glass walls and views of the Hudson River and the city skyline. The unit purchased by Trump was listed at Douglas Elliman by Marc Palermo.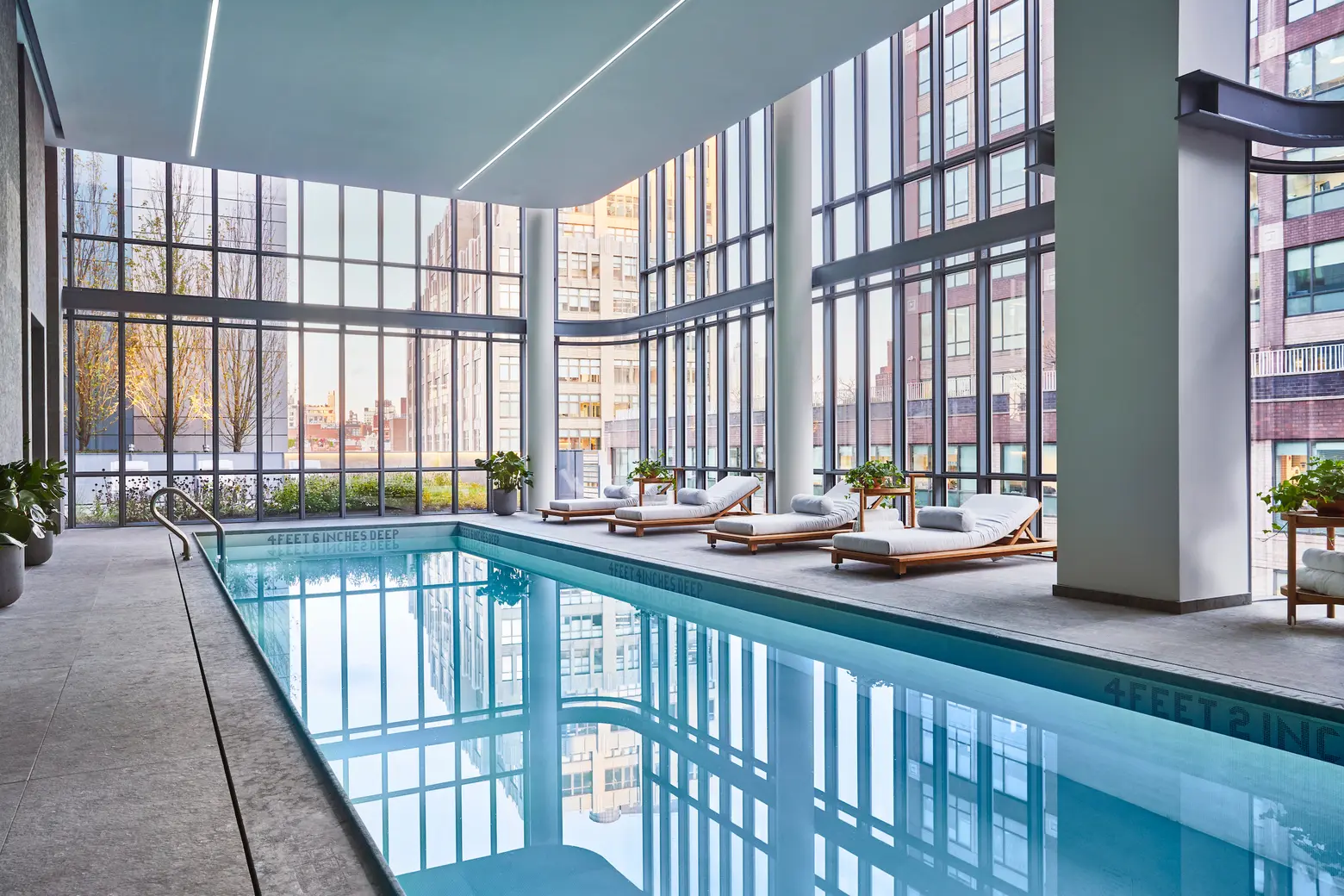 In 2018, the building's penthouse, with a private rooftop pool, private elevator, and three terraces, was purchased by Travis Kalanick, a co-founder of Uber, for $36 million. In 2017, Novak Djokovic, the Serbian tennis star currently embroiled in a Covid-19 vaccine controversy, purchased two units in the building.
Amenities include an automated parking system with a private driveway, a landscaped outdoor terrace, media room, 55-foot indoor lap pool, an interior landscaped lounge with a library and wet bar, and a fitness center/spa.
Despite protests from various Trump family members, including the former president's younger brother, Robert S. Trump, who had tried unsuccessfully to block its release, Mary Trump's tell-all tome was ranked No. 1 on Amazon's Top 100 bestseller list after it was published in 2020, according to the WSJ.
Topics included in the deep-dive into the infamous NYC real estate dynasty include the destruction of Steeplechase Park, for which 6sqft was credited as a reference.
RELATED: