Six middle-income apartments up for grabs in prime Bushwick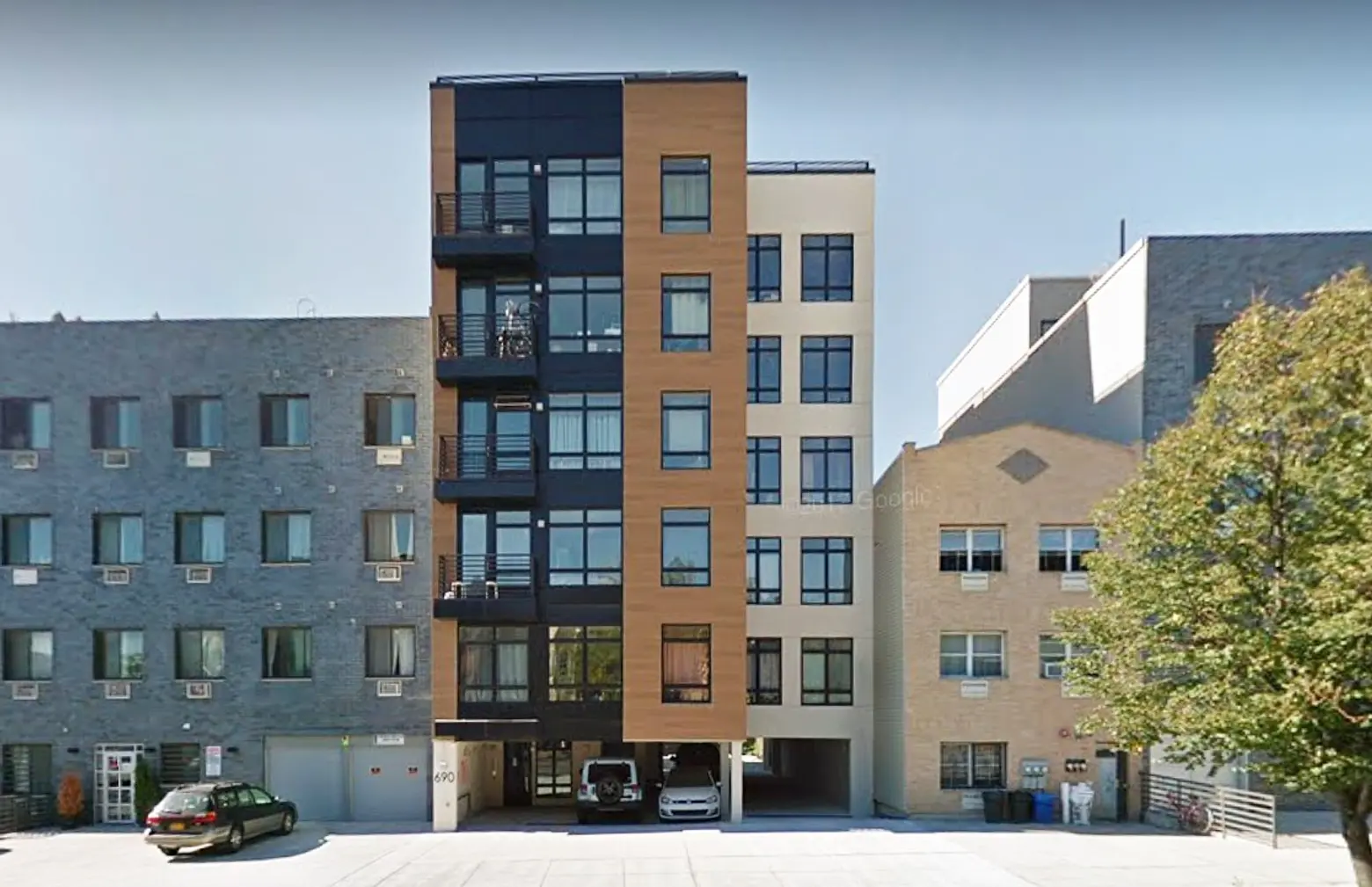 Google Street View of 690 Bushwick Avenue
Just a few short blocks from the J, M, Z trains at Myrtle Avenue, as well as countless cool bars and restaurants, 690 Bushwick Avenue is a recently completed rental building that has just opened up six middle-income units through the city's affordable housing lottery. Households earning 115 percent of the area median income, or between $68,023 and $134,030 annually, can apply for $1,984/month one-bedrooms and $2,394/month two-bedrooms. The small, six-story building offers on-site parking, a laundry room, and a roof deck.

Qualifying New Yorkers can apply for the new affordable units at Norwood Garden until March 27, 2018. Complete details on how to apply are available here (pdf). Questions regarding this offer must be referred to NYC's Housing Connect department by dialing 311.
Use 6sqft's map below to find even more ongoing housing lotteries.
If you don't qualify for the housing lotteries mentioned, visit CityRealty.com's no-fee rentals page for other apartment deals in the city.