Santiago Calatrava's Winged 'Oculus' WTC Transportation Hub Takes Shape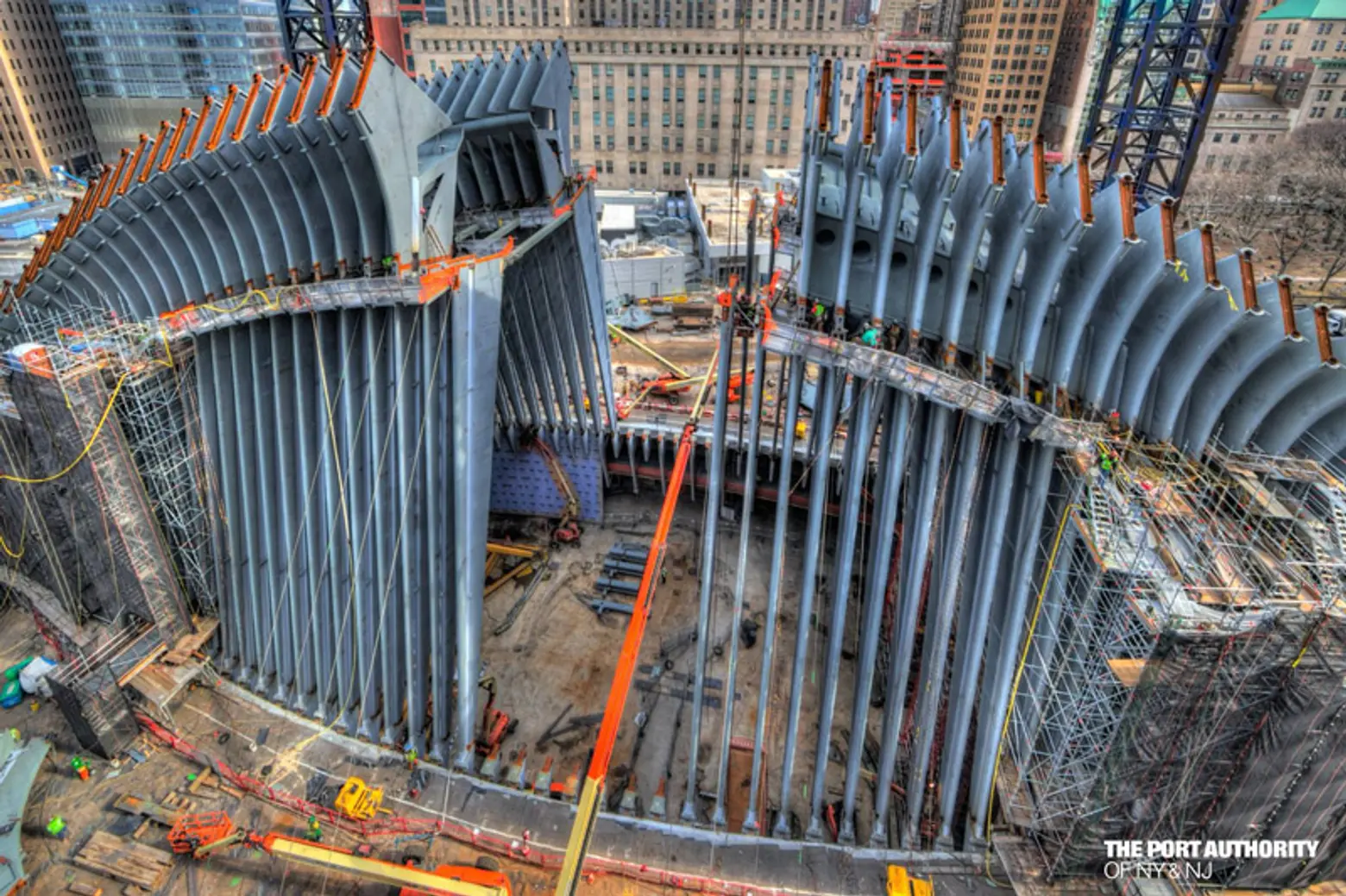 It's unfortunate that Santiago Calatrava's original design for the WTC Transportation Hub got scrapped for a shrunken, more watered-down version. But the cost saving measures that transformed his beautiful "bird" into what some critics have dubbed as a "rack of lamb" didn't completely destroy the majestic spirit of the original design.
Construction images recently released by the Port Authority of NY & NJ reveal that the Oculus is finally taking shape, emerging from its WTC site as something that could very well be quite iconic.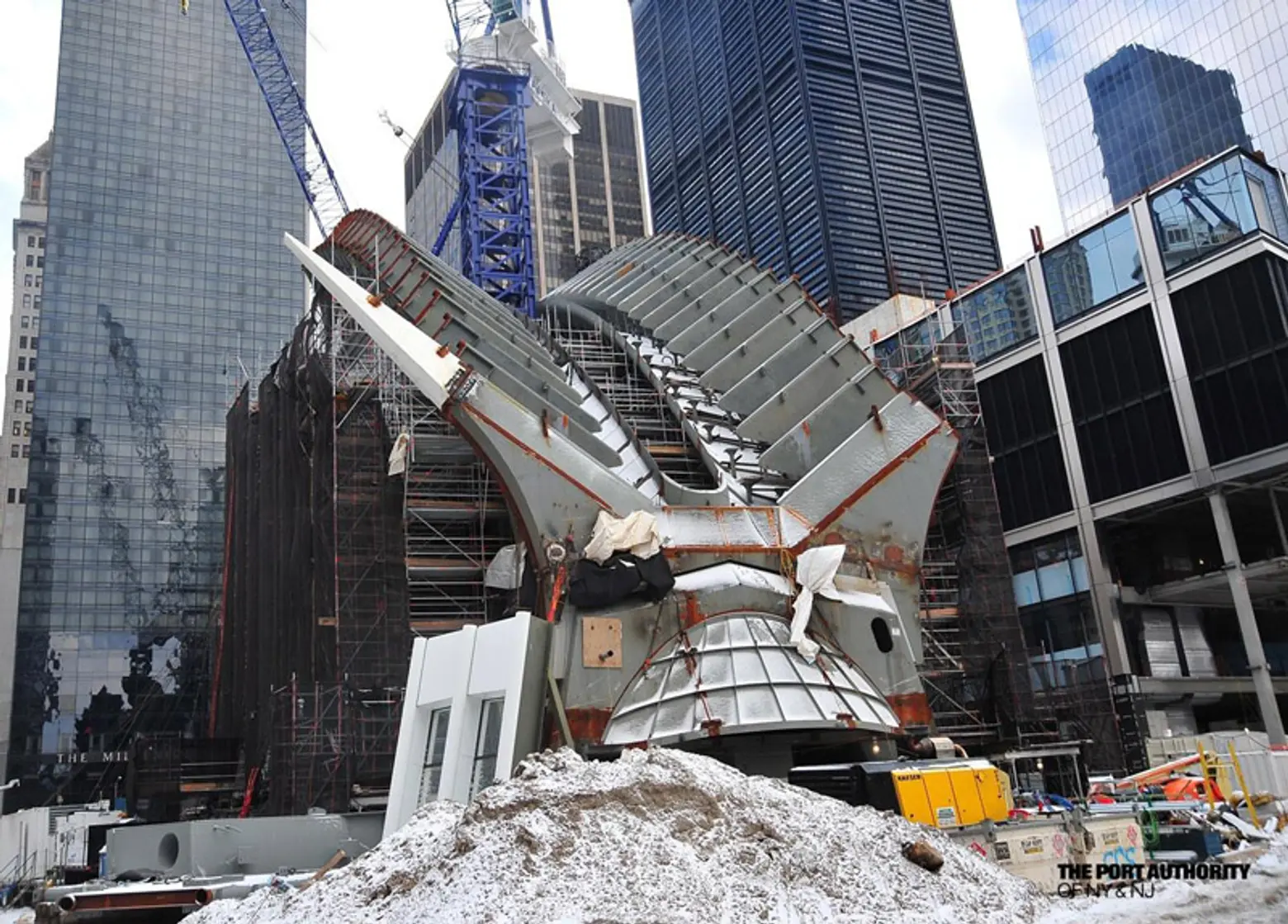 At approximately 800,000-square-feet, the hub will be the third largest transportation center in New York City, rivaling Grand Central Station in size. The hub's concourse will also be just as, if not more, comprehensive as Grand Central, serving more than 200,000 daily commuters. The Oculus will connect visitors to 11 different subway lines, the Port Authority Trans-Hudson (PATH) rail system, Battery Park City Ferry Terminal, the World Trade Center Memorial Site, WTC Towers 1, 2, 3, and 4, the World Financial Center and the Winter Garden. Additionally, 225,000-square-feet of the area along the concourses will be dedicated to retail and dining.
It comes as no surprise that the project has not been cheap. Calatrava's original design was initially budgeted for $2 billion, and even with some value engineering measures pushed onto it, costs have inflated to nearly $4 billion—this is part in parcel to being nearly six years off schedule. The hub is slated to open some time next year.