Robert Indiana's famous 'LOVE' sculptures arrive along the High Line
© 2019 Morgan Art Foundation / Artists Rights Society (ARS), New York. Photography by Christopher Stach.
This past fall, the Kasmin Gallery opened a 5,000-square-foot space + rooftop sculpture garden next to Zaha Hadid's futuristic condo 520 West 28th Street. And to kick off the summer season, the High Line-adjacent space has just announced a new sculpture garden show–a trio of works from Robert Indiana's famous "Love" series. The pieces showcase the word in English (Love), Spanish (Amor), and Hebrew (Ahava), which, according to a press release "represent three of New York's most historic and influential dialects, celebrating immigration and lingual diversity in one of the most visited public art spaces in the city."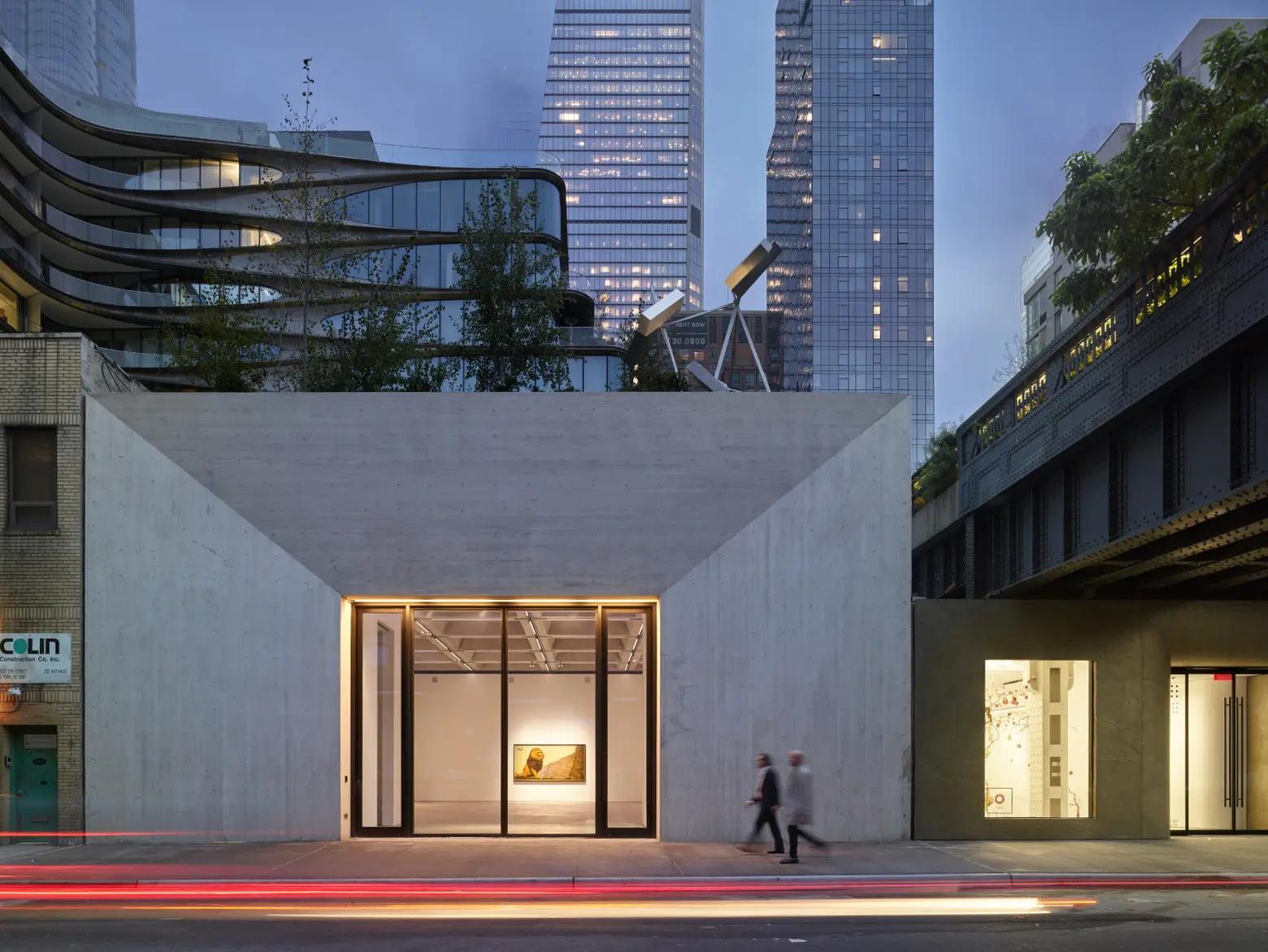 Exterior view of the Paul Kasmin Gallery. Photo by Roland Halbe, courtesy of the Paul Kasmin Gallery.
The Kasmin Gallery is the anchor tenant of 15 new gallery spaces next to the Zaha Hadid building. The Robert Indiana installation is the fourth installation "of monumental sculpture" on the roof garden. As 6sqft previously reported, the outdoor space was designed by Future Green, DeSimone Consulting Engineers, and Studio MDA. The primary plantings are native aspen tree and pine shrub clusters, while there is also a field of lowbush blueberry and meadow flowers. All of this is punctuated by skylights that bring light into the main gallery space below.

Pop artist Robert Indiana passed away last year. His original version of "Love" was a print created for MoMA's 1965 holiday card. He then depicted the image in sculpture in 1970. The original remains in his home state at the Indianapolis Museum of Art, but there is another version on Sixth Avenue and 55th Street. When Indiana hosted his first solo exhibition in NYC in 1962, he was represented by the Kasmin Gallery.
Since that time, the "Love" sculpture has been done in Hebrew, Chinese, Italian, and Spanish, but this is the first time that this trio is on view together. The cor-ten steel "Ahava" has been on permanent display at the Israel Museum in Tel Aviv since 1977. It is a memorial tribute to Bishop James. A Pike, who died in Israel during a research trip in the Judean Desert. The red-and-yellow polychrome aluminum "Amor" was first displayed in Madrid in 2006; since 2013 it has remained at the National Gallery of Art Sculpture Garden in Washington, D.C. "Love" is now displayed in major cities across the U.S., Europe, and Asia.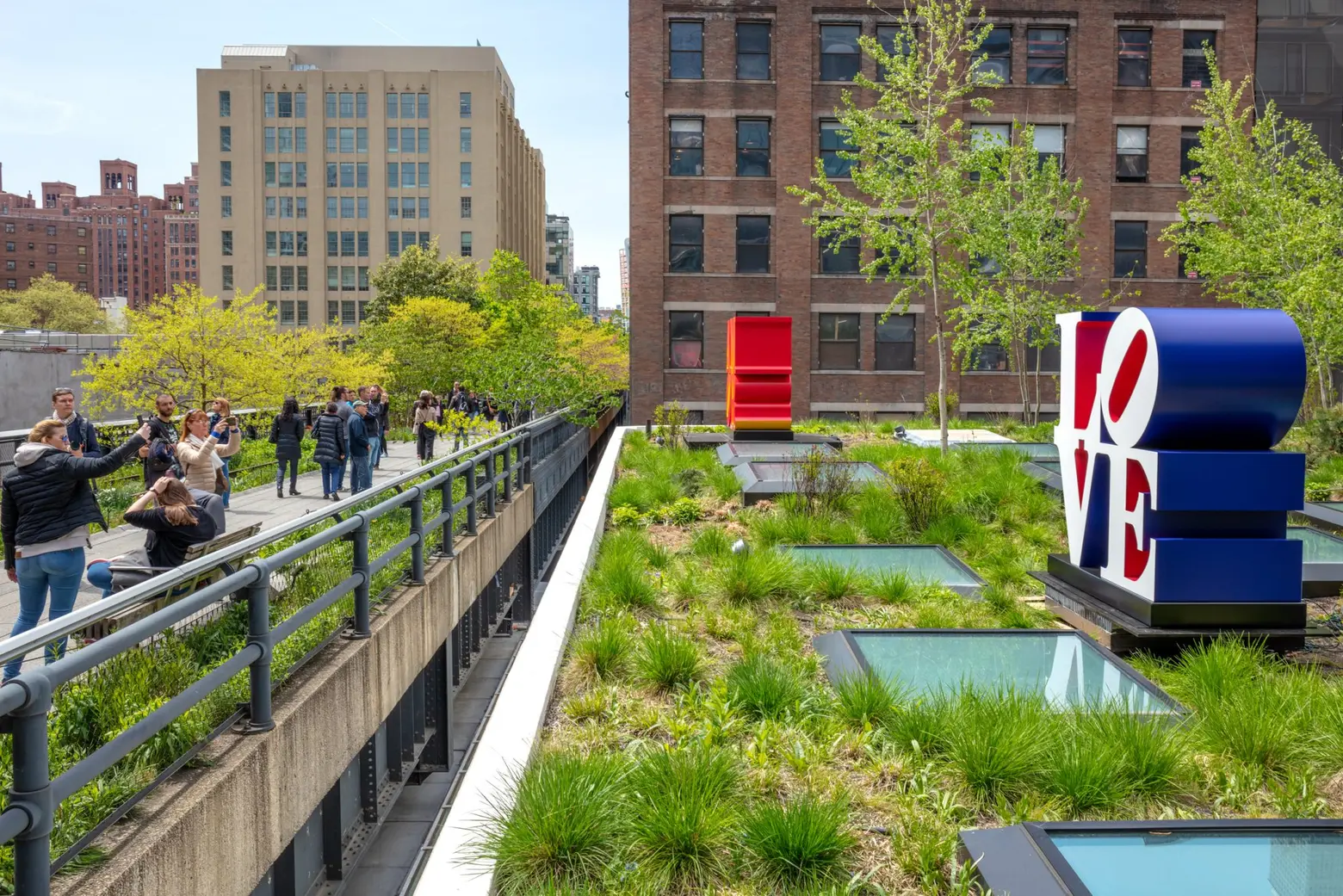 The Kasmin Gallery series is currently on view through the summer. You can find more information here.
RELATED: