Robert De Niro wants to build a $400M film studio in Astoria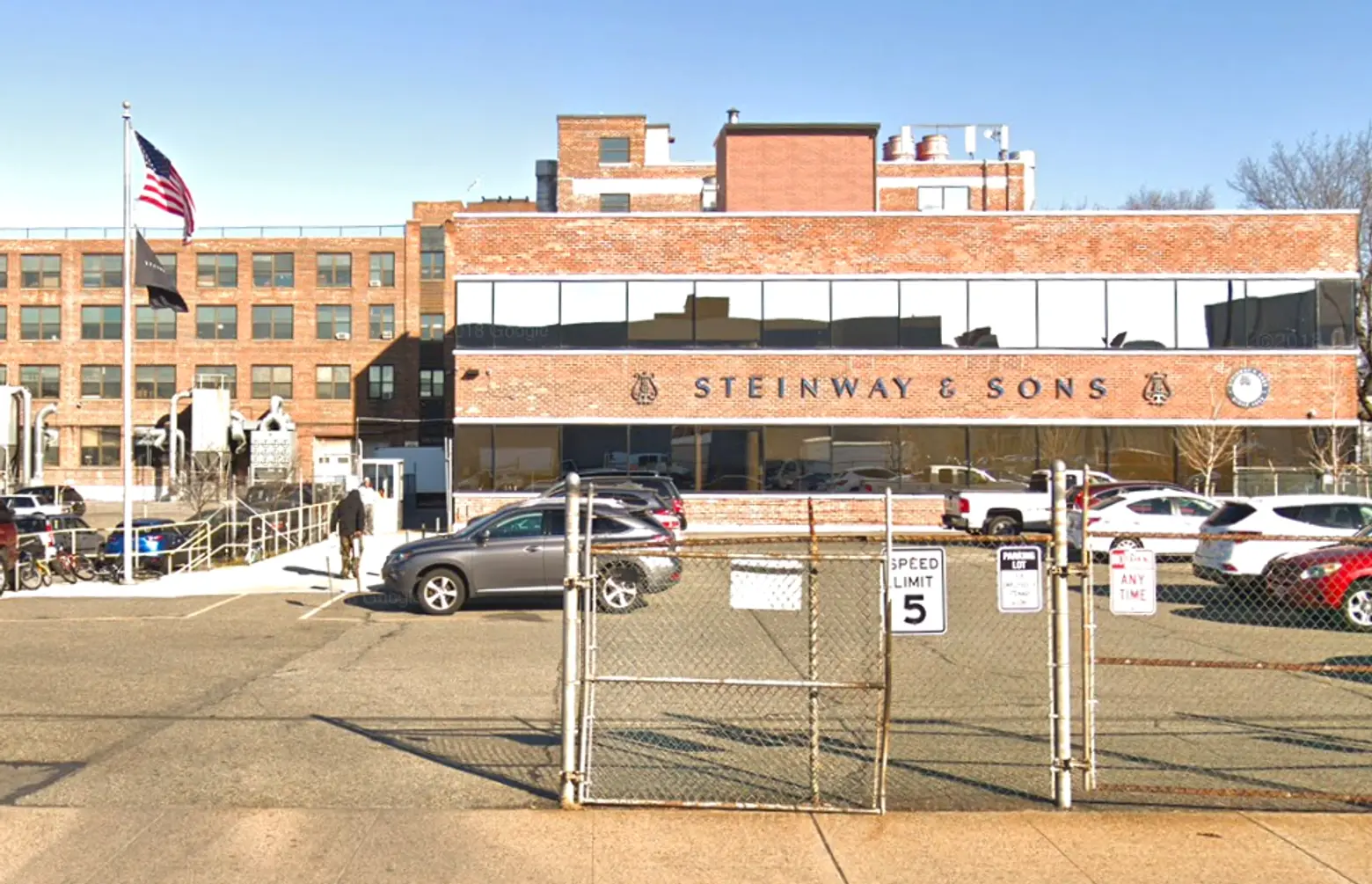 The Wildflower Studios is part of a large swath of properties owned by piano manufacturer Steinway & Sons; via Google Streetview
As the number of movies and television shows filmed in New York City continues to grow, Oscar-winning actor Robert De Niro wants in on the action. De Niro and his son, Douglas Elliman broker Raphael De Niro, along with development firm Wildflower and producer Jane Rosenthal, have entered a contract for five acres in Astoria with plans to build a production studio, as Commercial Observer first reported. The planned facility, which will be called Wildflower Studios, will cost about $400 million to build.
"The demand for original content creation is exploding, and with its talent pool and creative energy New York City is a natural home to that evolution," Alex Gordon, an investor for the project and the president of Wildflower, told the New York Times.
The site planned for the studio is located at 87 19th Avenue in Queens. Owned by piano manufacturer Steinway & Sons, the property has been used as storage for finished pianos and sits within a larger parcel owned by the company.
Wildflower Studios would measure 600,000 square feet and contain space for preproduction to postproduction services for both film and television. The deal is expected to close by the end of the year.
The deal comes as more production studios have moved to New York City, thanks in part to the state's credit program, which provides a 30 percent tax credit for production expenses. According to the Times, since the program was introduced in 2004, productions have "spent more than $33 billion and filled roughly 1.8 million jobs in New York."
Another part of the surge in production in the city is due to the growth of streaming services, including Netflix and Amazon. As 6sqft reported in April, Netflix plans on expanding its NYC footprint by building new production centers in Bushwick and Flatiron.
"New York has created a film-friendly environment that's home to some of the best creative and executive talent in the world, and we're excited to provide a place for them at Netflix with our production hub," Jason Hariton, the director of real estate at Netflix, said in a previous statement.
[Via Commercial Observer/ NY Times]
RELATED: