Before its summer kickoff, new renderings for Halletts Point's first rental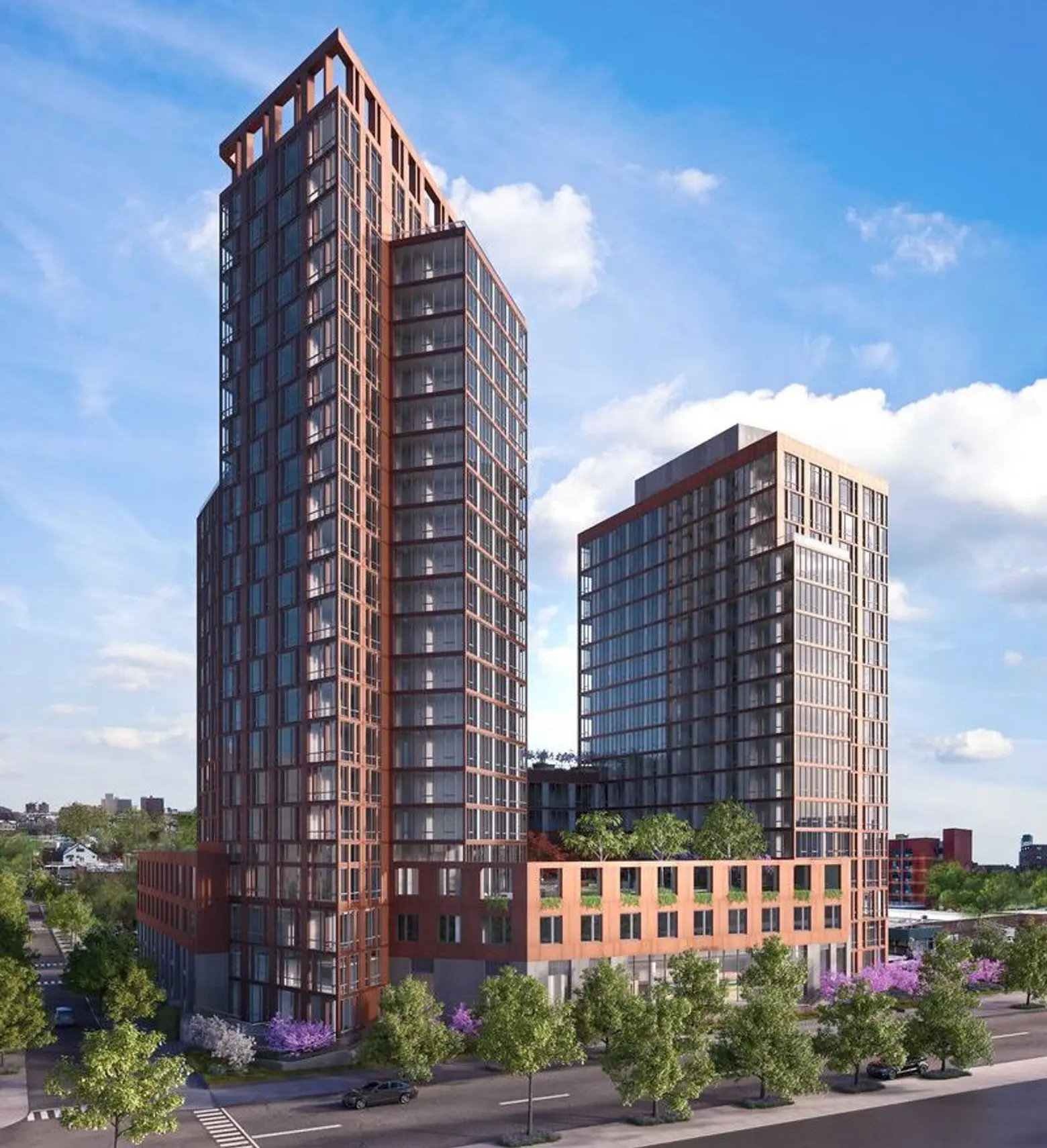 The first of the Durst Organization's seven-building, $1.5 billion development on the Astoria waterfront got new renderings this week, months ahead of its scheduled opening. As Curbed NY learned, the developer said leasing will launch for the two-tower 10 Halletts Points this summer. The first building to open on the Halletts Point campus, the tower will feature 405 apartments, of which up to 25 percent will be affordable.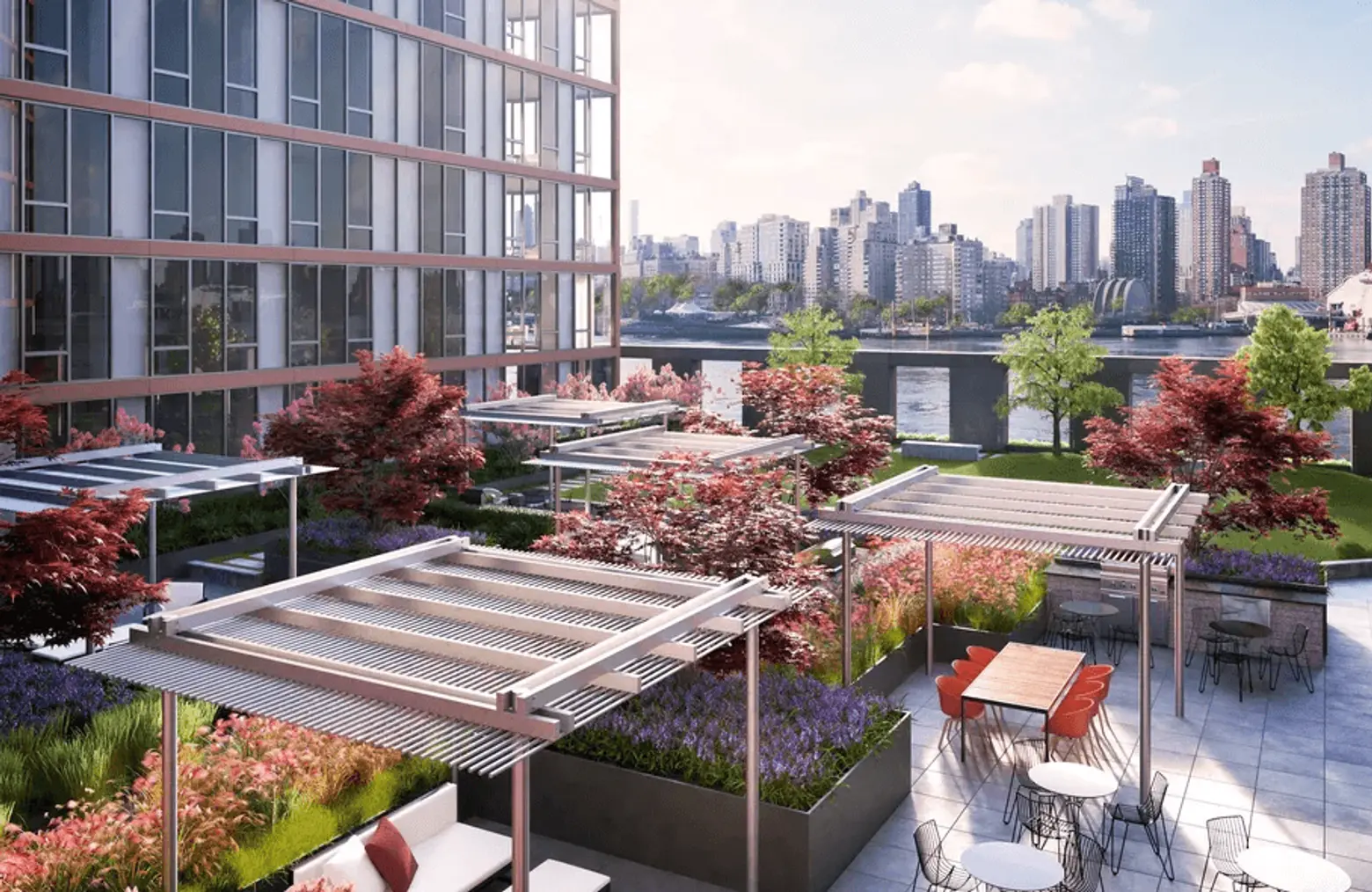 Designed by Dattner Architects, the building features two towers rising from the same base, with one reaching 22 floors and the second rising 17. The project also includes a 25,000-square-foot grocery store, Brooklyn Harvest Market, at its base.
In addition to the incredible East River views, the building features amenities like a landscaped rooftop, a fitness center and a children's recreational area. The design, aimed to meet LEED rating criteria, implements sustainable features like an onsite water recovery system and high-efficiency boilers.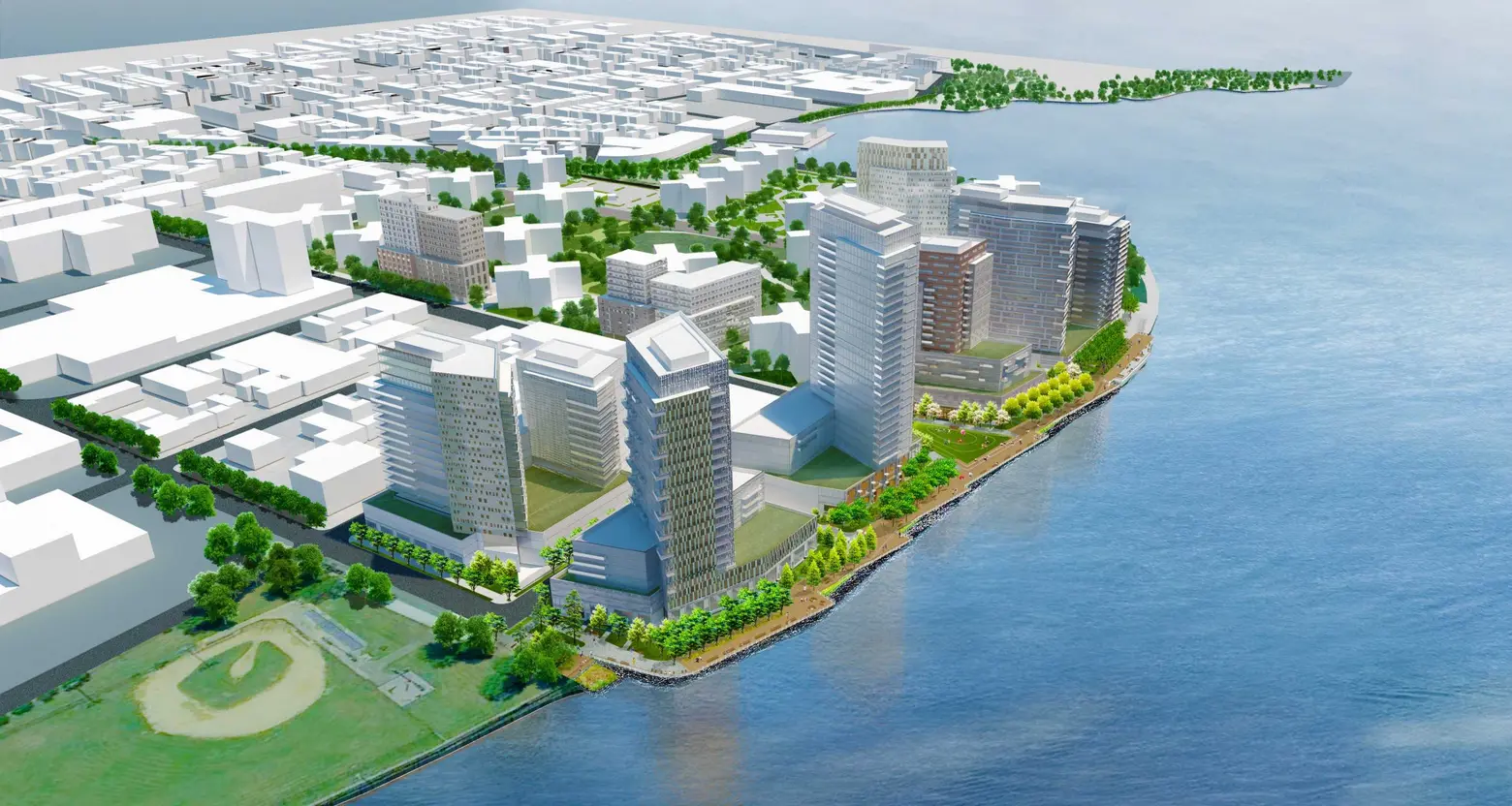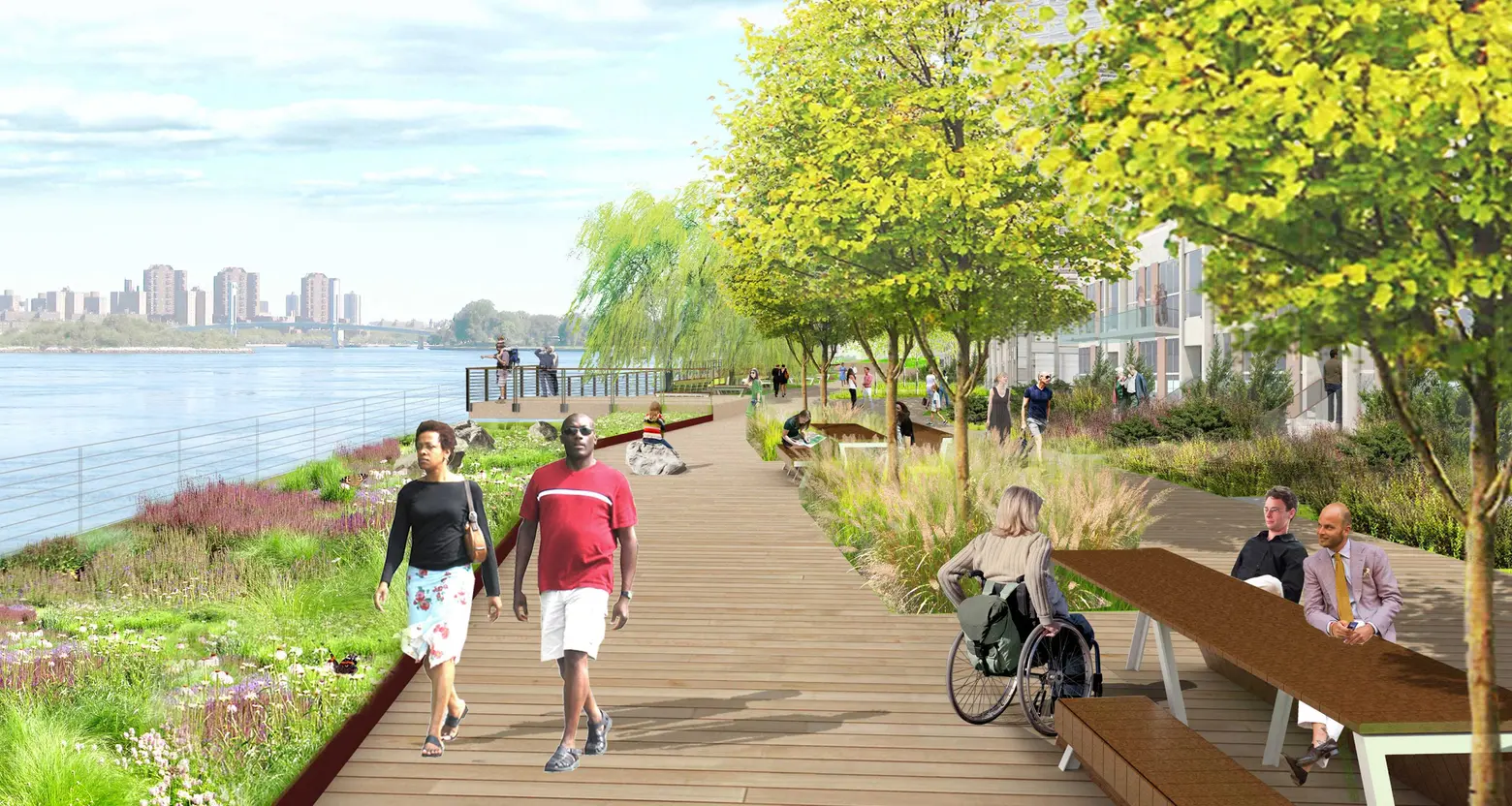 Halletts Point, the first outer-borough development from the Durst Organization, will bring seven buildings over 2.4 million square feet. There will be roughly 2,400 rentals throughout the buildings, including at least 483 affordable units. Plus, more than 100,000 square feet of public space is planned for the waterfront.
Retail space includes the sprawling market, restaurants, shops drug stores, coffee shops, banks more. With the recently launched ferry docking in Astoria, Halletts Point will soon become a major NYC destination.
[Via Curbed NY]
RELATED: 
Renderings courtesy of the Durst Organization