Leasing launches for first rental at Astoria's Halletts Point mega-development, from $2,150/month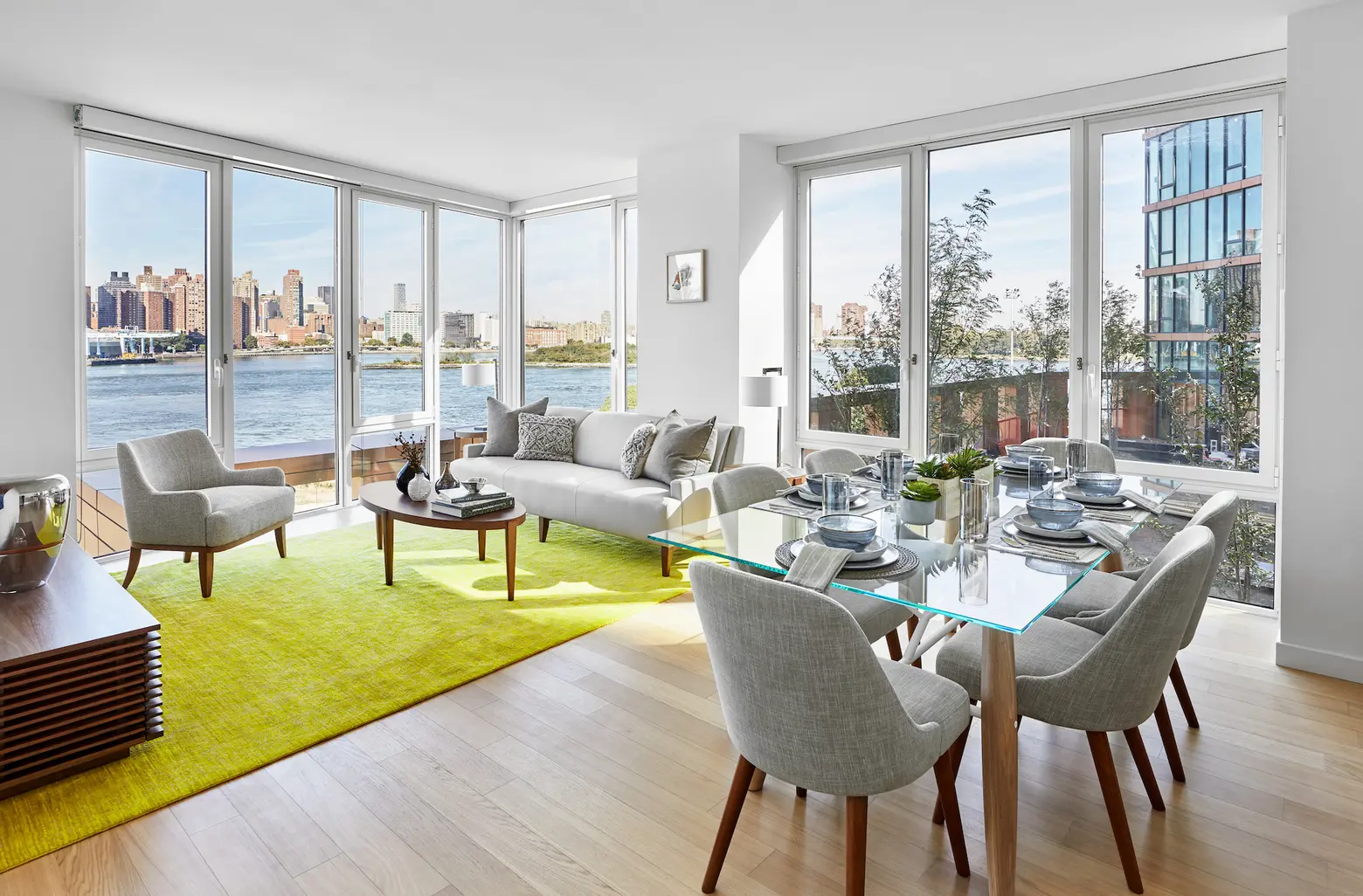 Leasing has officially begun at 10 Halletts Point, the first tower of seven to rise at the Durst Organization's development in Astoria. Designed by Dattner Architects, the rental building features two towers, at 22- and 17-stories, originating from the same base. The no-fee rentals at 10 Halletts Point start at $2,150/month for studios, $2,525/month for one-bedrooms, and $3,595/month for two-bedrooms. According to a Durst spokesperson, two studio apartments rented the same day leasing opened and "a couple of thousand" more people have expressed interest. Current concessions offered include one free month of rent on a 13-month lease, and two months free on a 26-month lease.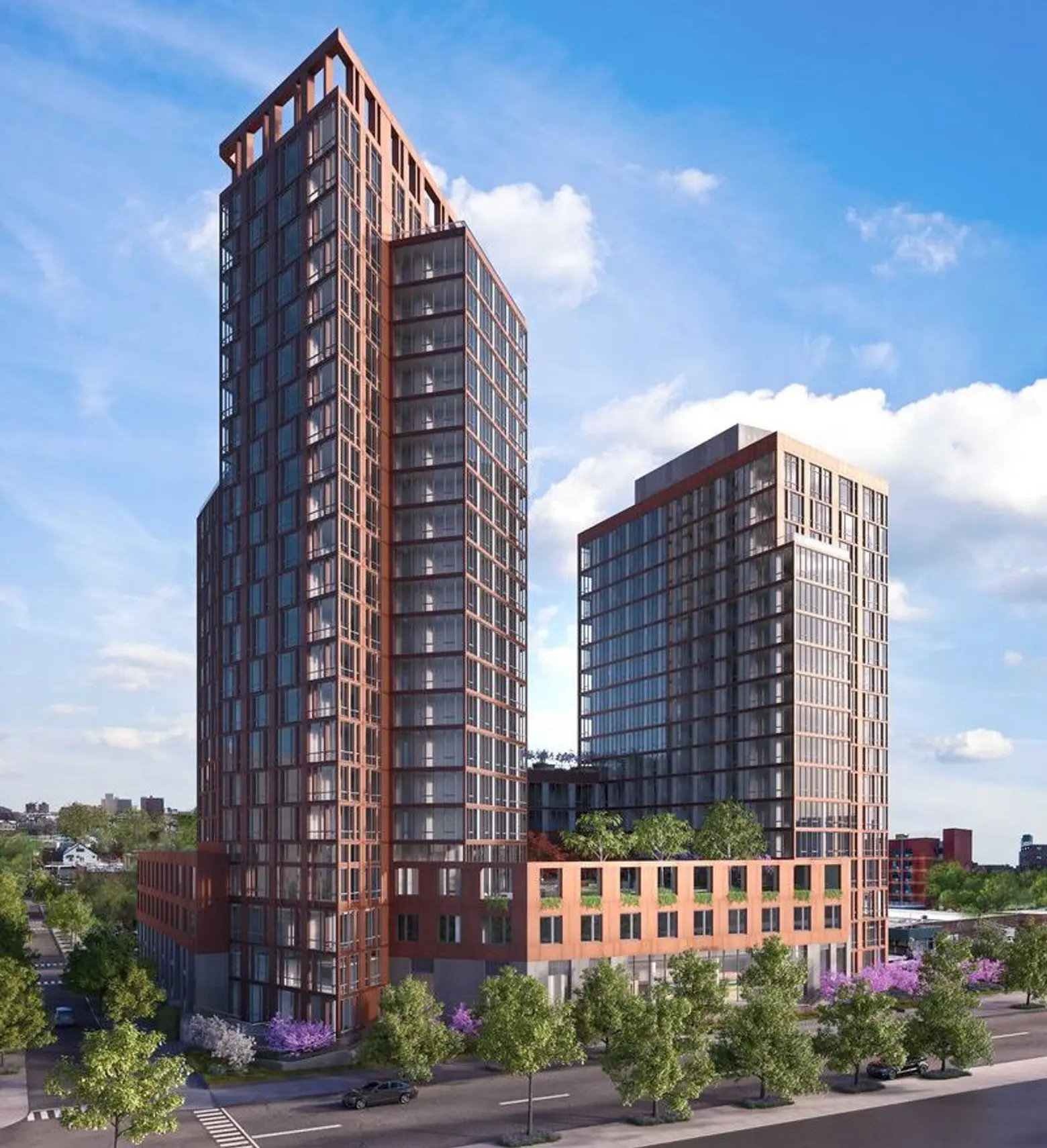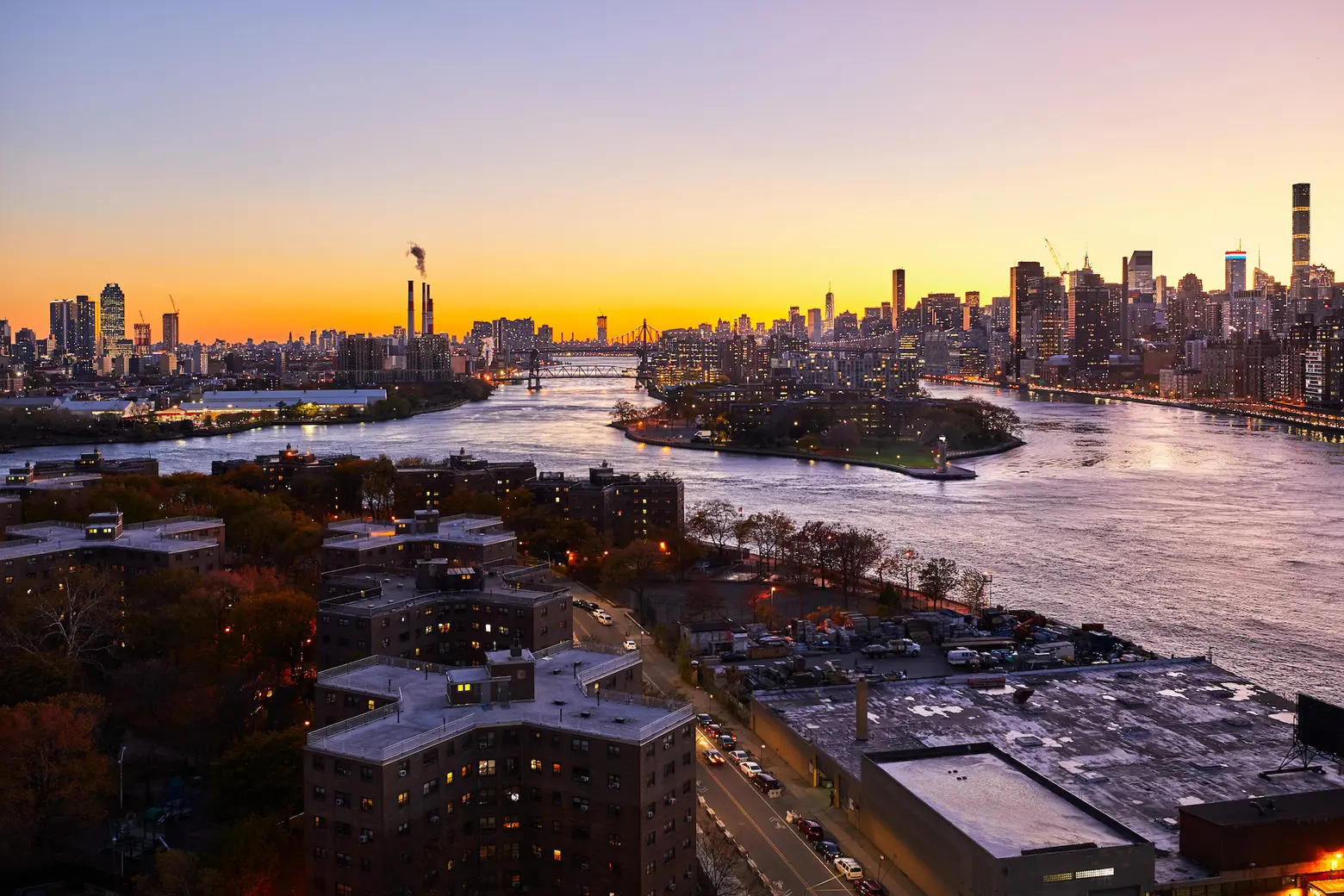 One of the building's main selling points is its unique vantage point, with views of the Manhattan skyline, the East River, and the rest of Queens to the East. Looking west from 10 Halletts Point, Gracie Mansion, the tip of Roosevelt Island, and the East 90th Street ferry landing all appear within reach. The mayor's official residence is technically just 1,000 feet away.
One thing that isn't close to the development is the subway, with the nearest station being the N, W lines at 30th Avenue at over one mile away. But, the Astoria ferry station is a quick walk from 10 Halletts Street and the building plans to run a free shuttle service for residents to the subway and other commercial areas during peak rush hours.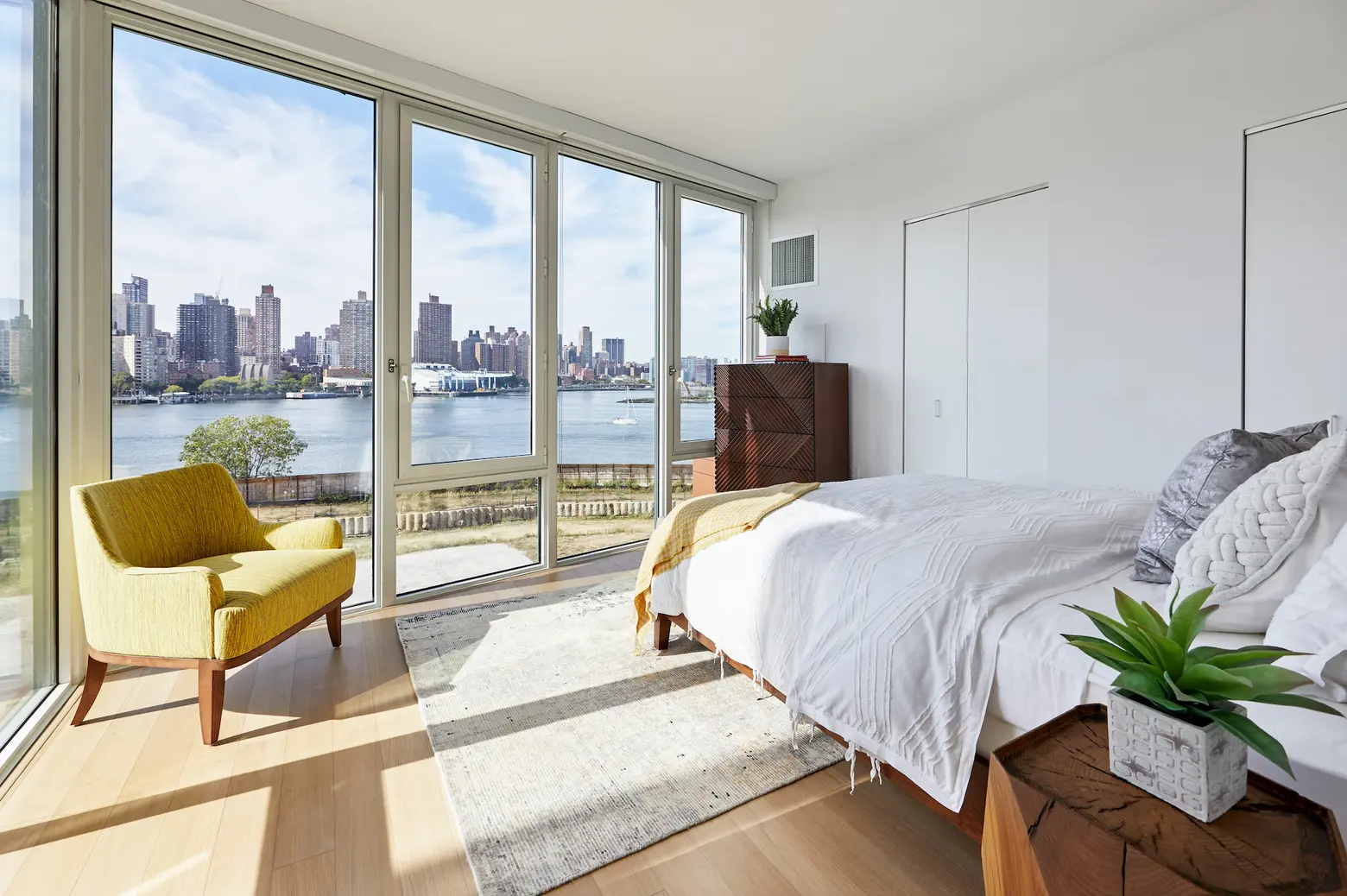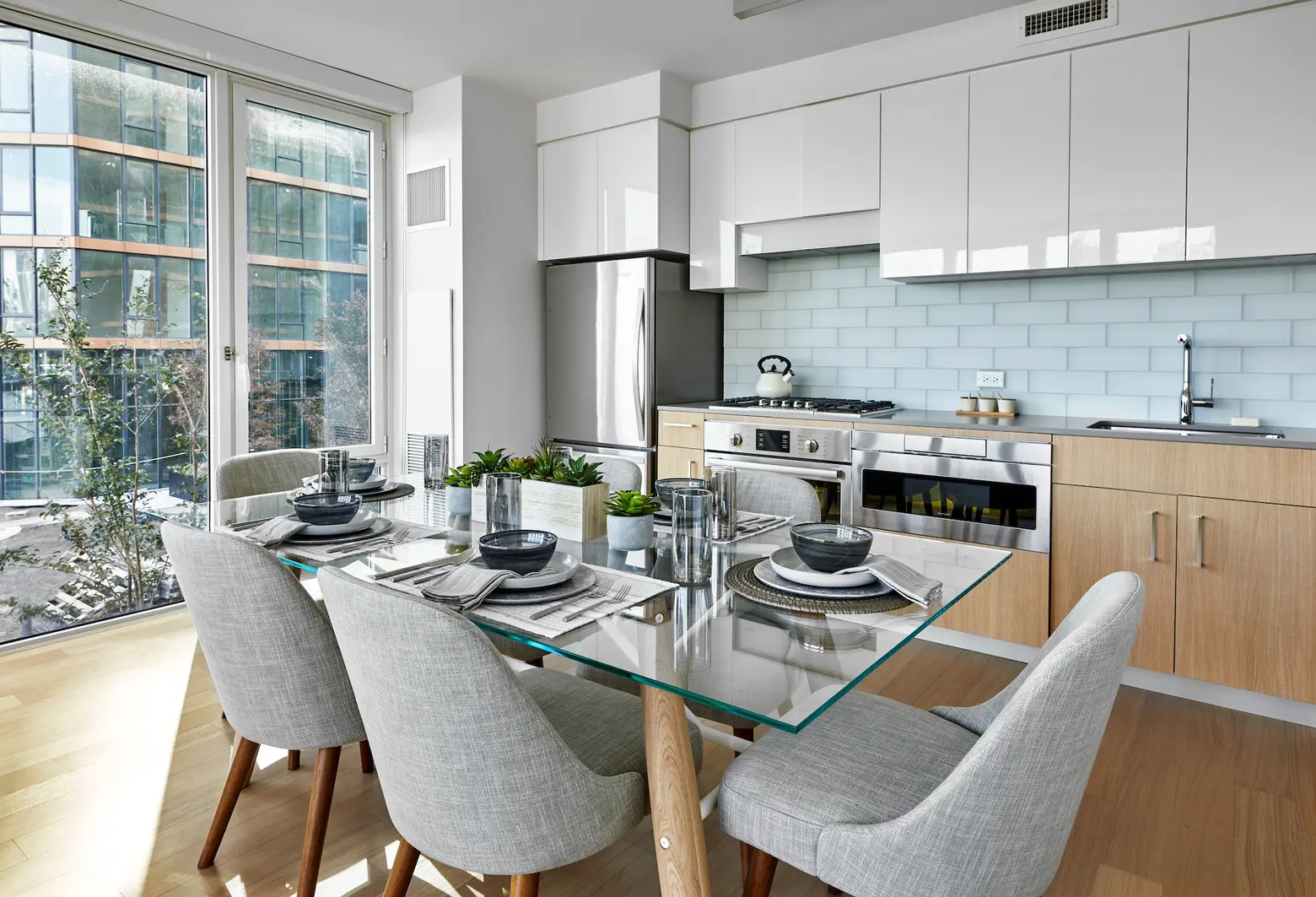 In total, the rental building includes 404 units, 20 percent of them which are income restricted. The lottery launched last March for the affordable apartments, which ranged from $947/month studios to $1,414/month three-bedrooms.
Spacesmith handled the design of the apartment interiors and focused on warm color palettes and muted textures. "In working with the Dursts and Dattner Architects on this project, we've been able to research, explore, and implement new approaches to finishing and furnishing spaces in sustainable ways," Ámbar Margarida, Spacesmith principal, said in a statement.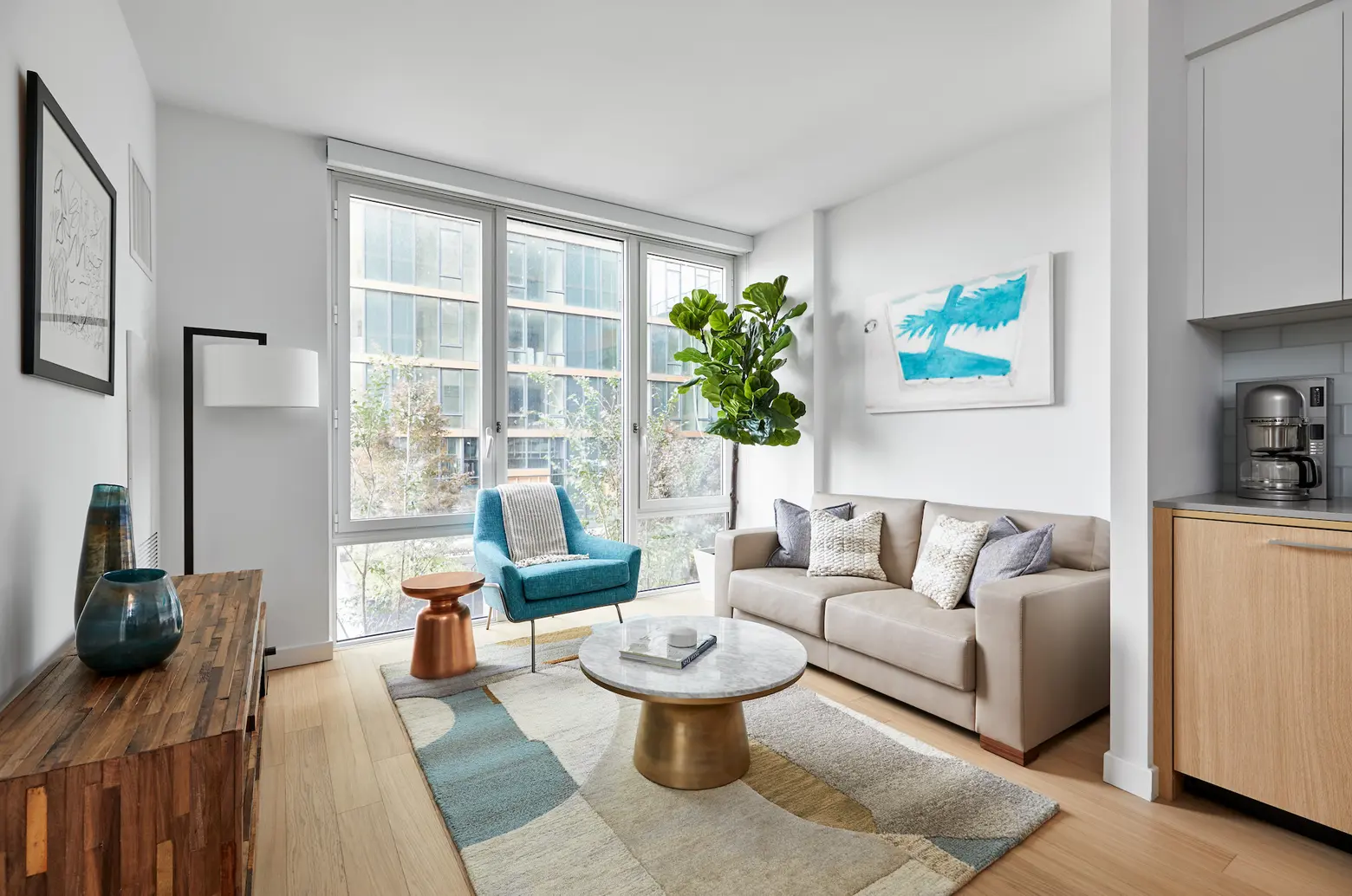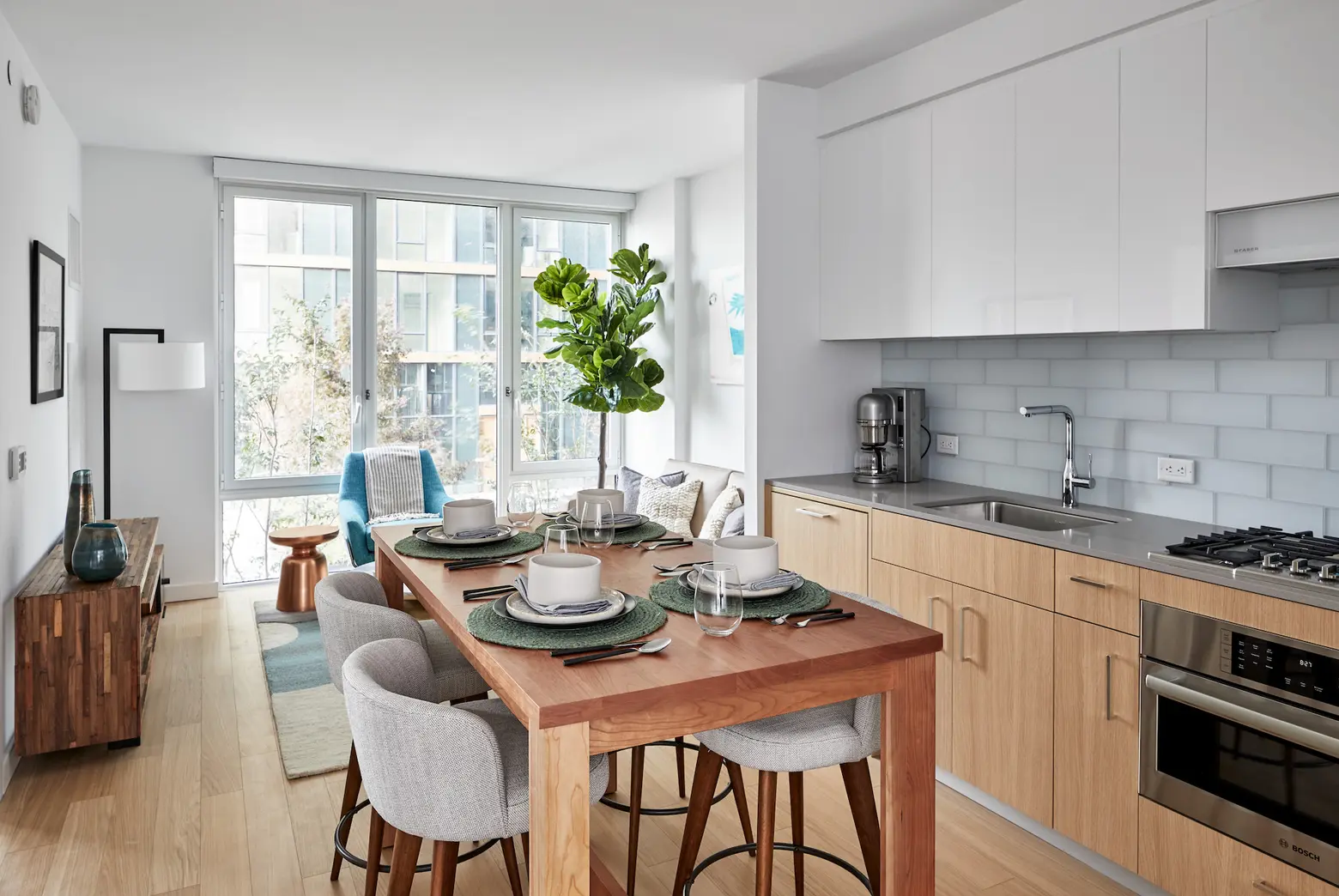 And during a recent tour of the building, Jordan Barowitz, the vice president of public affairs for Durst, also spoke on the significance of using sustainable elements.
"We've taken a holistic view and approach to sustainability," Barowitz said. "Not only how they came to be, but what happens to them after we're done using them, how they are reused and recycled."
Units also boast wide plank hardwood flooring, floor-to-ceiling windows, nine-foot ceilings, and top-of-the-line appliances, including in-unit laundry.
Move-ins are expected to begin in March for the units on the market, which will be located on floors three through six. Construction is still underway on the apartments on the building's upper levels; the firm expects work to wrap up this July.
In addition to the views, amenities at 10 Halletts Point measure over 25,000 square feet inside and out, and include an on-site supermarket, fitness center, two outdoor terraces with areas to barbecue, an underground parking garage, a "tot spot" playroom for children, and a business center.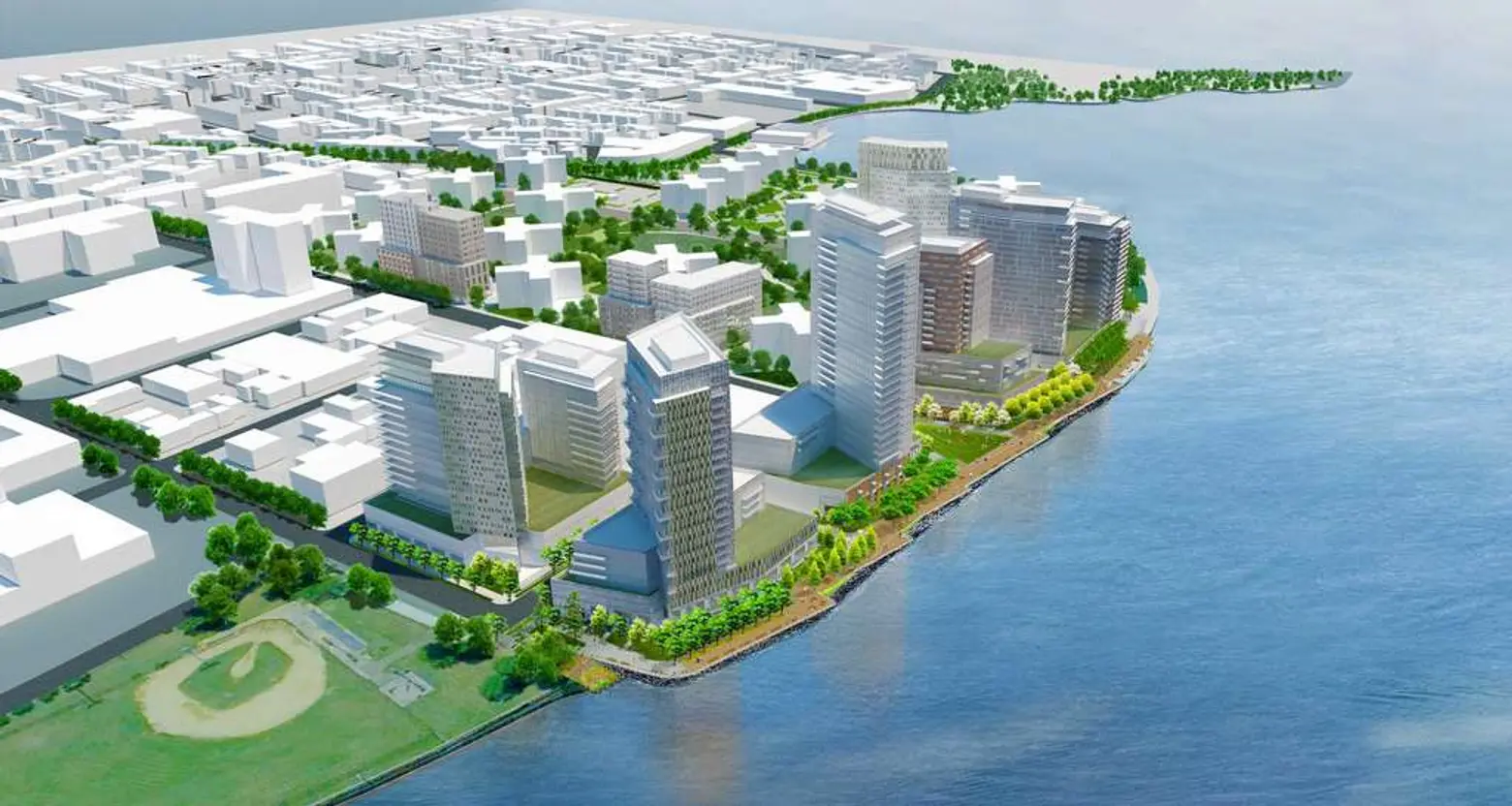 This project, the Durst Organization's first outside of Manhattan, falls under the developer's massive, $1.5 billion mixed-use development on the waterfront property, which will feature seven total residential buildings for a total of 2,160 units, an expanded public esplanade, a potential K-8 school, and a grocery store opening in May.
RELATED: 
All photos and renderings courtesy of the Durst Organization