First look at Halletts Point's phase two reveals pair of blocky, glass towers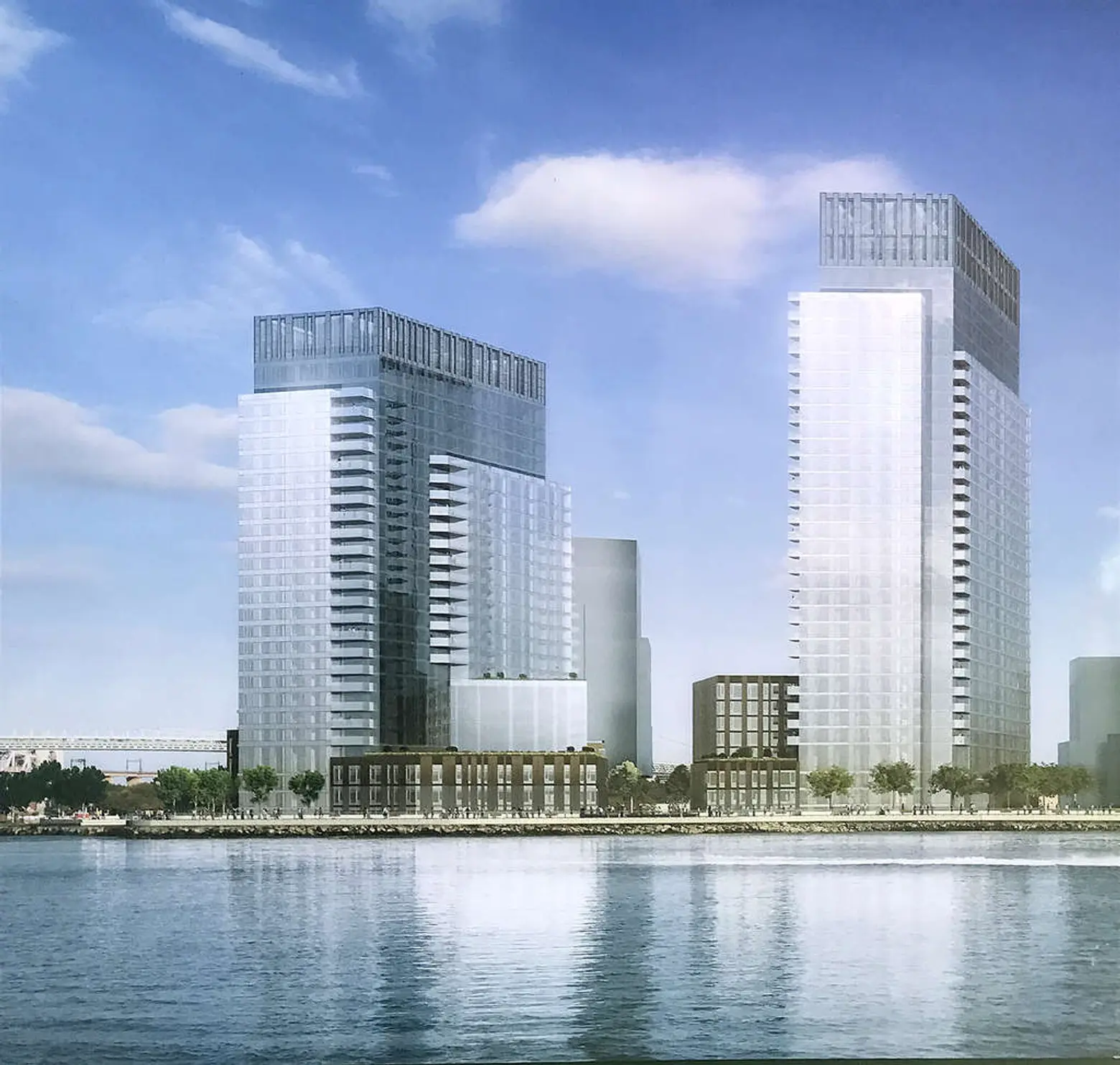 Rendering of Halletts Point's second set of buildings pulled from construction site, courtesy of The Durst Organization
Construction of the Durst Organization's first development outside of Manhattan, Halletts Point, a $1.5 billion waterfront development in Astoria, is moving full speed ahead. As CityRealty learned, new renderings hanging outside of the construction site reveal two blocky towers covered in glass, with rows of balconies at their corners. Earlier this month, construction topped out on the project's first two towers at 26-01 1st Street, designed by Dattner Architects. Now, work has officially begun on the second pair of buildings at 26-02 1st Street and 26-40 1st Street.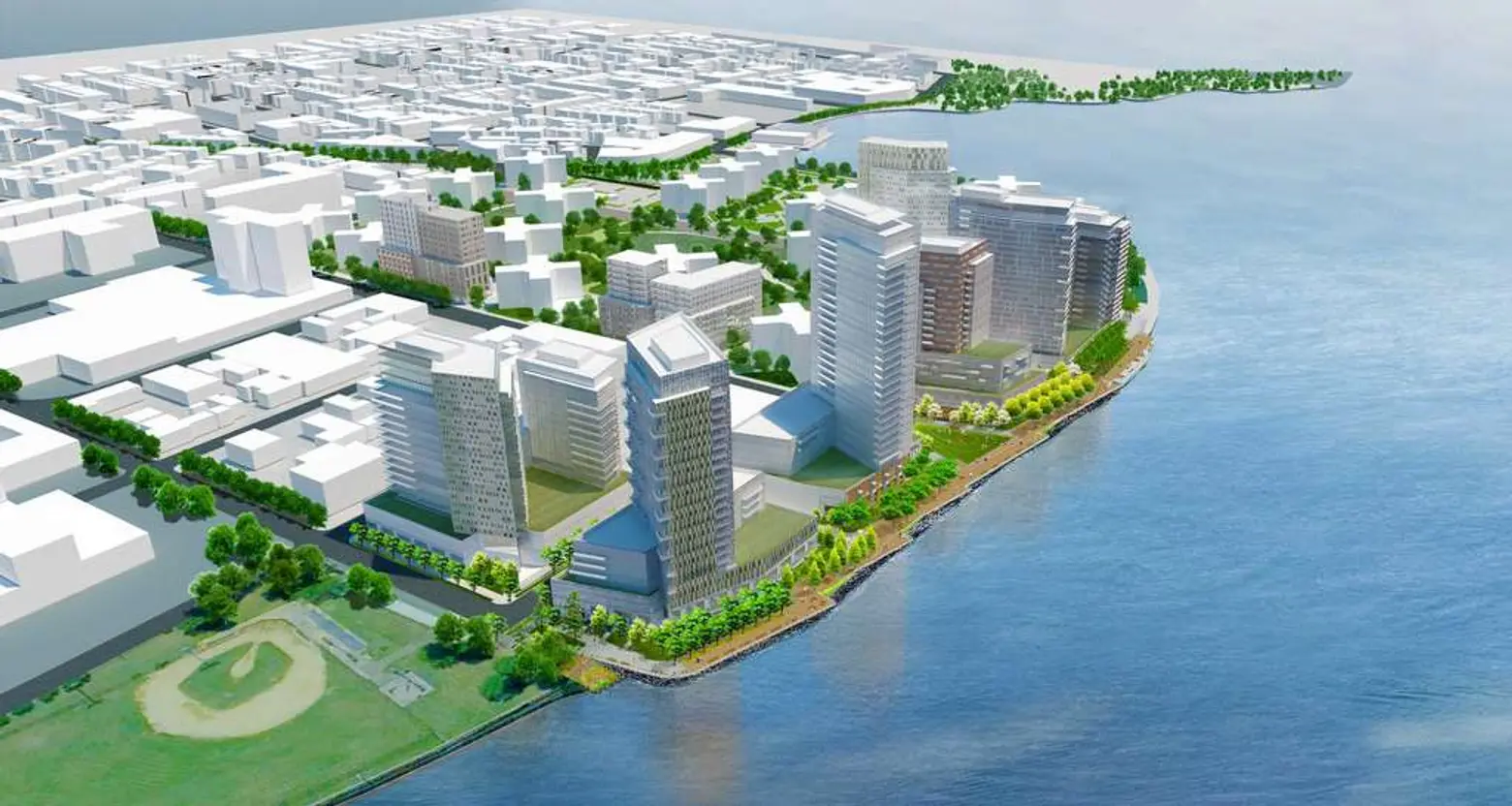 Rendering of two new towers sit along the waterfront, courtesy of Dattner Architects
The development will bring seven buildings, totaling 2.4 million square feet. As the developer's website says, the project aims to transform the quiet Queens spot into a vibrant residential community. Upon completion, Halletts Point will provide roughly 2,000 rentals, of which 480 will be affordable.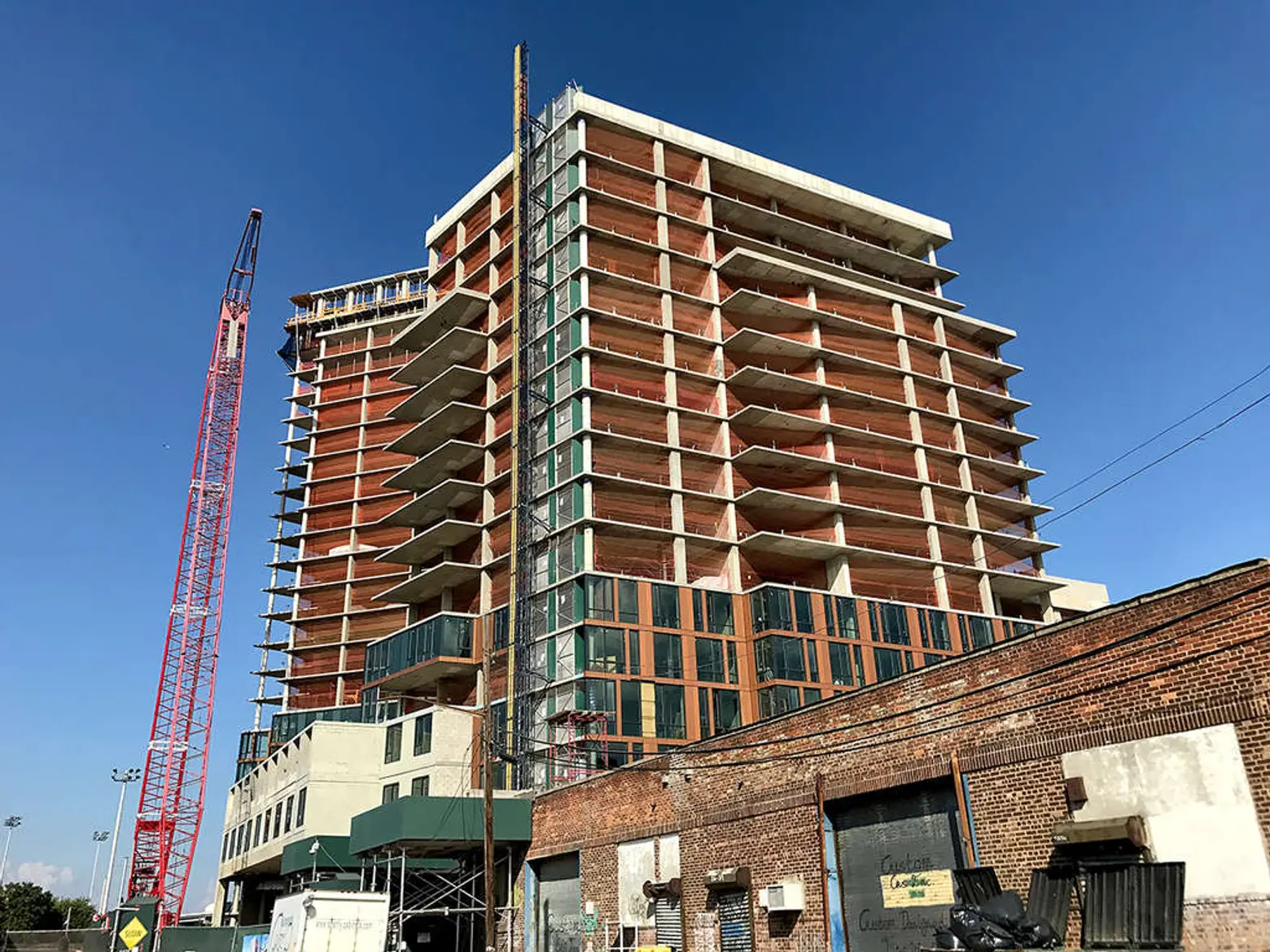 Phase 1 of Halletts Point at 26-01 1st Street topped out earlier this month, photo via CityRealty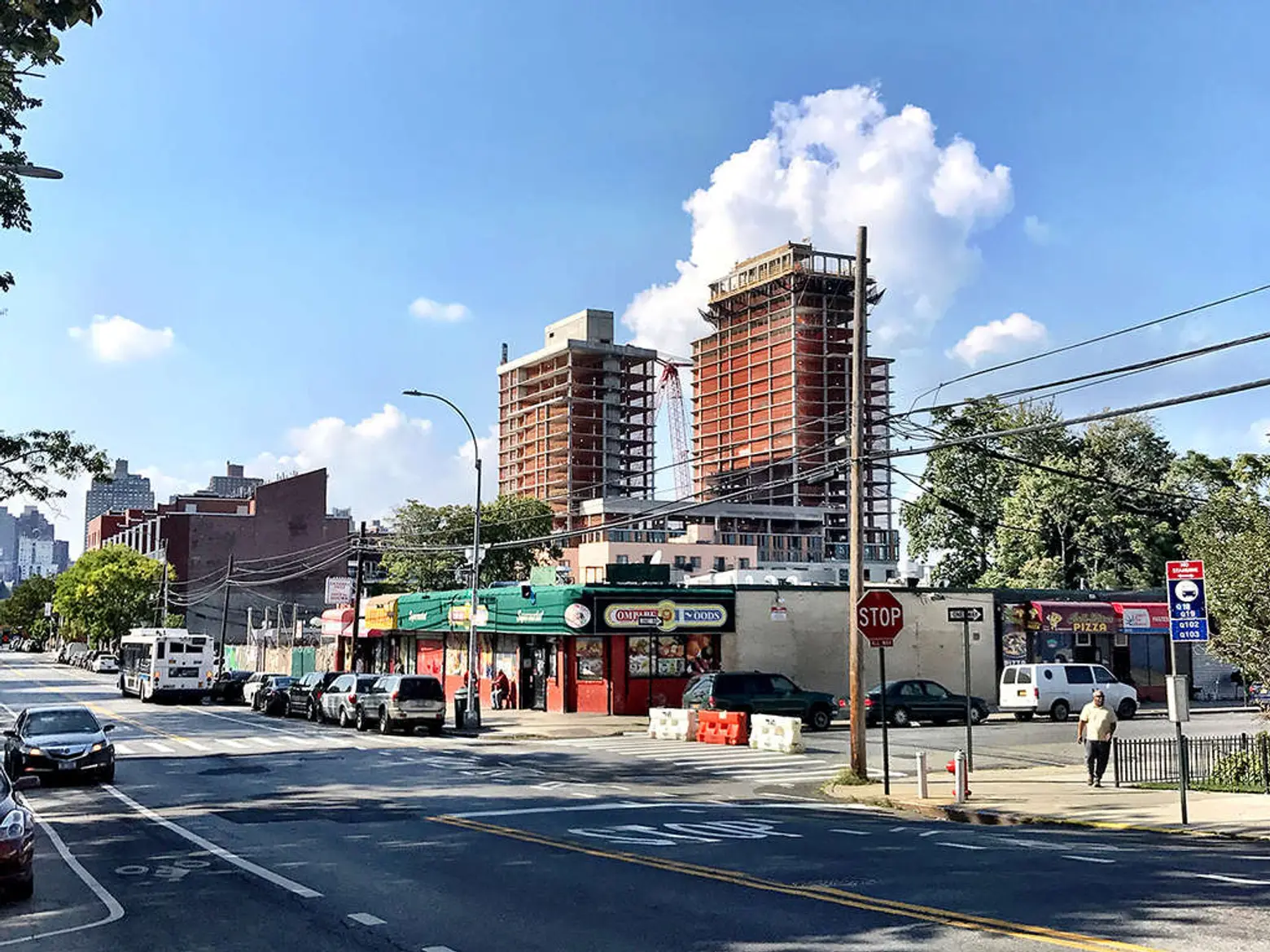 Street view of the development under construction, via CityRealty
For the latest buildings, applications were filed in late April and have Davis Brody Bond listed as the architect, the firm which co-designed the WTC Memorial, One Hudson Yards and a new academic building at NYU. According to the filings, the northern tower at 26-02 1st Street will rise 26 floors and feature 294 apartments, including 2,443 square feet of commercial space and 163 parking spaces. The southern tower is expected to contain 31 floors and hold 358 units and 6,969 square feet set aside for commercial space.
The Halletts Point campus development will also focus on creating 100,000-square feet of public space. The development will also include a 25,000-square-foot grocery store and a retail corridor that will feature restaurants, shops, drug stores, coffee shops, banks and more. With the newly launched NYC Ferry docking in Astoria, Halletts Point will most likely become a coveted, and more accessible, city destination.
RELATED: