NYC unveils 'home for retired playground animals' in Queens
All photos courtesy of NYC Parks
Six treasured playground animal sculptures have retired to Flushing Meadows-Corona Park in Queens. Located next to the park's iconic Unisphere, the "Home for Retired Playground Animals," will now house the past-their-prime statues that have been enjoyed by kids in city parks for decades. Currently on display in the space are one aardvark, one camel, one frog, one elephant, and two dolphin sculptures.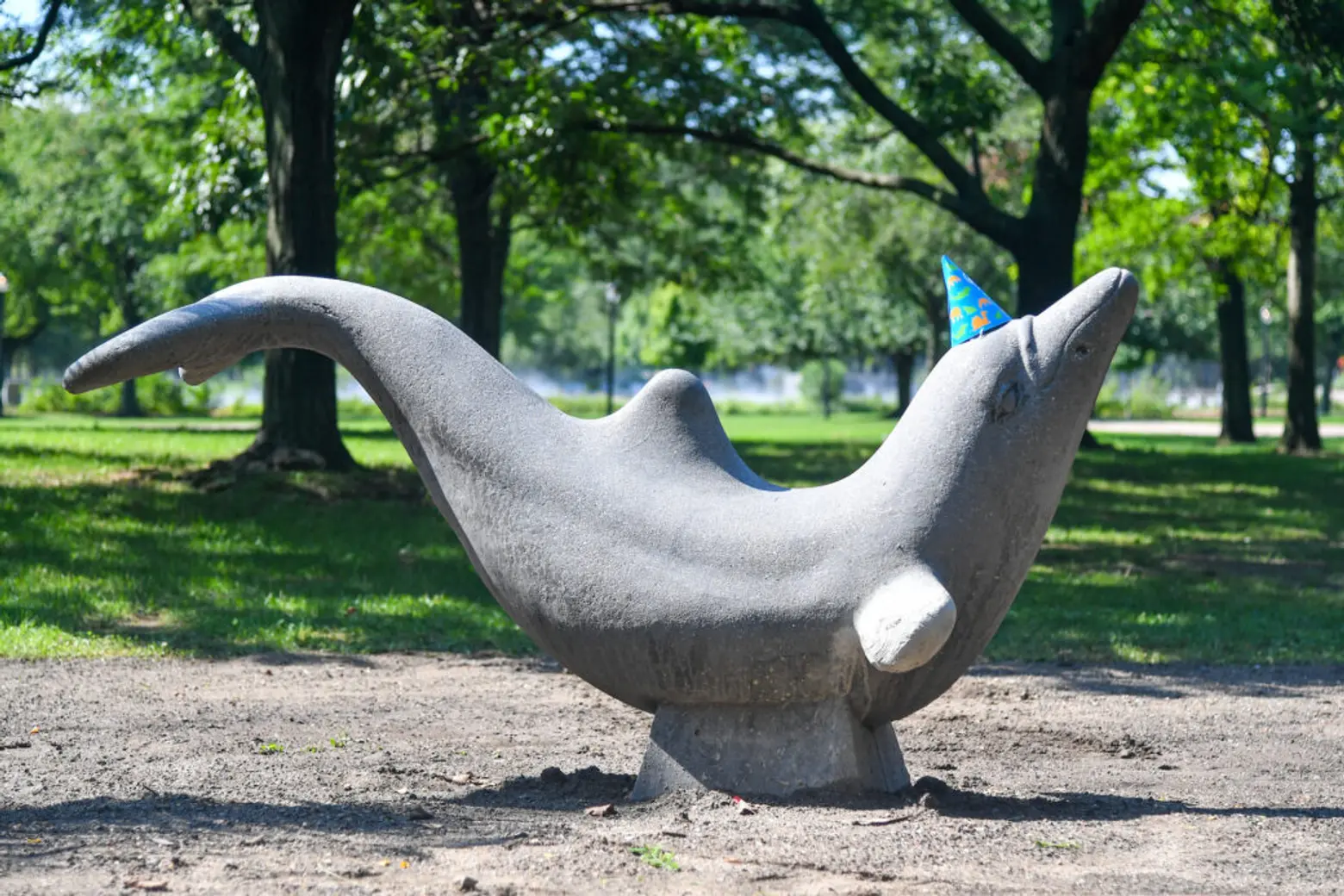 Included in the area's design are new benches and an accessible pathway that allows visitors to enter the area from three different points. The Parks Department will be planting new trees, shrubs, and other landscaping elements to enhance the existing greenery in the near future.
The now-retired park animals were installed in NYC parks under the guidance of former Parks Commissioner Henry Stern, who asked designers to add animal art to every new playground constructed during his tenure, according to TimeOut New York. Once these parks were renovated again, the sculptures were discarded. But from now on, they'll live out the rest of their lives in Flushing.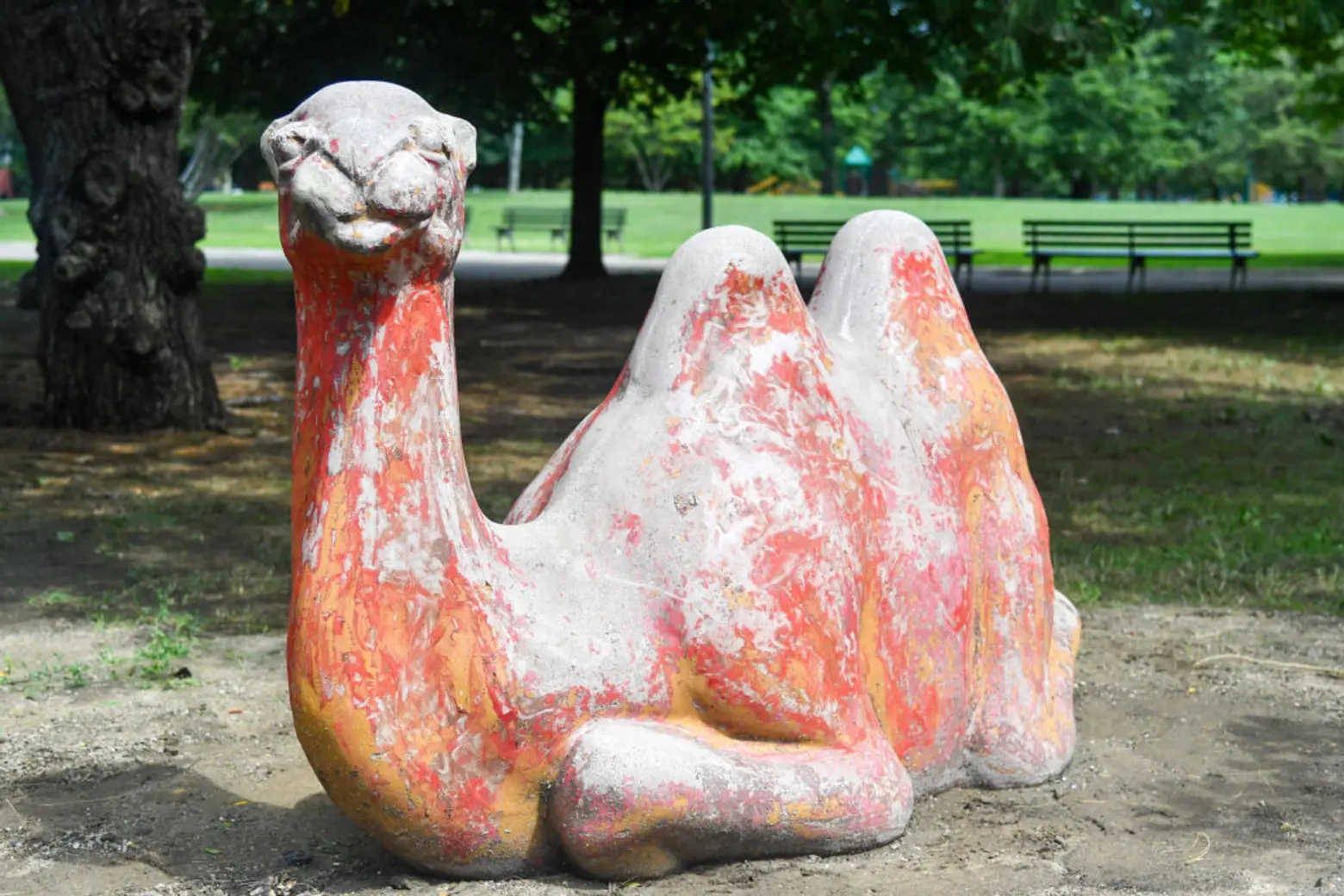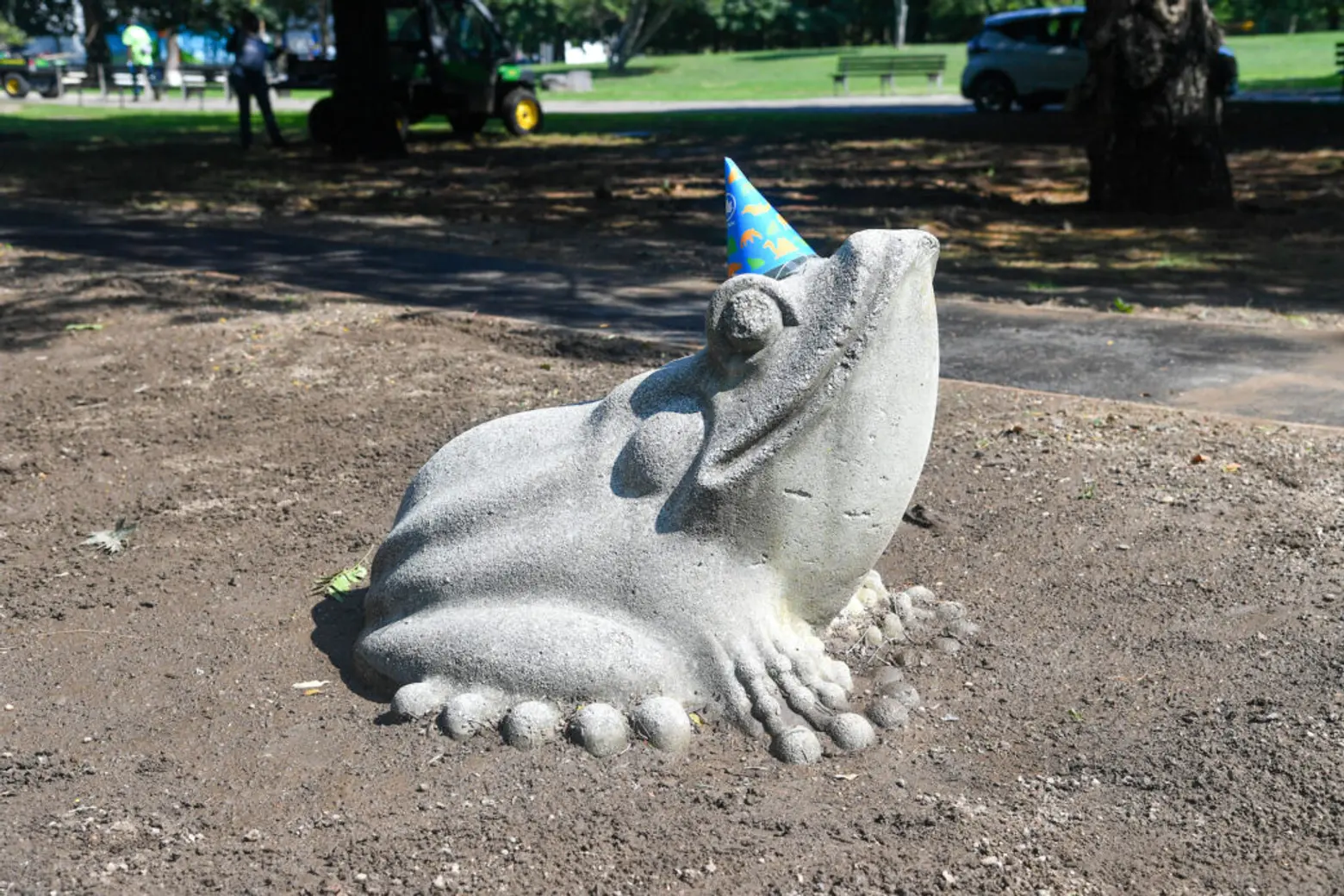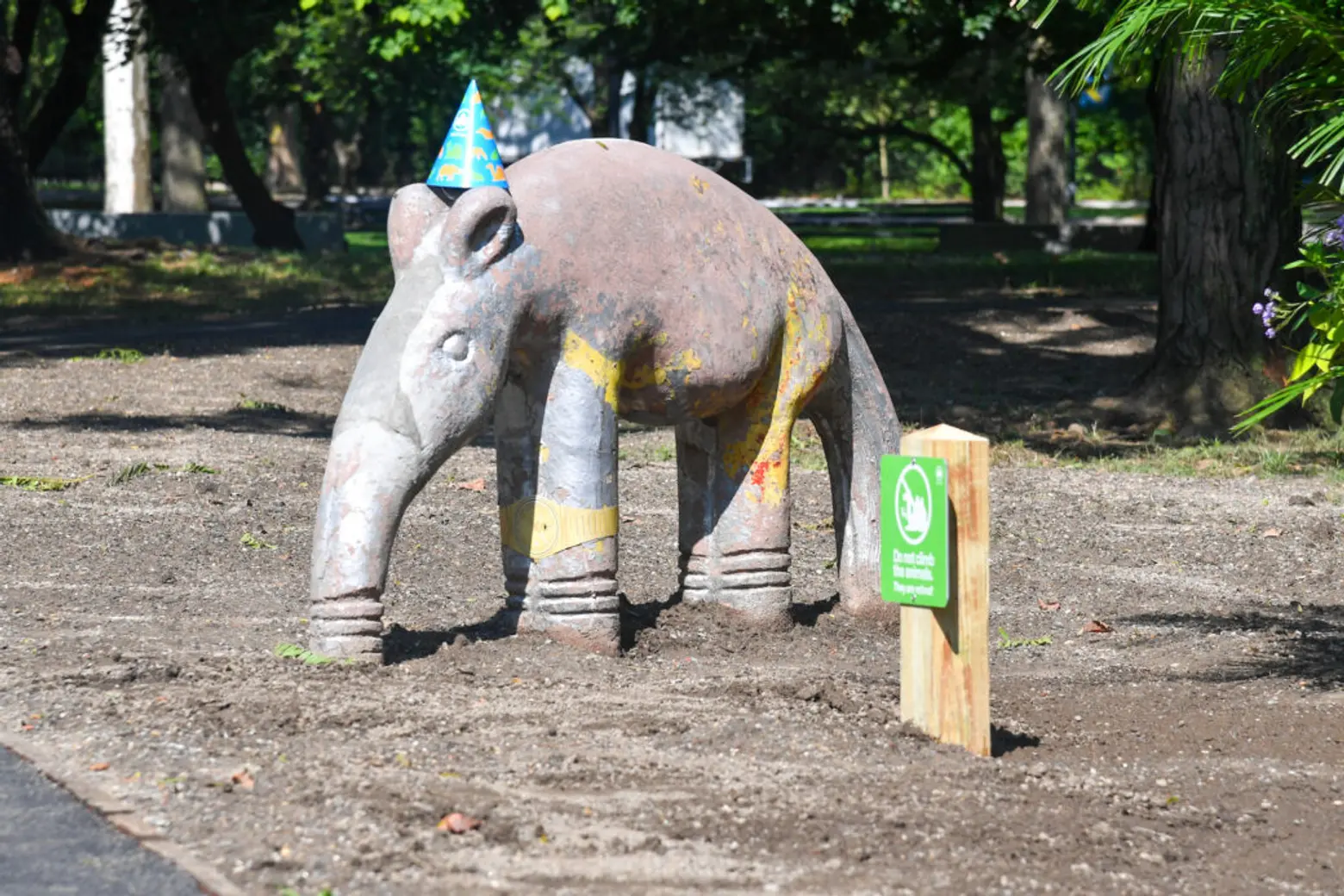 "At NYC Parks, our civil servants take many forms: not only park workers, but also the beloved concrete animals children have been playing on for decades in our playgrounds across the city," Sue Donoghue, commissioner of NYC Parks said.
"We're so excited to unveil this new contemplative space in Flushing Meadows Corona Park, as we send some of our hardest-working employees into retirement in style. We hope that despite their retirement, they will continue to inspire imagination and creativity in parkgoers into the future." 
In May 2021, NYC Parks first revealed that the animal sculptures would retire to a new home in Queens, according to Curbed.
RELATED: